(or a friend, or a colleague, or just when you need some inspo)
Hello, dears!
Typically when you have someone telling you "we are coming to Geneva to visit!" you go …. "what are we going to do!?!". When people ask me "what are the things to do in Geneva?", I always go BLANK. I rarely give a smart answer and all the good ideas escape from my mind the moment I start to think about it.
In my last contest, I asked for some of your tips! I really appreciated your help. I love asking you for advice, as much as you come to me for it, because let's be honest, I DO NOT KNOW EVERYTHING about Geneva, and I do not pretend to; we are a community and we share amongst us!
That is what is cool about social media and blogging, there is a point where this is not at all about me or the blog, but about all of us sharing ideas and good tips 🙂
So I got you covered with 110 (to be more specific) ideas of things to do in, and out of, Geneva. Rain or shine. Winter & Summer! So next time your mom calls, you wont panic 😉
PS- It is highly recommended to bookmark this article (just saying).
PS2- Comment below your favorite activities in Geneva! I would love to hear where you take your relatives!
Check the comments on the below photo to see what YOU have shared!
https://www.instagram.com/p/Bi7WgQwlQ3-/?taken-by=livingeneva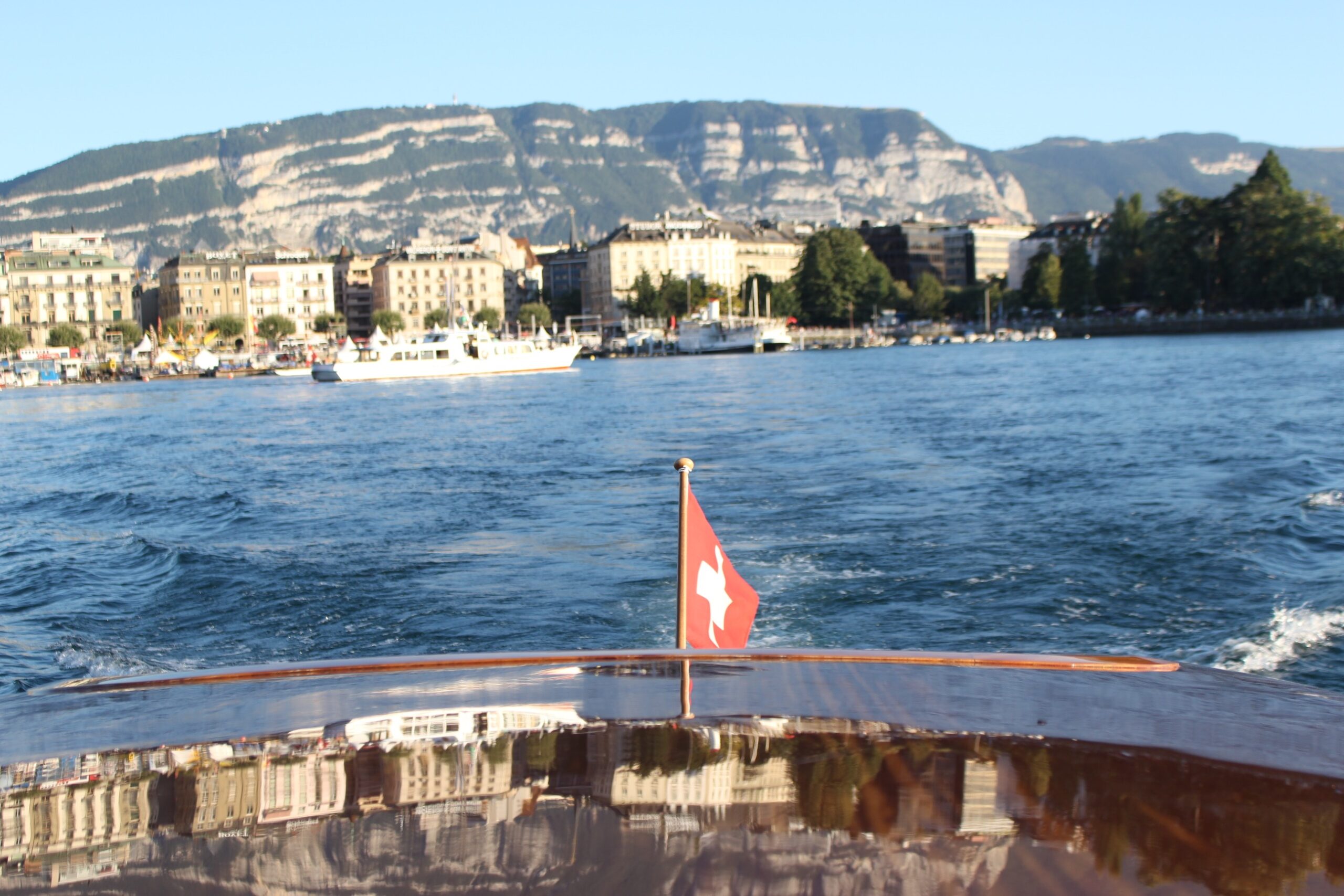 All year long – Geneva
.
1- Go up the Saint Peters Cathedral to see the view.
2- Visit the Vielle Ville (old town) and walk around the cobblestone streets.
3- Eat a Raclette at Les Armures.
4- Visit Maison Tavel – it explains very well the history of the city.
5- Go to Jonction on the bridge where the 2 rivers meet – Viaduc de la Jonction.
6- Visit Carouge and walk around – The first Sunday of each month is Brocante!
7- Go to the Market at Rive or Carouge on Saturday.
8- Visit MAH – Musee Art et d'Histoire.
9- Walk from Jardin Anglais – cross the bridge and up to the Botanical Garden.
10- Visit the Botanical Garden.
11- Take pictures of the Jet d'Eau (obviously).
12- Take some pictures at the flower clock.
13- Book brunch at one of these places – article here.
14- Take the Mouettes – weather permitting. Even if it is raining, it is always cool.
15- Walk at Quartier des Grottes and visit the different buildings.
16- Visit Bain de Paquis – for lunch in Summer and fondue in Winter.
17- Buy some bread and feed the swans close to the Jet d'Eau.
18- Go to Musee Patek Philippe.
19- Visit the UN.
20- Visit CERN.
21- Have coffee at one of these places.
22- Visit the Red Cross Museum.
23- Take a photo at Mur des Reformateurs (Parc des Bastions).
24- Go to Bain Bleu and chill (open all year long).
25- Visit fondation Bondmer.
26- Visit Ariana Museum.
27- Take a walk in the Russian Church neighborhood.
28- Take a photo with the broken chair sculpture.
29-Take the Tram Touristique! Never done this?… why not?
30-Check these 3 unusual buildings in Geneva.
31-Sit down at Banc de la Treille. Hey…it is the longest bench in the world!
32-Go to the Plainpalais flee market on Wednesday or Saturday.
33-Eat chocolate at Faverger or the other chocolate shops in the city!
34- Visit the kings cemetery.
35-Have dinner in Carouge, in an authentic restaurant like Vieux Carouge and then head to Chat Noir.
36- Visit galleries and the MEG or MAMCO at Bains – the "soho" of Geneva. That offer cool coffee places like Paradiso or restaurants like Fabbrica Pasta or Umamido.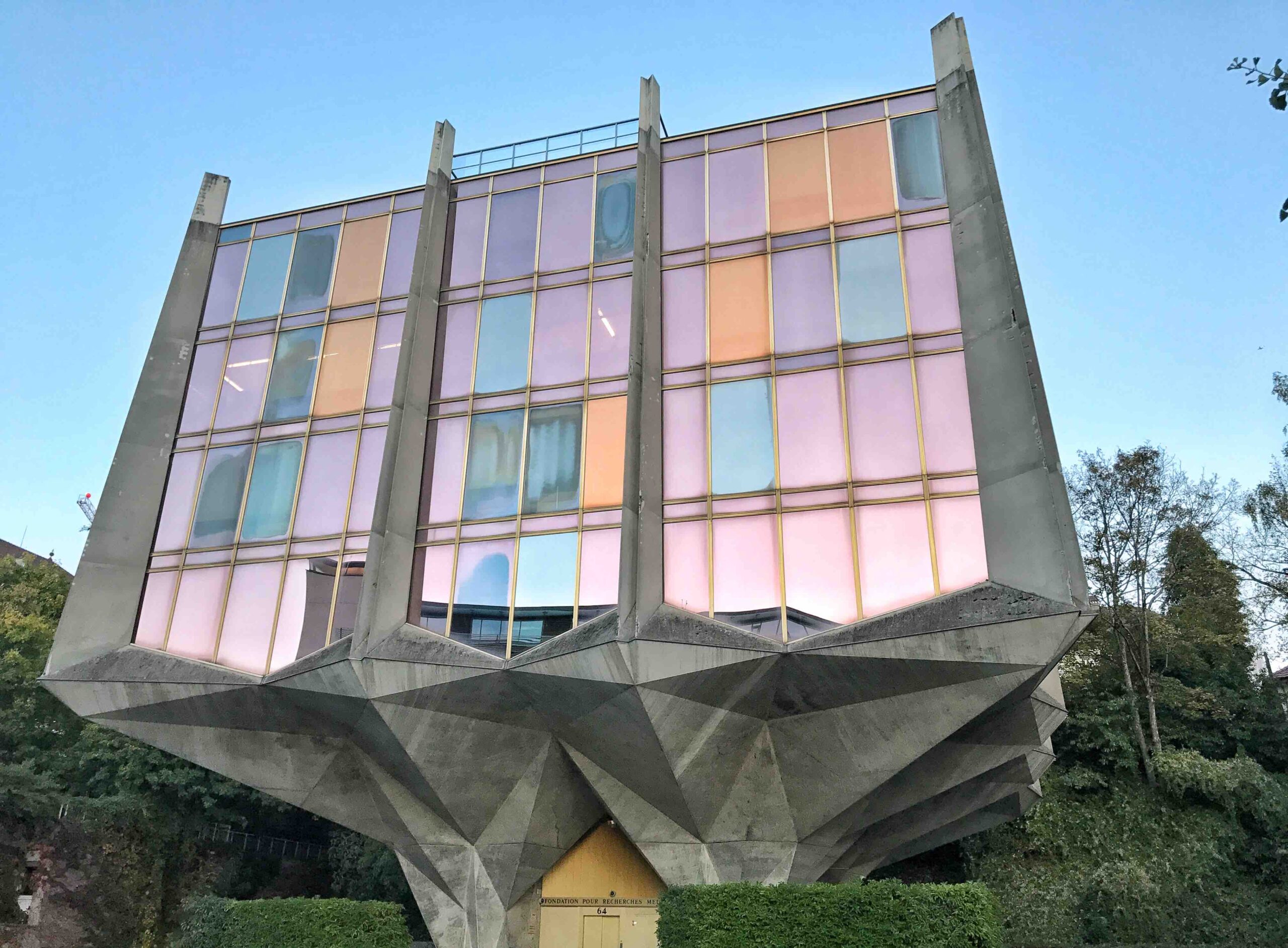 All year long – Day Trips
.
37- Go to Gruyeres – order fondue and have tons of cheese!
38- Eat Malakoffs at Auberge de Luins.
39- Visit Nernier and eat some Perches du Lac – Summer & winter they have either a closed section or stunning terrace.
40- Walk around Lausanne and visit the Olympic museum. Some cool food tips by Sofia Clara here.
41- Visit Nyon and the beautiful castle by the lake.
42- Visit the vineyards around Geneva, for example Domaine des Molards at Russin.
43- Go and have lunch at Cafe de Peney – at Satigny close to the vineyards. Ps- order the frog legs.
44- Go to Annecy and have lunch there and walk around the old town.
45- Go to Saint-Cergues for a Burger at Burger Rando.
46- Go to La Ferme de Budé.
47- Visit Evian and Le Palais des Lumieres – article here.
48- Go to Lavaux and book a table at Baron Tavernier for the view – best season to go is autumn.
49- Book a table at the Restaurant Bellevue in Montreux and enjoy the view (only during weekdays).
50- Visit the Chateau de Voltaire at Ferney.
51- Visit Ivoire through Nyon by taking the train to Nyon and then the boat to Ivoire.
52- Visit the Chateau de Chillon.
53- Eat half a chicken and the best tarte a la creme at Auberge de Dully.
54- Visit Bern – It is 1h40 by train, but it is worth it to visit the Swiss capital. It is doable in a day – some tips here.
55- Visit the chocolate factory Cailler.
56- Go to Megève – winter for skiing and and summer for hiking.
57- Go to Chamonix to Aiguille du Midi and take the cable car up to the top! BEST VIEW EVER.
58- Visit the Chaplin's world museum.
59- Go up to the Saleve – Winter & summer, it is always a good idea!
60- Visit Neuchatel – walk around the old town and lake.
61- Visit Murten and its beautiful scenery – more tips in this article.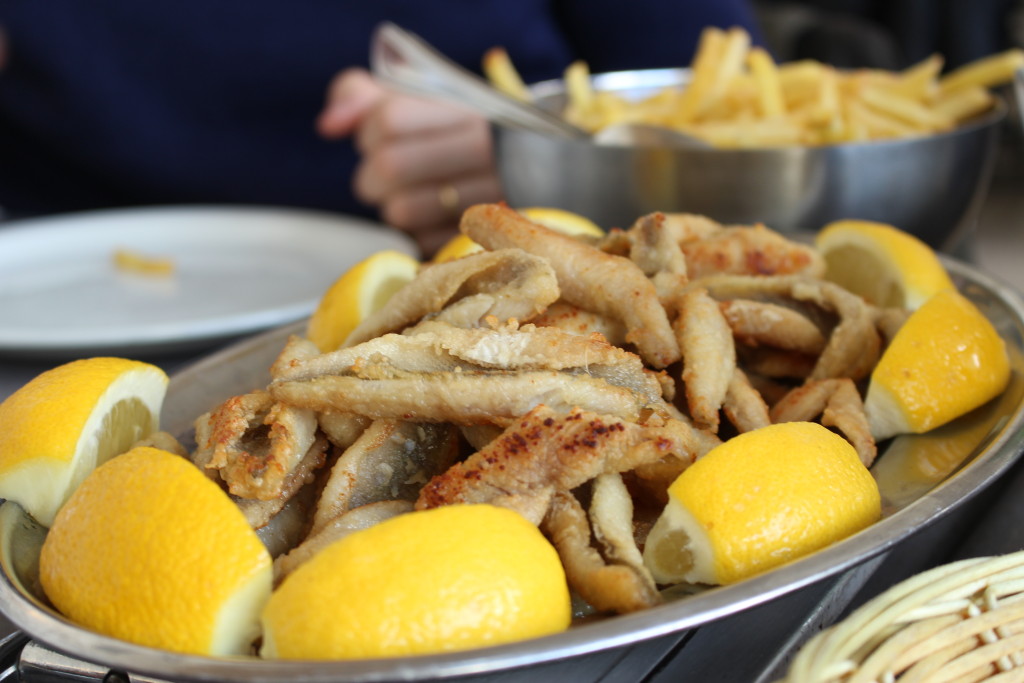 Spring/ Summer – Geneva
.
62- Book a boat trip at the Rhone (022 732 47 47).
63- Book a fondue at La Barillette and have a fabulous view.
64- Have a drink at the Cottage Cafe next to the Brunswick monument.
65- Visit the Jardin Alpin in Meyrin.
66- Have a drink in a fabulous terrace like Les Voiles or Mango Lounge.
67- Rent some bikes at Geneve roule and visit the city by bike!
68- Check Cine Transat for outdoor viewings of your favorite classic movies.
69- Have a drink at La Barje des Sciences.
70- Book a lunch at Le Reposoir.
71- Book a picnic basket at Auberge d'Hermance and enjoy it by the lake.
72- Book a lunch al Bistrot 23 with view over Bâtiment des Forces Motrices.
73- Book a paddle class at Tropical Geneva.
74- Check the schedules of Theatre de l'Orangerie – book a table for a cool dinner among the palm trees.
75- Dip your feet at Le Rhone.
76- See the MAJOR fireworks in August (consult the tourism office website for dates).
77-Book a rafting adventure.
78- Book a CGN and boat around Geneva.
79- Organize a picnic at Parc la Grange.
80- Have a drink or lunch on a rooftop (Here, here or here).
81- Enjoy the "Beach in Geneva" either Bains des Paquis or Geneve plage.
82- Have a drink at Bateau Genève.
83- Rent a pedalo at Les Corsaires and have an apero there.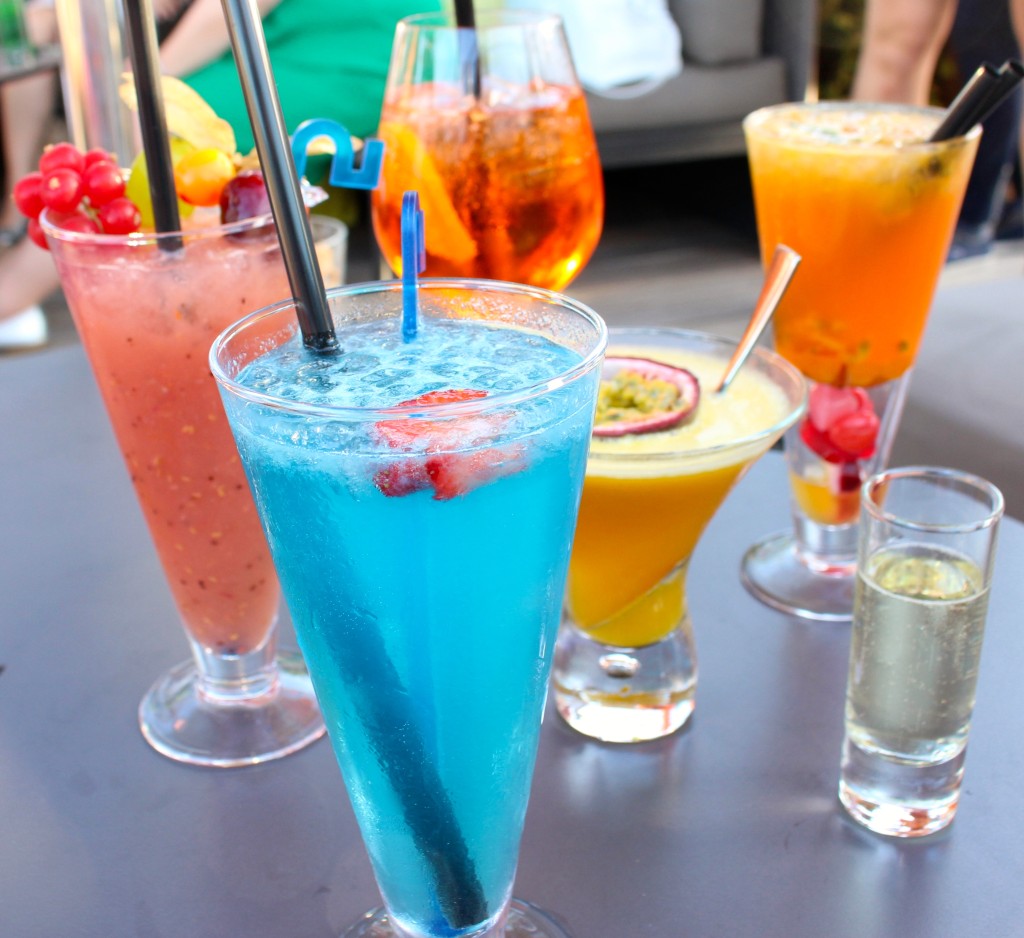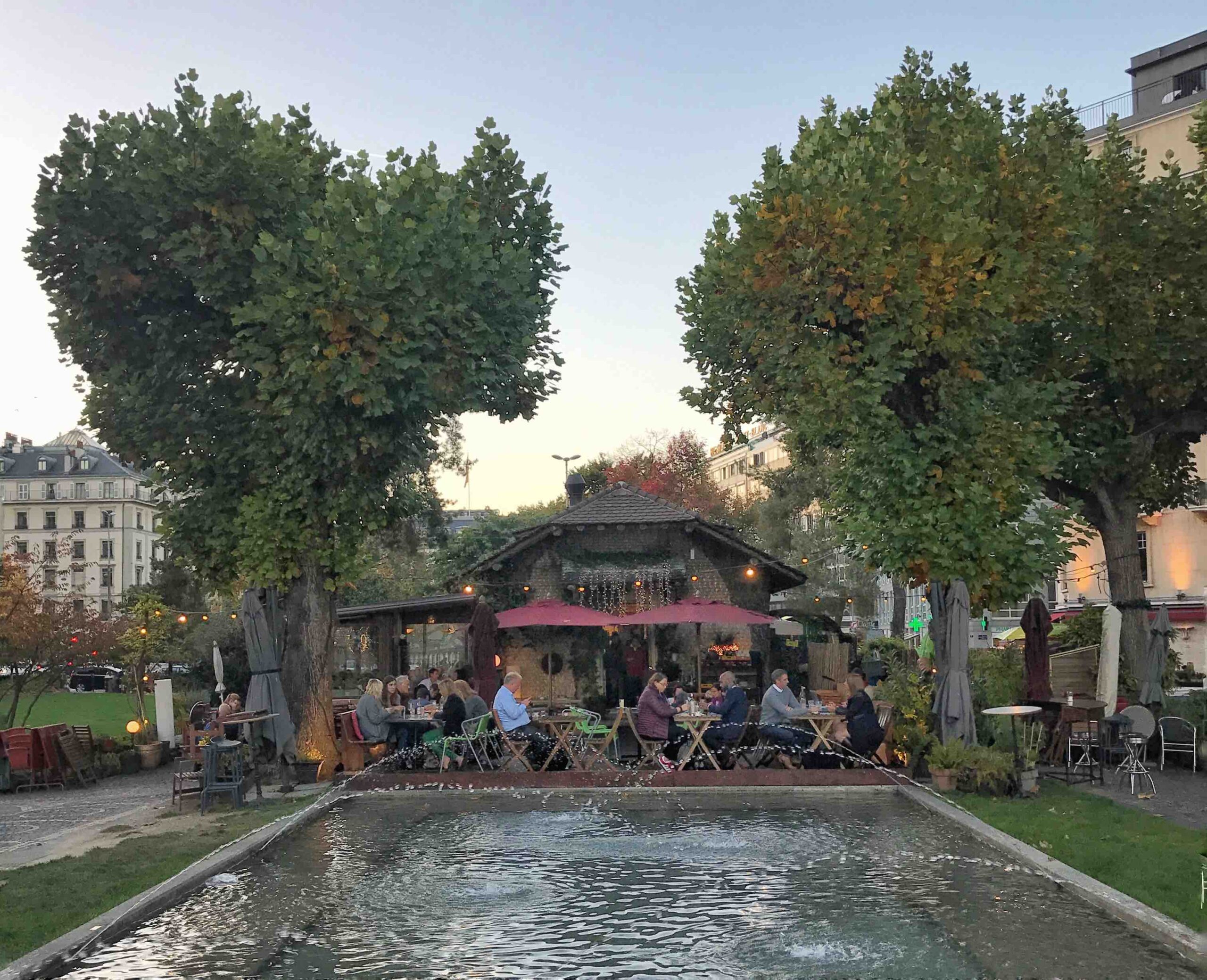 Spring/ Summer – Day Trips
.
84- Visit Interlaken and their beautiful views and sceneries.
85- Go to the beach at Beauregard – Plage de Beauregard, Rue du château, 74140 Chens-sur-Léman.
86- Have dinner at Talloires.
87- Visit the Chateau de Tannay and walk by the lake.
88- From March to May you can go to Morges for the Tulip festival.
89- Visit some of the other Leman Beaches.
90- Take the boat to La Réserve and have dinner at their summer lodge – Articles about La Réserve here and here.
91- Have lunch at Yvoire at Restaurant du port and visit the beautiful medieval city.
92-Go to the Jardin 5 sens Yvoire.
93- Visit Thun and the Swiss Gastronomical Museum.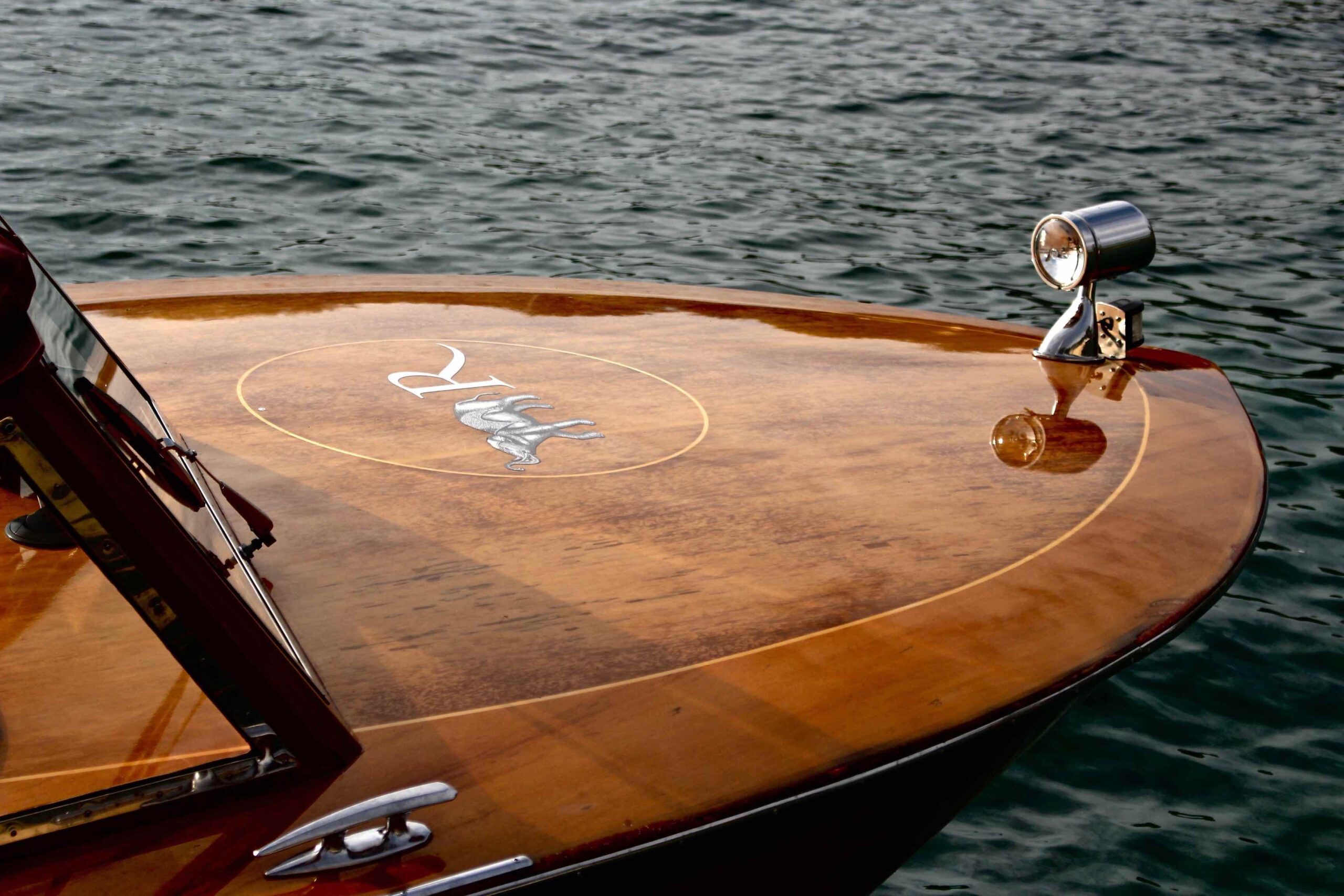 Autumn/ Winter – Geneva
.
94- Have a hot chocolate at the Kempinski – nice view – no cold!
95-Enjoy the afternoon tea at the Hotel d'Angleterre.
96-Have a drink at the Tour du Molard – it is so cozy during winter!
97-Check L'escalade timings during December and participate in the celebrations!
98- Book the most exclusive table at Chat-Botté – La Table du Chef.
99- Have a fondue at Cafe du Soleil.
100- Ice-skating at restaurant Parc des Bastions.
101- Watch a Servette hockey game.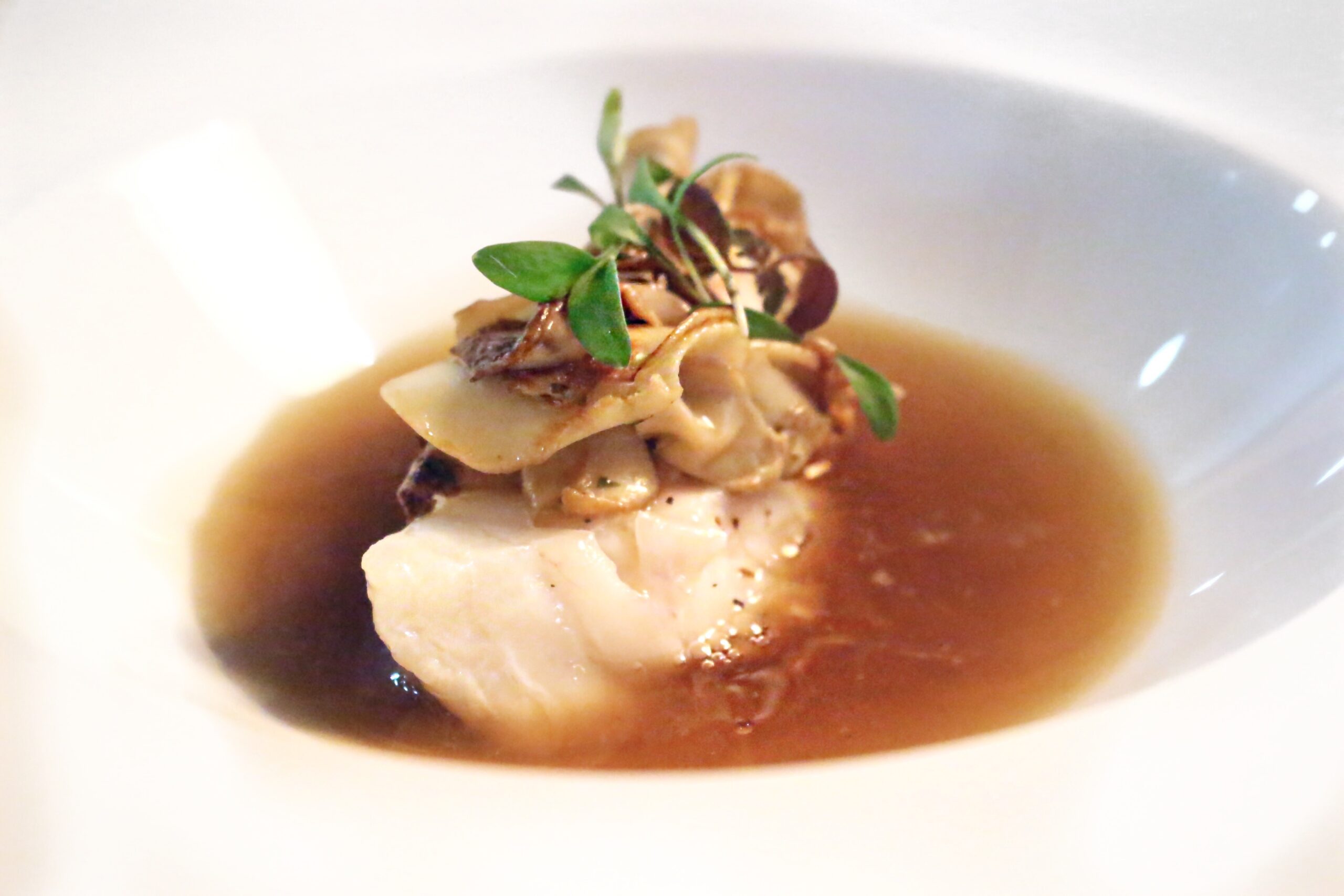 Autumn/ Winter – Day Trips
.
102- On Sundays go to Divonne to the market to have some oysters.
103- Go to Bains de Lavey.
104- Visit Gtaad – take the panoramic train.
105- Book a session of Skijoring at Les Gets.
106-Take a walk at La Givrine – beautiful during winter time – ARTICLE HERE.
107-Go to Megeve for a ski day and eat at Les Mandarines.
108-Plan a shopping spree to Lyon France.
109-Go ice skating at Lac de Joux.
110- Book a fondue train!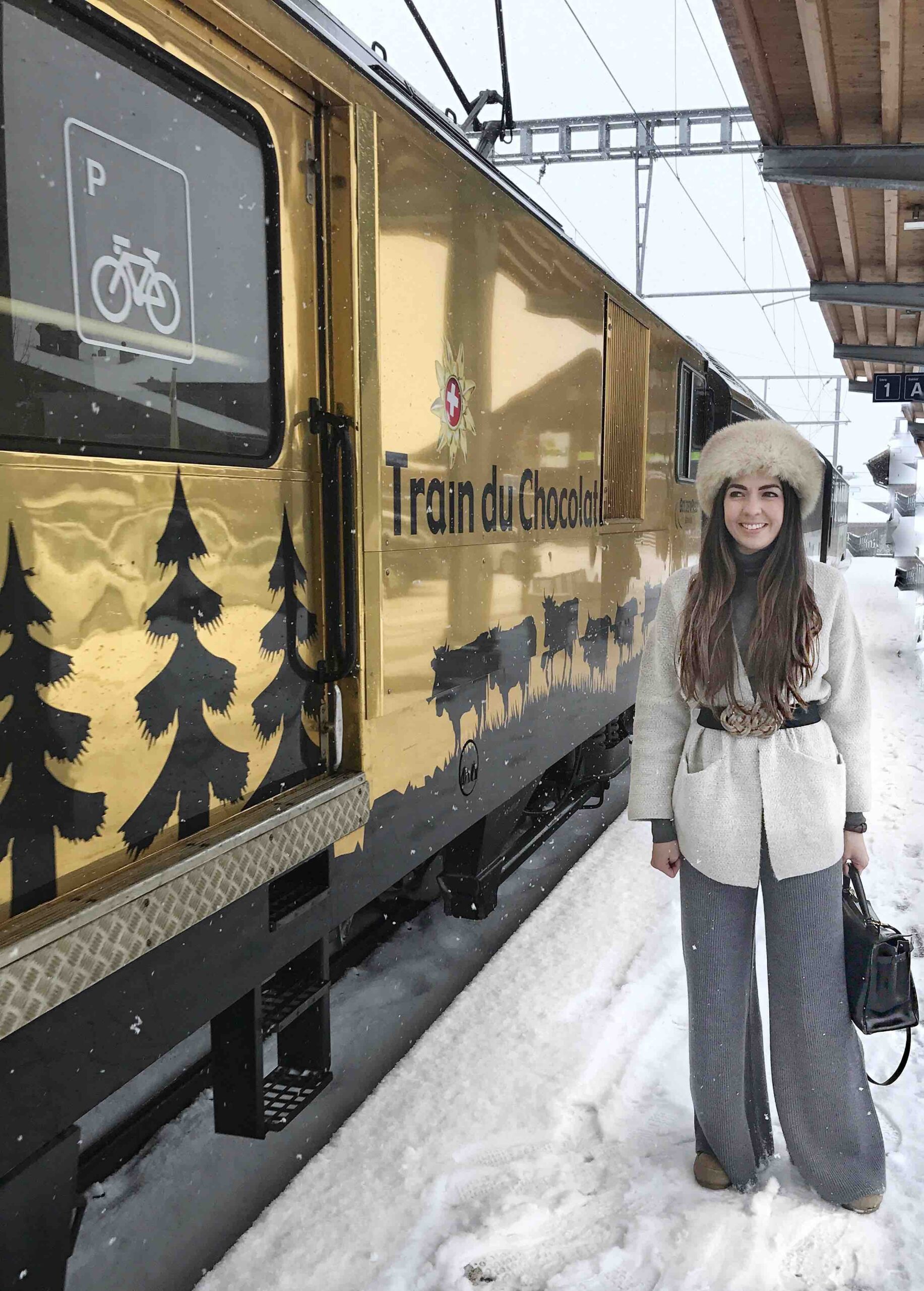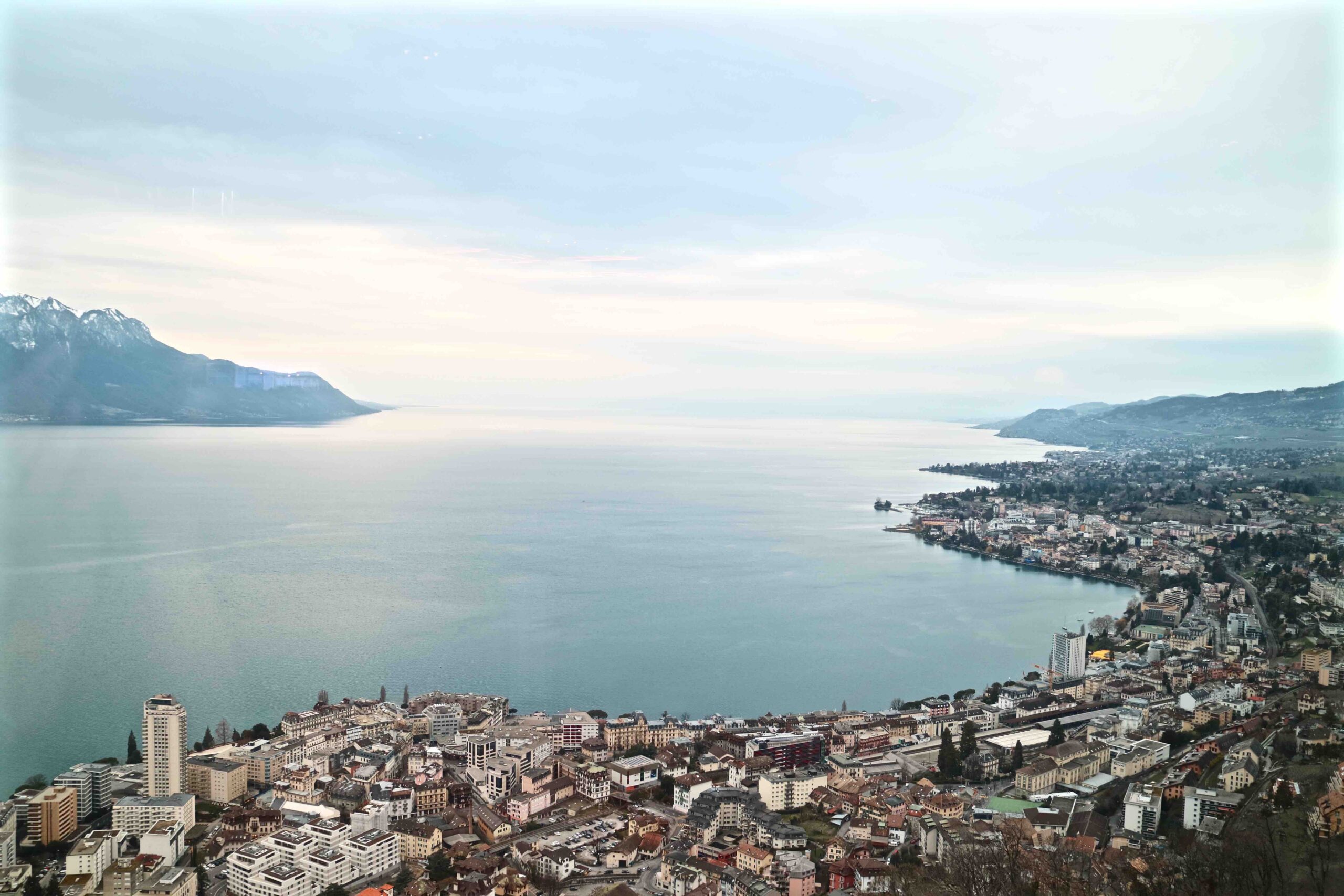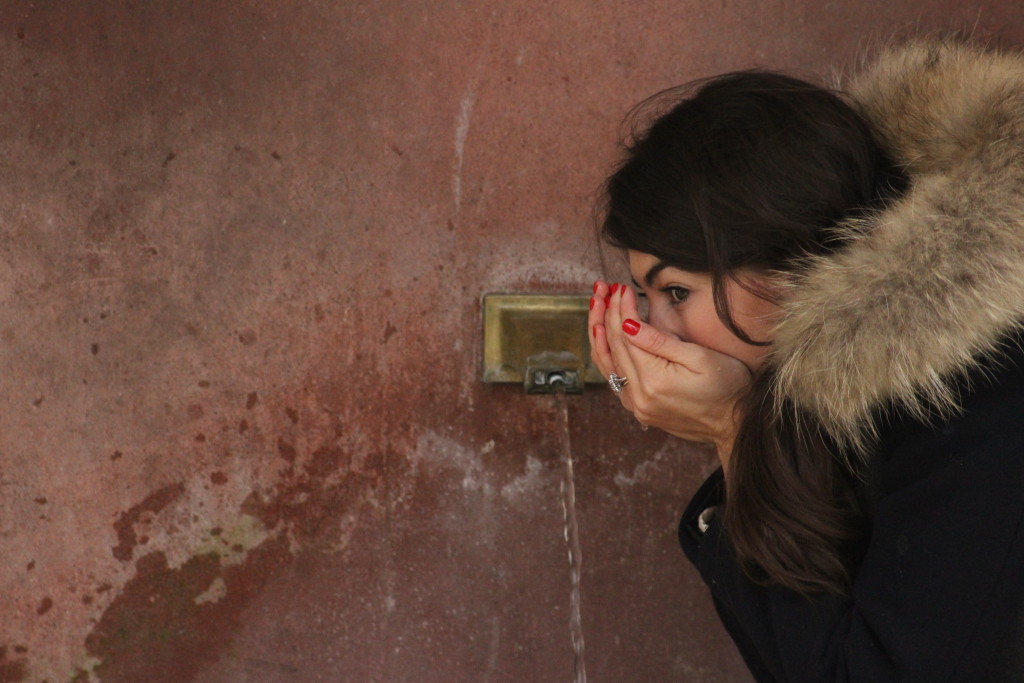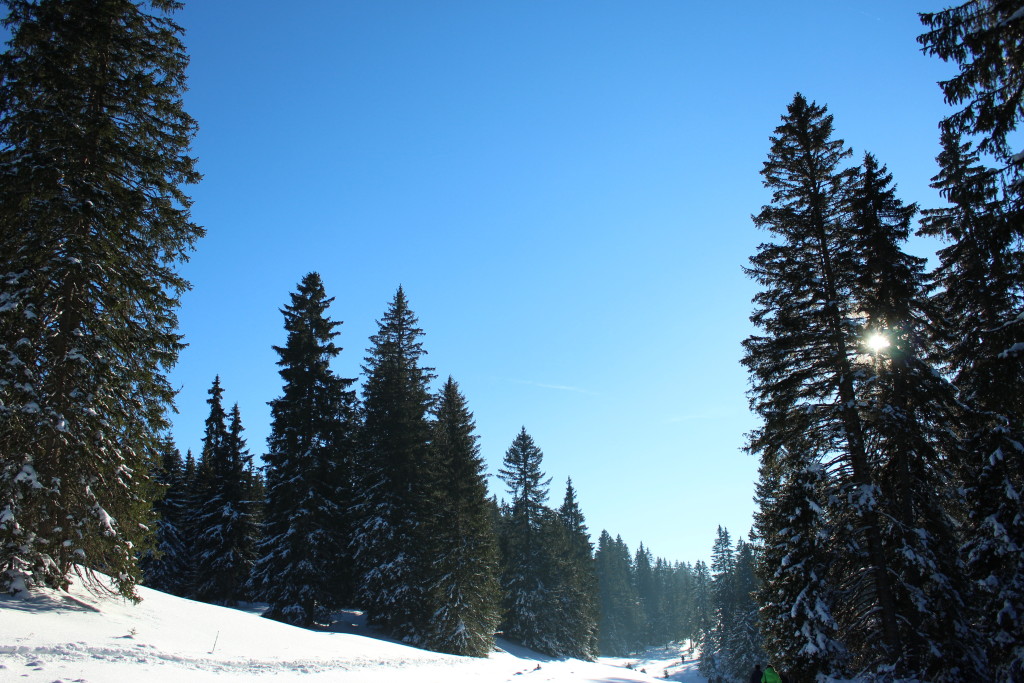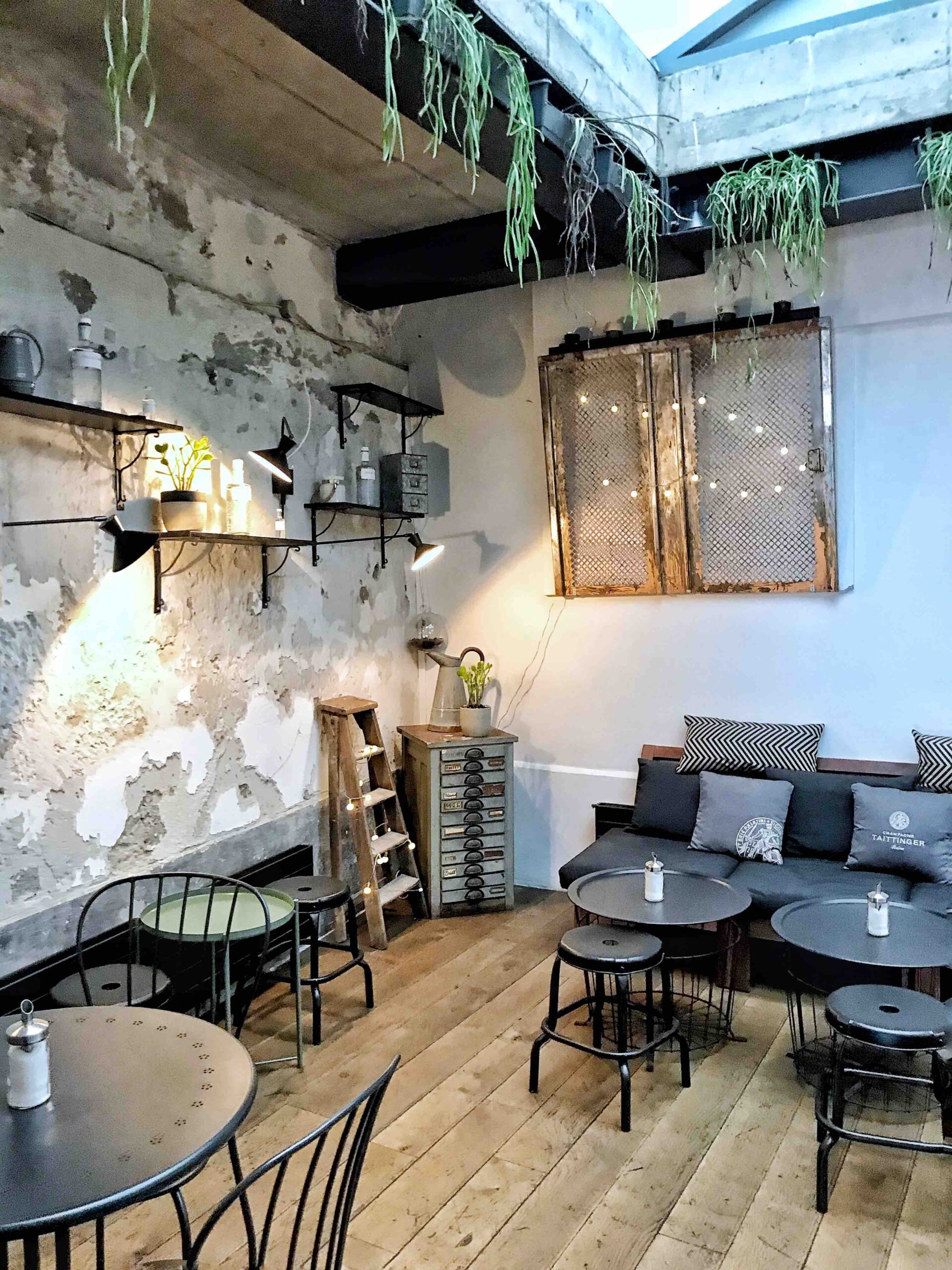 I really hope you liked this list! I am always looking for new ideas on what to do in Geneva! Comment below on your favorite activities!
See you soon on the blog!!
XX
Diana
© Copyright Livingeneva. Unless otherwise stated, all content, text and photos on this website are work of Livingeneva and may not be reproduced or copied in any form without authorization.