I am not a very sporty person; however, I do enjoy a little hike in nature from time to time (effort free, promise), especially when there is not a lot of wind and tons of sun! If you are looking for a nice activity on a Sunday morning, this is the perfect thing for you.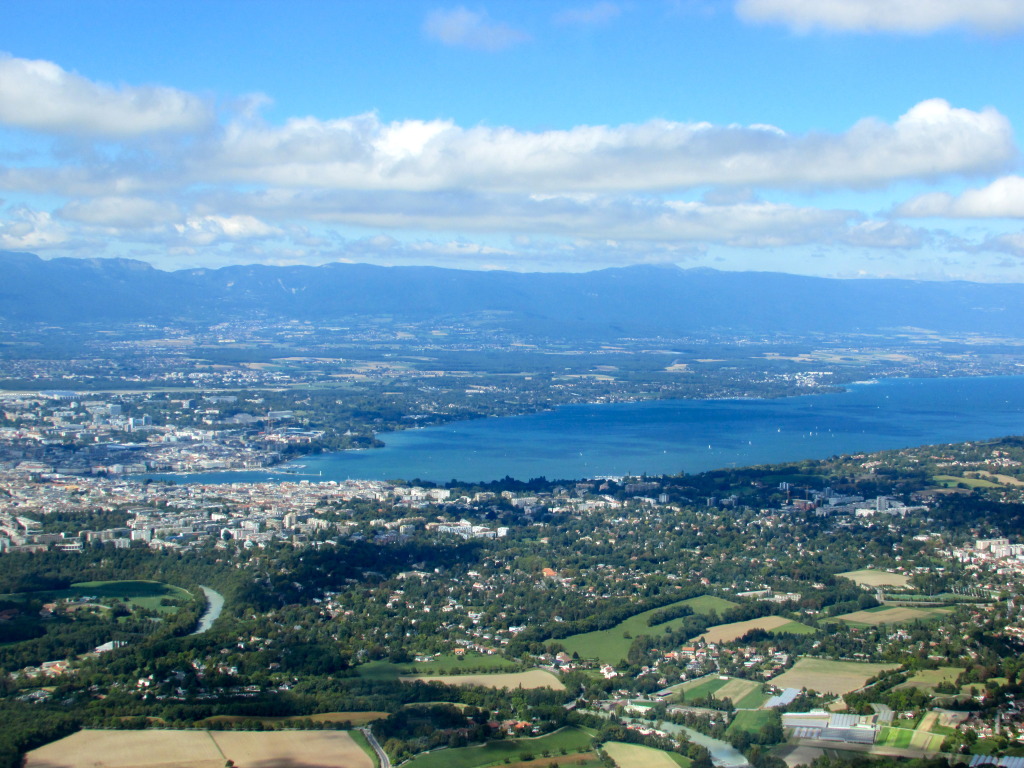 Just 15 min from Geneva, in the french countryside, you have the Téléférique du Salève. It is situated at Étrembières, very close to the Swiss border. From there, you can take the cable car up the Salève to enjoy a beautiful view of the Leman lake and a panoramic view of Geneva and its surroundings. Once you reach the top, you can do a small hike to the highest point of the Salève to have an even better view. Check their webpage for more information about the hiking roads and the weather.(Téléférique du Salève).
The price for a roundtrip ticket is 12€. However, if you have a discount card or simply want to buy a one way ticket, there are different prices.
If you are looking for a food expedition you can do that too! At the top, after the cable car station, there is a restaurant called Horizon. After a 20min walk you have L'Observatoire, which is more familiar type of food. There is also another place to have snacks and drinks. My favorite is still a good homemade picnic, which you can enjoy outside admiring the sumptuous view!
I hope you will enjoy your hiking experience, and let me know if you have done it before! Happy hiking!