Hello, dears!
Welcome back to the blog! Today I want to take you Crans-Montana and more specifically to the Crans-Ambassador; a 5 star hotel located in the highest part of the station.
We went there for the first time 3 years ago, and we have returned every year since. The hotel has the perfect balance between luxury and comfort. It is beautiful, modern and spacious without being too much; what I would define as smart luxury.
You can check my IGTV of the weekend here!
I love so many things about this hotel, an amazing feature is the ski slopes at 5 minutes walking and their ski shop that takes care of your equipment when you arrive! 
The hotel is part of a Swiss hotel group called Victoria Jungfrau. As soon as you enter, you have the most amazing view of the Swiss alps and their terrace is waiting for you with a heart warming fire.
The lobby is on the 7th floor of the hotel, along with their panoramic terrace, the lobby bar and the ski shop!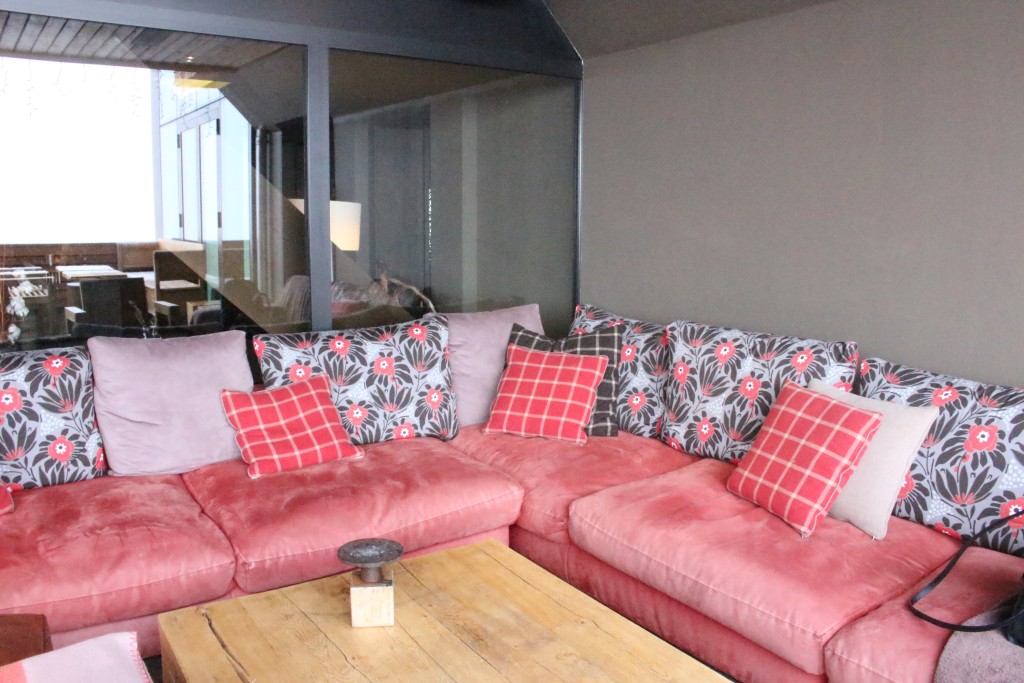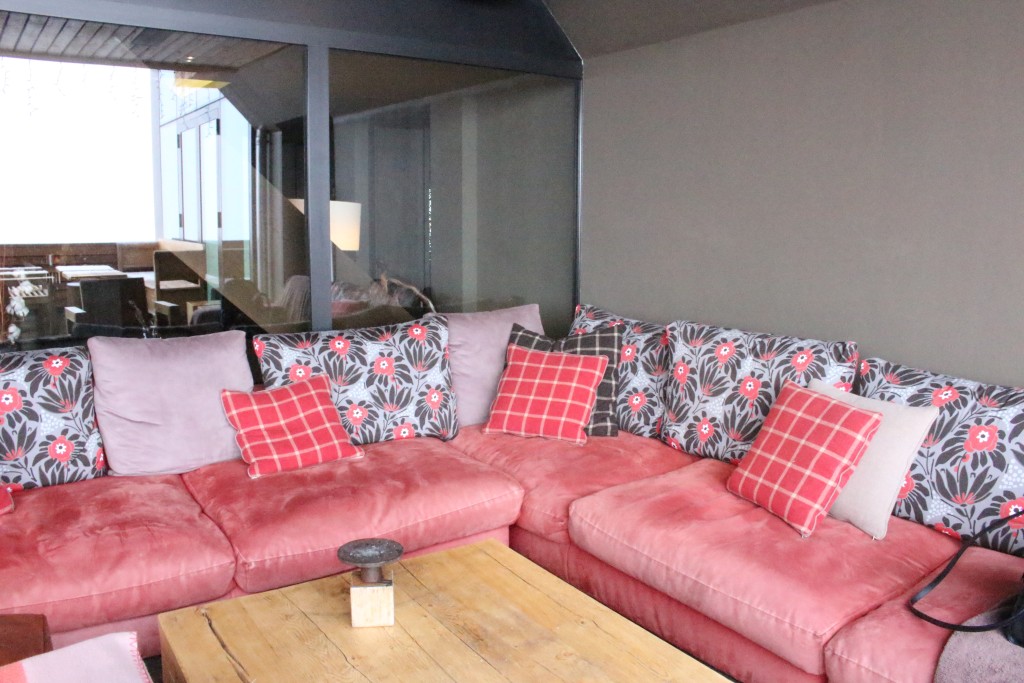 All the rooms have a cozy and modern design with everything you need. You can really feel that the rooms have been well thought out, there is a lot of room for storage, and all the elements are practical and comfortable.
The bathroom is located between the entrance and the bedroom and has a beautiful bathtub that just screams your name!
We were lucky to stay in a room with a mountain view, so the room also had a balcony with a panoramic view of Crans-Montana and the alps!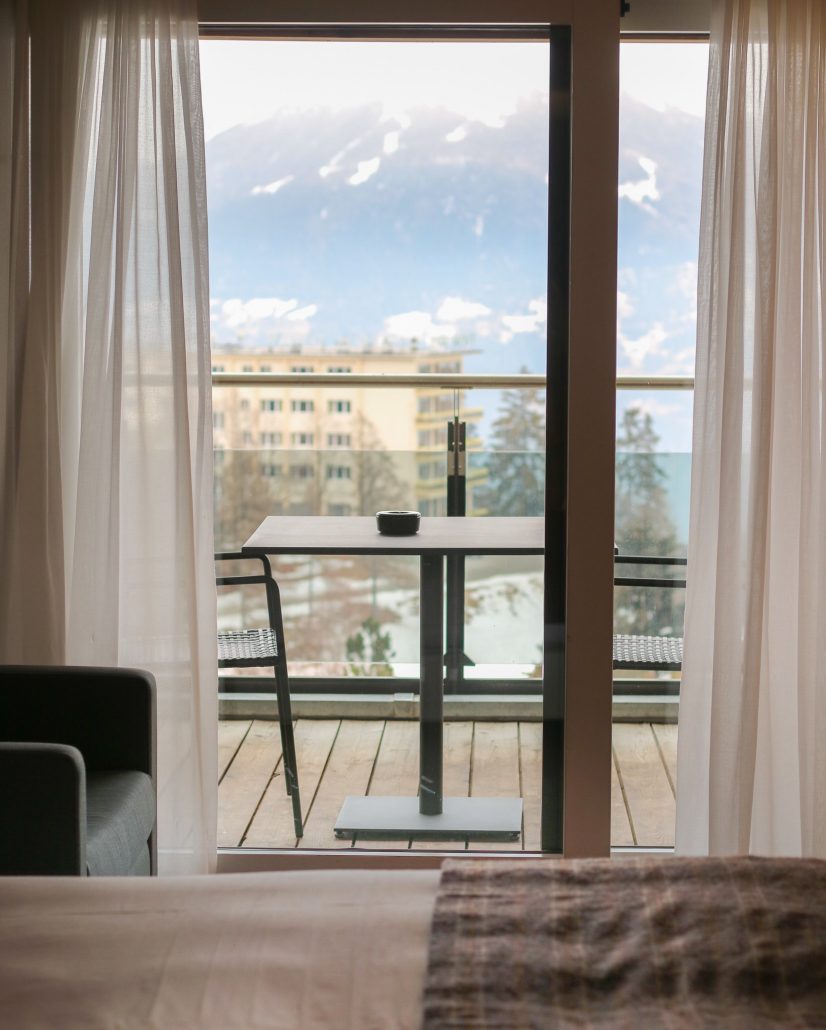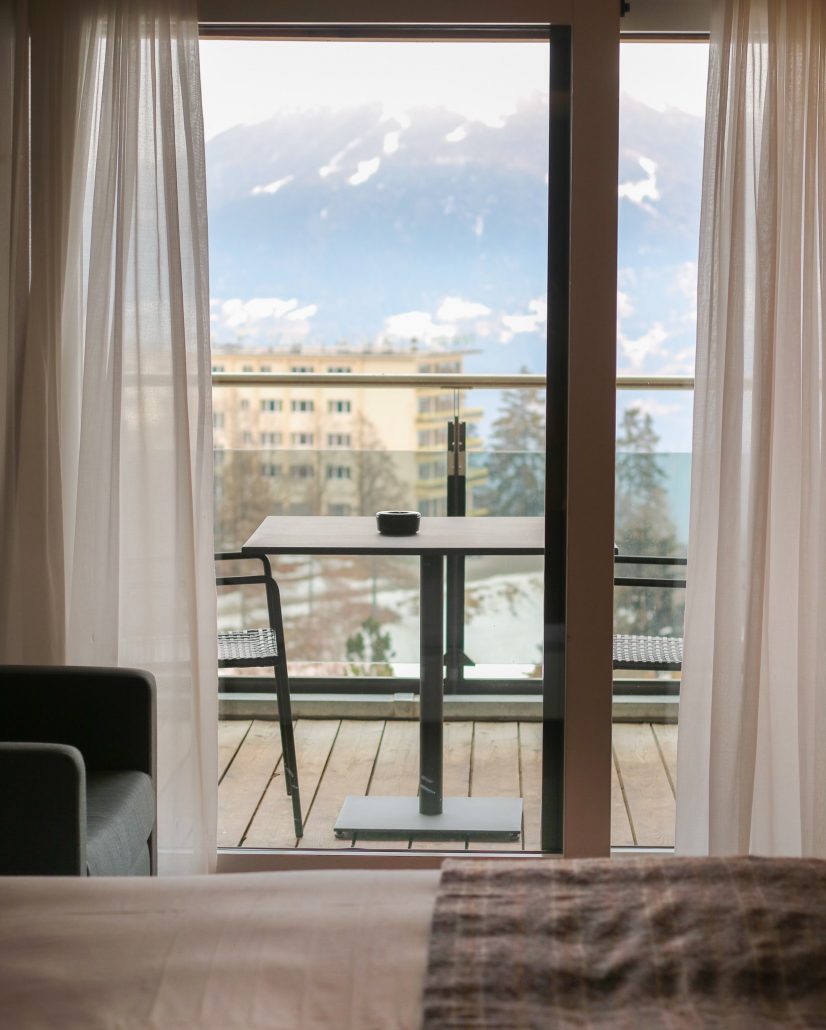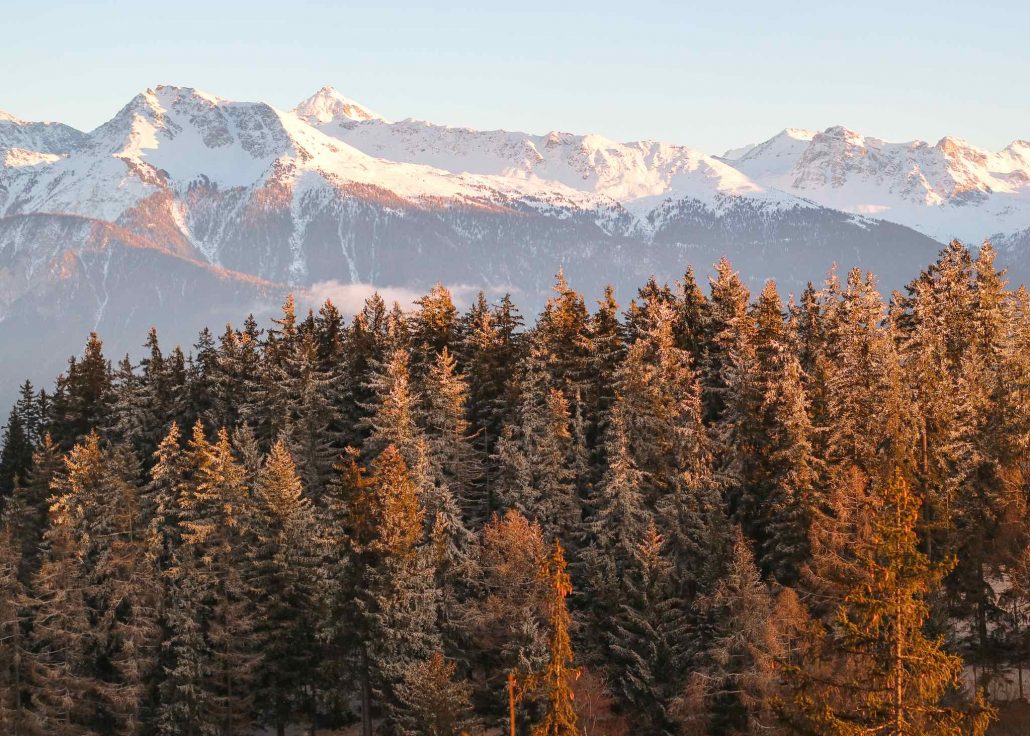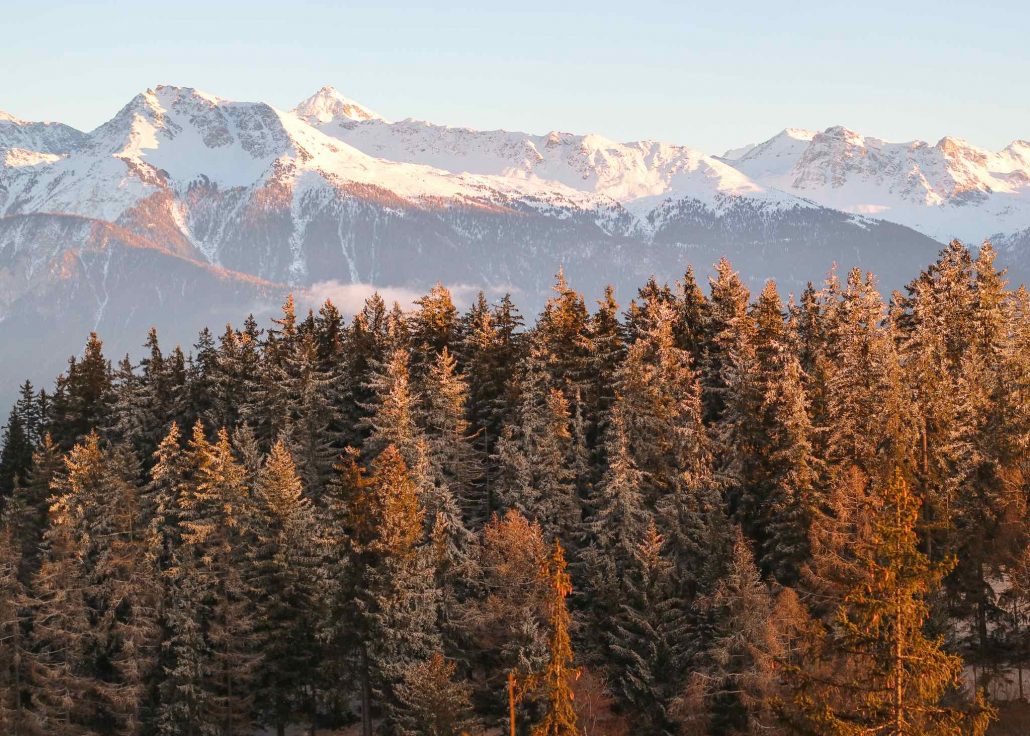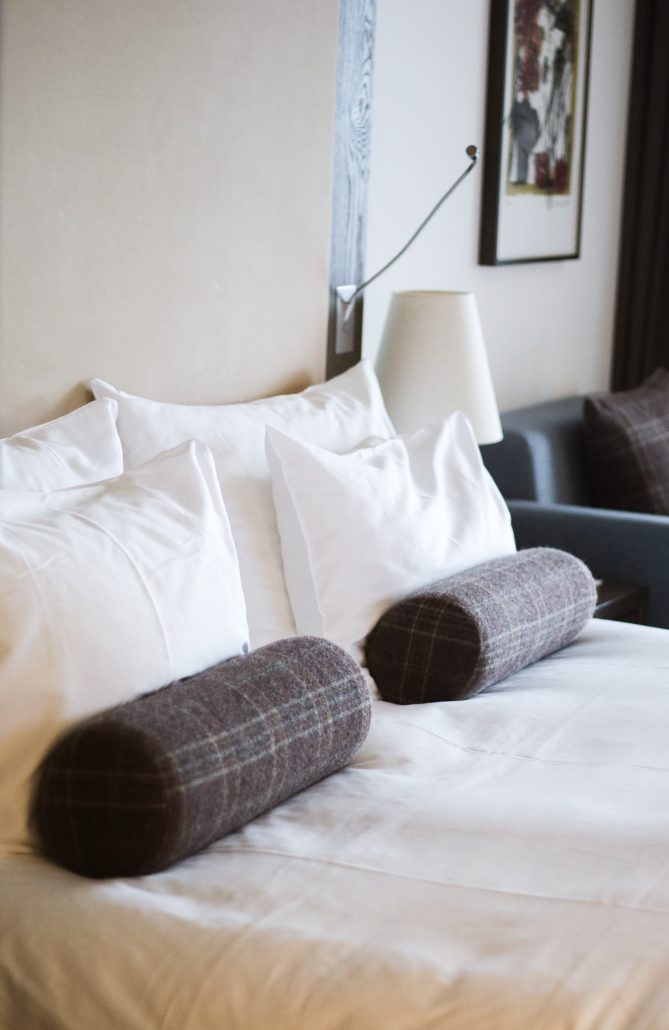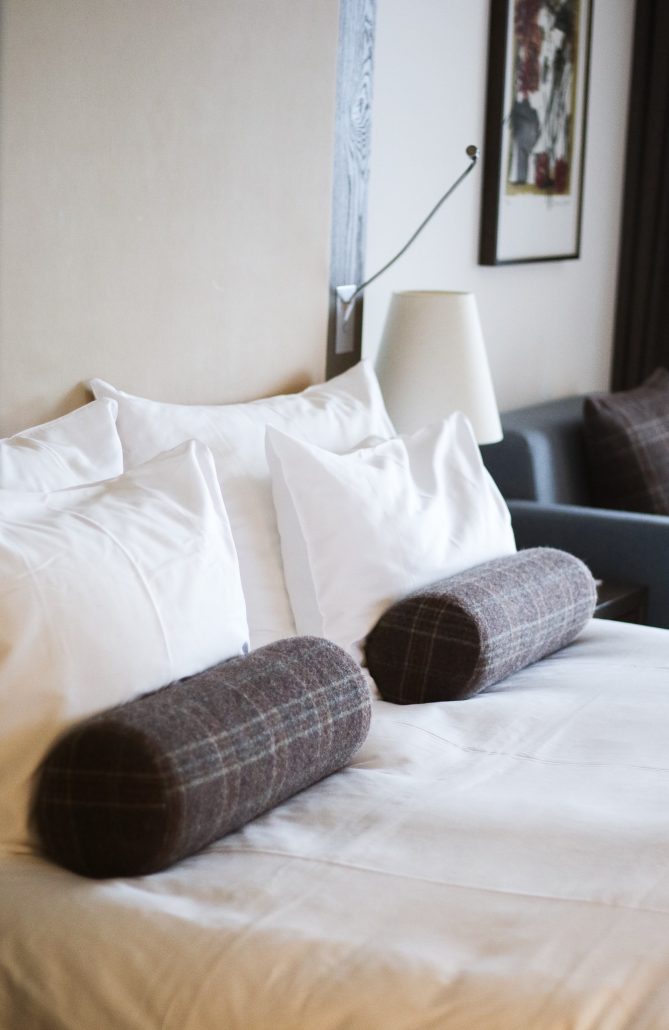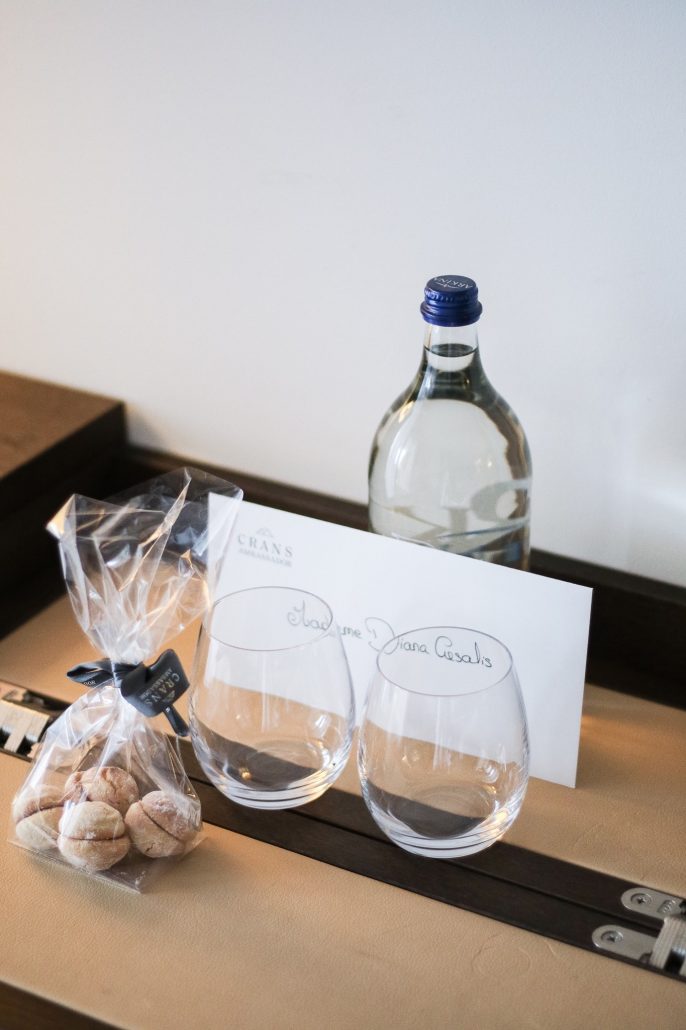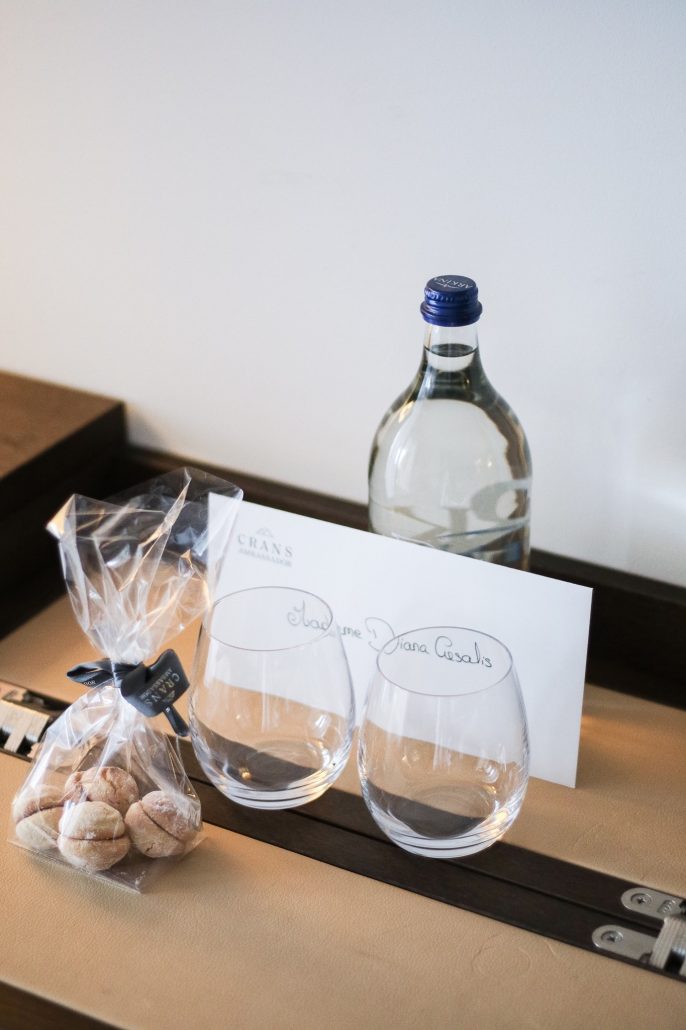 Breakfast for me is one of the most important things in a hotel and even in a day in general. I love when hotels have a wide variety of items to offer for breakfast!
At the Crans-Ambassador there are a lot of delicious things! The first year, I remember we had breakfast in the room once and this time we had it in the restaurant. Both are fantastic!
They have from fruits, to cereals, to ham & cheese and scrambled eggs! I wish I could have this type of breakfast everyday!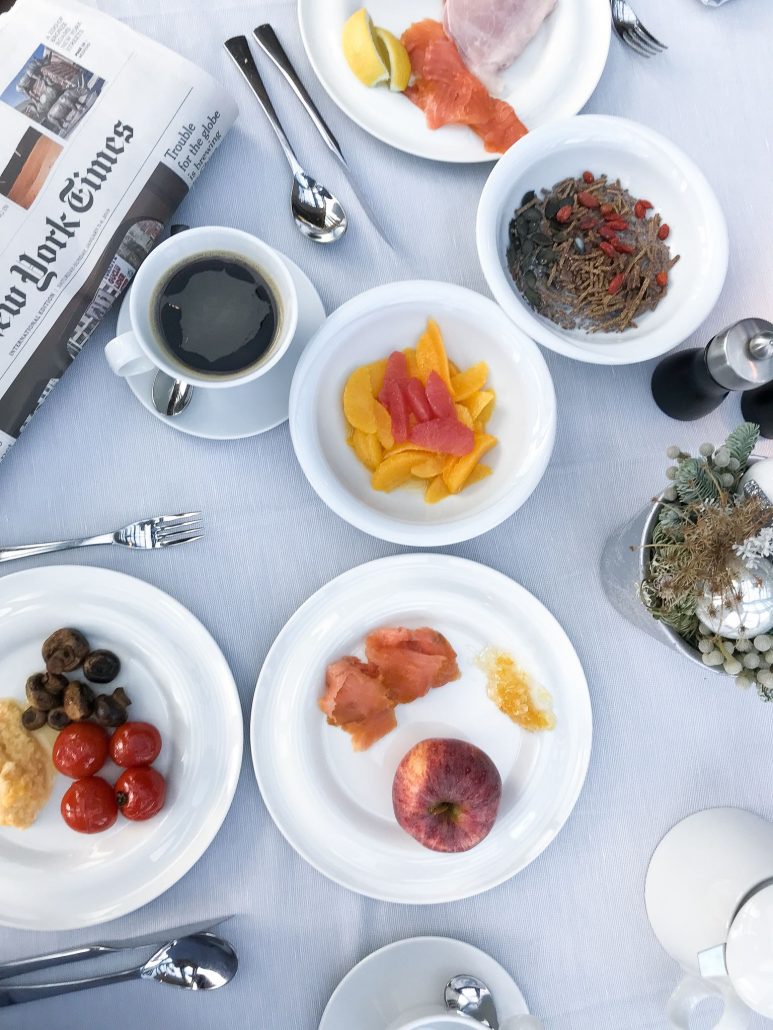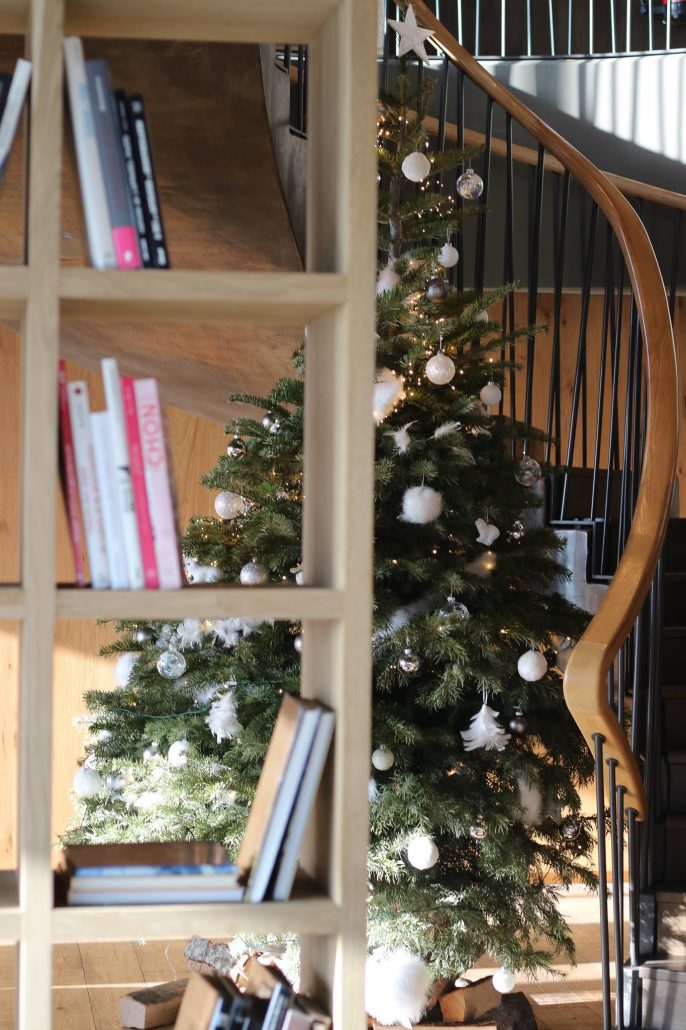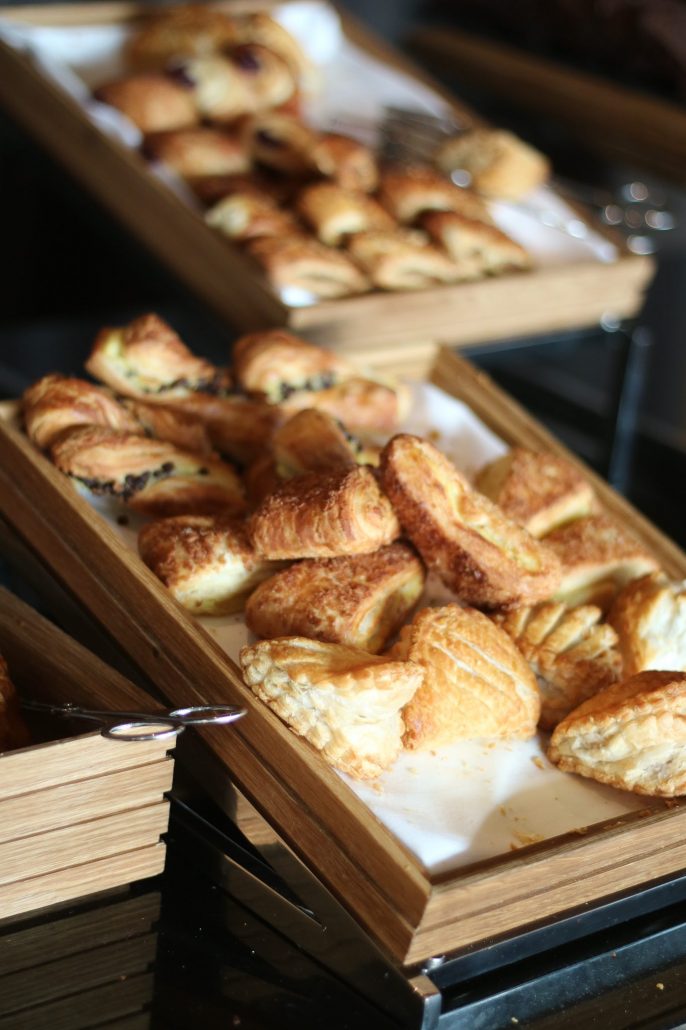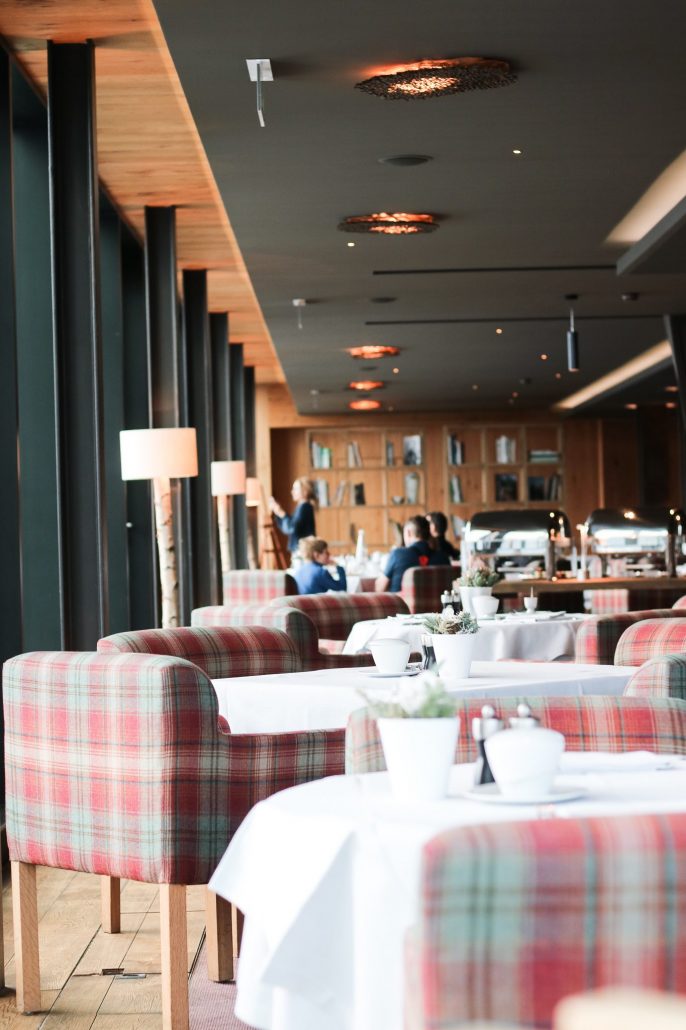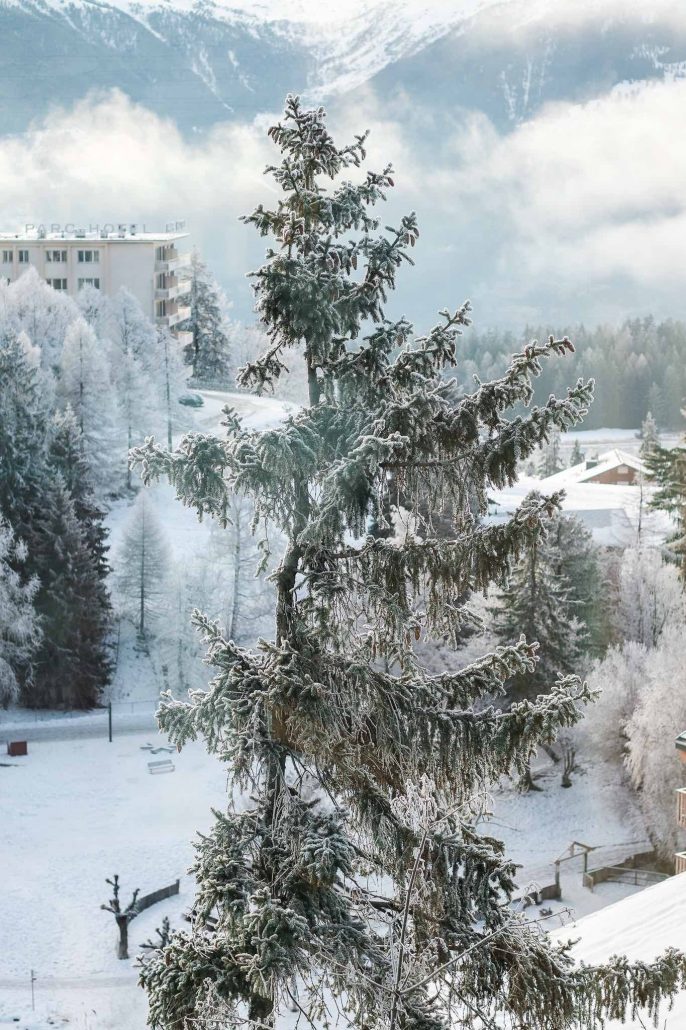 Their amazing spa is located on the 5th floor. It is Nescens just like the one at La Réserve in Geneva! They have one of the best cosmetic lines in Switzerland and have several locations around Europe.
Last year I had the chance to try one of their massages and it was a dream!
The pool is really big and is not like a jacuzzi type of pool, it is more like a real pool, you can actually swim in it. Then they have the hammam, sauna and relaxation area which is next to the pool (no children under 16 allowed) that is very nice and the atmosphere is zen. They offer herbal tea and lemon water, nice touch.
There is also a huge fitness center with a sick view of the alps and Crans-Montana in general that actually makes you want to go to the gym…. just maybe. The only thing missing is an outside jacuzzi, I really love when ski resorts have an outside heated water facility, it makes the whole experience very magical.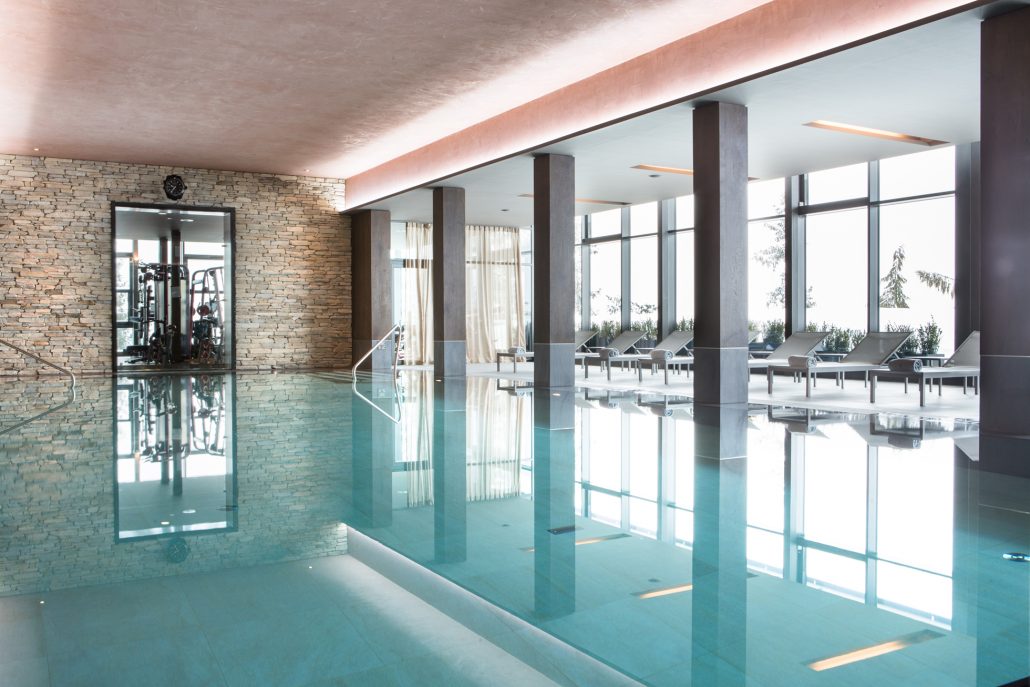 Suspended in mid-air, this terrace has a view that takes your breath away! In the afternoon they serve delicious crepes and you can enjoy a beer or a hot chocolate!
Just look at the photos!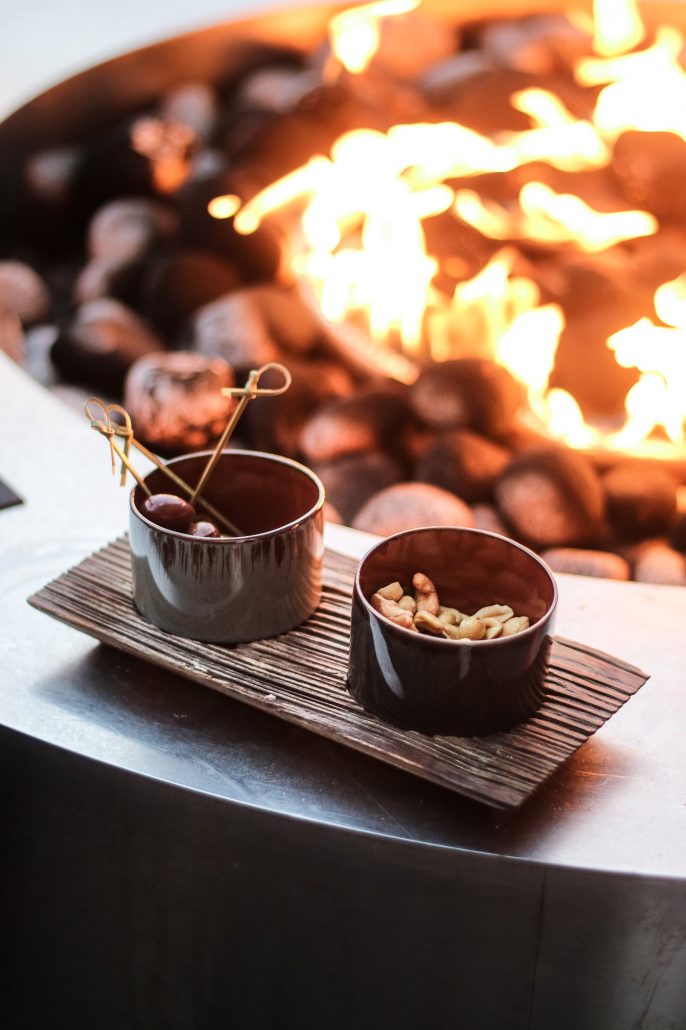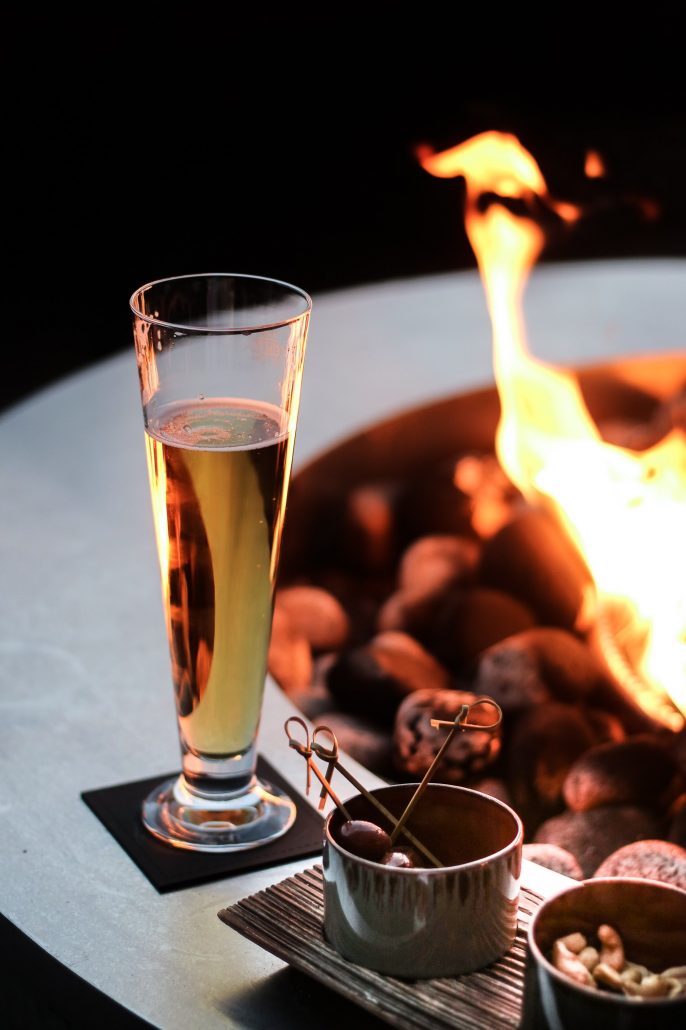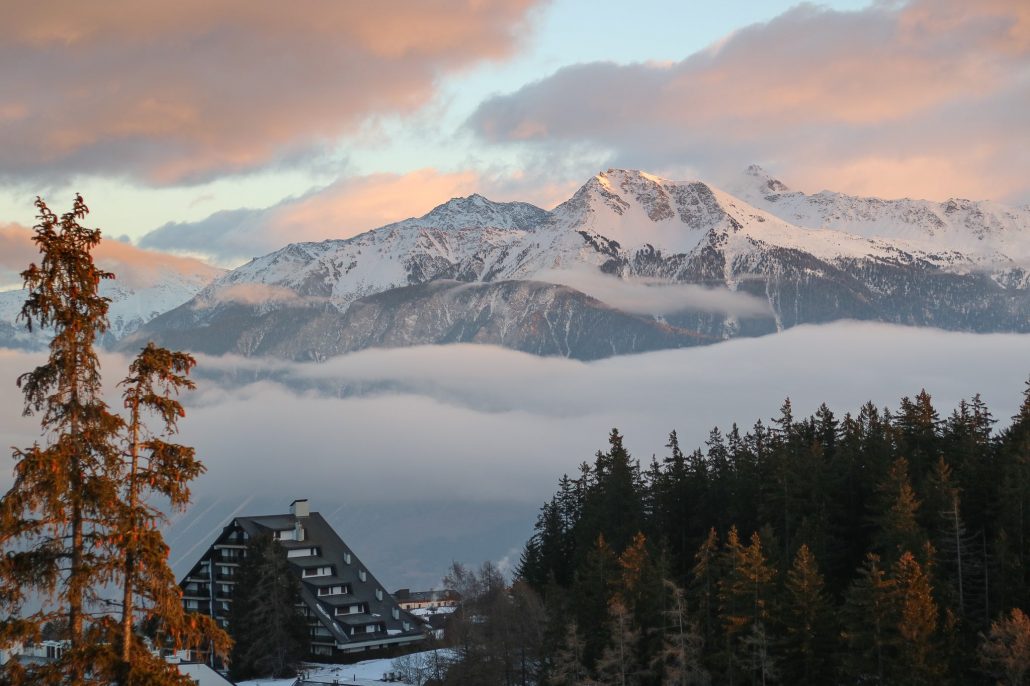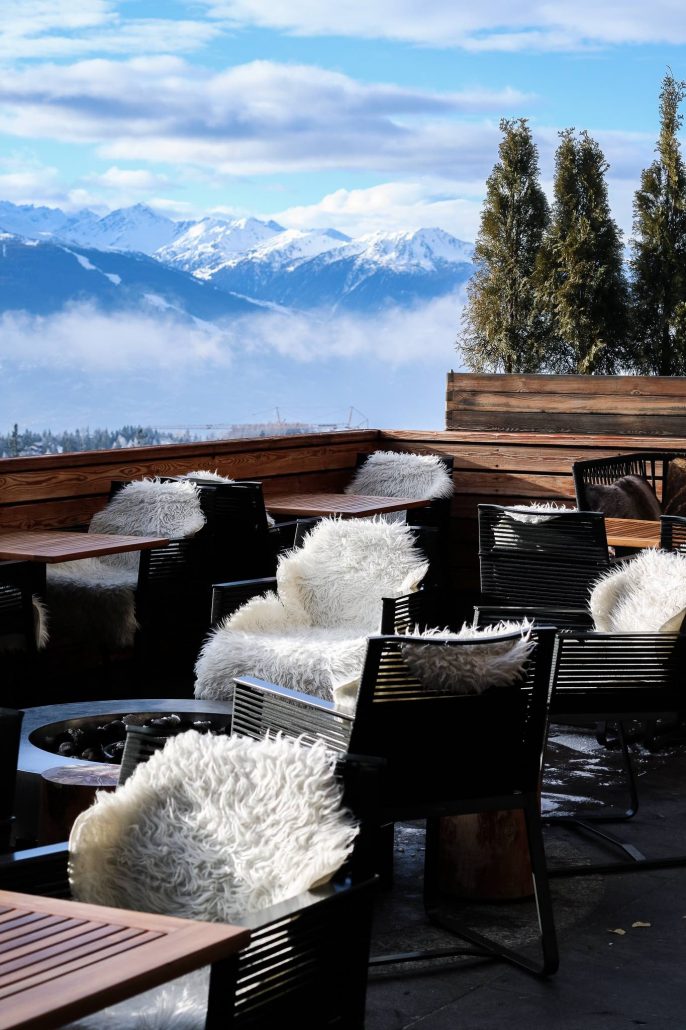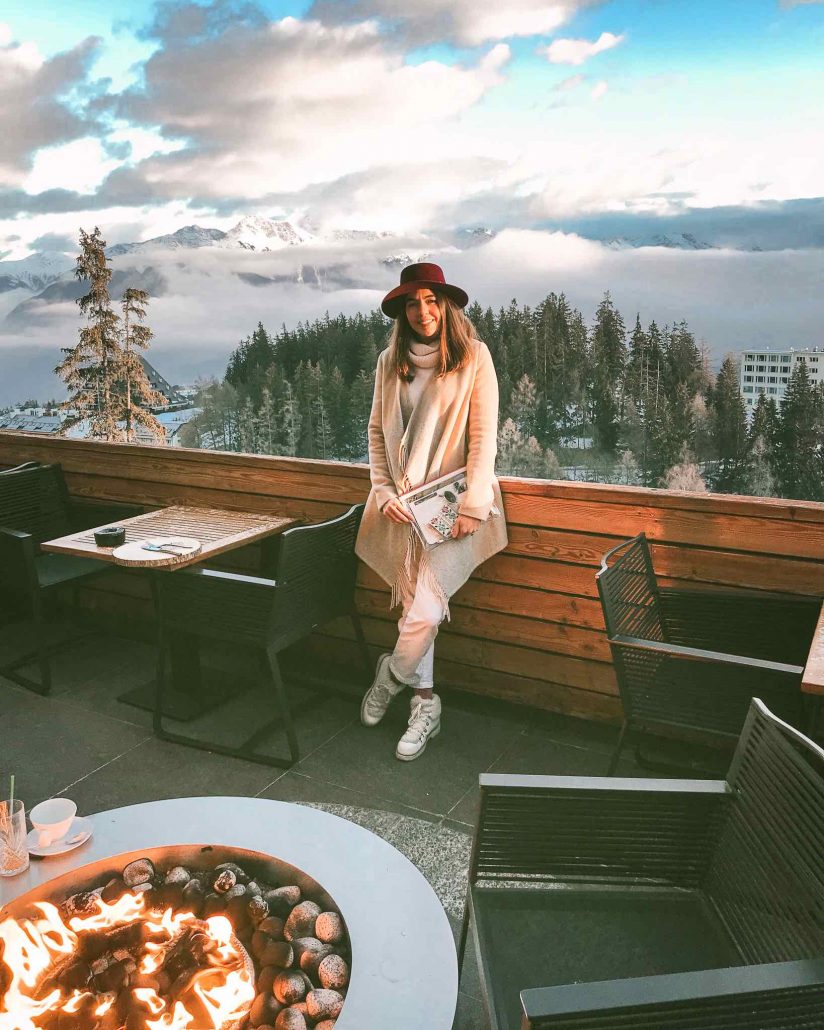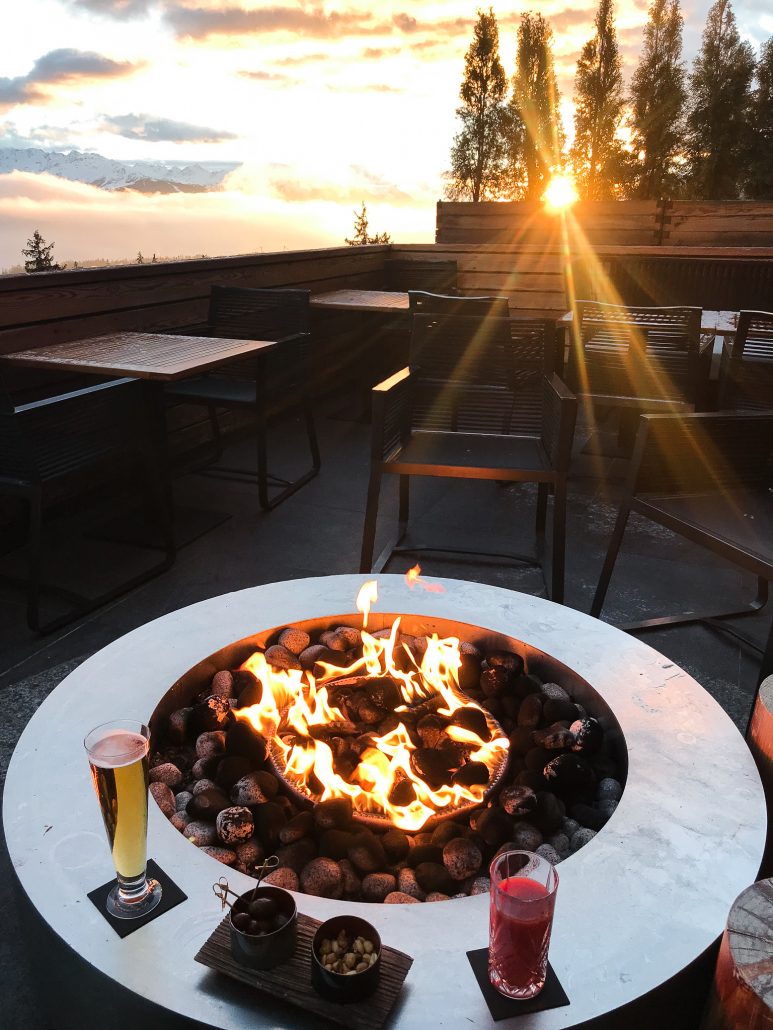 Crans-Ambassador in 6 Points
Category: 5 Star Hotel.
Rooms: For the rooms, they have Forest superior, Forest Deluxe, Alpina Prestige and Alpina Deluxe. For the Suites they have Forest, Alpina, Deluxe, Prestige and Ambassador.
Venues: La Table, Le Carnotzet, Le Bar Lounge & La Terrase regarding F&B. Others like the spa & the boutique.
Atmosphere: Alpine with a modern touch.
Price: Prices fluctuate depending on the season and events at the station, please consult on website.
LivinGeneva's Tips: If you can, request a room with a view, it is totally worth it!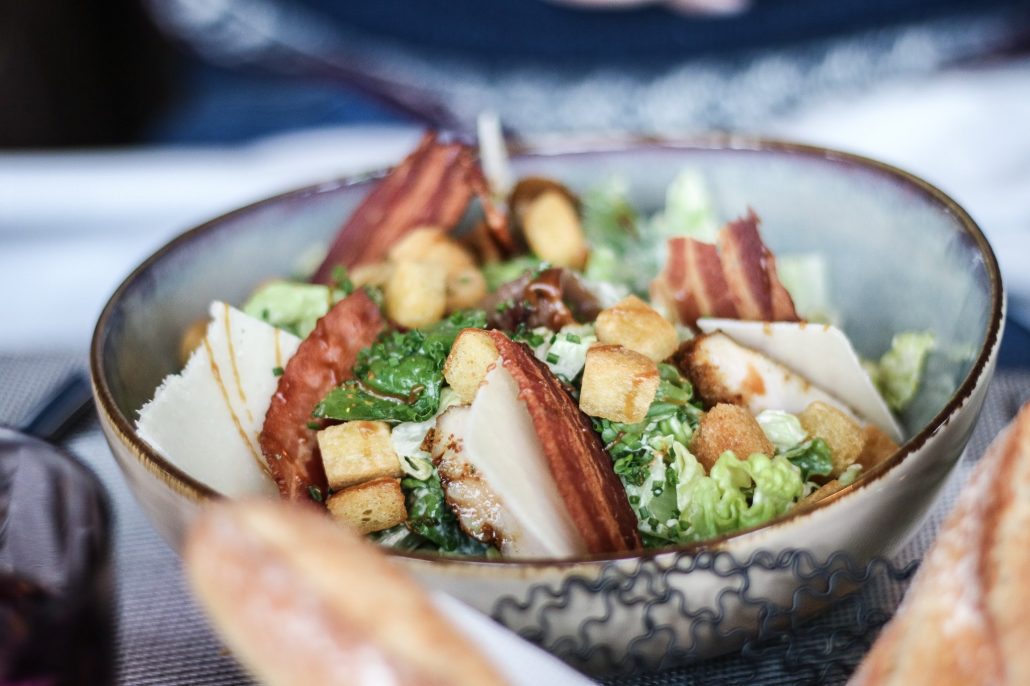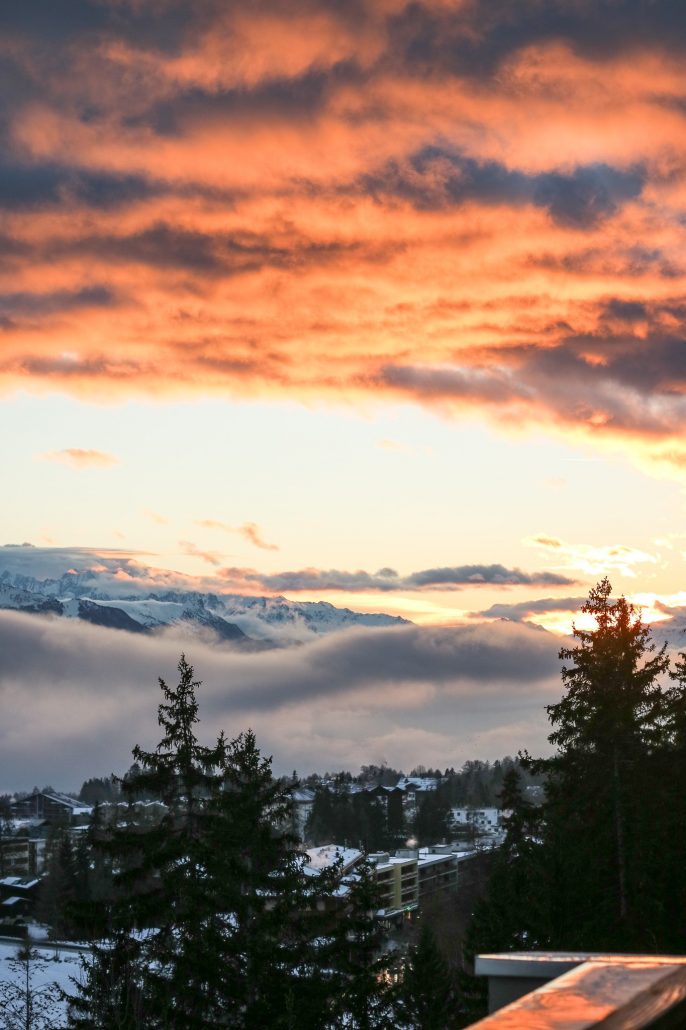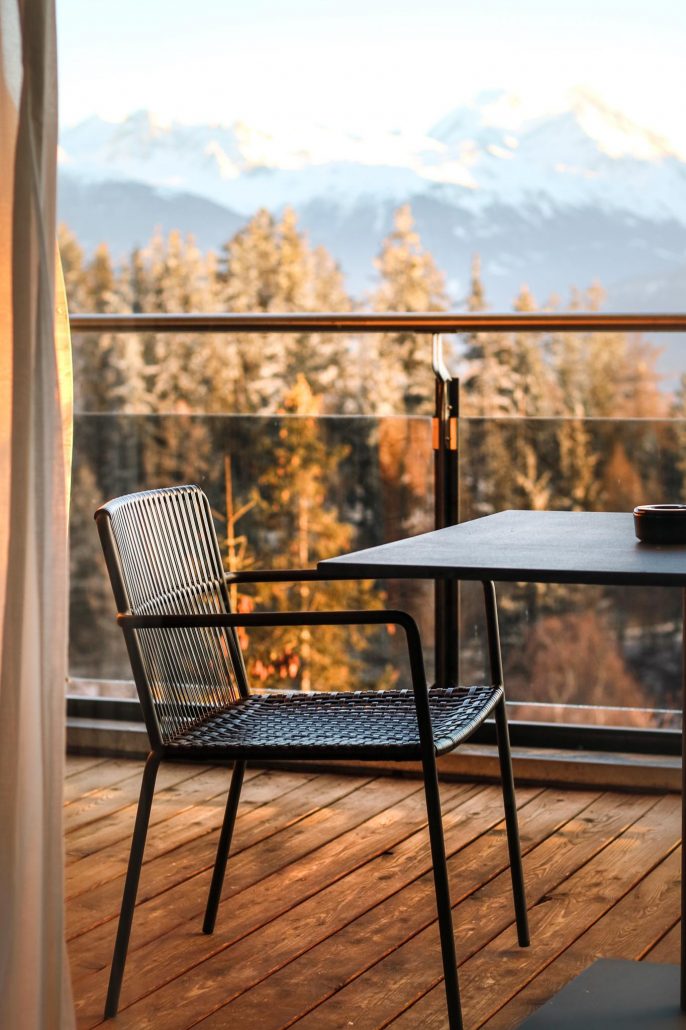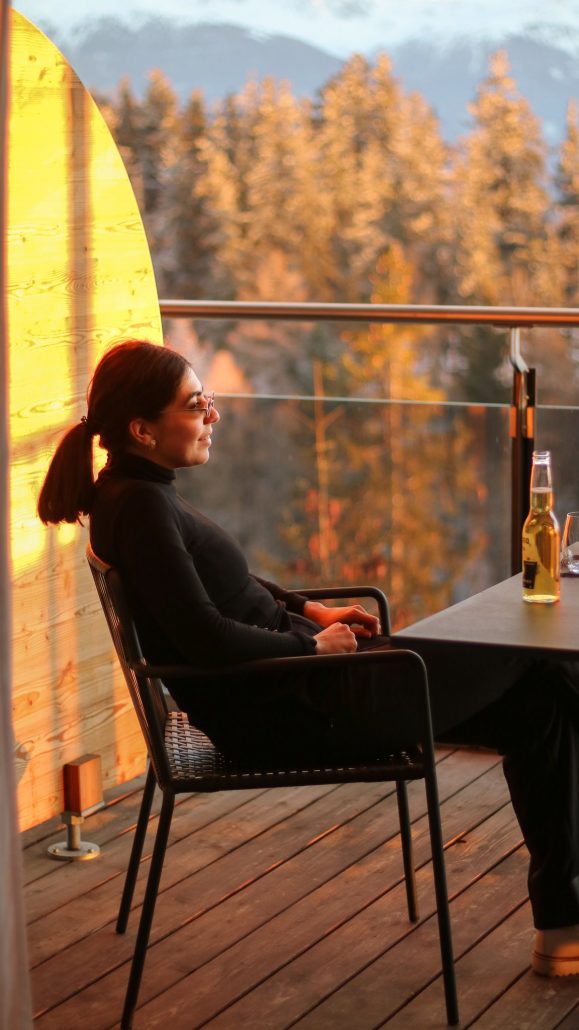 Slopes: 5 min walking.
Website
Price for mets: Starters from 18 CHF, mains from 26CHF and desserts from 14CHF.
Take the train GENEVA-SIERRE and then the funicular to the very last stop. You can arrange with the hotel a pick-up or call a taxi.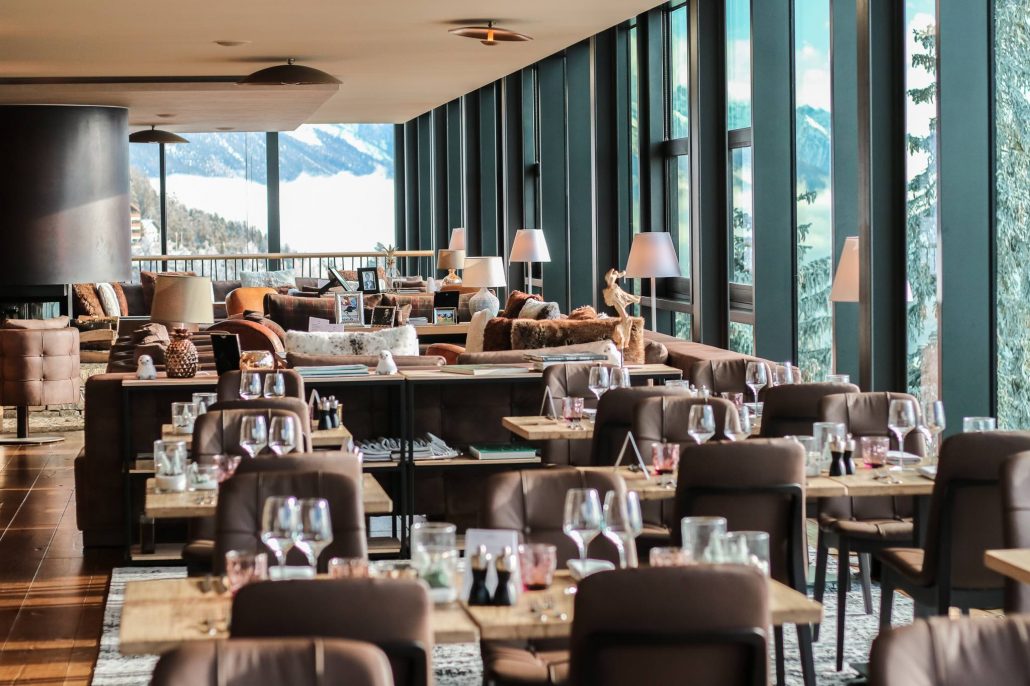 © Copyright Livingeneva. Unless otherwise stated, all content, text and photos on this website are work of Livingeneva and may not be reproduced or copied in any form without authorization.