Hello dears!
Welcome back to the blog! Today I want to share a super cool party we organized to celebrate the end of the year with all the Livingeneva Family and friends at Bistrot de la Comedie.
Long story (kind of) short, the first year I became a freelancer/entrepreneur the thing I missed the most was the corporate Christmas Party, I felt so left out of all these Christmas and end of Year celebrations that I grabbed my phone made a booking and invited my husband for lunch. Since then (4 years ago) I always celebrate Christmas with any collaborators I had during the year.
BUT THIS YEAR, I want to open the invitation to everyone! Enterpreneurs, Solopreneurs, Moms, freelancers and also corp people that want to share a drink with people in a fun and friendly atmosphere! Not because you do not work in a company you do not have the right to have a massive Christmas Party!!
This year we had the BEST sponsor! HENRI VINS by HENRI BADOUX that gave us the prosecco (BTW it is delicious!!!) to celebrate all evening! We were lucky to have Nobis at the event, so everyone could try their amazing winter Parkas and have fun taking pictures!
We also has a demo of our signature scent WHITE FOREST and Studiolfactif to learn about the
The theme was APRÈS-SKI to get ready for the upcoming ski season and also to launch our new Livingeneva Sweatshirts and I loved that many wore them!!!!
Enjoy the photos by Elsa Jaimes Photography
Discover the Livingeneva sweats here!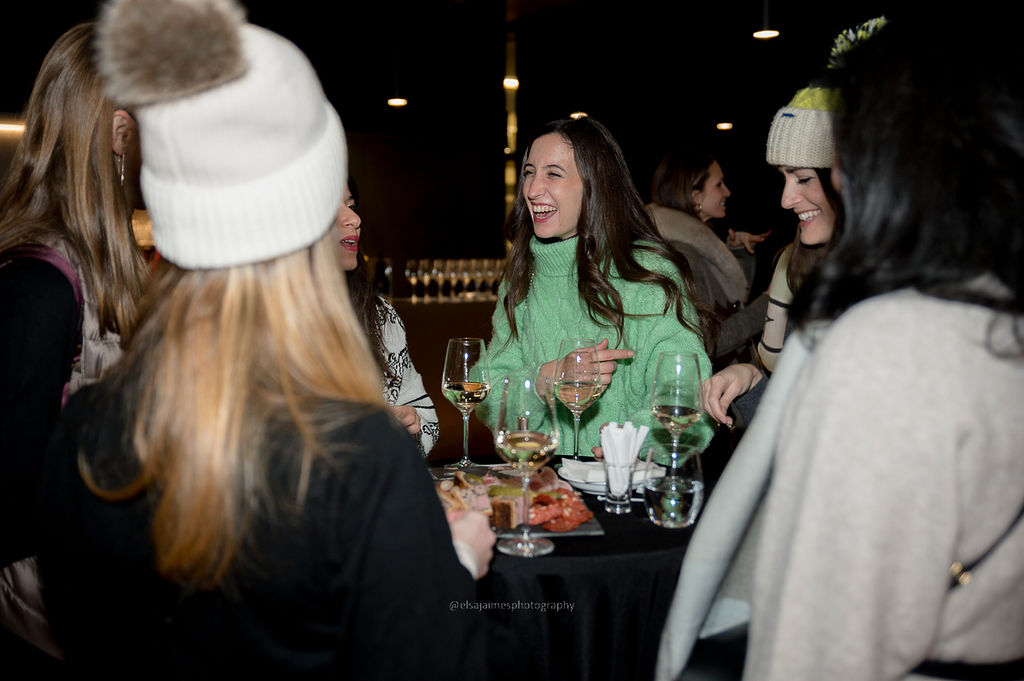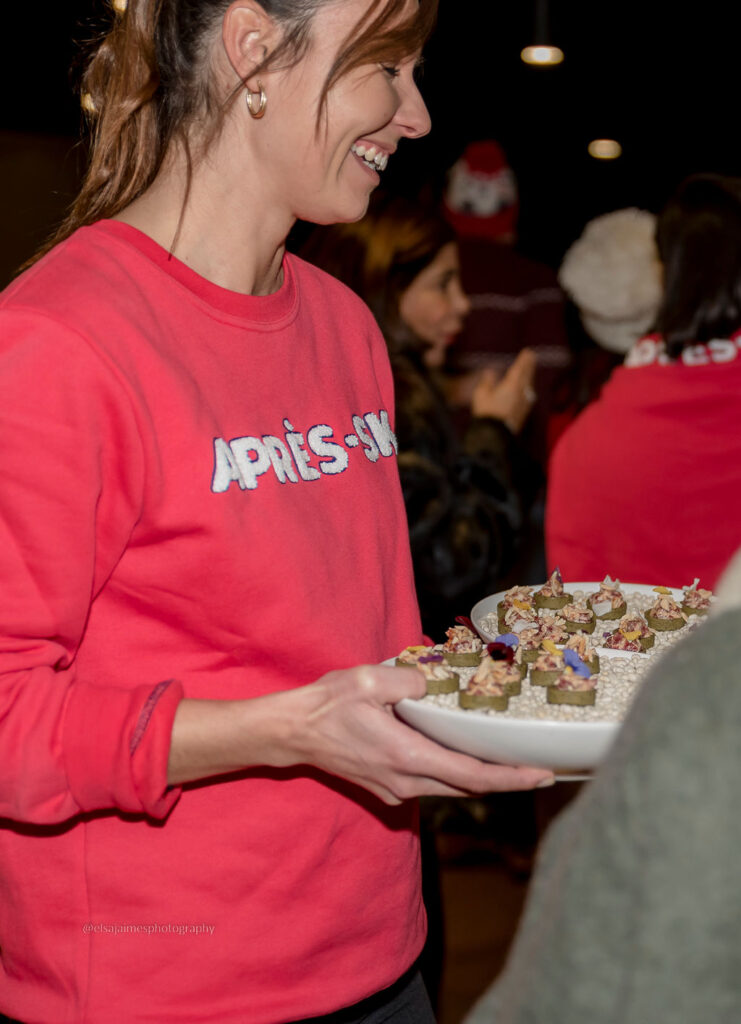 Our Sponsors
.
During the event we had a great raffle and were able to offer so many prizes to our guests! It was a great moment of excitement & all the guests were able to leave with a prize!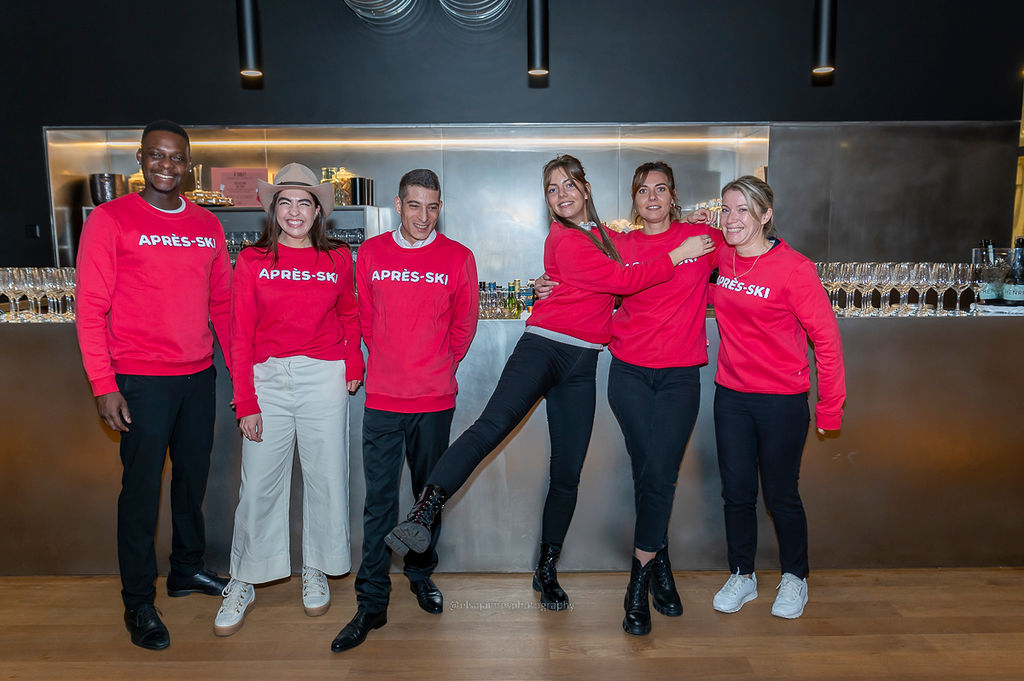 Livingeneva Christmas Party in 6 Points
Type of food: There was a catering by Bistrot de la Comedie and Prosecco by Henri Vins
Location: Bistrot de la Comedie
Number of guests: We were 90 guests
Duration: The event started at 18:30 and finished around 21:30
Price: The price for the event was 58 CHF
LivinGeneva's Tips: Reserve quickly since they sell out fast!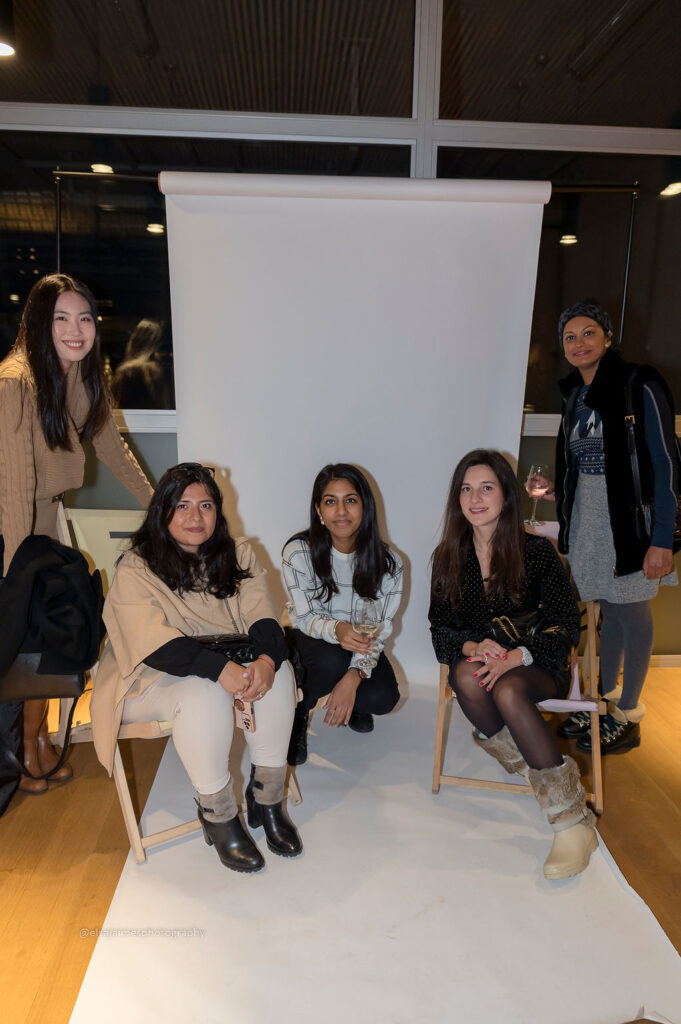 Website: Bistrot de la Comedie
Address: Esplanade Alice-Bailly 1, 1207 Geneva
Telephone: 022 700 75 10