Dear readers!
I am happy to share with you a Part 2 of one of the most read articles on the blog APARTMENT RENOVATION . After our own apartment, we decided to buy a second one to renovate for short to long term rentals. Fully furnished with a modern yet cozy aesthetic for people arriving to Geneva and looking for a place to stay.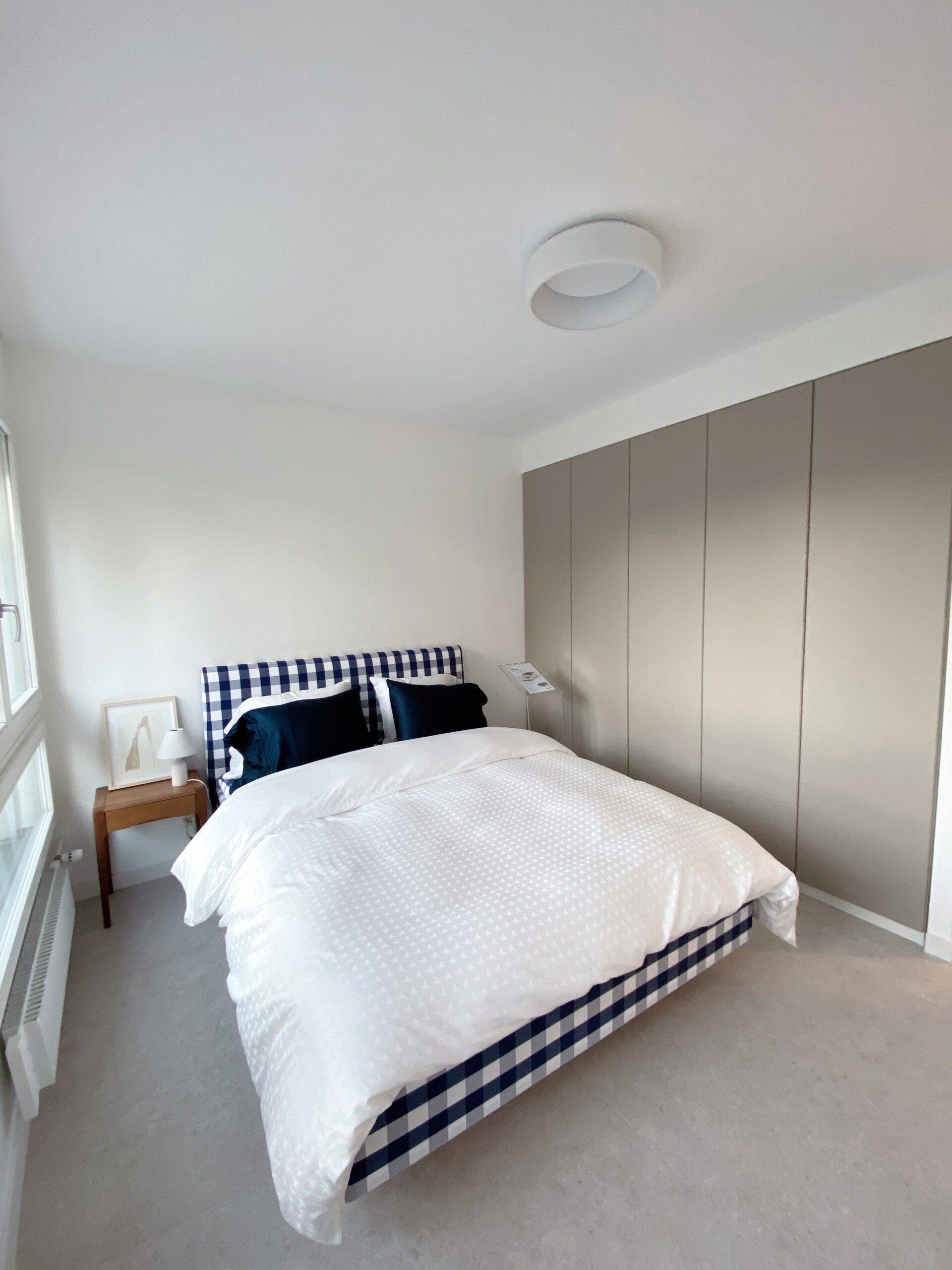 First I re-share some of the answers on my last article about this:
Is it a good idea to buy in Geneva?
As most things… it depends. It depends on your personal project, if you are looking for an investment sorry to discourage you, but it is not like it is the Golden Eggs, it might seem like it; but the truth is that it took us 10 months to refurnish, decorate & rent, you will spend A LOT of time paying bills, doing paper-work, choosing materials, buying things, etc.
However, in our case WE LOVE IT! Of course it is a good investment since Real Estate is a good option if you are a more traditional investor (we are not the CRYPTO kind of people) and we also think of the future if our parents one day need to live closet to us etc.
It also depends on the interest rates in the bank, how much you will be putting upfront and how much the bank will lend you. The location is important to consider for rental, they have to be close to public transport, schools, etc.
« Regarding taxes, there are a lot of ways to optimise when you buy a property. »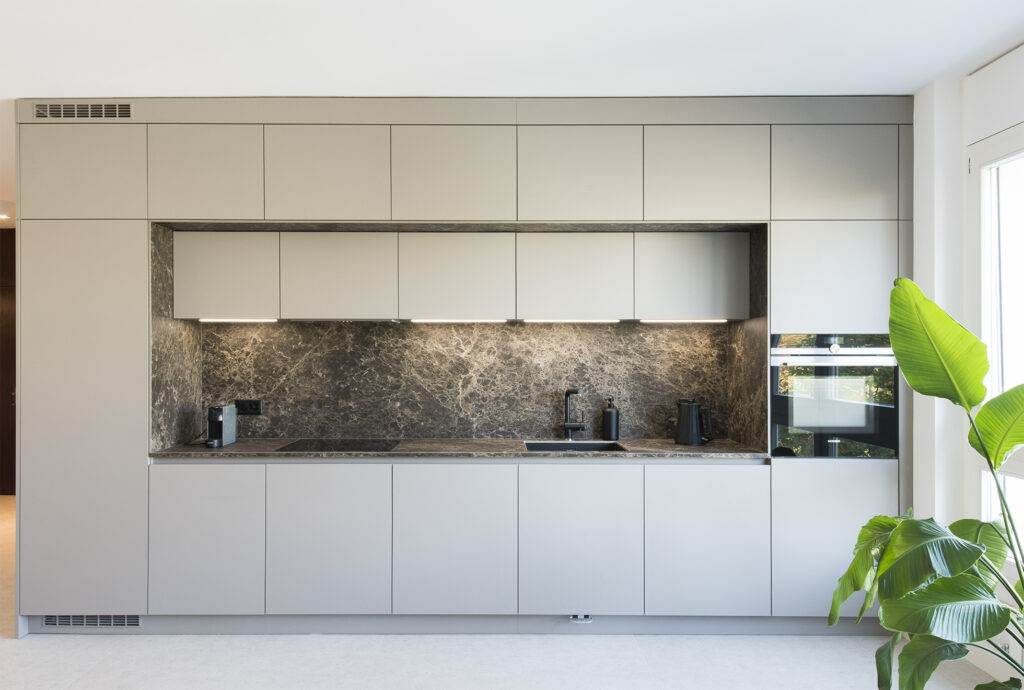 What are the prices or buying and renovation?
As most things… it depends LOL. No, but I would say that a good average is 10K – 25K CHF per square meter and 2,000 – 3,000 CHF for renovation. Depends on location, condition of the property and need from the sellers. Also the renovations depend on the finishes and materials you choose (the sky is the limit).
I noticed that from the renovation we did in our apartment prices have gone up 20% to even 40% on some materials. The inflation is real….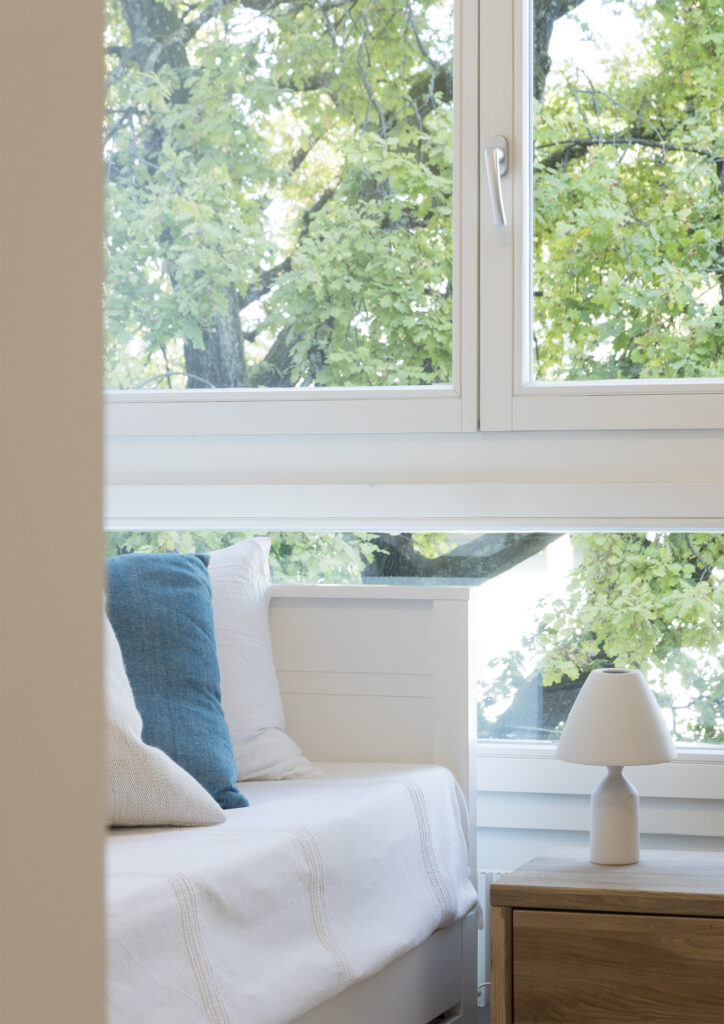 How long did it take to renovate?
It took us 10 months from the sale to the rental. The main issue was the permits in this case. It was a particular case since we wanted to reduce the number of rooms in the apartment, less rooms but more space (if that makes any sense)
We worked with Lucia Ballarin Architecture for the renovation and she was a big help in terms of speeding up the process of the permits. In addition, we lost time because summer happen and people take a lot of holidays and things got slower.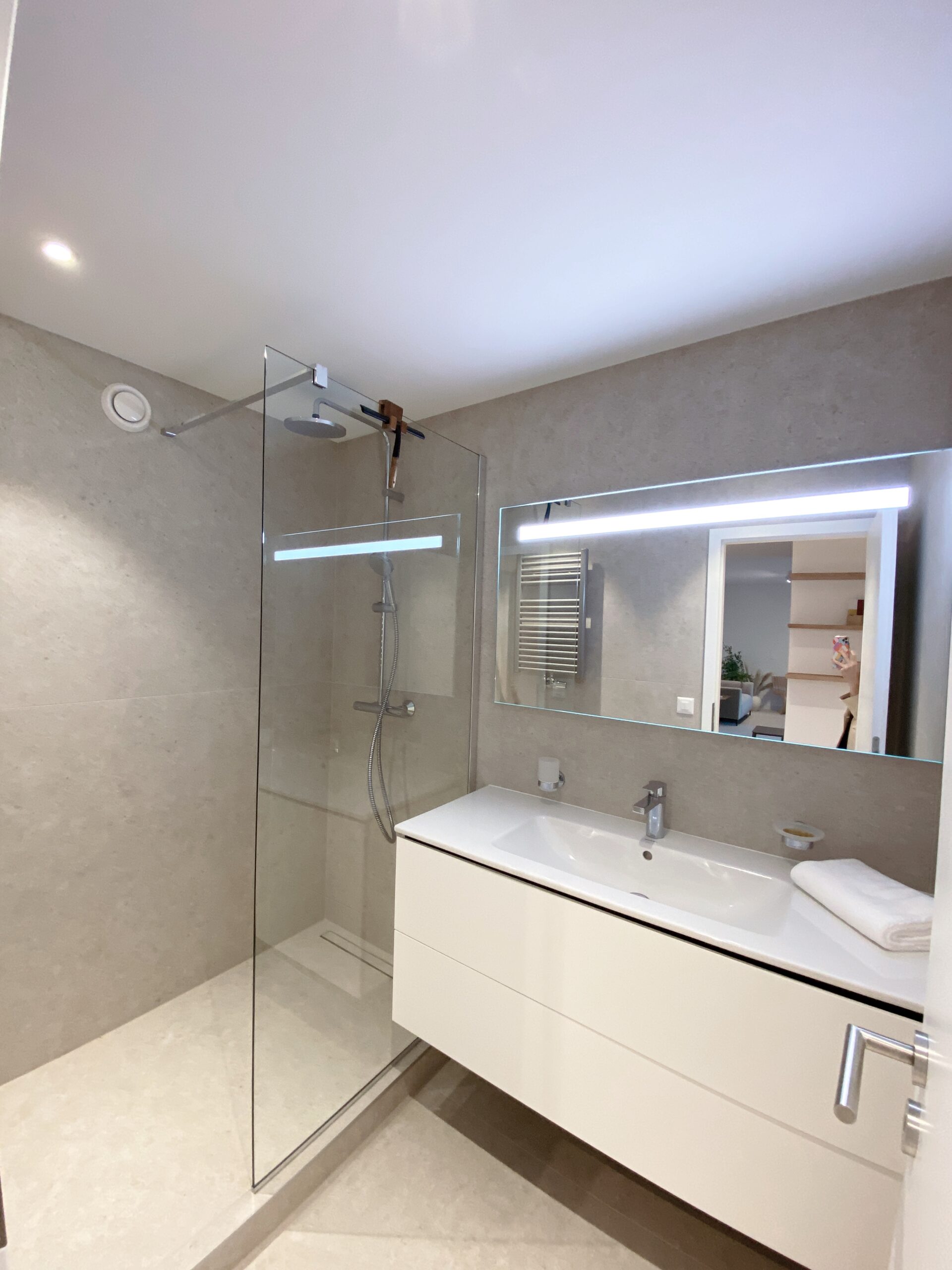 Who did the renovation, do you need an architect?
We worked with Lucia Ballarin Architecture for everything. She managed from the design to the execution, all the small details and invoices. I would 100% recommend her for any work, she is super profesional and has excellent ideas. We changed a lot of things in the apartment, including the kitchen place, the room walls, the bathroom instead of a complete one we separated de WC.
Working with an architect also helped us with all the paperwork for the authorities and managing the suppliers and contractors on a daily basis.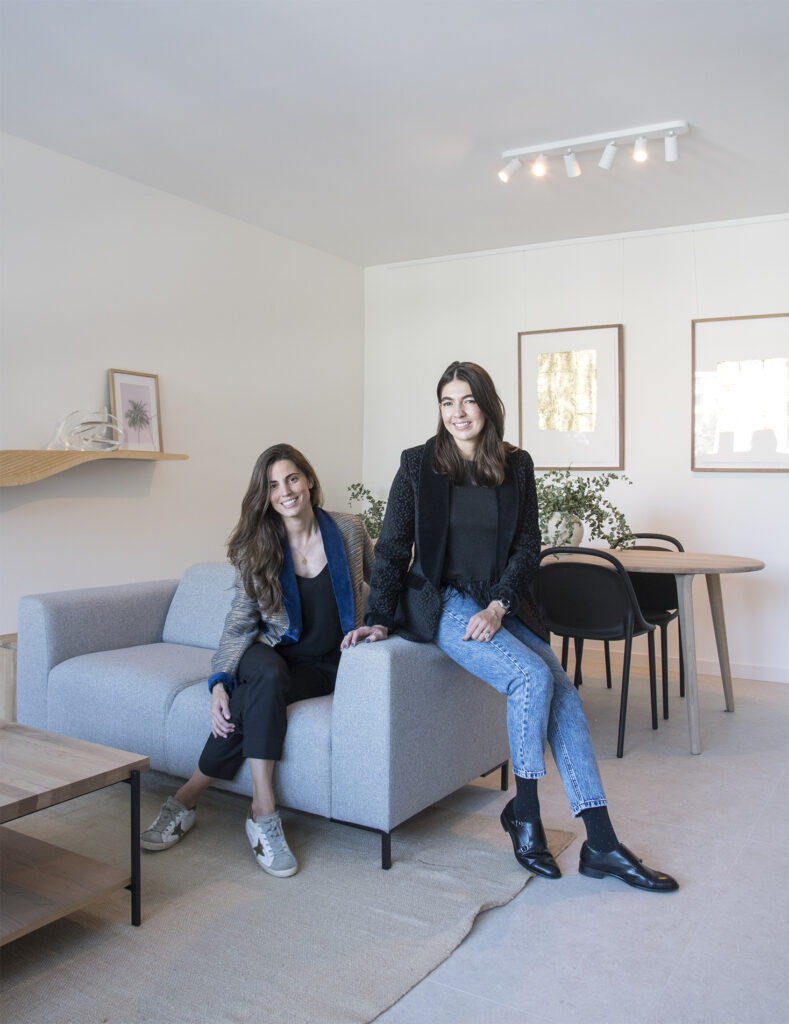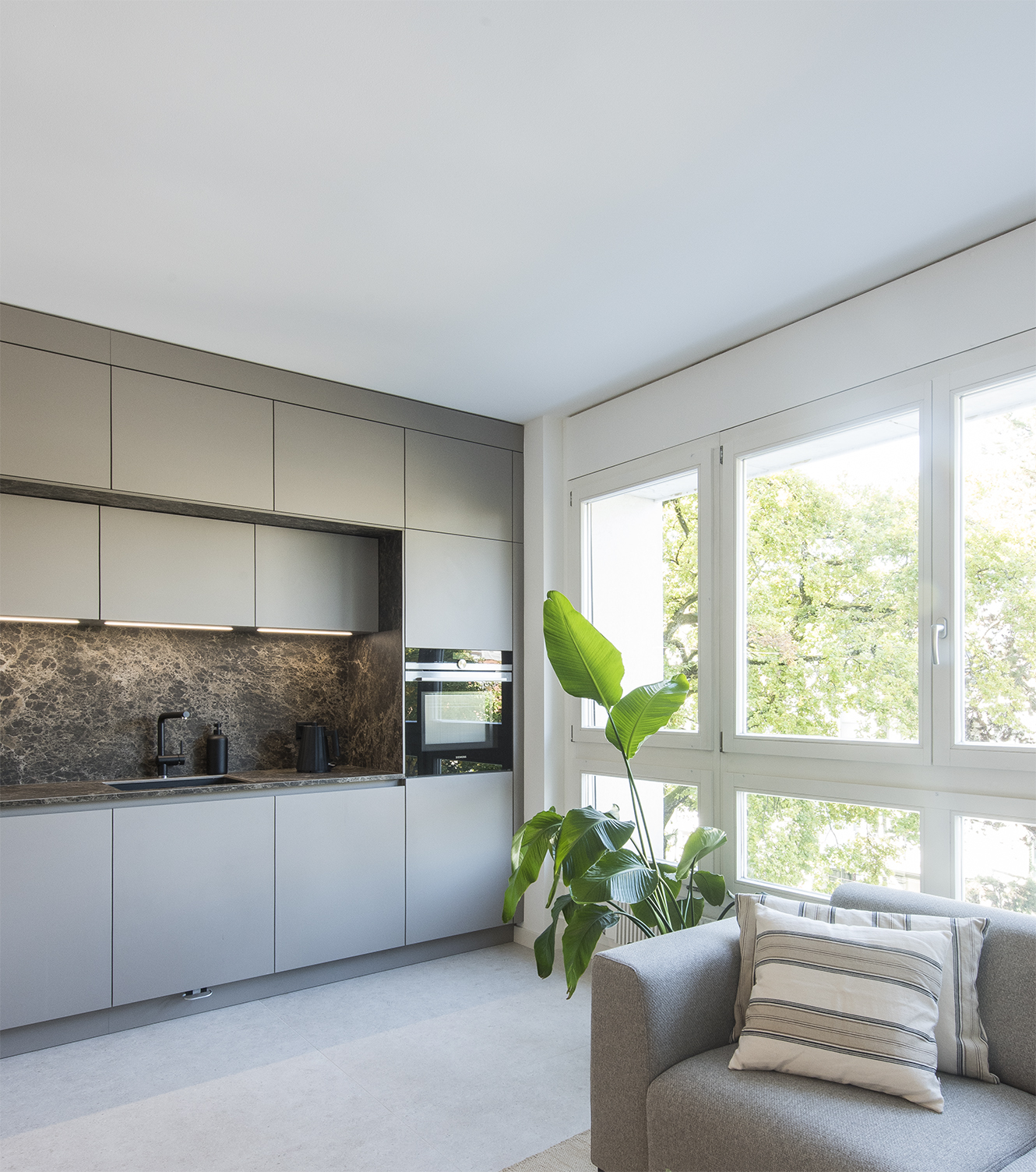 Before Pictures?
Who does not love a juicy before and after!!!! I leave you some below: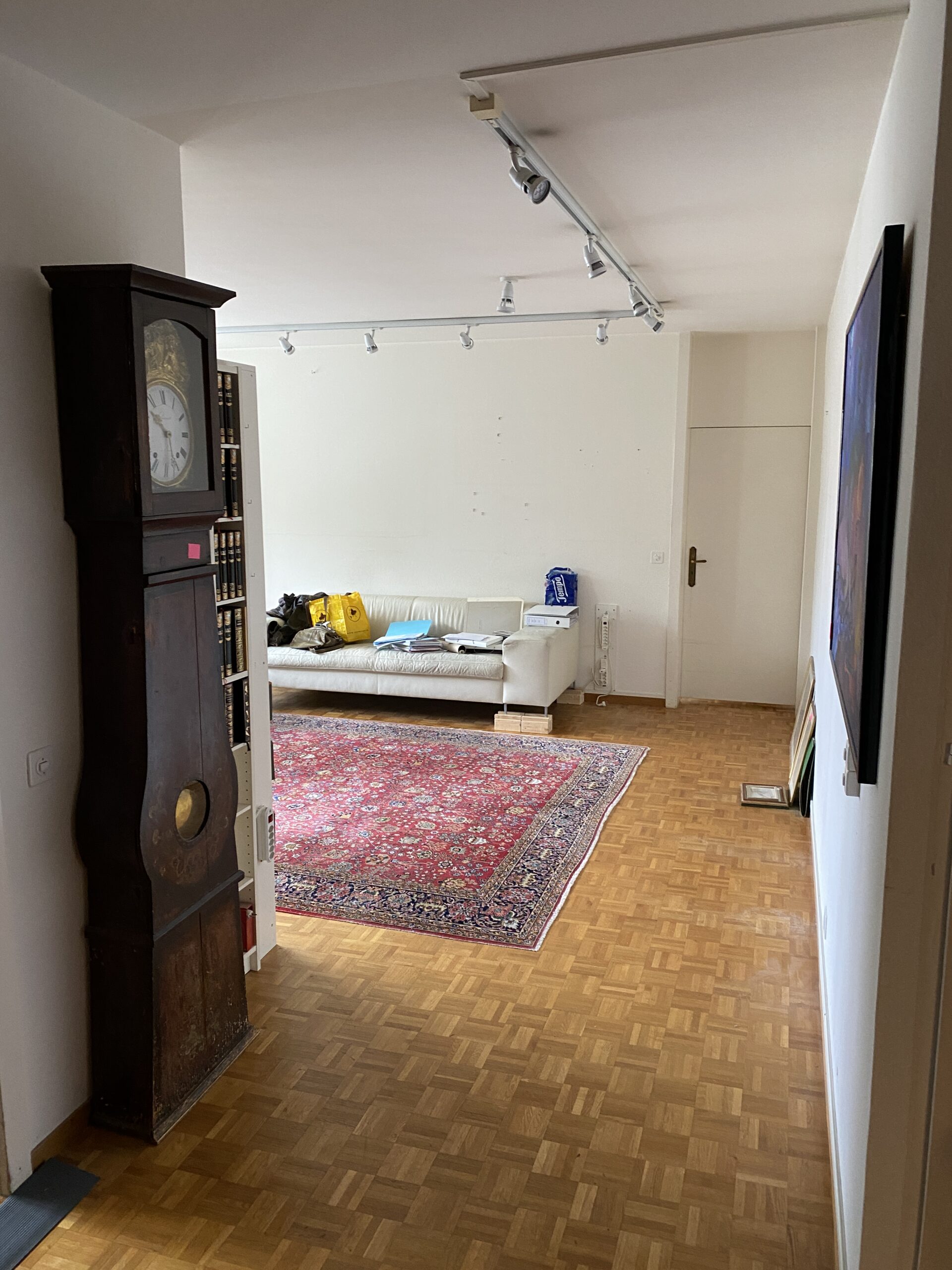 Partners & Suppliers
We partnered with brands to create a beautiful space here are some of the partnerships and links and details to the brands we worked with.
Stratum Bespoke:
Stratum exists to bring today's modern technology and design to the furniture market.
LINK – VISIT STRATUM
We were so happy to work with Brian for these amazing shelves that are part of the TV furniture. I was happy to have a floating TV to liberate space from the living room and also be able to put art and decorative pieces. The shelves add an art movement to the apartment, giving a both functional and beautiful piece.
You have a -20% on all the STRATUM website until October 31st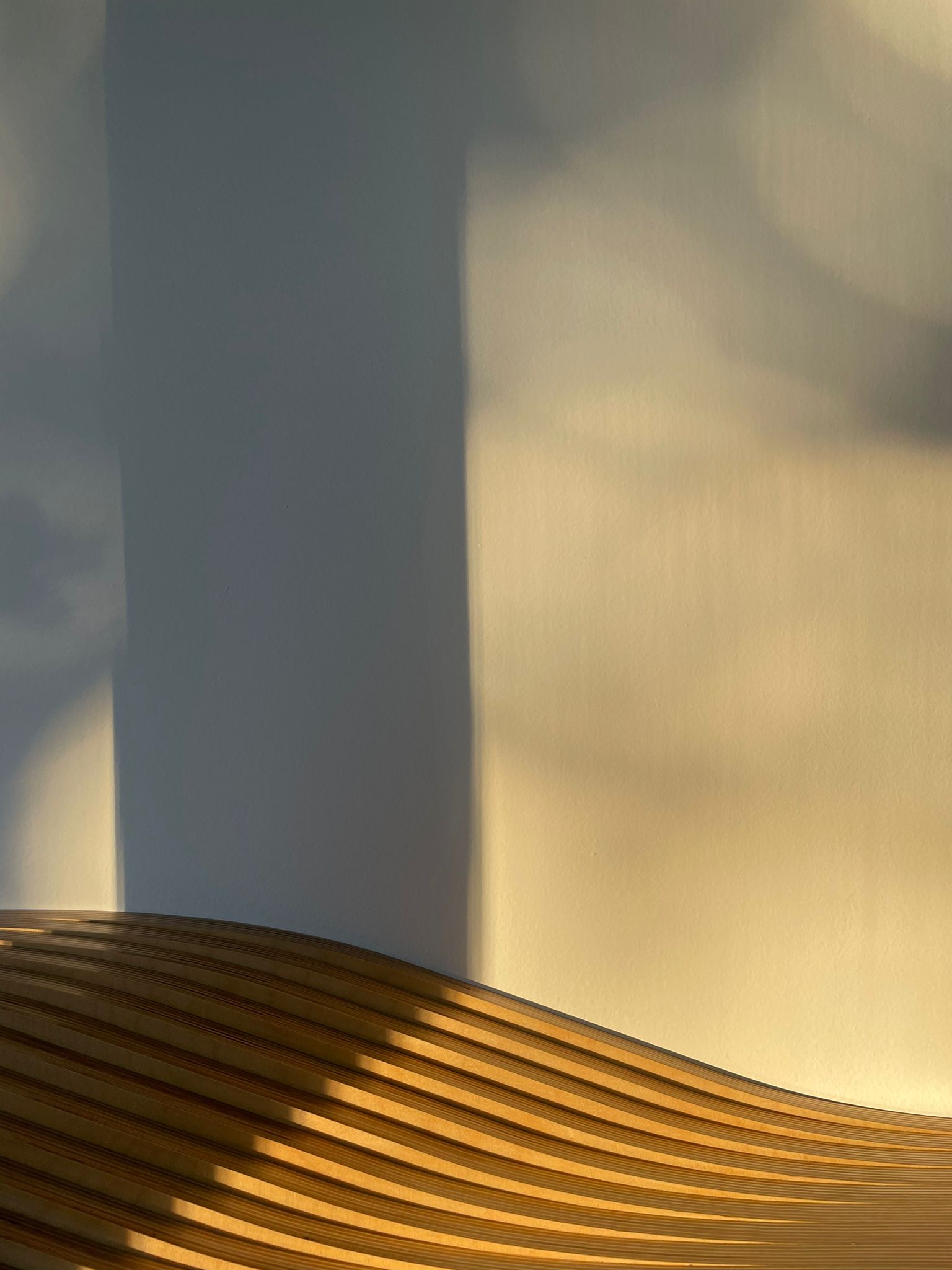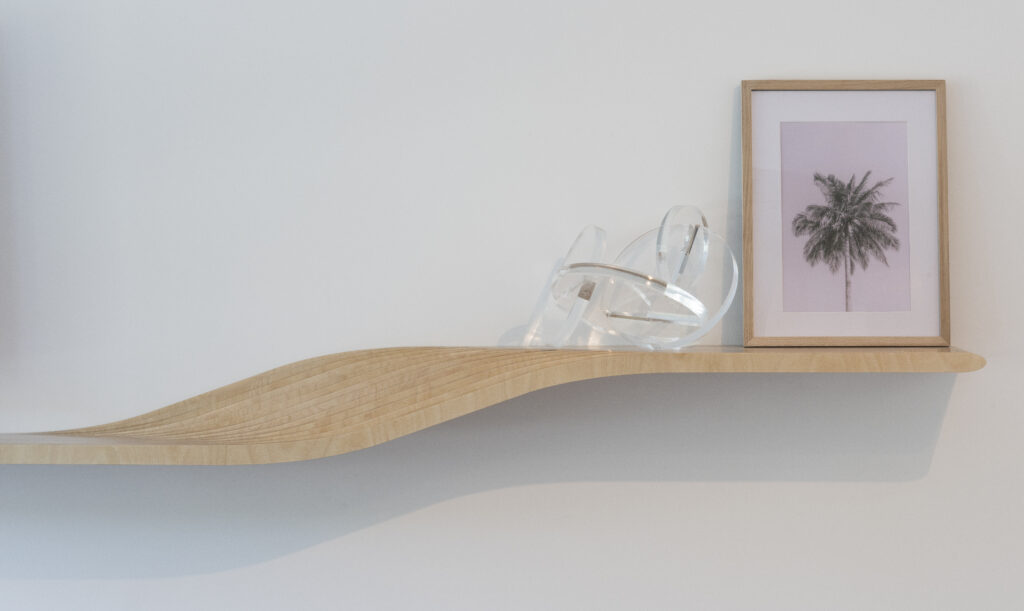 Hästens Beds
Hästens has always been driven by a passion for sleep and the benefits it brings to body and soul.
VISIT HÄSTENS BOUTIQUE IN GENEVA
We chose a Hästens Bed for our guests because we wanted THE BEST, we wanted them to have the best possible sleep so they could have a great stay in Geneva. The iconic bluecheck makes it both a decorative statement and is also a symbol of rest & luxury.
You will have -20% on all bed accessories until Nov 30th at the Hästens Boutique in Geneva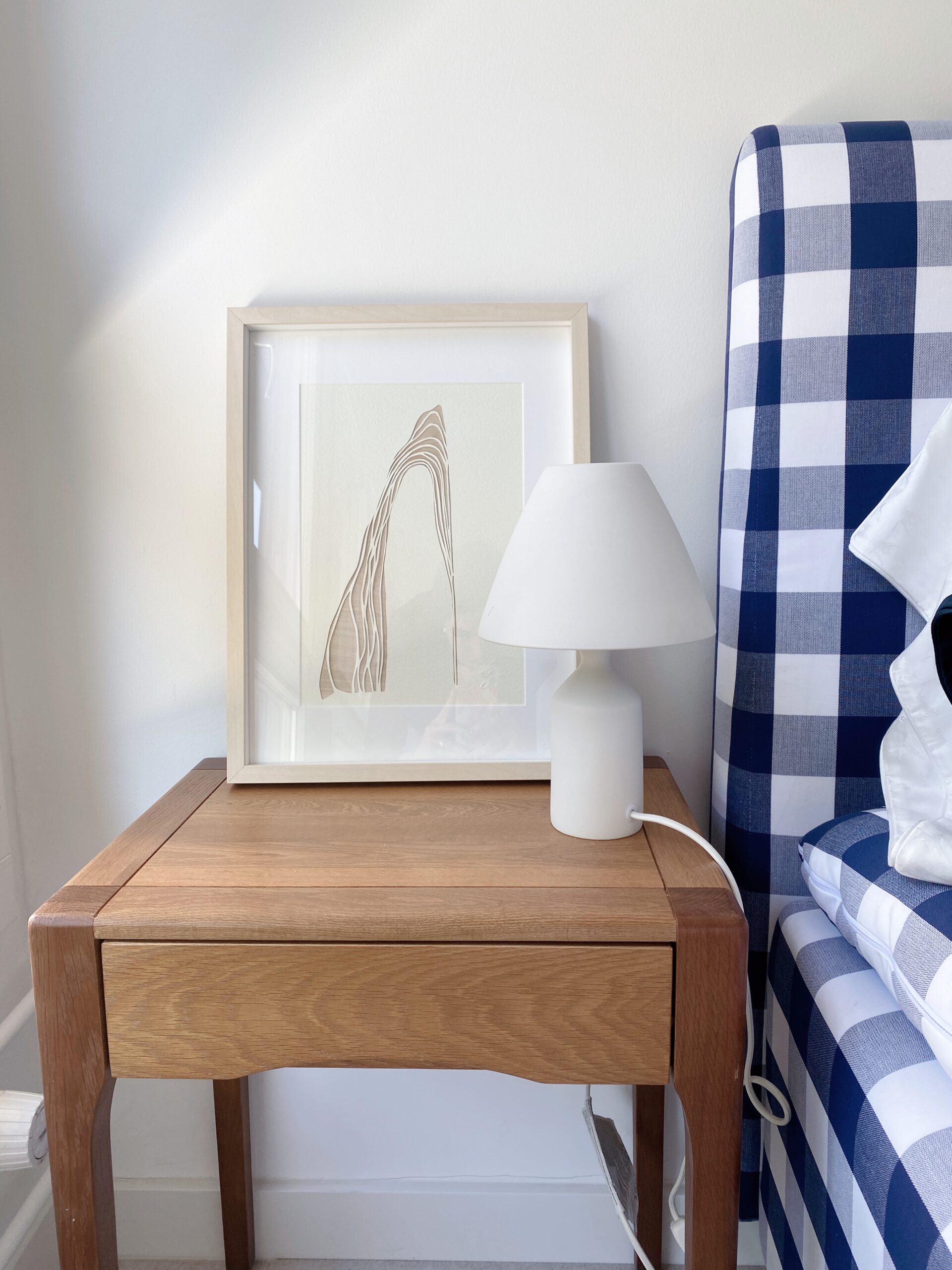 MICASA MPARC
We chose from MICASA MPARC two sofas, the dinning table, the coffee table & 2 bedside tables.
– Sofas – BROSCH 2 places
– Dinning Table – GIULIA
– Coffee Table – LANDIS
– Bedside Table – CARA
You have -20% discount on one item until October 31st at MICASA MPARC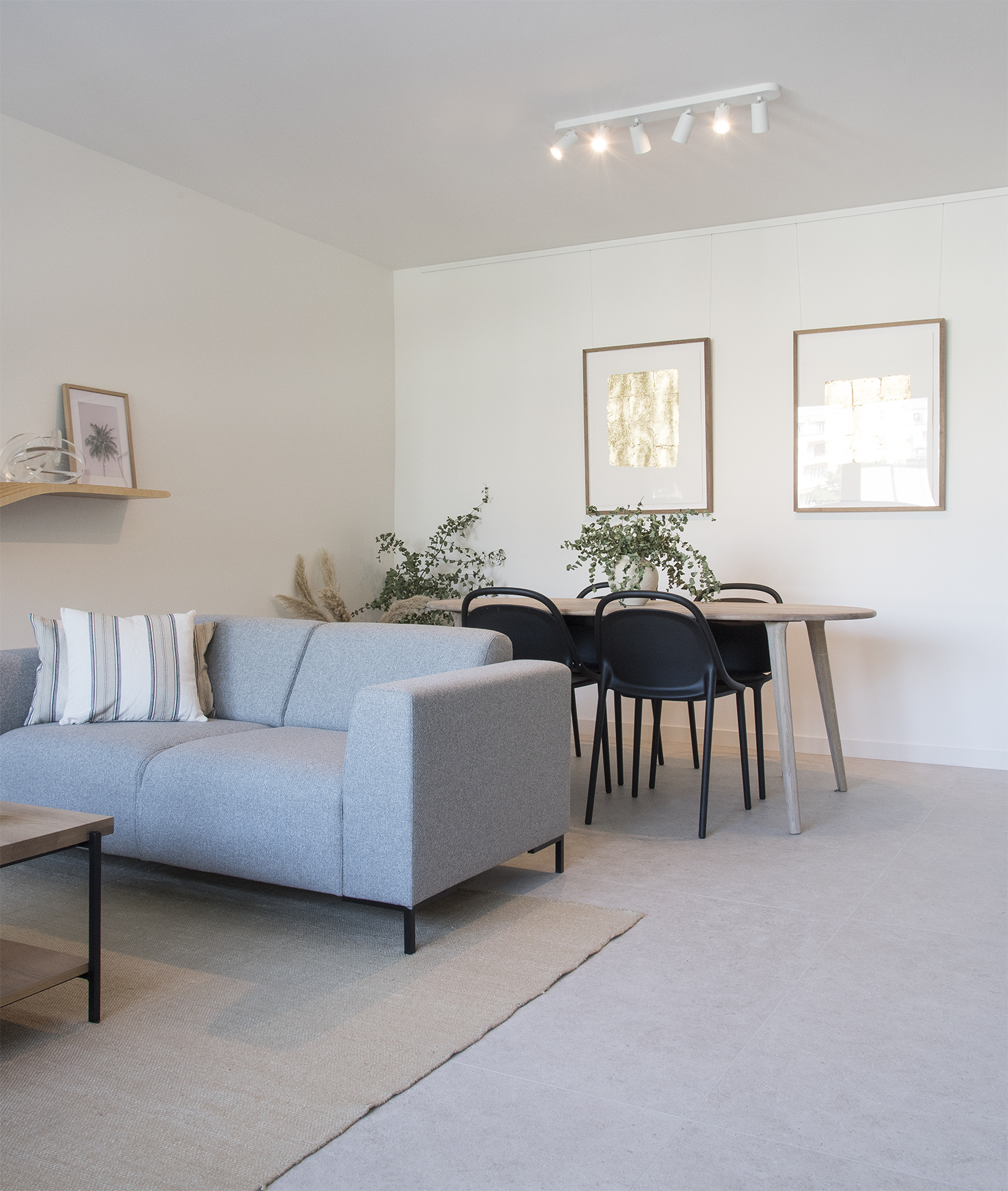 KOOK Cuisines
The center piece of the living room. This beautiful kitchen is the realisation of Kook Cuisines (Bd Helvétique 8, 1205 Genève) and Lucia that helped design this stylish and elegant open kitchen. Since we opened the kitchen to the living room we wanted it to almost not look like a kitchen.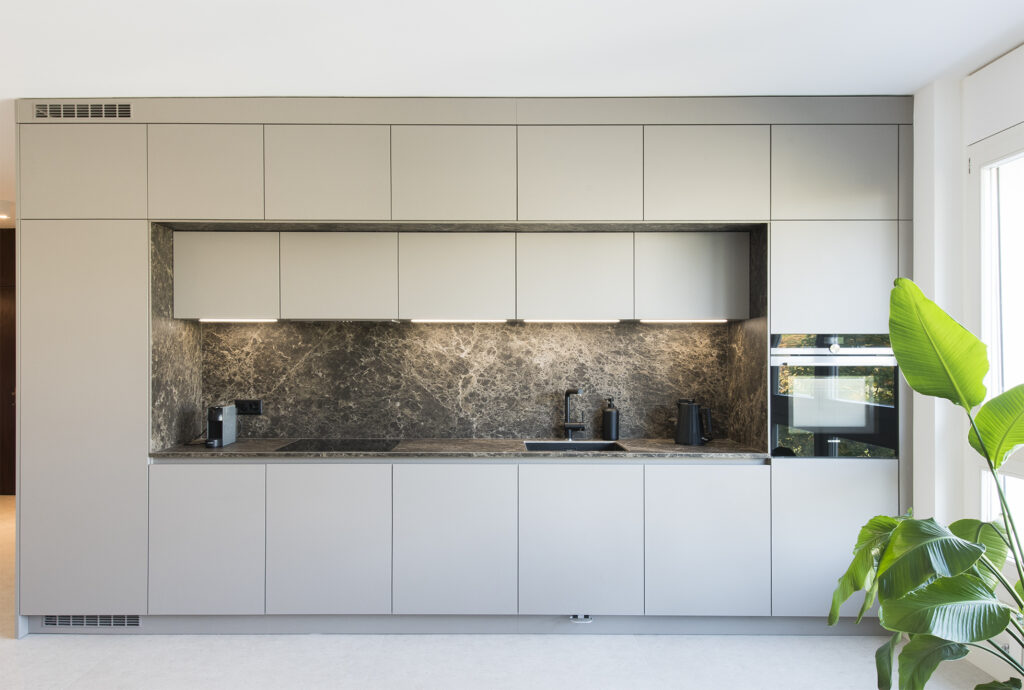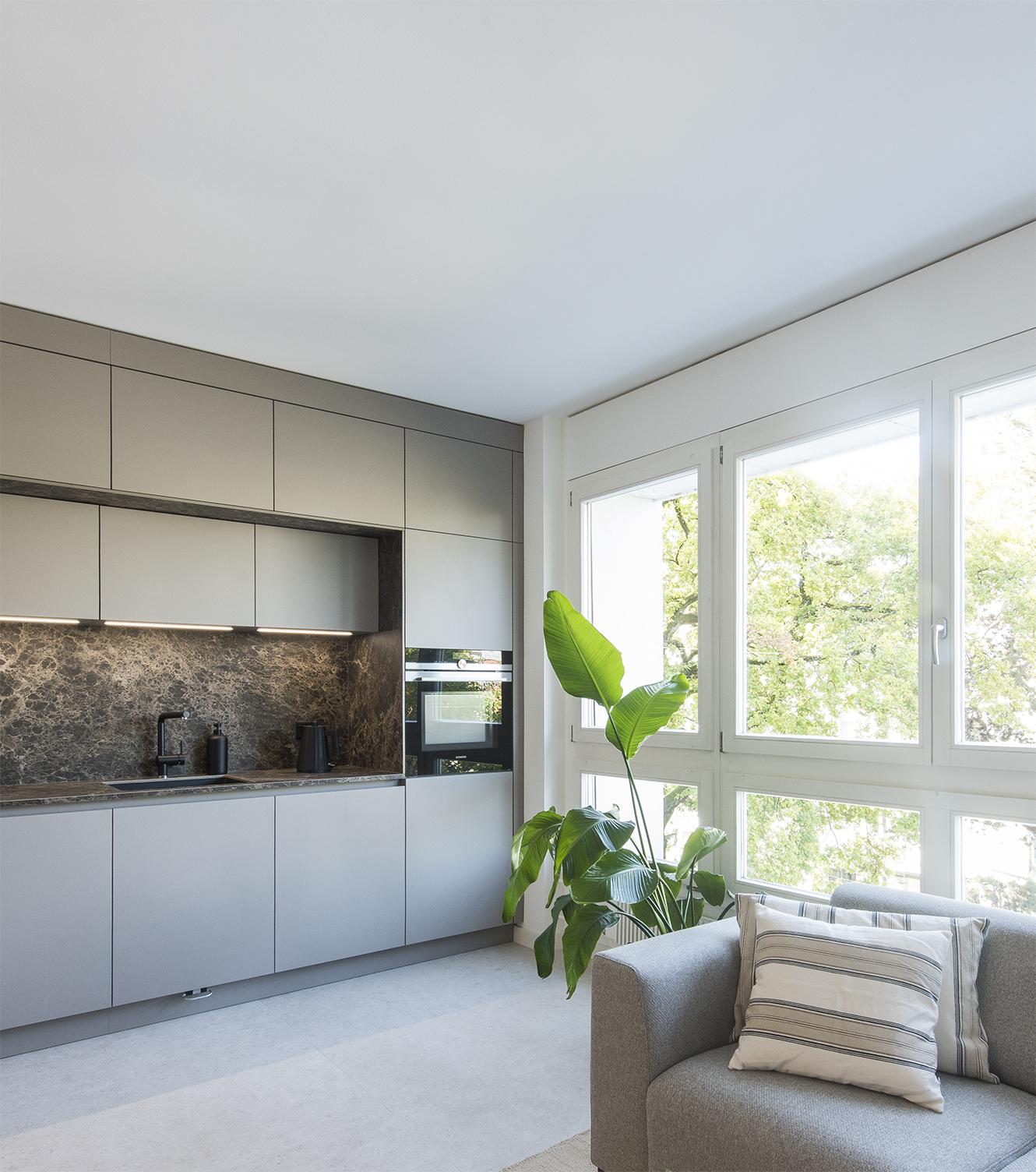 MABE ART
Marine from Mabe Art was great in helping us decorate the apartment and give the last touchs of art!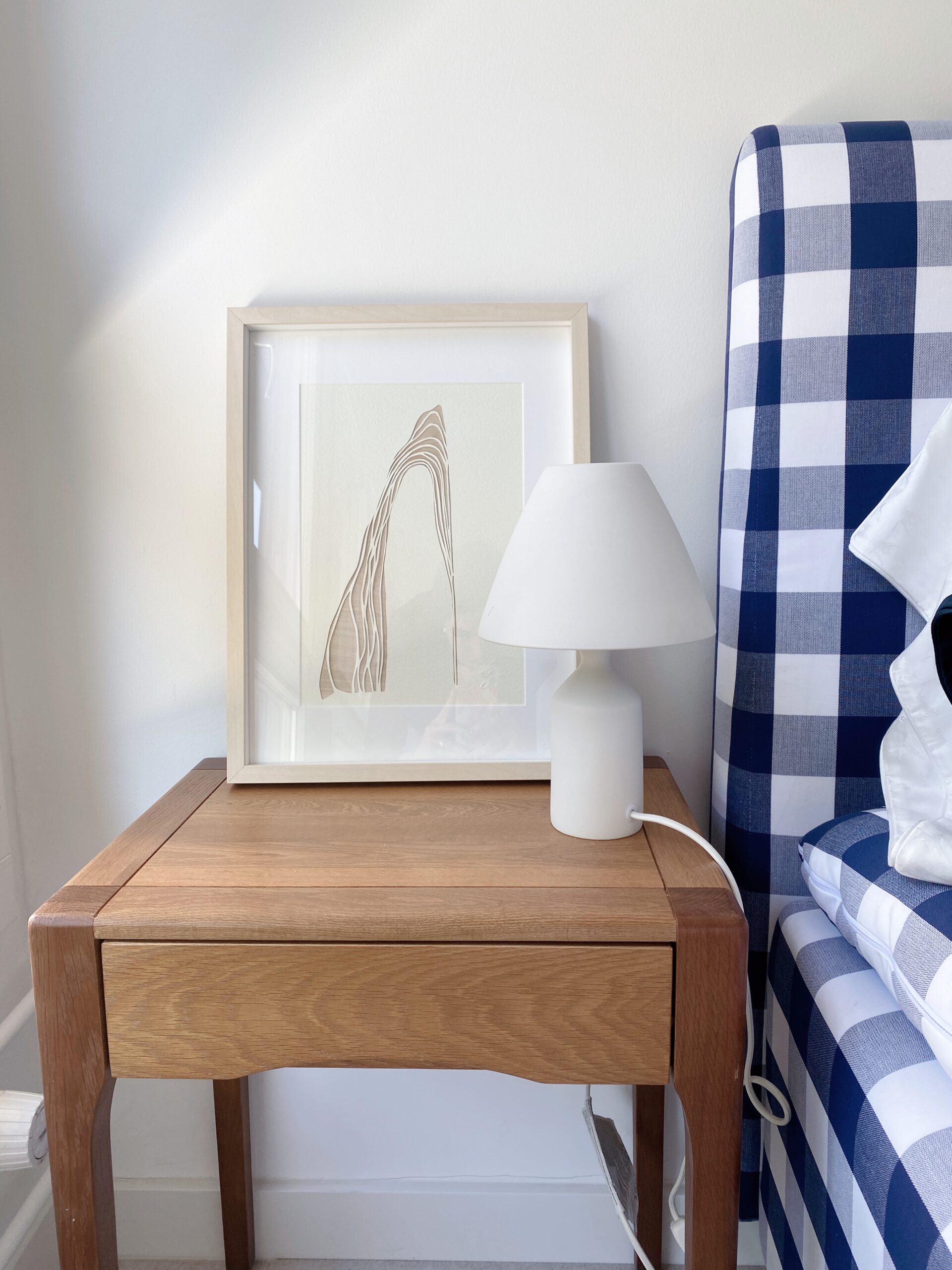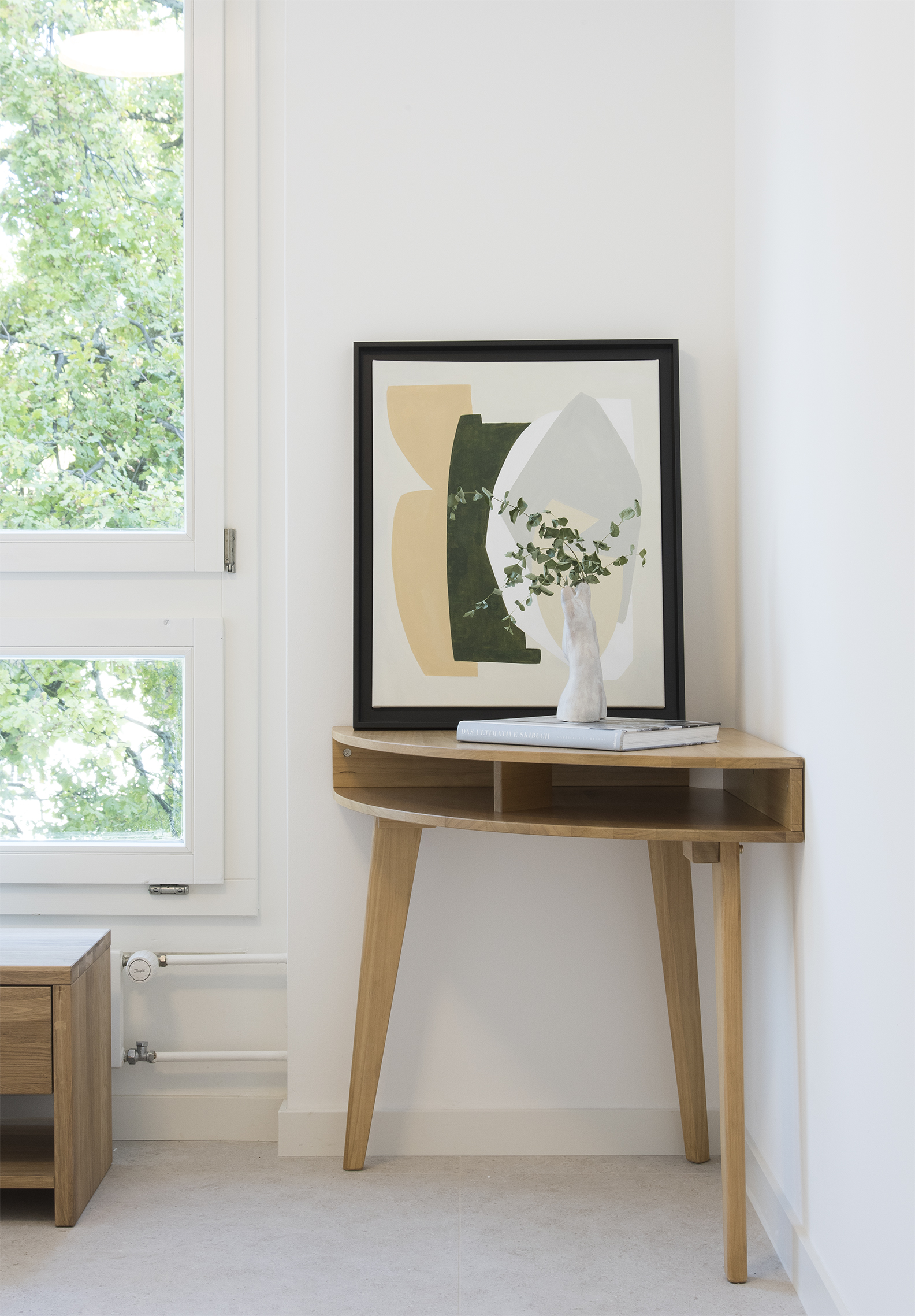 More details…
We are renting this place for minimum 1 month, this is because in Geneva there are a lot of regulations of AIRBNB type of rentals. We want this space to be a "home away from home" for our guests and tentants. We thought of all the details that could be from a nice mop (yes, it is beautiful LOL) to a lovely & modern kettle.
This is our 3rd renovation, and we are hooked. We love the process, the thrill, the work behind. Although we are not going to start another one soon, we are always scouting for possible projects.
I won't lie, it is not an easy task; of course the before and after photos seem like a dream. But it was A LOT of work BTS from both of us and the architect. Although I would say it is fun work, all the choices, the details, the decoration.
I hope you like a little more details on the apartment and that it will give you the inspiration to maybe start an adventure of your own!
Best,
D.
COPY RIGHT IMAGES BY HELENE MARIA PHOTOGRAPHY & LIVINGENEVA
© Copyright Livingeneva. Unless otherwise stated, all content, text and photos on this website are work of Livingeneva and may not be reproduced or copied in any form without authorization.