Dear readers!
I cannot believe it has been 1 year since we moved to our new apartment! It was a crazy adventure, specially since COVID-19 passed in between and changed a little bit our plans.
On Instagram I shared some before and after photos and got a lot of questions, engagement and thought it was a good idea to share a little more and also I hope to inspire you to maybe do the same.
Is it a good idea to buy in Geneva?
As most things… it depends. It depends if you are staying for a long-term, if you find a good price etc. A lot of people believe on the myth that buying is not worth it because you pay an additional tax. However, 1) if you find a property at a good price, 2) you are able to do renovations and 3) you borrow money to the bank. It is totally worth it, because you can deduct all the expenses related to the renovation & also the interest you pay on the loan; and you are spending on you every month instead of a landowner.
« Regarding taxes, there are a lot of ways to optimise when you buy a property. »
What are the prices or buying and renovation?
As most things… it depends LOL. No, but I would say that a good average is 10K – 15K CHF per square meter and 1,500 – 3,000 CHF for renovation. Depends on location, condition of the property and need from the sellers. Also the renovations depend on the finishes and materials you choose (the sky is the limit).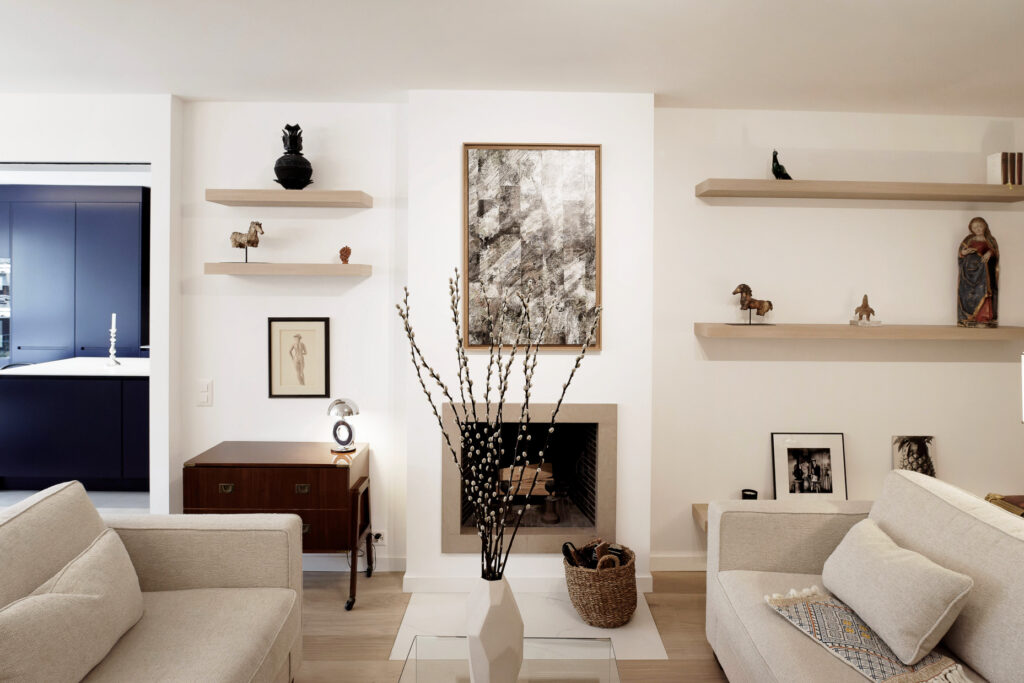 How long did it take to renovate?
It took us 9 months from the sale to the moving into the apartment. Taking into consideration we lost like 2 months due to COVID. So, it is actually not that long in terms of renovation. You need to take into account that for any renovation in Geneva you need to ask for a permit to the authorities and this can take 3-6 weeks to get approved.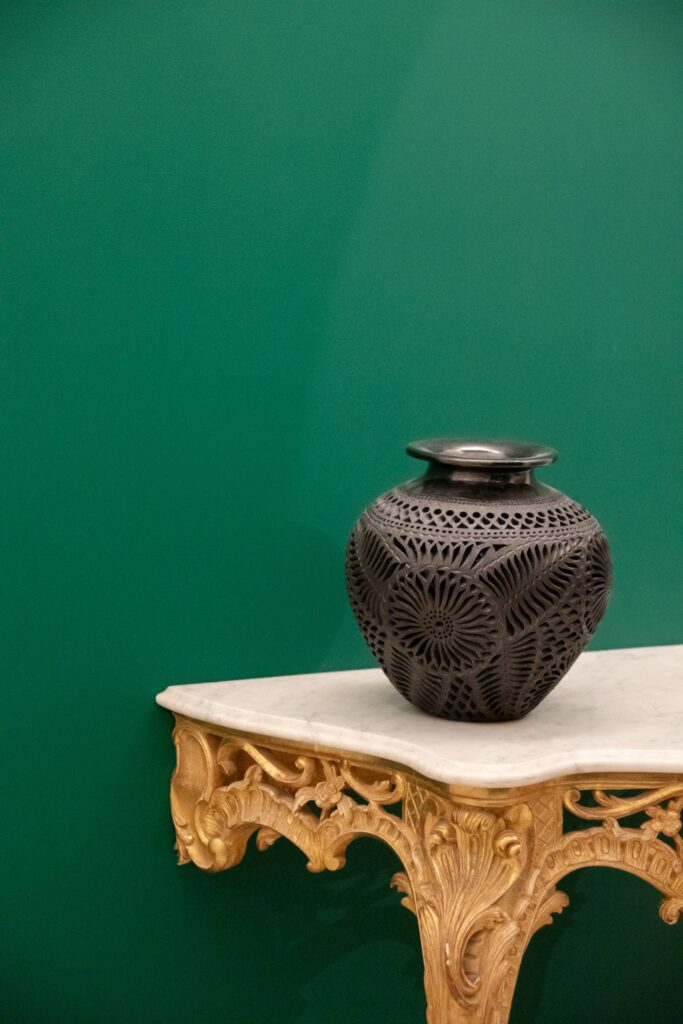 Who did the renovation, do you need an architect?
We worked with Stephanie Kasel Interiors for everything. She managed from the design to the execution, all the small details and invoices. I would 100% recommend her for any work, she is super profesional and has excellent ideas. We changed a lot of things in our apartment, including the kitchen place, created 2 additional bathrooms and more.
Working with an architect also helped us with all the paperwork for the authorities and managing the suppliers and contractors on a daily basis.
Before Pictures?
Who does not love a juicy before and after!!!! I leave you some below:
Everything that we did (explained by the architect)
Stephanie Kasel Interiors was entrusted with this complete residential renovation to welcome adorable young parents with their new-born baby (that is us!!!)
​The clients not only wanted us to update the apartment in its whole, but also to create 1 additional bedroom and 2 additional bathrooms to meet their needs.
A large walk-in closet has been created for the owner, who adores fashion.

This new room takes place in a previously dark space that housed an office area before the acquisition by the new owners.
The plan has been completely revised. We moved the kitchen into the old library, creating a master suite instead of the old kitchen and its adjoining laundry room. The apartment's only bathroom has been enlarged and divided in two, to accommodate an en-suite bathroom for the baby's room and, an en-suite shower room for the guest room.
Of course, following this major space transformation, the materiality has been improved, old floors replaced, walls smoothed and the whole apartment harmonized.
The choice of the wooden floor, a light oak, directed the decorative scheme towards a sober realization with, nevertheless, some touches of colour, especially in the navy blue kitchen,
and in the entry, where a bright emerald green was proposed by our team! (Favorite!!! I love the green color, she knows me well 😉 )
​In the living room, stands a family tapestry of the 18th century that the owner wanted us to future.
We suggested to create a light oak frame and wall for it, in the same shade as the parquet. Behind this tapestry, the walk-in closet is hidden and is accessible by a discreet flush door.
All the cabinetry and fittings were designed by our studio and made to measure by our partner craftsmen, whom we thank very much.
More details…
It took us at least 2 years to find the "perfect" place. I mean "" because you can see how it was before. This was not our first renovation, we already did 3 small studios in the old town in 2018. This gave us the confidence to start again with a HUGE renovation.
I won't lie, it is not an easy task; of course the before and after photos seem like a dream. But it was A LOT of work BTS from both of us and the architect. Although I would say it is fun work, all the choices, the details, the decoration.
I hope you like a little more details on the apartment and that it will give you the inspiration to maybe start an adventure of your own!
Best,
D.