Hello, dears!
Welcome back to the blog! Today I want to take you Zürich and more specifically to the brand new Eden Au Lac from the group La Resèrve ; a 5 star hotel located by the lake in Zürich.
This recently re-opened hotel is a true jewel for interior lovers! Unique and elegant, after several months of an ambitious undertaking nurtured by the creativity of Philippe Starck and La Réserve's vision of excellence. Every space is carefully thought of, with creativity and elegance.
The 40 rooms & suites, the restaurants, the bar & the lobby area are made to create unique experiences, not to mention the breathtaking views of Zürich & the lake.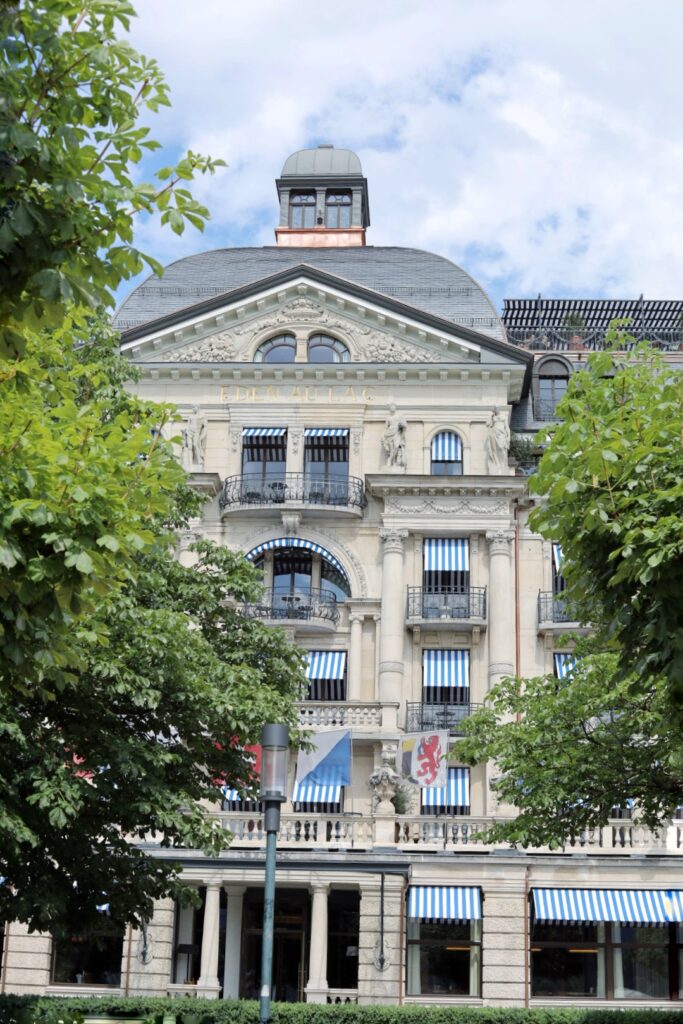 The hotel is part of MICHEL REYBIER Hospitality as well as La Rèserve group, and you can really feel the excellence in service as soon as you walk in. When arriving by car the reception are is right on the left, you then continue into a bricked hallway to go to the main lobby area. There is a bar to the right & the Eden Kitchen to the left.
The day we arrived there was a trendy girl DJ playing her music at the entrance. The clear see-though elevators in the middle take you to the rooms, suites & the rooftop restaurant & bar La Muña.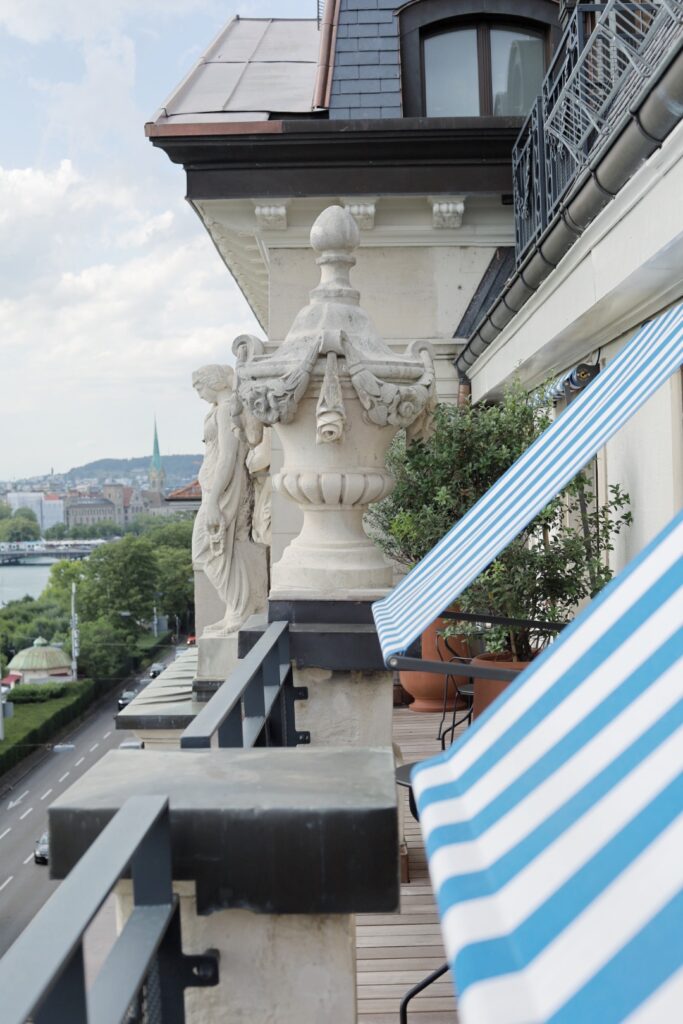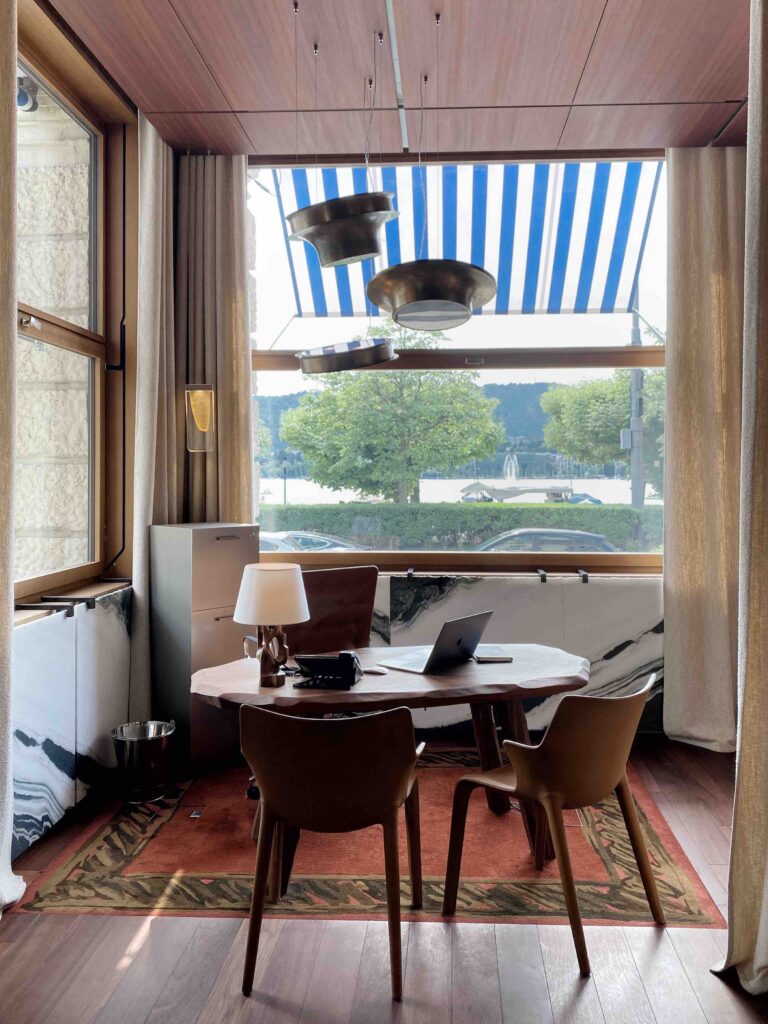 All the rooms have a modern design with everything you need. You can really feel that the rooms have been well thought out, there is a lot of room for storage, and all the elements are practical and comfortable. Anywhere you look you can see design, wether it is the lamps, the curtains or the switch for the light.
The bathroom in our room was behind the bed, with a big raw piece of marble and a huge mirror with indoor light. On the right you have the toilet and on the left the shower.
We were lucky to stay in a room with a lake view, so when you enter you have the Zürich lake waving to you, it is magical.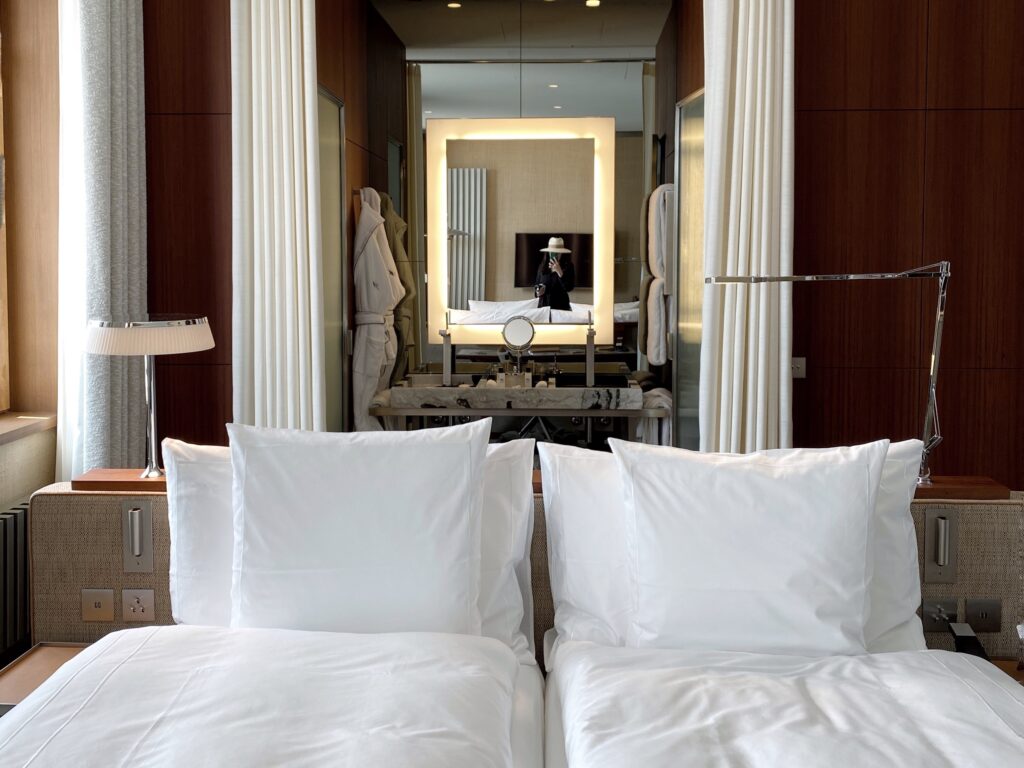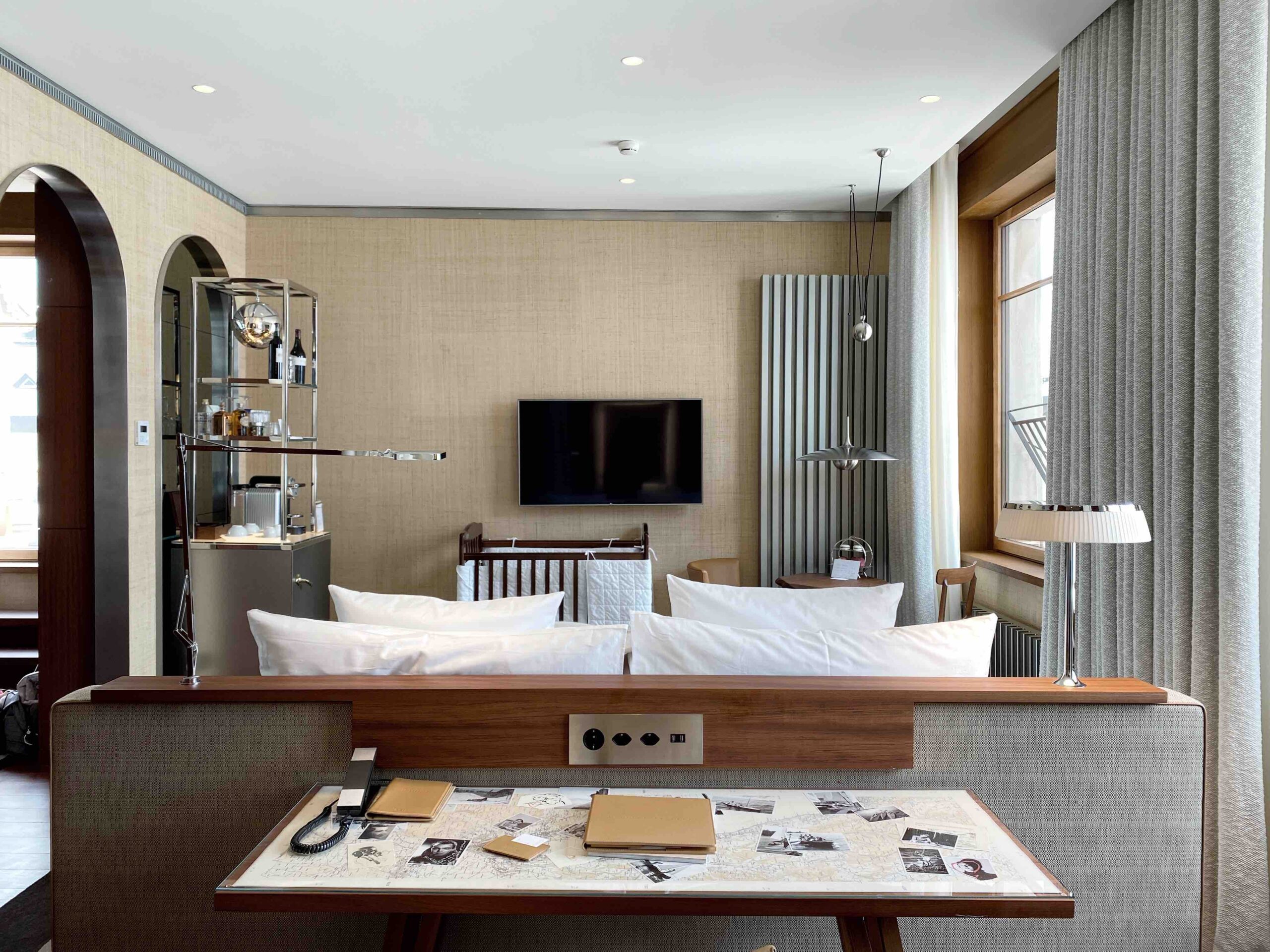 Breakfast for me is one of the most important things in a hotel and even in a day in general. I love when hotels have a wide variety of items to offer for breakfast!
At La Rèserve Eden Au Lac, there are a lot of delicious things! I loved my matcha latte to start the day, avocado toast & eggs to the menu. You have an open kitchen where the cooks can prepare anything for you. It is delicious!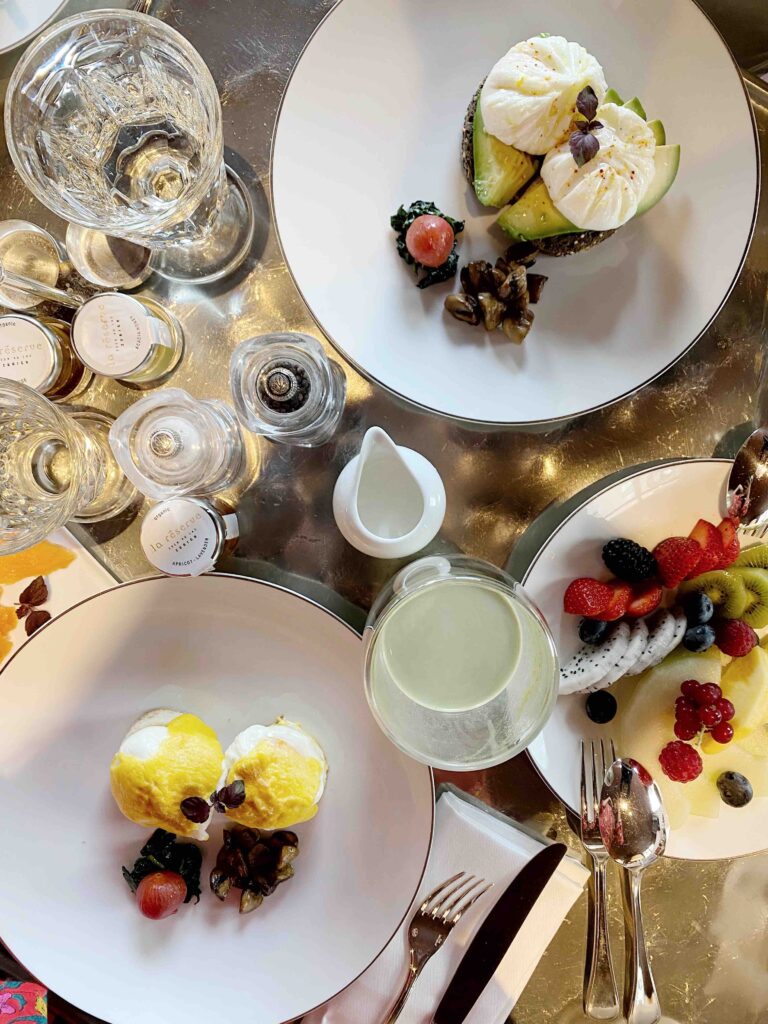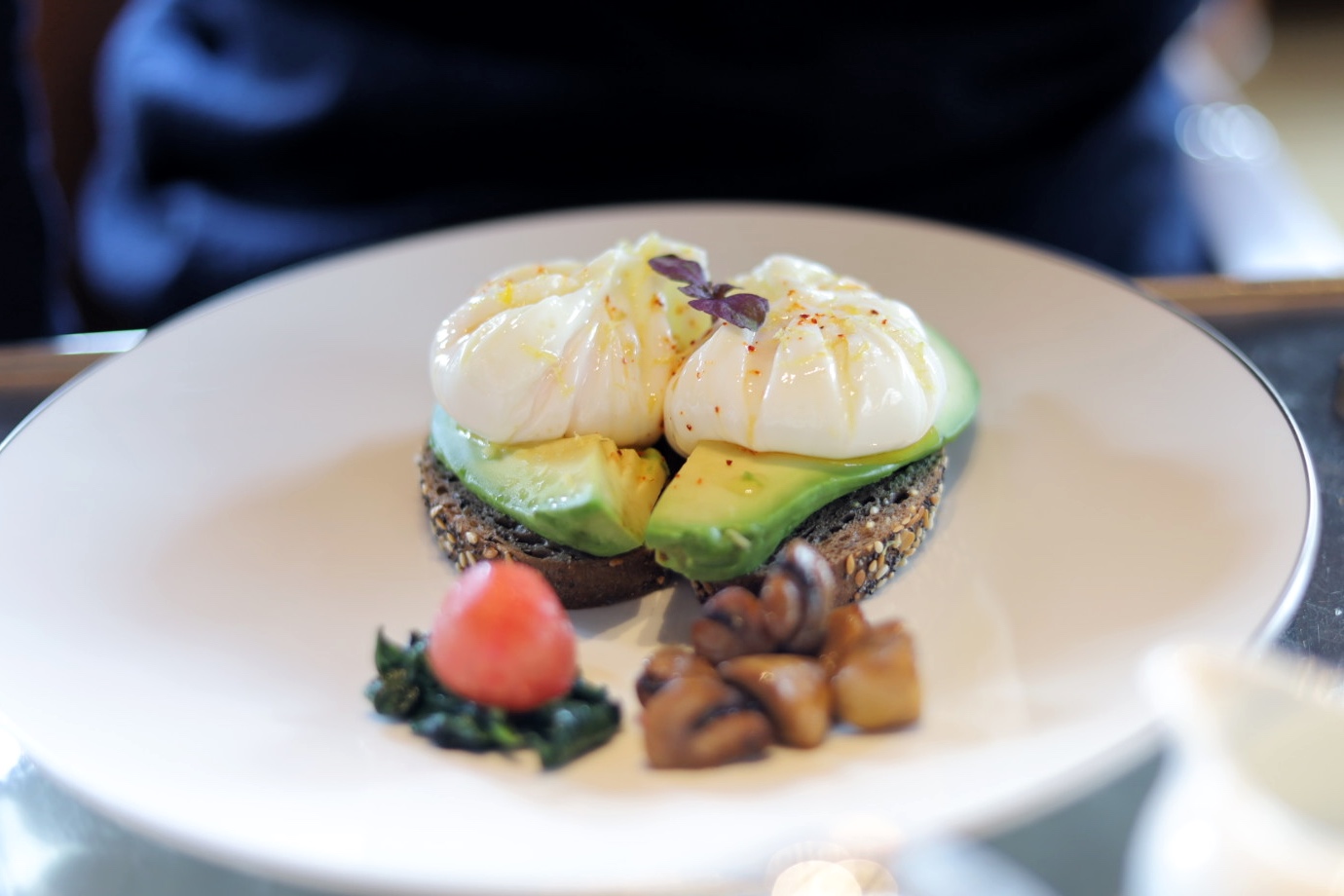 Restaurants

.
We had dinner at the main restaurant Eden Kitchen & Bar and we had a delicious meal! It was so so good! I leave you the photos so you can enjoy!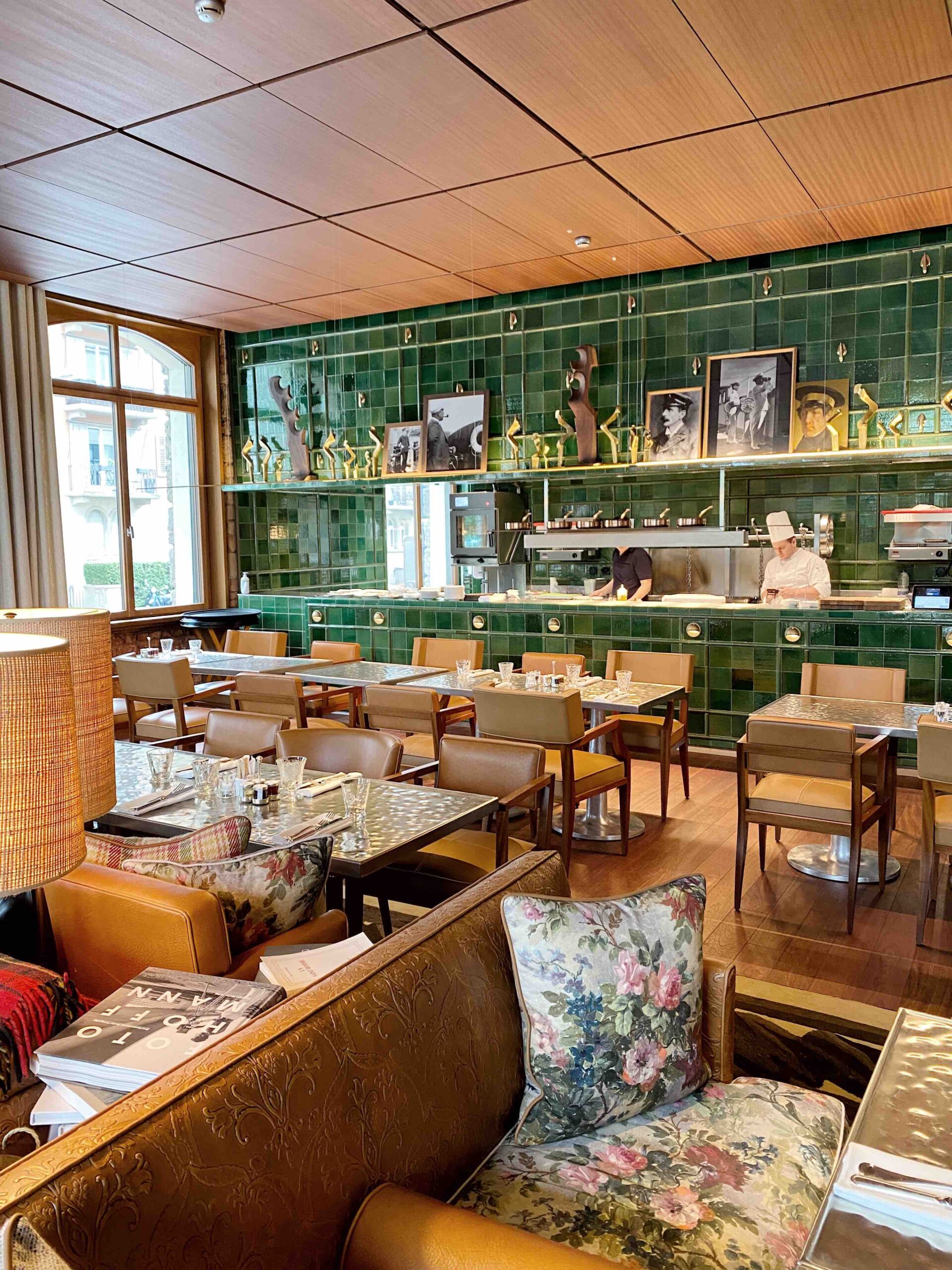 Later in the year we went back to La Muña, their rooftop restaurant and it was amazing. The view is simply amazing and their fusion food is to die for.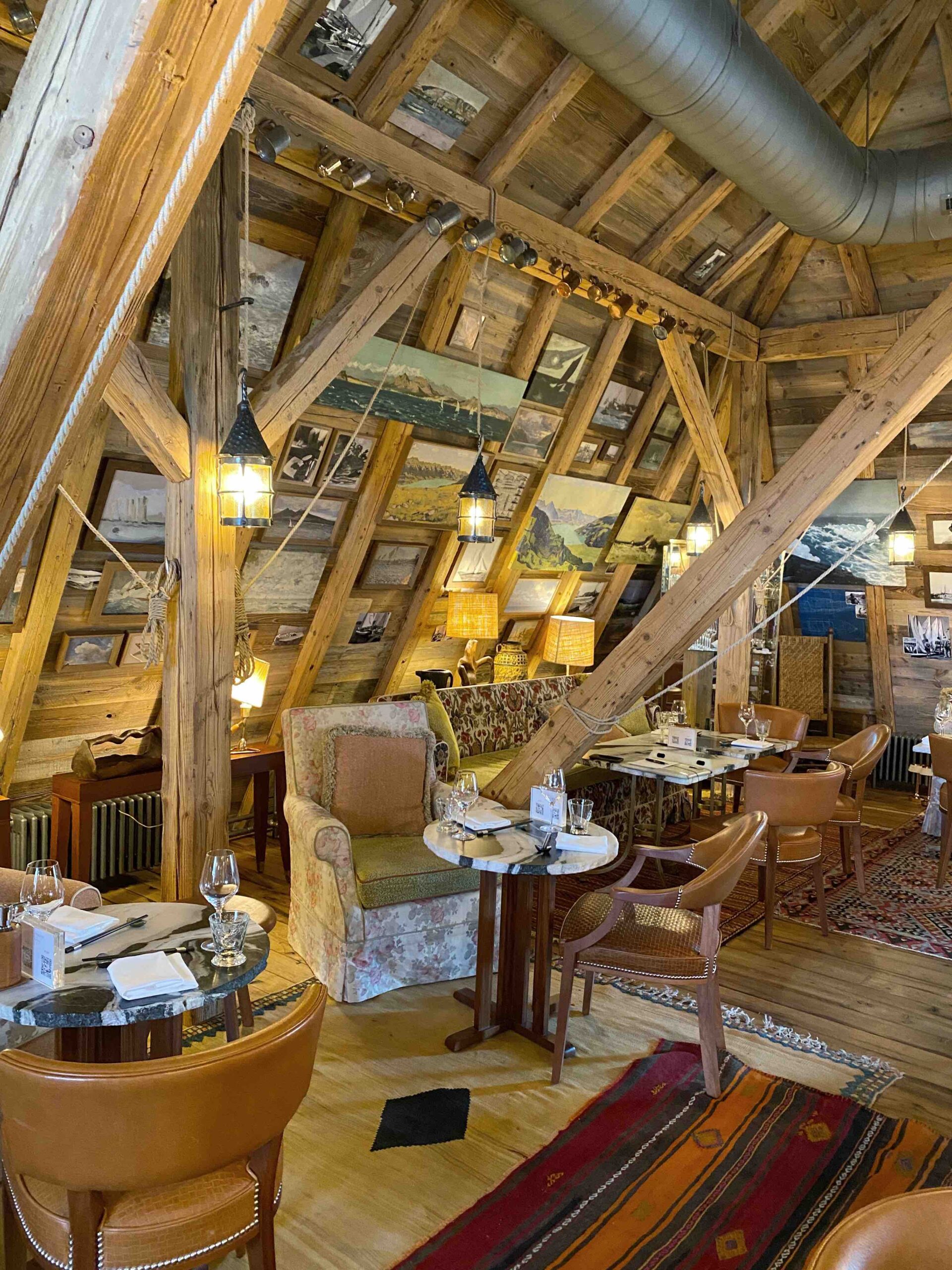 About Zürich

.
Zürich is a great city to visit from Geneva, it has different vibe & urban feel than Geneva. We actually created an e-guide to visit this beautiful city from a Geneva local perspective.
We created this e-guide to facilitate a trip to Zürich! To make sure the must see places are not missed, and that you can choose accommodation according to your budget. Many options are there!
"In my opinion, Zurich is one of Switzerland's most exciting cities. It exudes the energy of a major capital. The people of Zurich are keen travelers and well acquainted with the very best the world has to offer, whether in terms of haute cuisine, art or culture. With Philippe Starck, we have imagined a vibrant place reflecting this extremely stimulating open-minded attitude."

Michel Reybier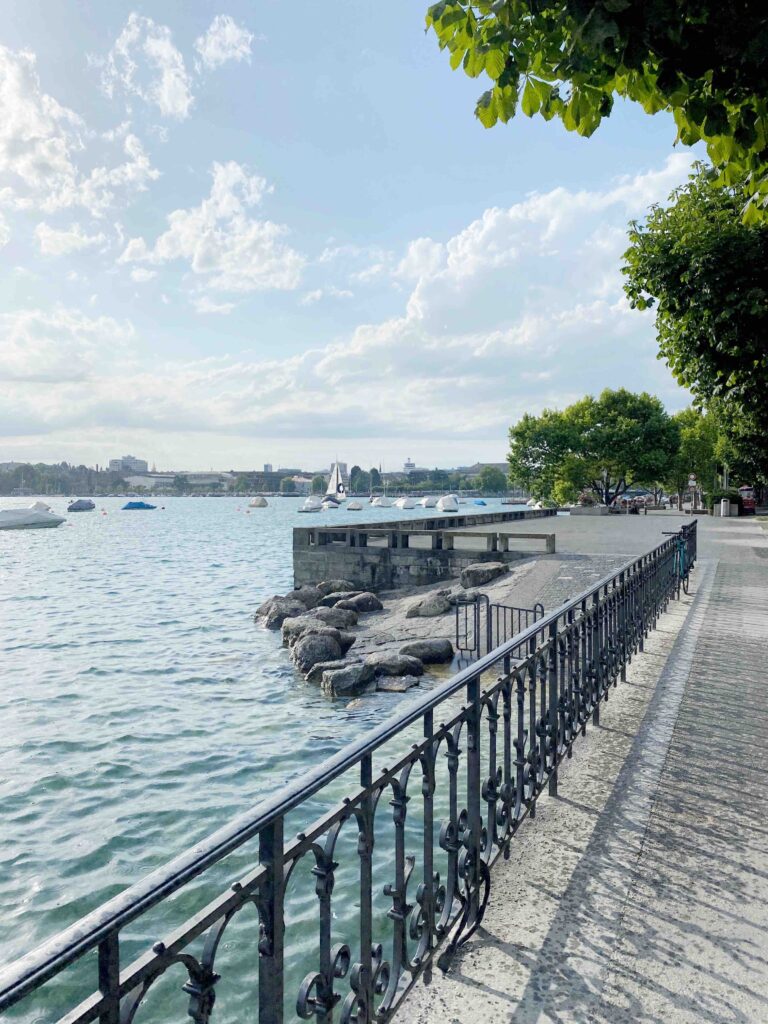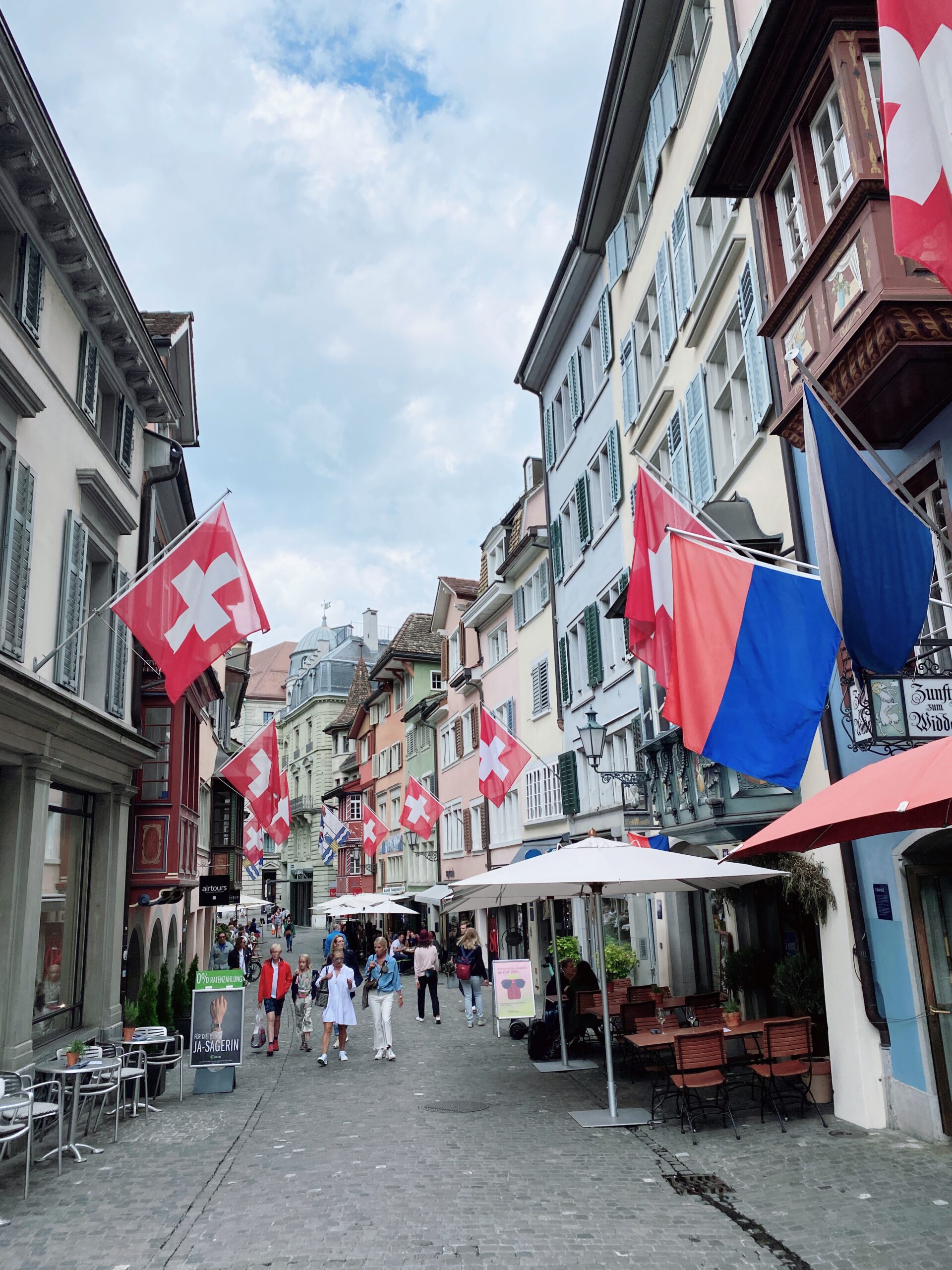 La Rèserve Eden au Lac in 6 Points
Category: 5 Star Hotel.
Rooms: For the rooms, they have 8 different categories, we stayed in a Lake View Room
Venues: Eden Kitchen & Bar & La Muña
Atmosphere: An An imaginary yacht club created by Starck
Price: Prices fluctuate depending on the season and events at the station, please consult on website.
LivinGeneva's Tips: If you can, request a room with a view, it is totally worth it!
Useful Information:
Website: https://www.lareserve-zurich.com/
Instagram: @lareserve_edenaulac_zurich
Address: Utoquai 45, CH-8008 Zürich
Time from Geneva: 3hrs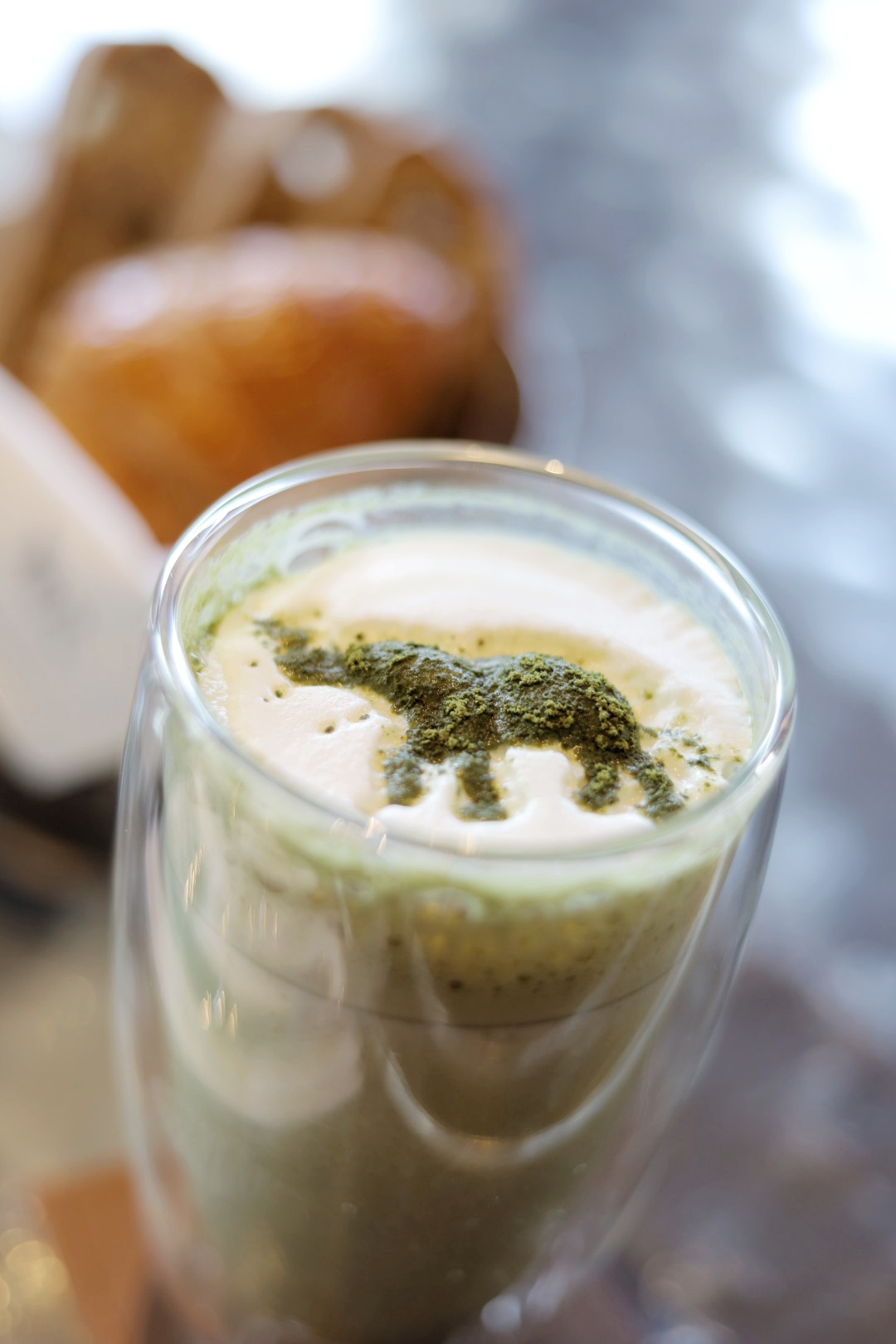 © Copyright Livingeneva. Unless otherwise stated, all content, text and photos on this website are work of Livingeneva and may not be reproduced or copied in any form without authorization.