A freshly opened place in Geneva that makes me feel like I am in the streets of Bangkok: spicy food, neon lights, a Tuc-Tuc, friendly and smiley faces, food that comes out from the counter & Singha beer of course!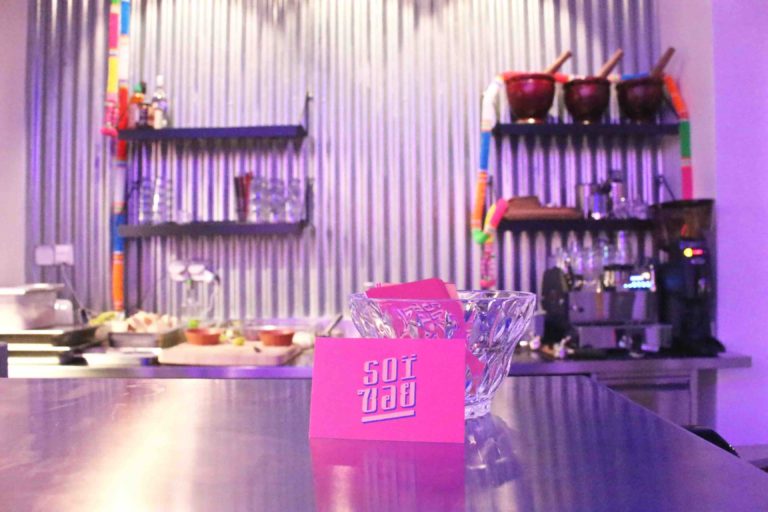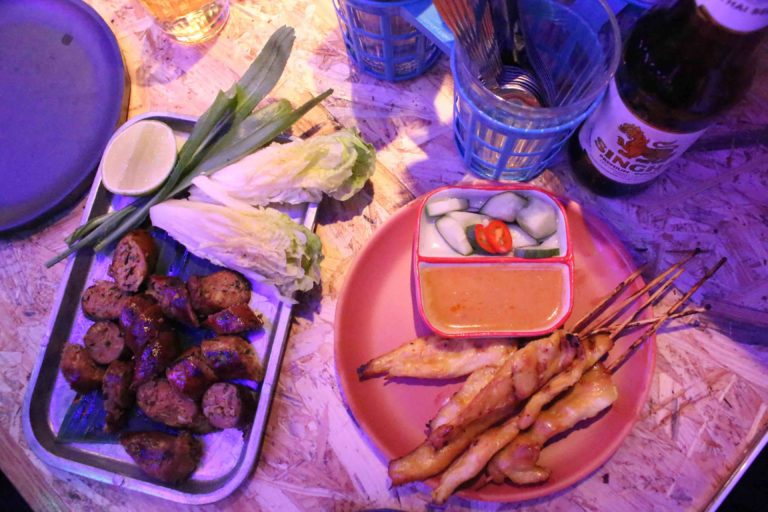 Sandrine & Yuttakan met back in Thailand. In the evenings they would savour street food and dream about bringing these dishes and Thai food culture to Switzerland. Now the dream came true and they opened their first restaurant in Geneva!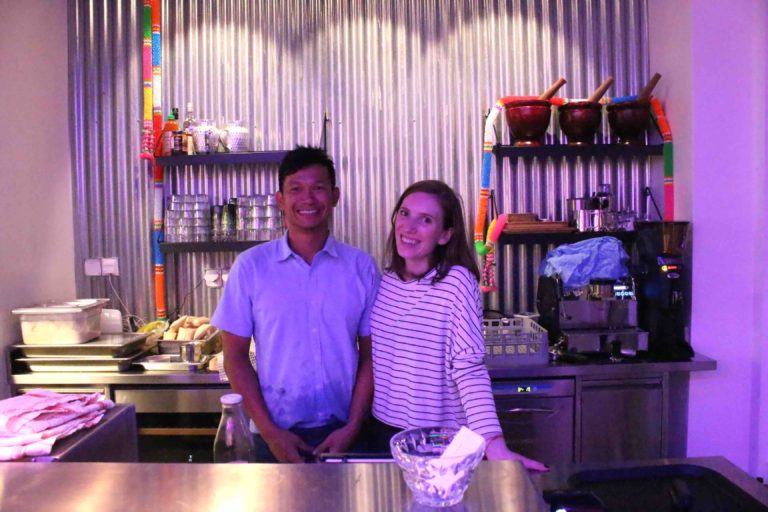 Soï means "the street", straight to the point and without misunderstanding; you know exactly what to expect: dishes to share, a bubbling atmosphere, people that seem to come here every night (even if it was the second day it was open :O!! ) , waiters bringing you the dishes and fresh beers. Colourful, modern and laid-back.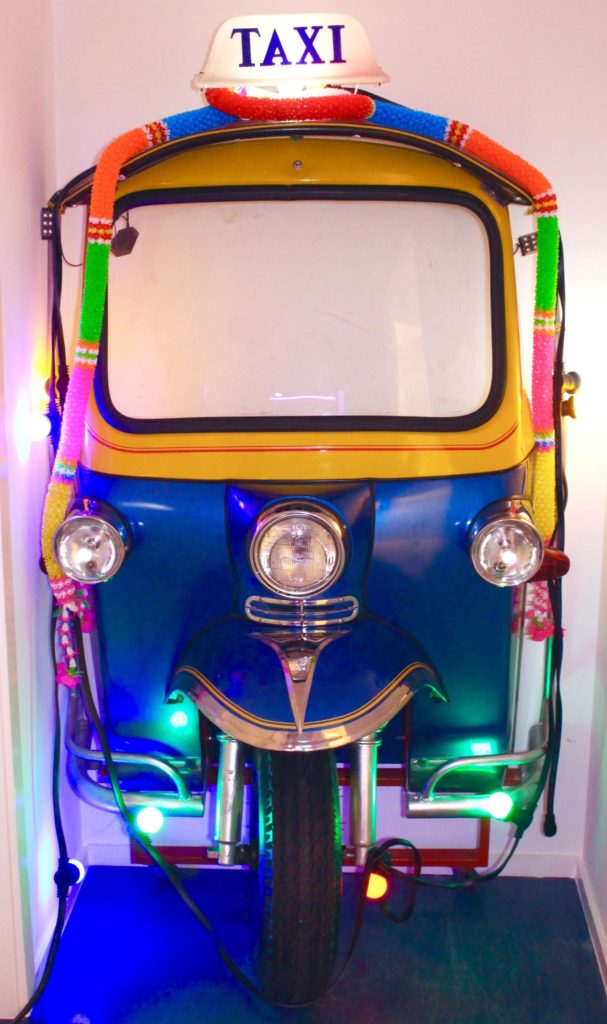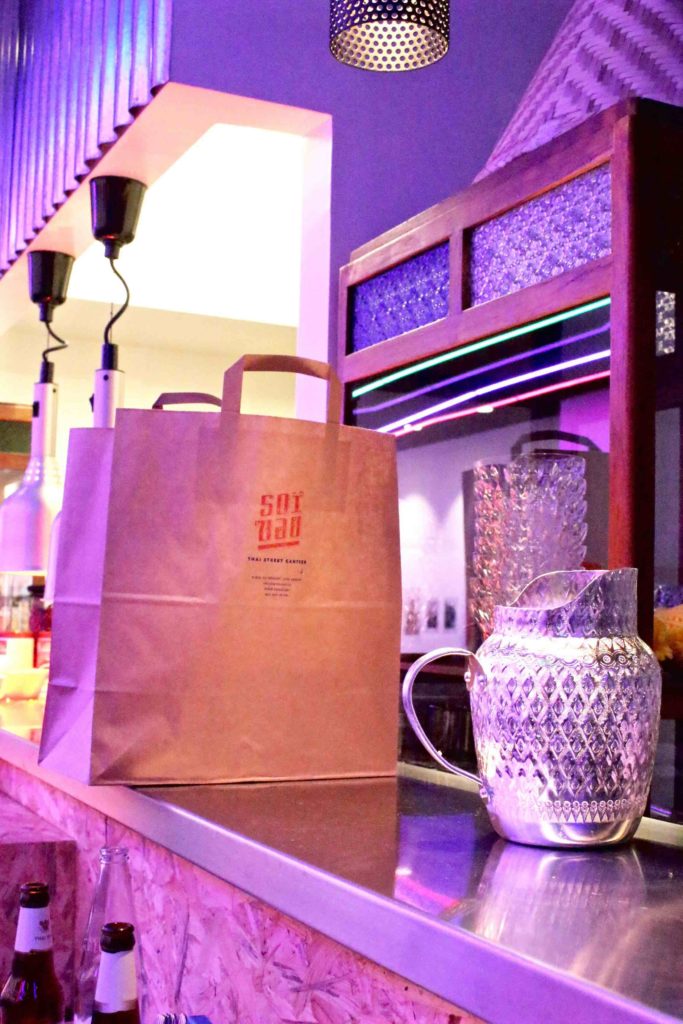 We were sitting in the counter, which is actually great! Because you can see all the action!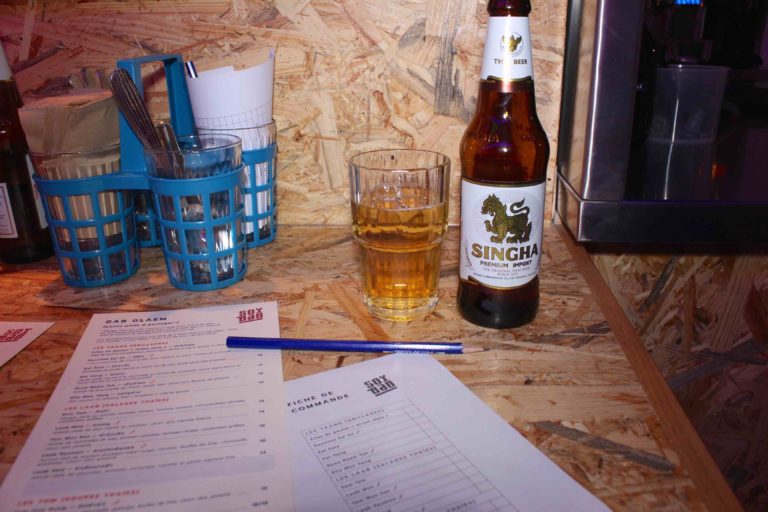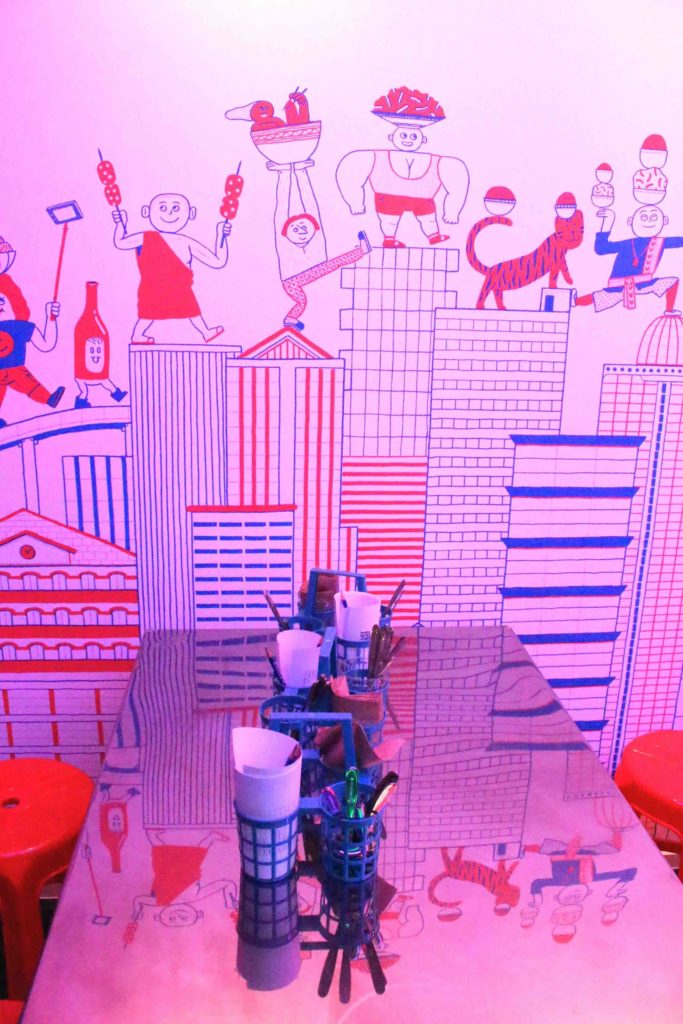 Restaurant

in 6 points:
Food: Thai street food. SPICY, comforting & sharable! (Do not expect to see curry there, it is more like grilled food, homemade sausage, Thai salads, soups..) Beware of the spices, they are amazing! I am used to it because of Mexico… but they are strong.
Concept: You order many dishes to share, they come as soon as they are ready. Nothing like – Starter-Main Course etc… this is as it comes. The dishes are all homemade and delicious.

Atmosphere:

Street food, laid back, casual, neons… you feel like in the streets, but clean 🙂
Prices: Dishes from 12 -17 and then the desserts 8 – 12 CHF
Location: Pâquis – Rue du Prieure 6
LivinGeneva tips: They have take-away! And leave a little room for MANGO STICKY RICE …. it is AWESOME!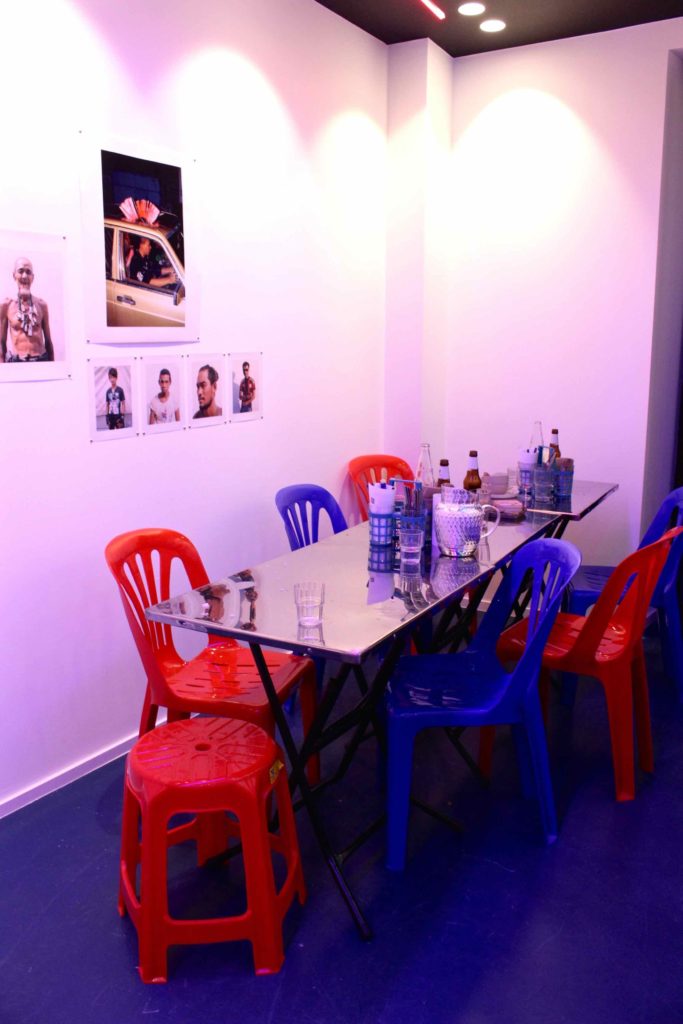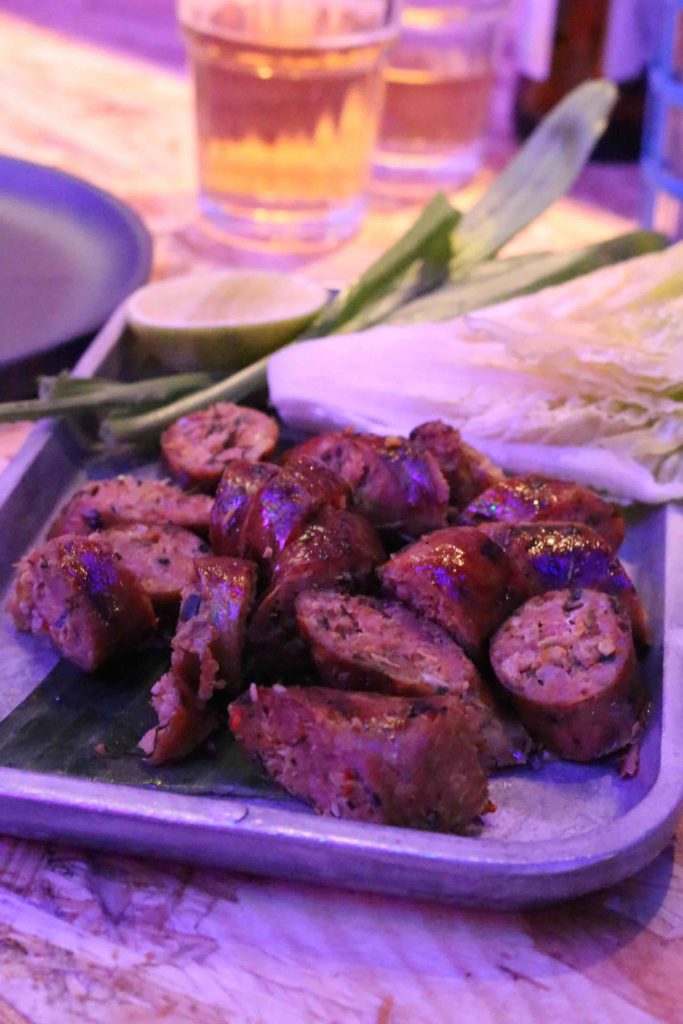 Home made sausage, probably my favorite dish! Spicy and well cooked, you can taste the ingredients and the quality of the meat.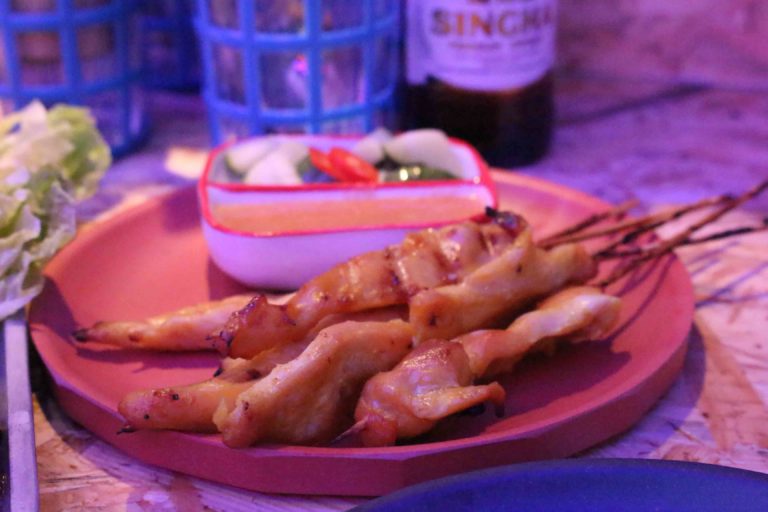 Chicken skewers marinated in cumin and coconut milk, peanut sauce! I like so much the peanut sauce.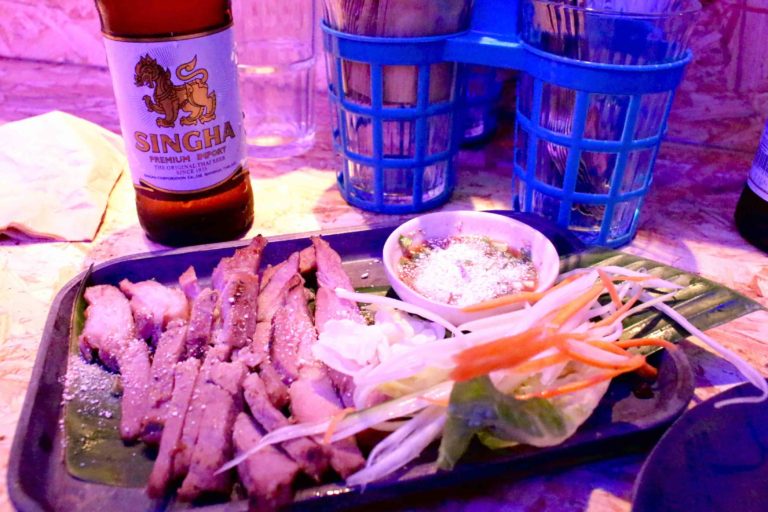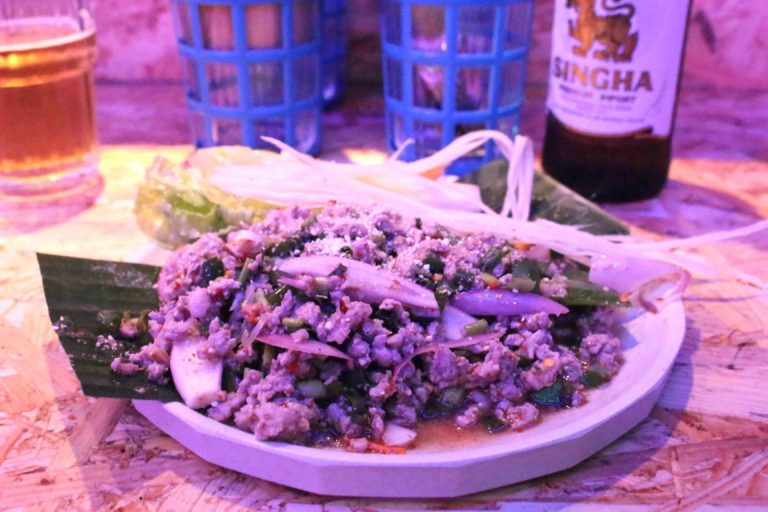 Caliente! Warm minced pork salad, finely chopped with knife, lime, fresh mint. We were crying after, this is probably the spicest we tried. I love the sensation of spicy food in my mouth 🙂 I cannot deny I am Mexican.
I recommend to order a portion of rice with this one!
I loved this one so much! Spicy and sour glass noodle salad, prawns, cherry tomatoes, grilled peanuts, lime, chili. Was it the noodles? Was it the praws? The Spices? Anyways the combo is a win!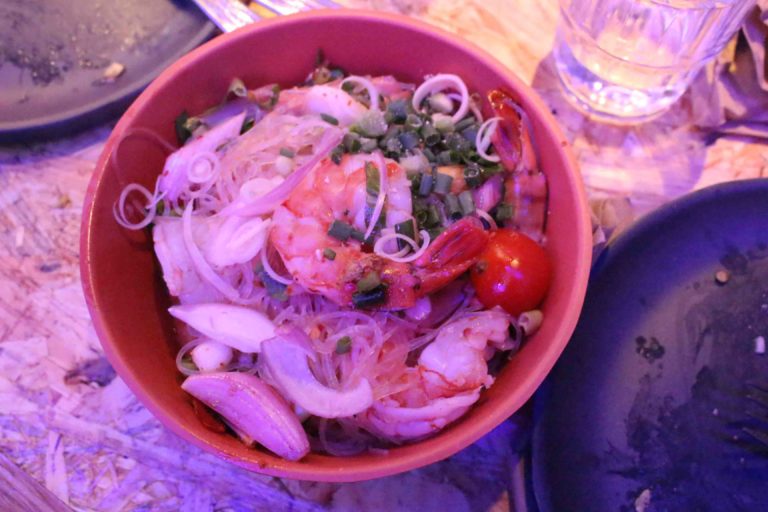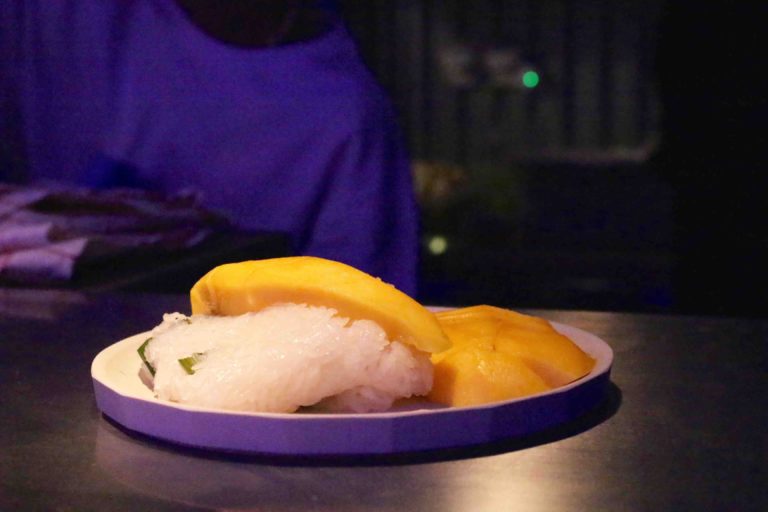 A moment of silence for this dessert… I love it so much!!! I could eat hundreds of it.. I had to limit to one tho!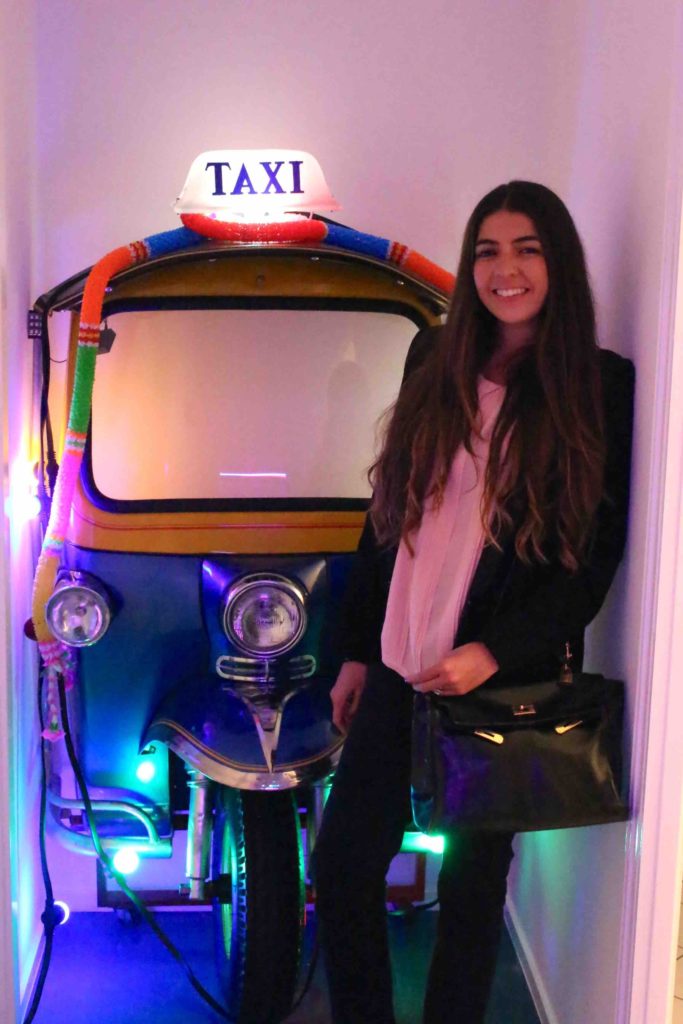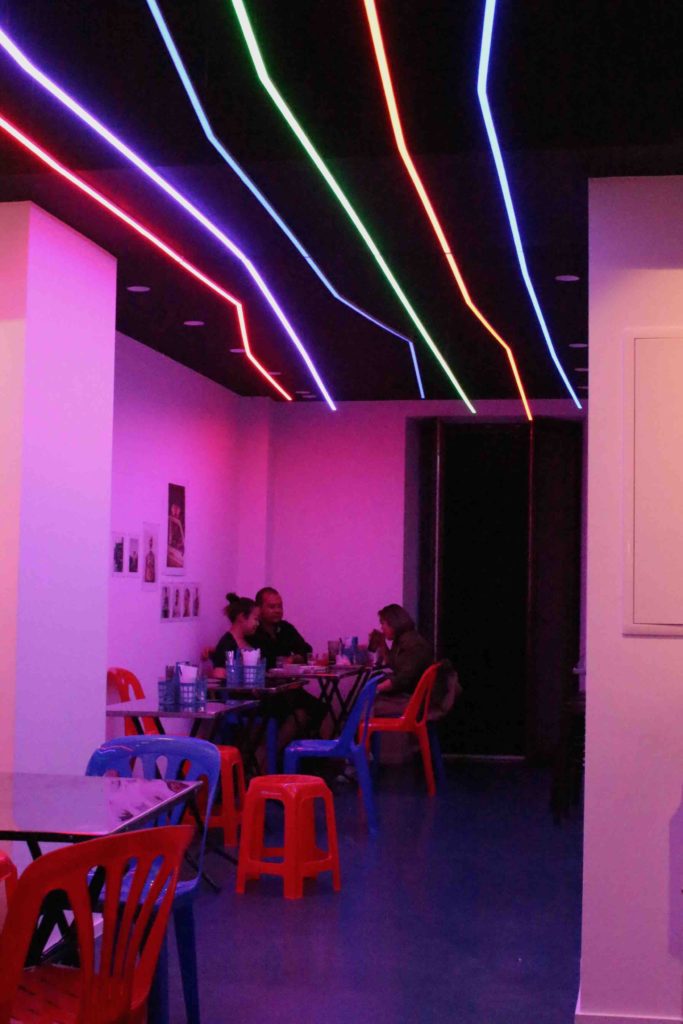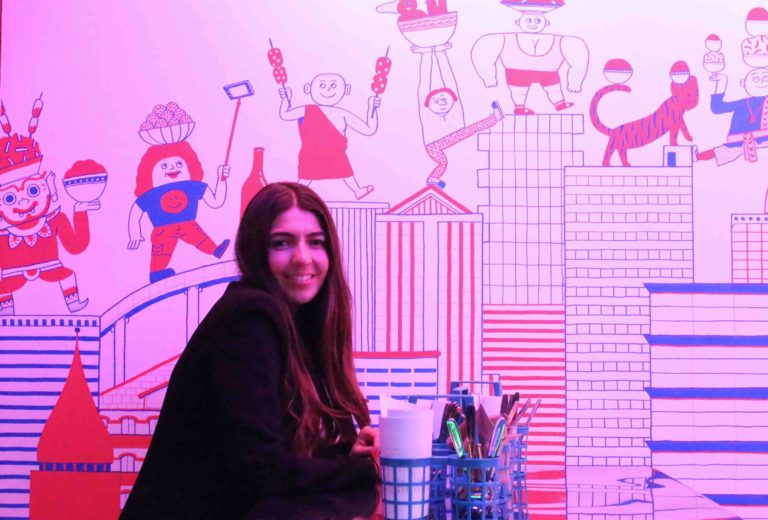 © Copyright Livingeneva. Unless otherwise stated, all content, text and photos on this website are work of Livingeneva and may not be reproduced or copied in any form without authorization.