Another Michelin Star for LivinGeneva's restaurant list! This time we went to Carouge; the sister city of Geneva that is known for its charming streets and delicious restaurants. Le Flacon has one Michelin Star and got 15 at Gault et Millau.
Yoann Caloué, the young and extremely talented chef is leading his brigade to a very high standard of modern cuisine and delicate flavours. The restaurant is enchanting with an elegant touch; the open kitchen is part of the show, where you will see cooks, pans, ingredients and dishes coming out every minute. All of this is very exciting for a food lover like me! I had my eyes glued to the open kitchen the entire time.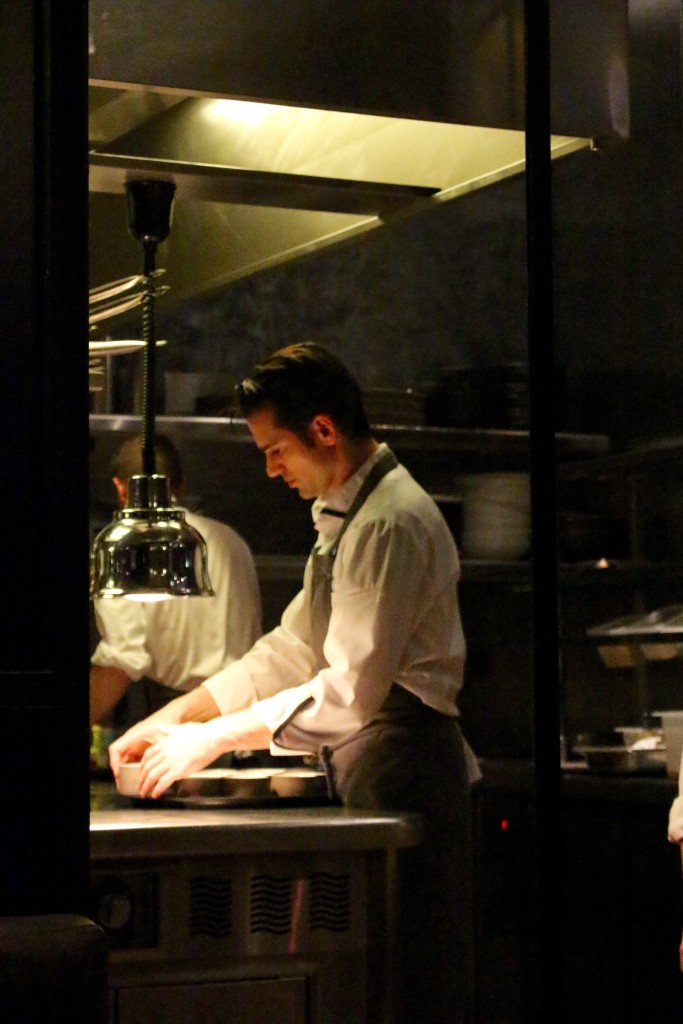 What to expect? A welcoming and friendly environment, a reduced menu with seasonal ingredients, and a French cuisine with personality and flavour.
The only minus I would give is that it's a little noisy.
You will have the specials of the day displayed on the wall and you will also have a printed menu. The chef explained to us that the menu changes every 3-4 weeks and some dishes can only last a couple of days, depending on the arrivals.
In the menu you will have the option of the Green Menu at 69 CHF with starter, main dish and dessert, the Red Menu at 89 CHF with 2 starters, main dish and dessert. There is also the Chef's Menu with 7 courses at 120 CHF (served to the whole table). Neither of us took the menu, we decided to go a-la-carte.
Egg at 62°C with Black Truffle & Topinambour – I am a big fan of this type of cooking method since it has the texture of a soft boiled egg but it looks almost like a poached egg.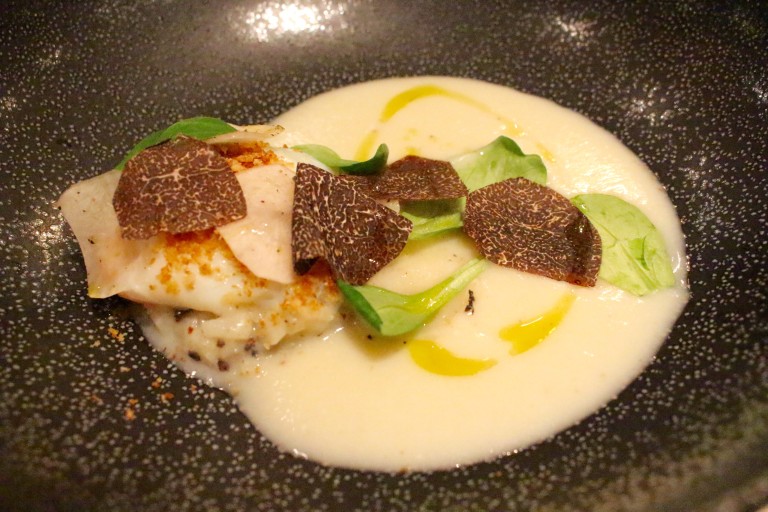 Home made Gnocchi with Burrata and Black Truffles served with cerfeuil sauce – Simply delicious!!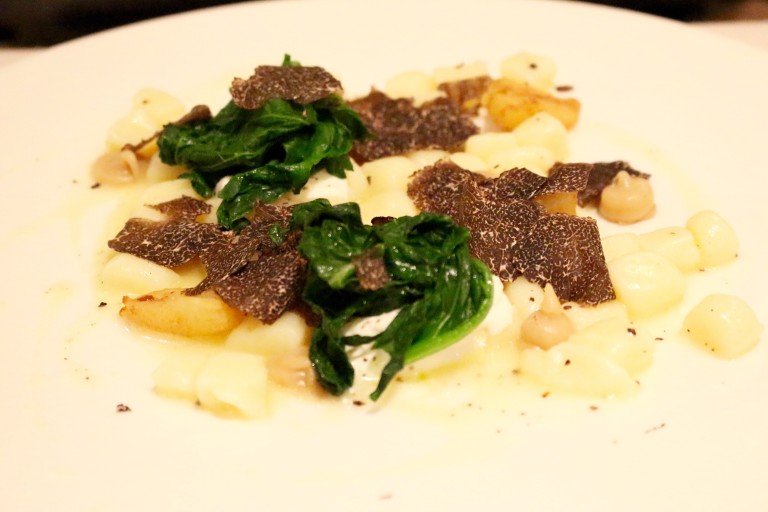 ---
Angus Tartare with Black Truffles (of course) – We exaggerated with our "Truffles" choice, but we just couldn't help it!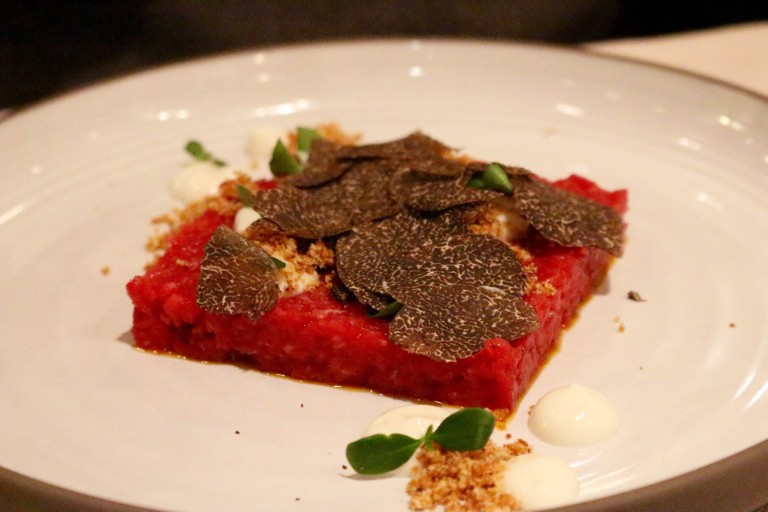 Pomme de Ris de Veau – Veal Sweetbreads – My first time trying this part of the veal, very interesting texture. The taste is very delicate and unique, the sauce paired perfectly with all the other ingredients. The entire dish was excellent.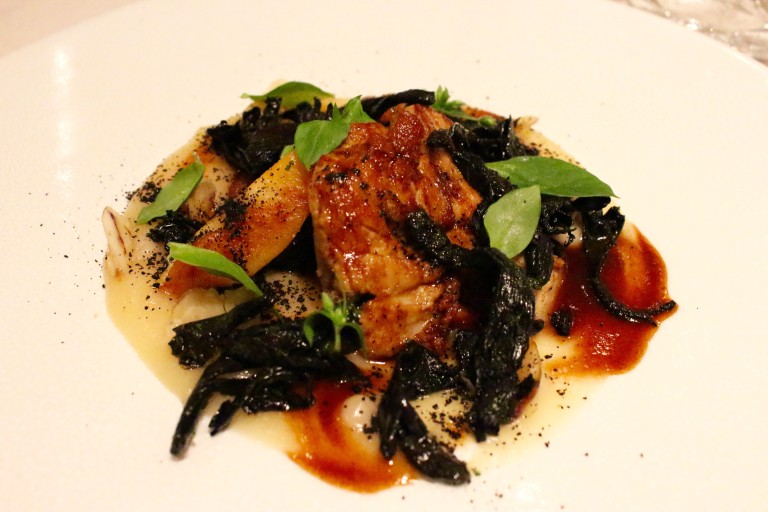 Our main courses where served with Potatoes' Mousseline with nuts – soft, fluffy and with tons of taste!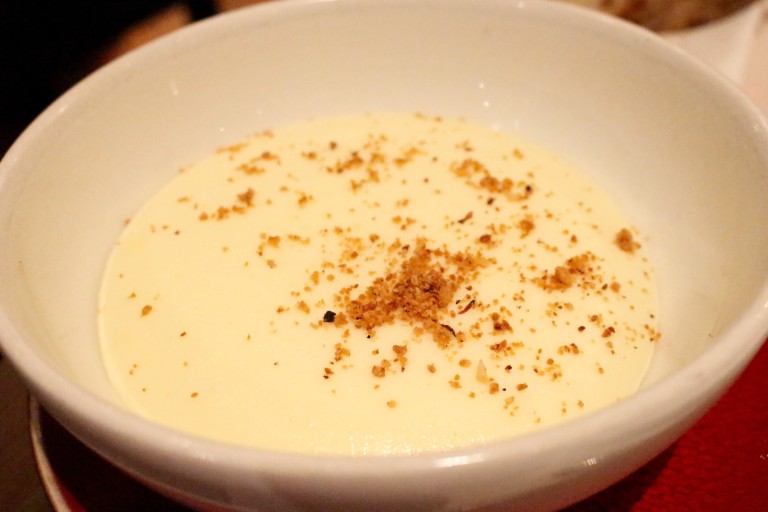 ---
Dessert
.
Chocolate, chocolate, chocolate– Cacao sorbet, chocolate milk panna cotta, white chocolate mousse topped with a crispy chocolate crumble. Everything TO-DIE-FOR.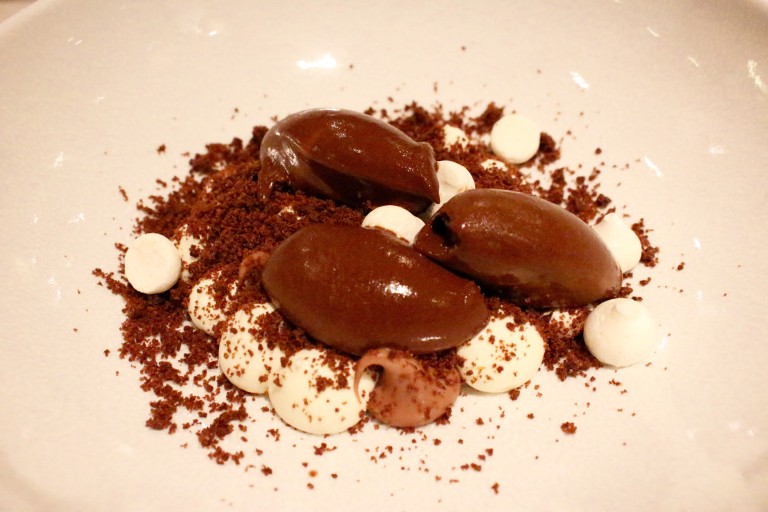 Créme Caramel with Lemon Sorbet in a very special presentation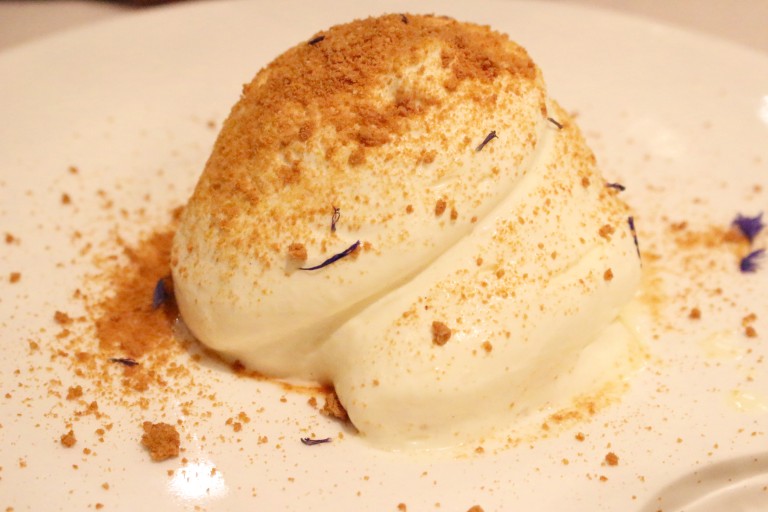 As a whole, it is a very good table, it was a great experience and the open kitchen detail gives it a special touch. Next time I come back I would ask for the table that faces the kitchen 🙂 The Chef's Table!
You will find all the restaurant's details following the local.ch link! —–> Le Flacon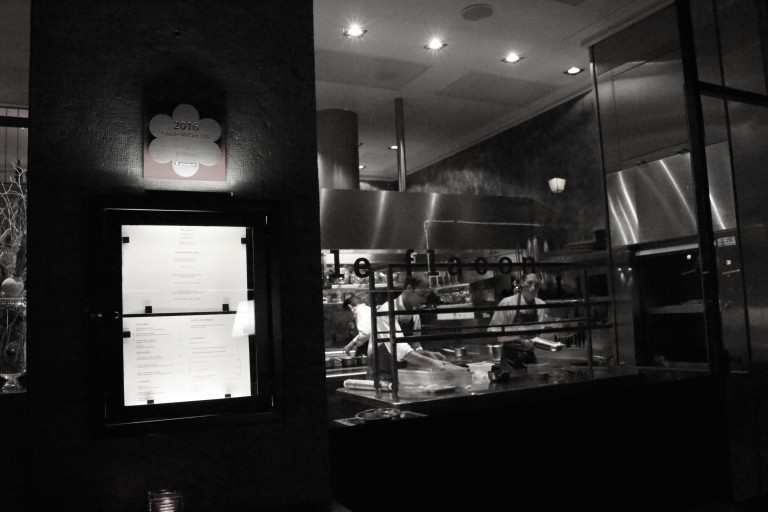 © Copyright Livingeneva. Unless otherwise stated, all content, text and photos on this website are work of Livingeneva and may not be reproduced or copied in any form without authorization.