It's not like you need an excuse to eat cheese in Switzerland, but a motive is always welcome! For me, colder days = fondue and fondue = Chalet ….. but where to find a cozy nice Chalet in the middle of the city?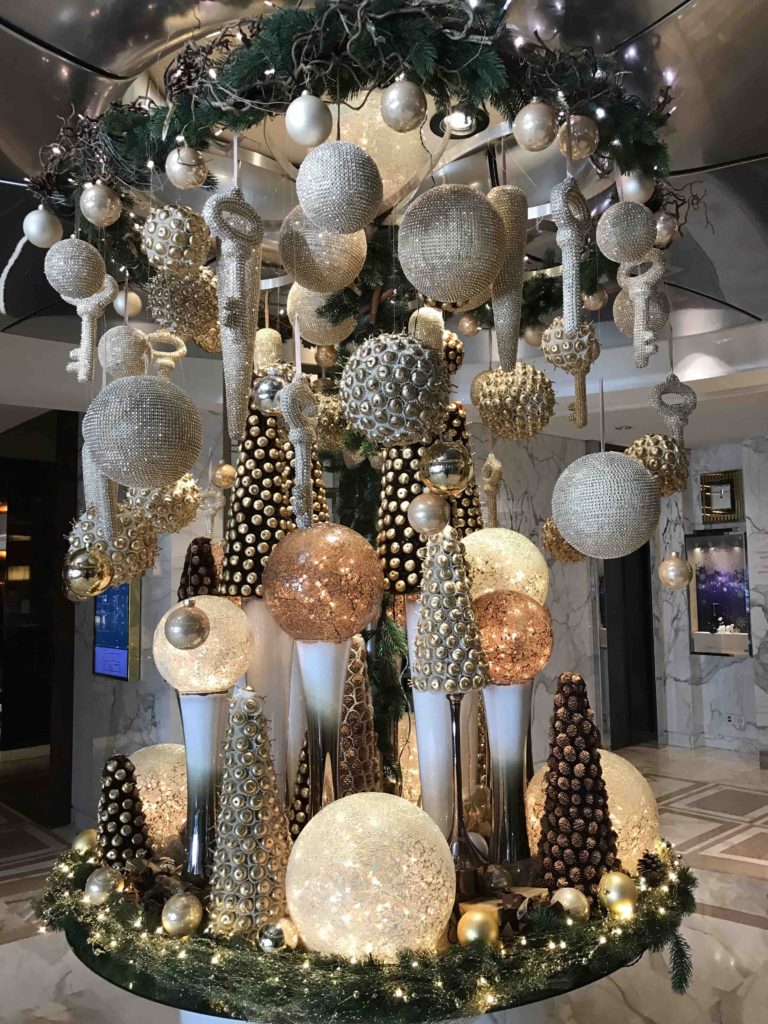 The Mandarin Oriental Geneva has the answer to this…. HERE IN THE MIDDLE OF THE HOTEL!!! What?! A Chalet in the middle of the city ?
Yes, and I went myself to see it with my own eyes!
I was invited to try Le Chalet in the City concept, if I am not wrong this is the second year they are doing it and it works so well they even have a permanent Chalet-feel-dinning area on the ground floor.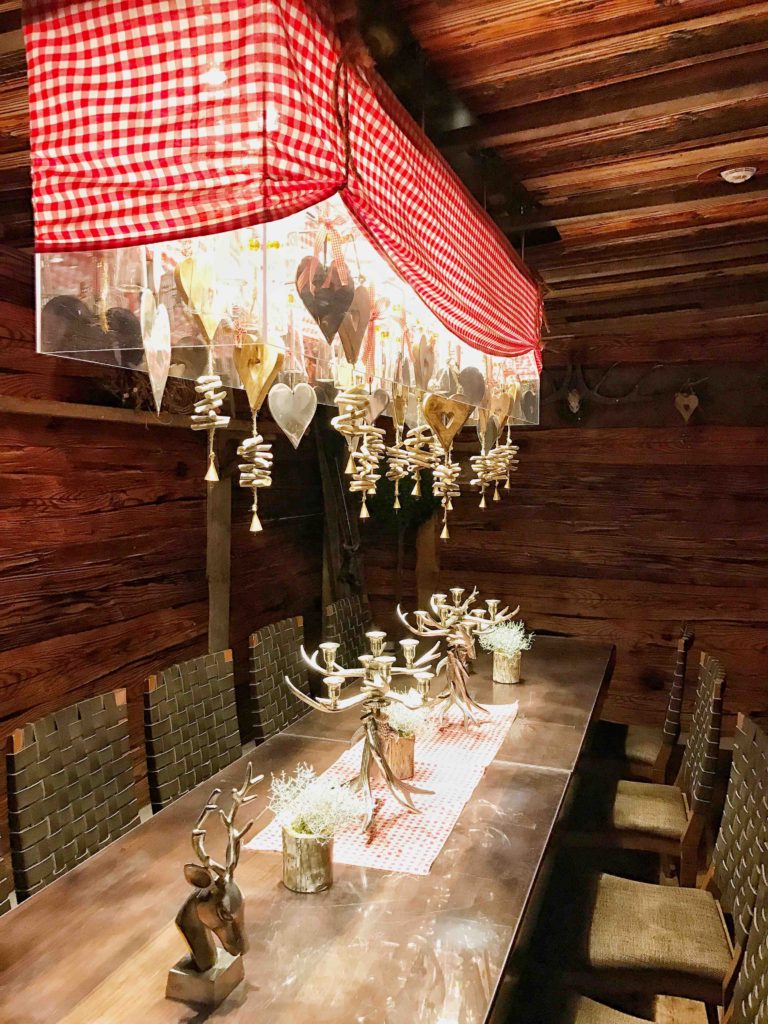 So what is on the menu? The basics are there: cold cuts from Valais, cheese fondue and Meringues from Gruyere. But what else? A veeery Swiss Burger with Tomme Cheese and beef dried meat from Grissons, the Mont Cervin Salad, a home made vegetable soup and many other typical Swiss dishes.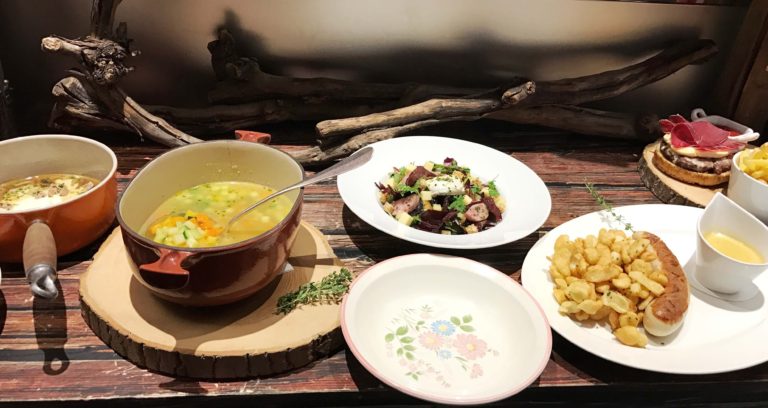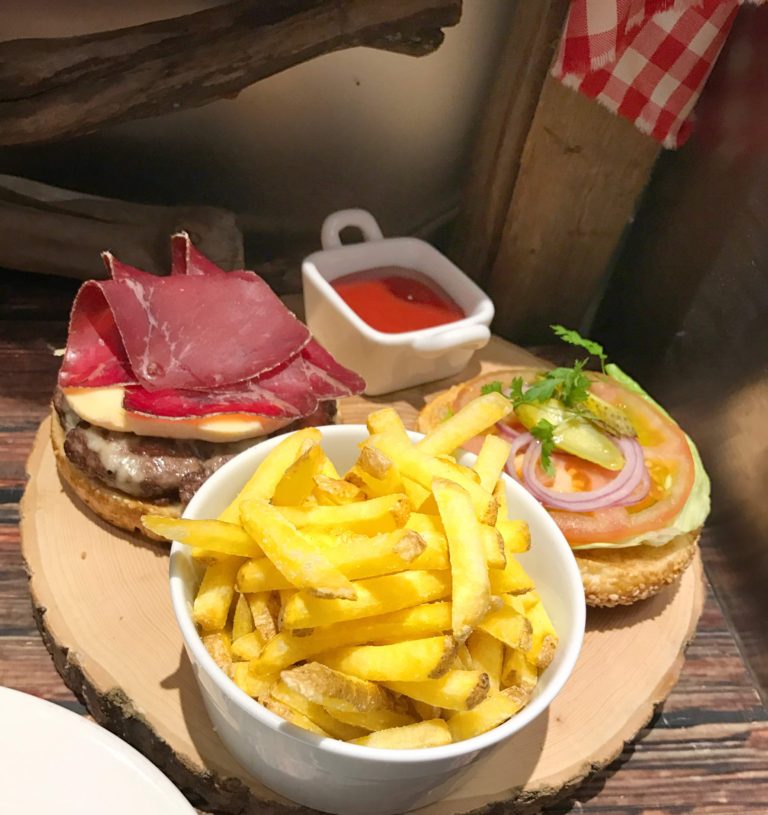 I really liked the fondue and I recommend to order some potatoes to eat it, I feel like it is easier to digest than with bread. And also you eat less cheese…. you will thank me later!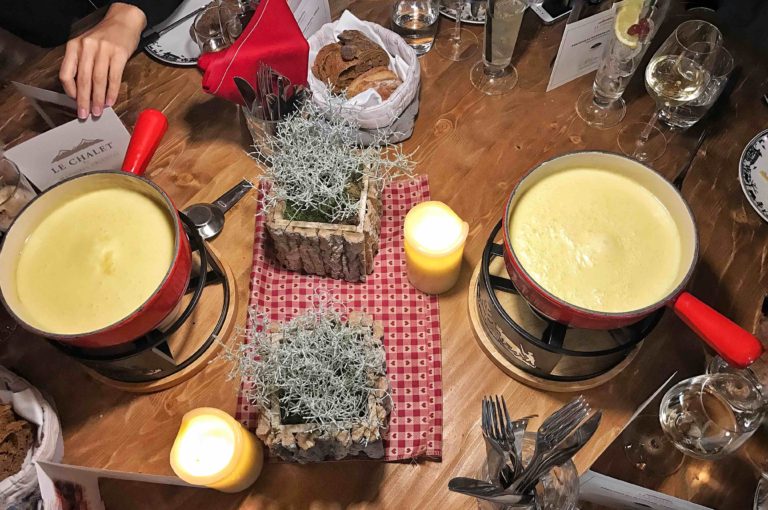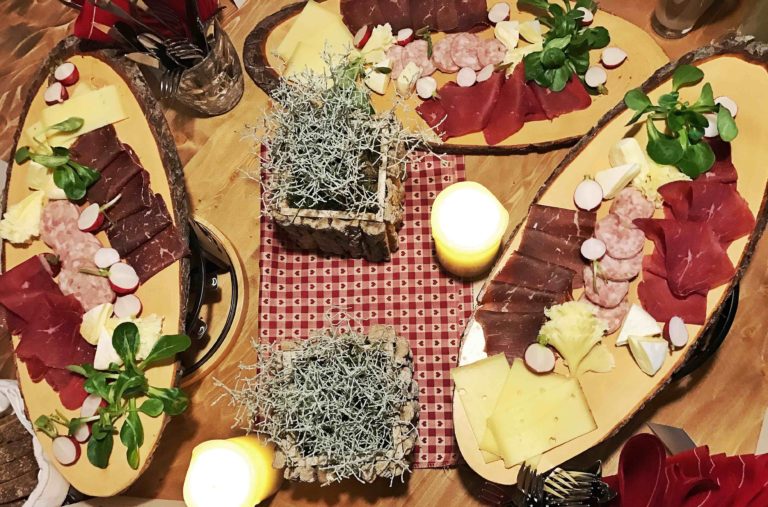 I prepared for you my first Restaurant Vlog! What do you think?
Loved the atmosphere they created around, it is not only about the wood, but all the details around it. Small decorative objects, adapted luminary, red and white checkerboard fabrics and alpine inspiration frames. Everything makes you feel like you are inside a real Chalet!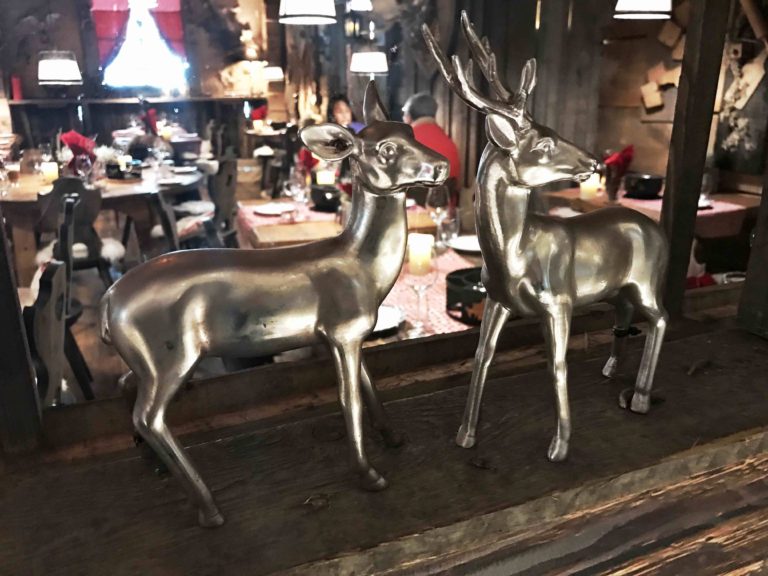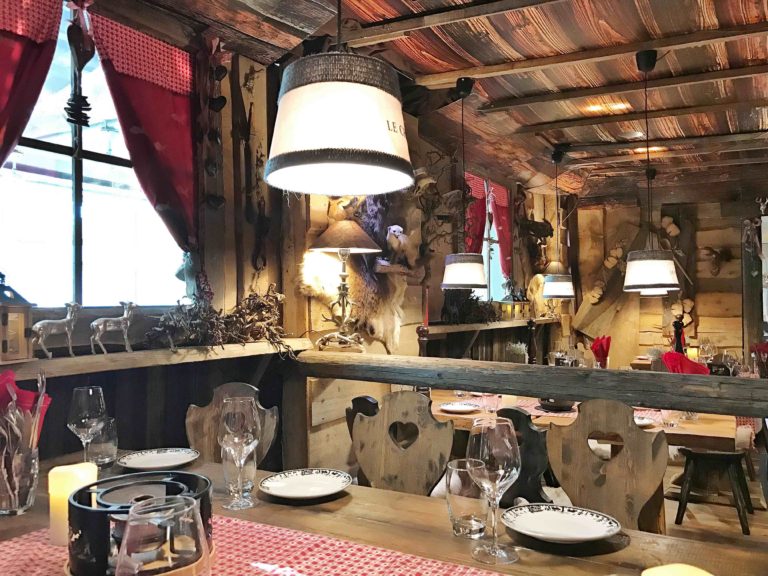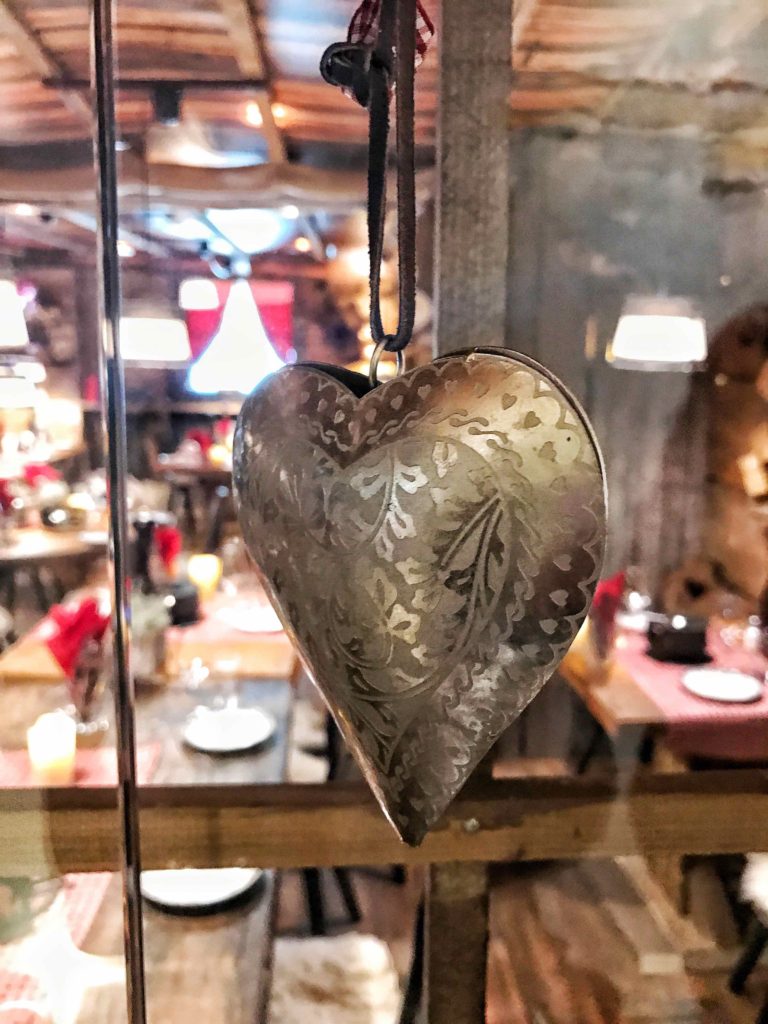 Le Chalet

in 6 points
Food:

Swiss Classics: fondue, swiss burger, spaetzle with swiss sausage etc..
Concept: Chalet a-la-carte from thier special Le Chalet Menu or a group defined menu

Atmosphere:

Think about pure coziness in the middle of the alps… go it?
Prices: Menus from 59 CHF
Location: INSIDE the Mandarin Oriental Geneva

LivinGeneva tips:

Save space for dessert & also do not forget you can book a room for up to 12 people all year long!
NOTE: You can have the Chalet private for end of year parties for up to 60 people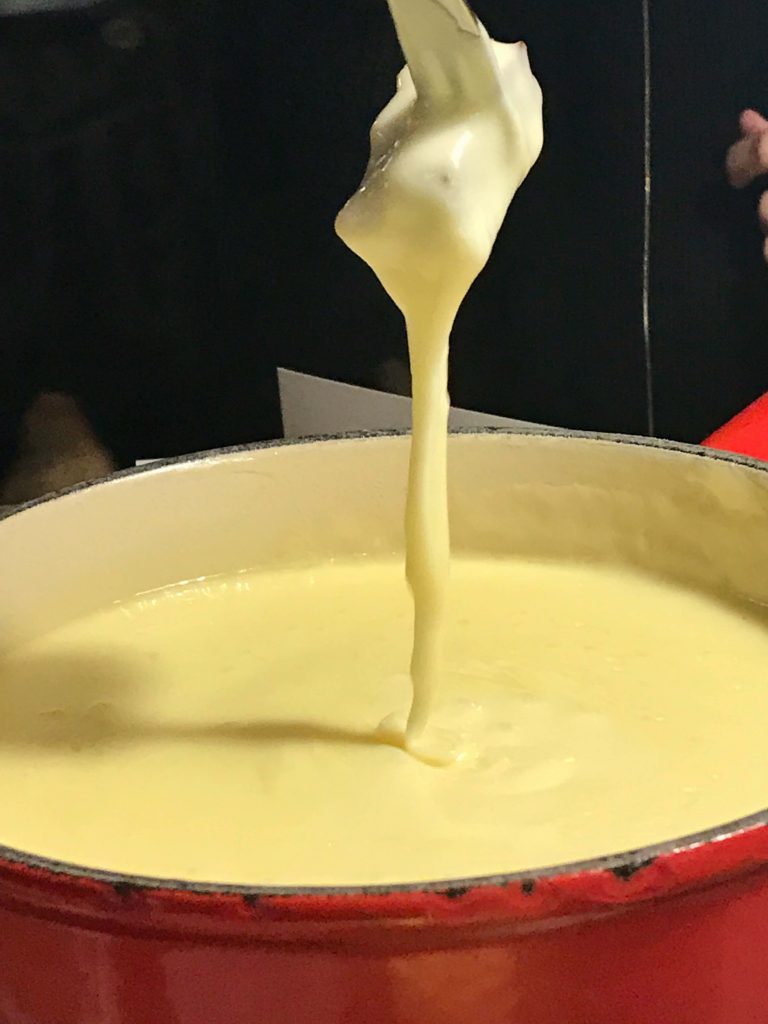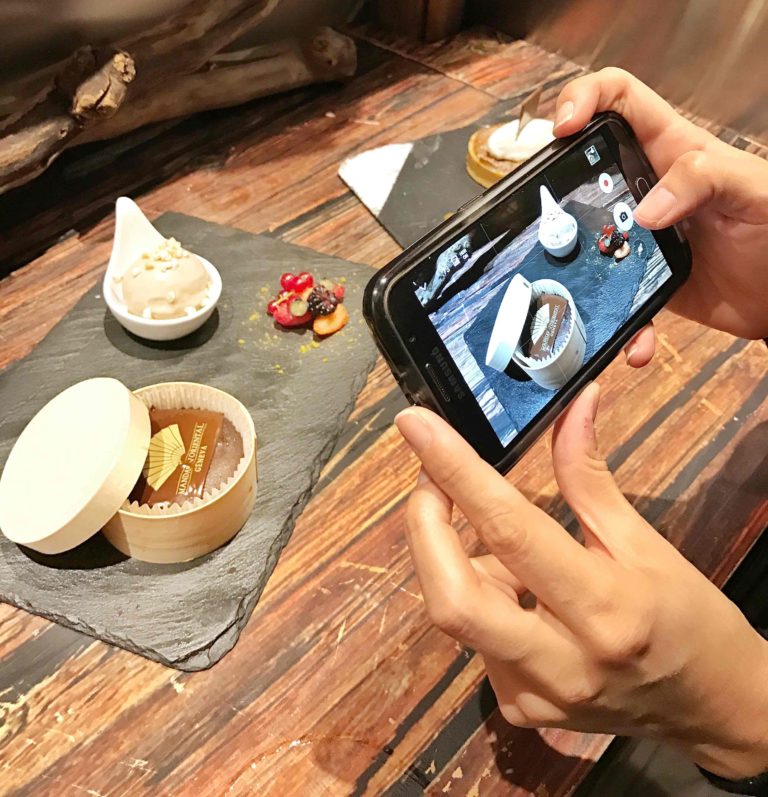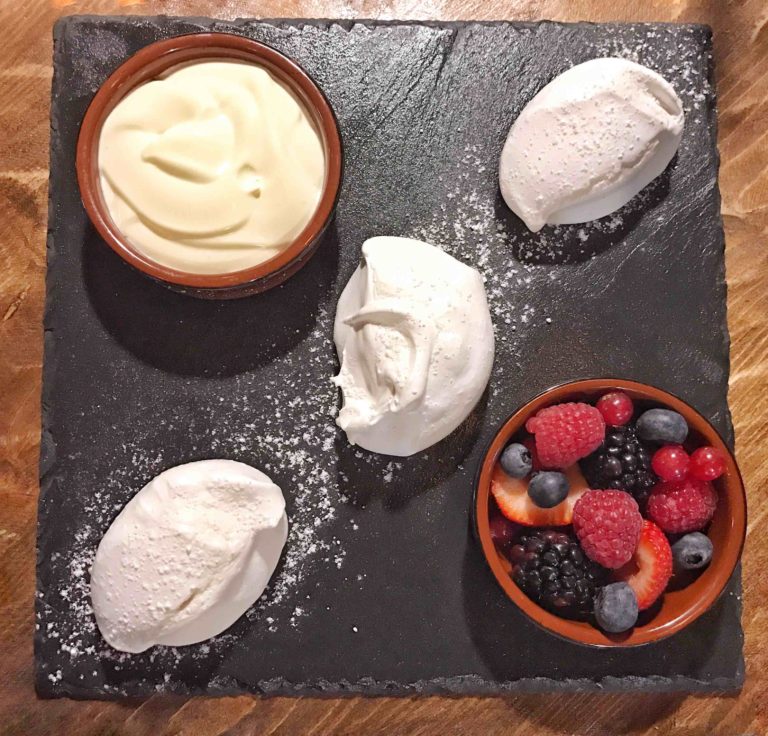 Schedules: FROM November 14th – March 10th
-Lunch: Mon – Sun: 12:00 – 14:00
-Dinner: Mon – Sun: 19:00 – 22:00
Reservations:+41 (0) 909 00 00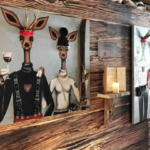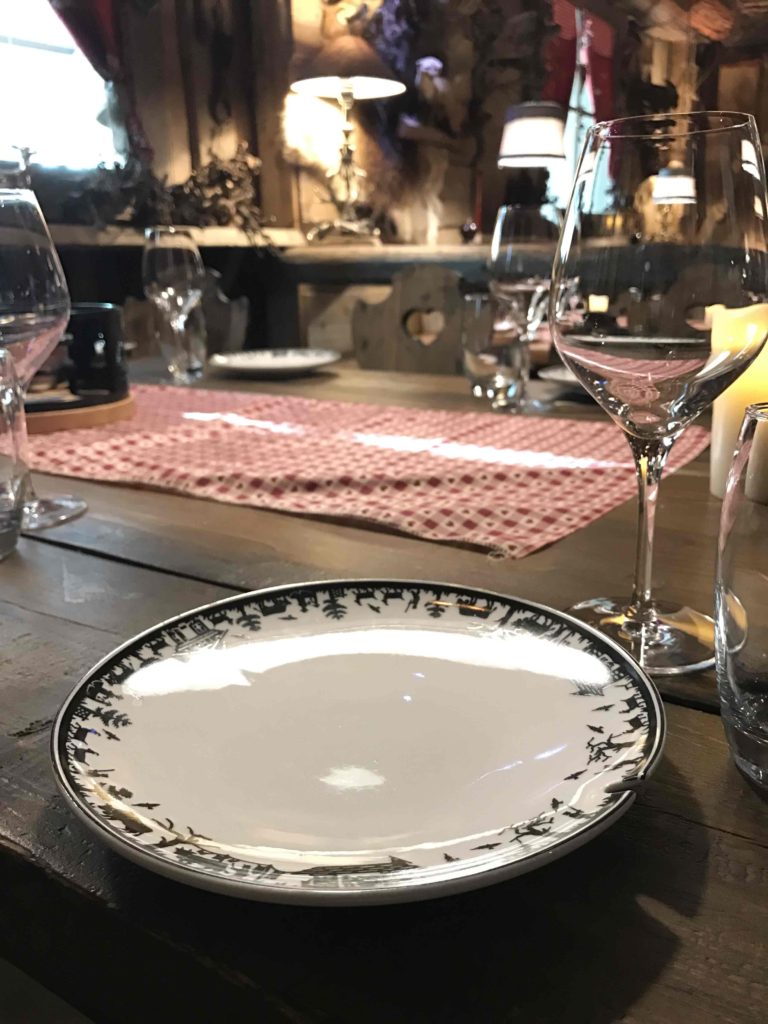 © Copyright Livingeneva. Unless otherwise stated, all content, text and photos on this website are work of Livingeneva and may not be reproduced or copied in any form without authorization.