Welcome to New York!! zzzt…. sorry no, we are still in Geneva!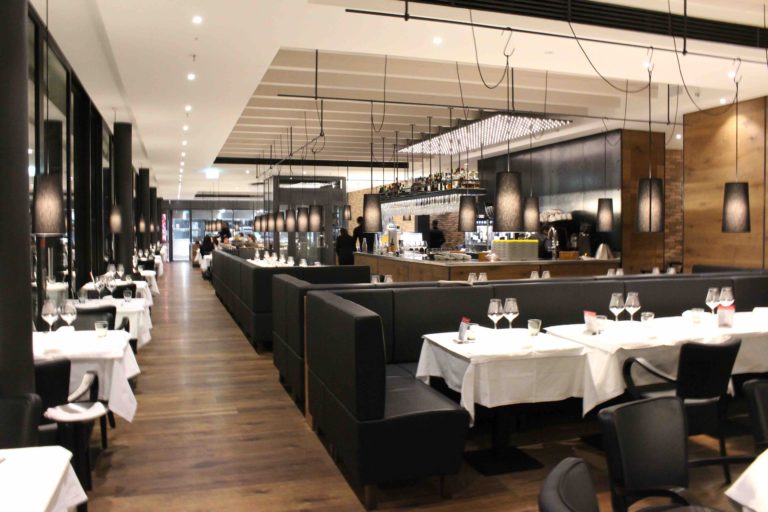 Chez Philippe is the latest restaurant by Philippe Chevrier, the great chef that owns already quite a collection of must-sees and eats in the surrounding area. However, this time he wanted to WOW us and give us something we had never seen before in Geneva.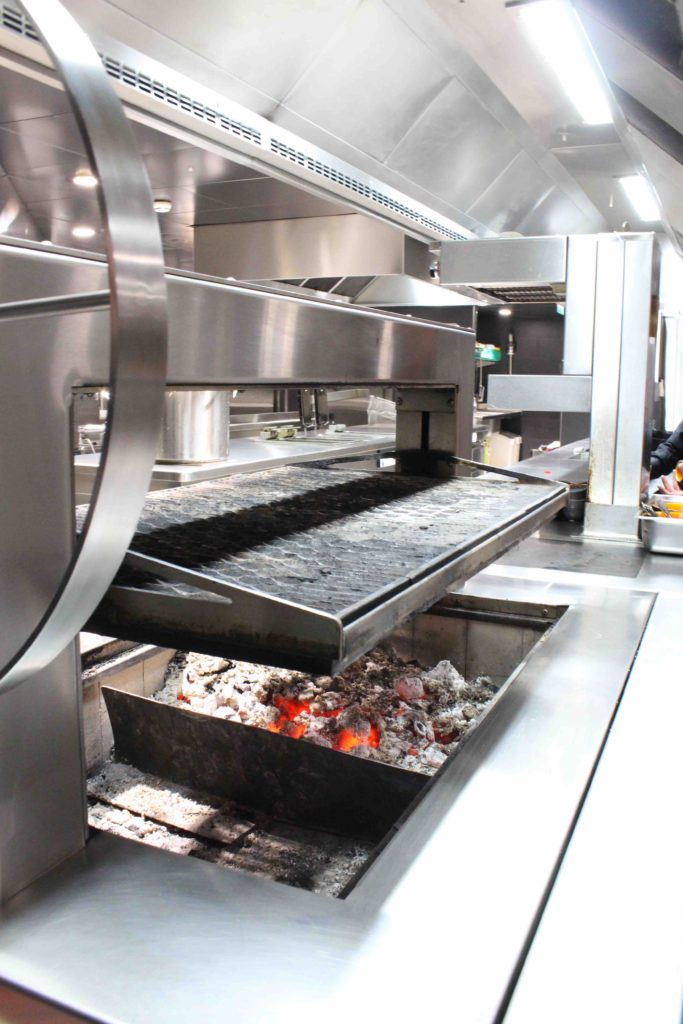 The first thing to notice when you enter is the vibe. On the ground floor you have an urban bar with modern decor; inside there are people having a drink, eating a burger, chit-chatting… it could be an informal date, an afterwork or a drink among friends. The crowd is young-professionals with a cool attitude 🙂
As soon as you take the stairs (or the elevator) you arrive to Le Grill, the main restaurant. Here you have what I call A RESTAURANT in all its glory. You could actually be ANYWHERE in the world: Hong-Kong, New York, London, Mexico? It has a hip international atmosphere with a cosmopolitan crowd, that is willing to have a good piece of meat (literally).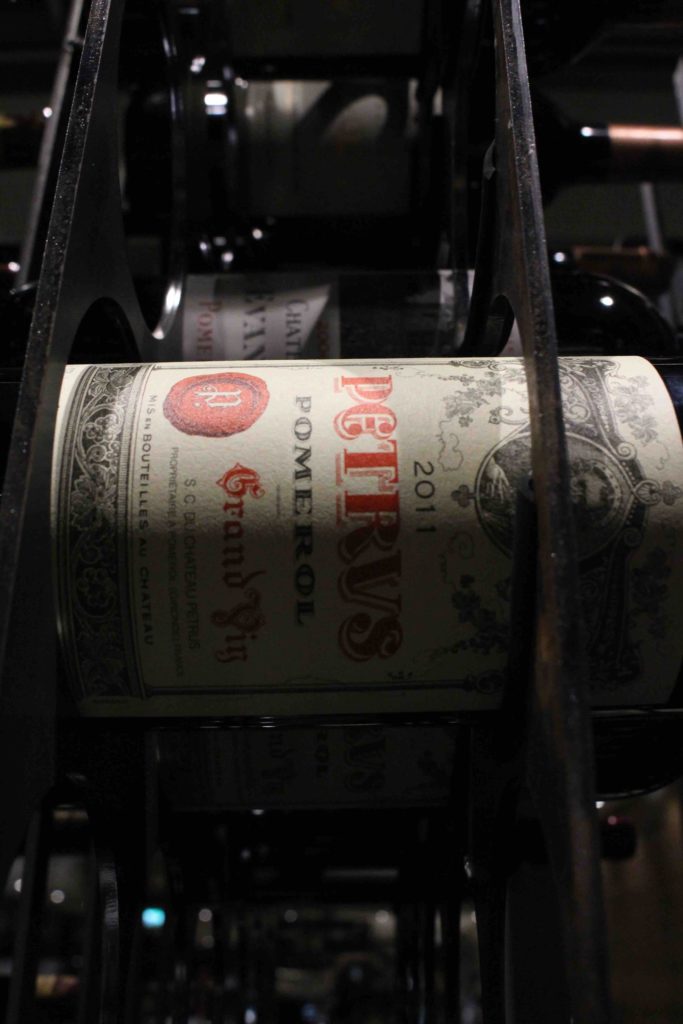 An open kitchen howls in the back of the room with its bright lights and large grills. In the middle? a bar with bottles, glasses and spirits to satisfy any demand, and on the opposite side of the room THE CELLAR that is almost like a piece of art holding more than 2,000 bottles. However, the best is yet to come, with the terrace that is along the whole restaurant and that holds 80 places.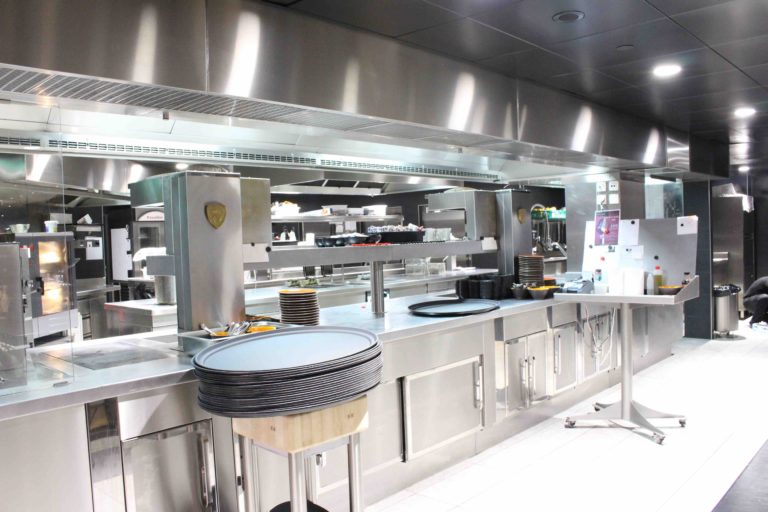 I went there with the hubby and we had a beautiful table next to the kitchen! We were able to see all the action in the kitchen with Chef Gilles (in the pic below) on the spot. It is amazing to see the entire process of a dish coming out of a kitchen. For us, it is simple, we order and it arrives… However, everything that happens behind the scenes is really like a dominos maze.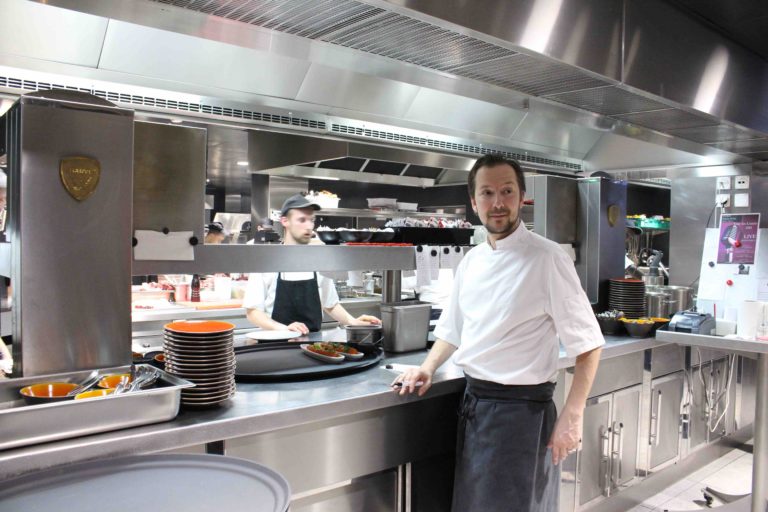 The waiter orders- a ticket comes out in the kitchen- the chef screams the order – the cooks start the mise-en-place – then they put everything together – chef double checks that everything is fine – off we go! And then with the main course… same process 🙂 We cannot say that being a chef is a calm job….
IMPORTANT NOTE: All the meat that is served in the restaurant comes from Grand Boucherie du Mollard and you can also buy them to take away.
Going on with our dinner here is what we ordered: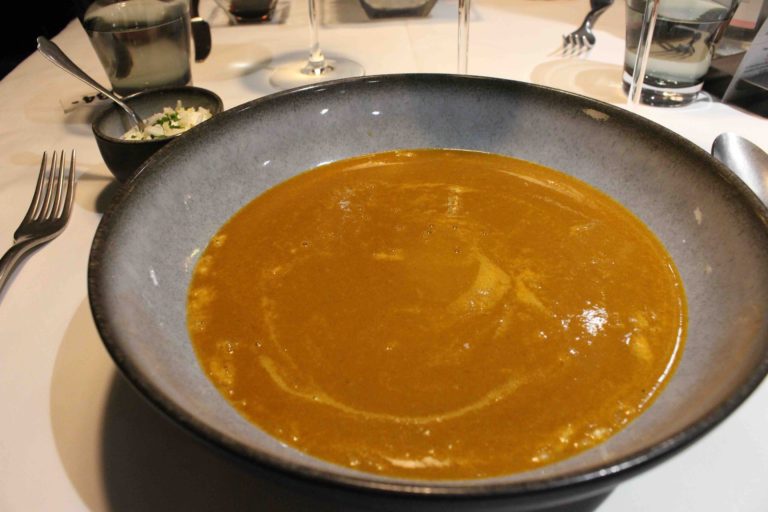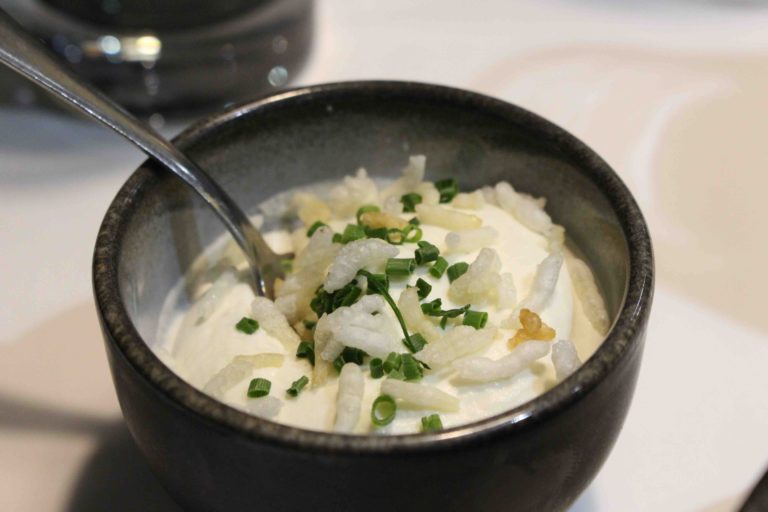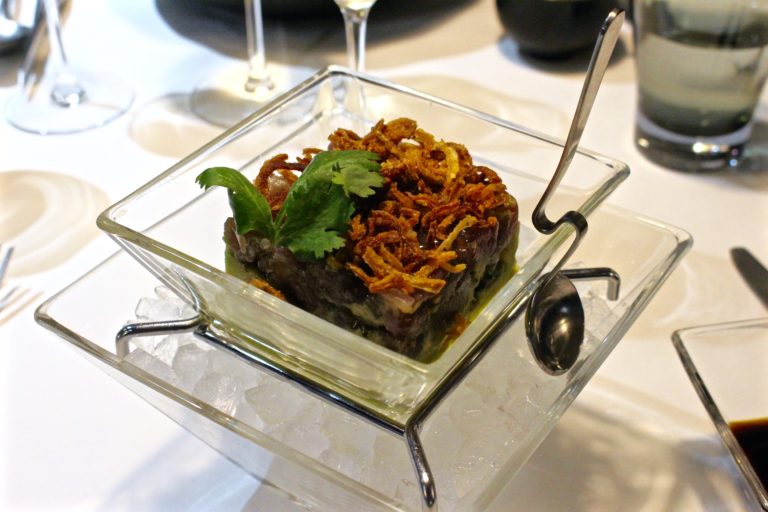 ---
Our Main courses
.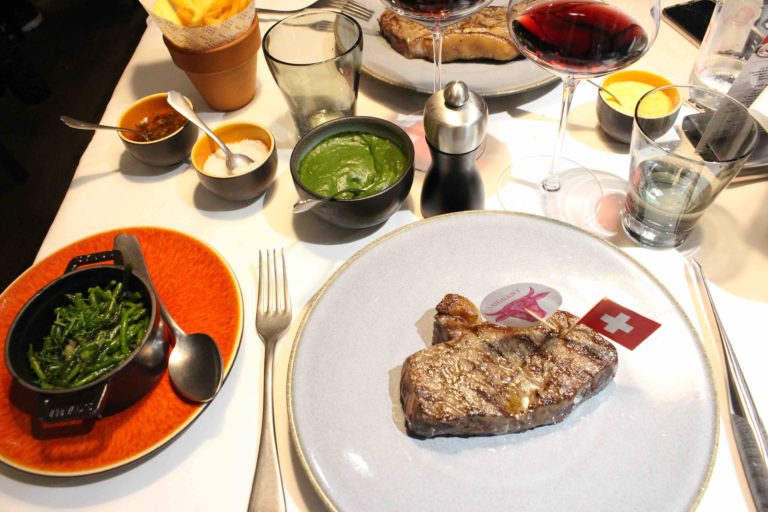 Suisse des Alpages – Rib Eye – 250 grm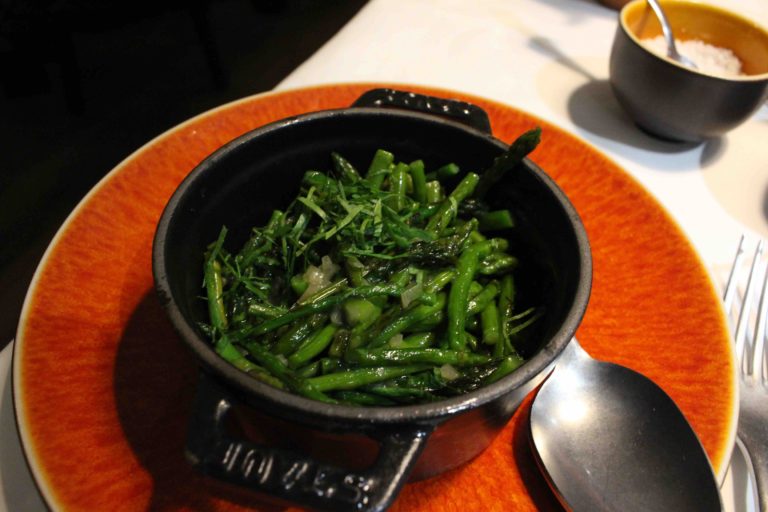 ---
Desserts
.
Mousse au chocolat – normally is for one person, but this time they made one for me!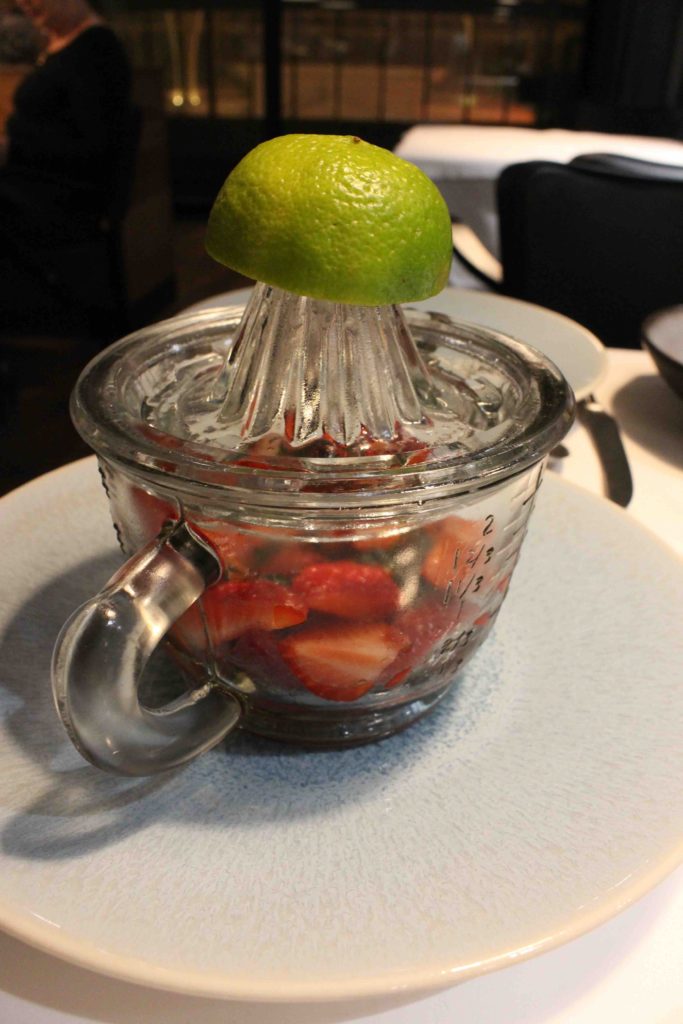 I loved every single dish, I think the craftsmanship is amazing. It is like the good restaurant you would go to for either business, a birthday, a date or with your in-laws.
And of course, I cant wait to come back and try the Manhattan and the Empire, look at them!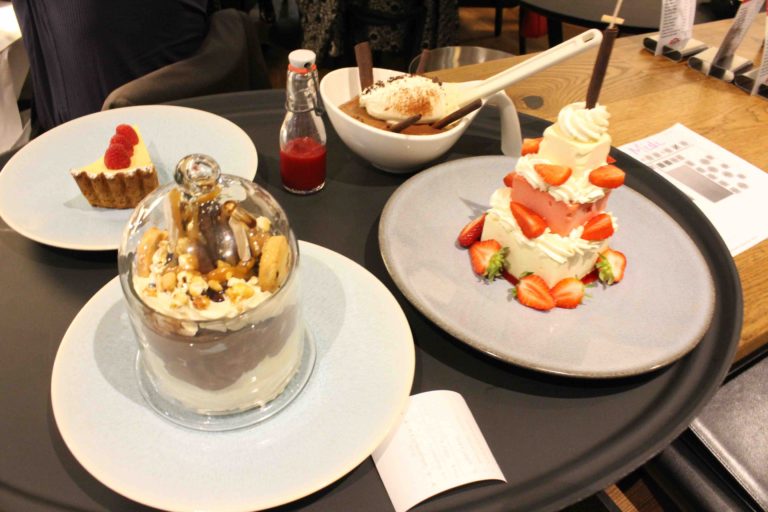 Chez Philippe in 6 points:
Food: Good comfort and delicious food & crazy-I-will-go-on-a-diet-tomorrow desserts.
Concept: Grill, simple and straight to the point dishes that enhance the product.

Atmosphere:

Great Brasserie – hip restaurant – very cosmopolitan crowd
Prices: Starters 11 CHF – 25 CHF / Meat cuts from 23 CHF- 98 CHF (for 100 grm KOBE +12) / Side Dishes 3 to 4 CHF / Desserts from 10 CHF – 22 CHF (for 2 ) .
Location: Perfectly located in the heart of the banking district.
LivinGeneva tips: 1) You can actually buy the meat to go if you want to & 2) they will soon have a terrace, so book in advance to be there!
Schedules: Everyday
°The Grill: 12h00 – 15h00 & 19h00 – 23h00
°The Bar : 11h00 – 23h00
Reservations: +41 (0) 22 316 16 16
Website
Facebook
Email: [email protected]
Address: Passage des Lions, Rue du Rhône 8, 1204 Genève (the most beautiful gallery in Geneva, see pic below)
Bus: Bel-Air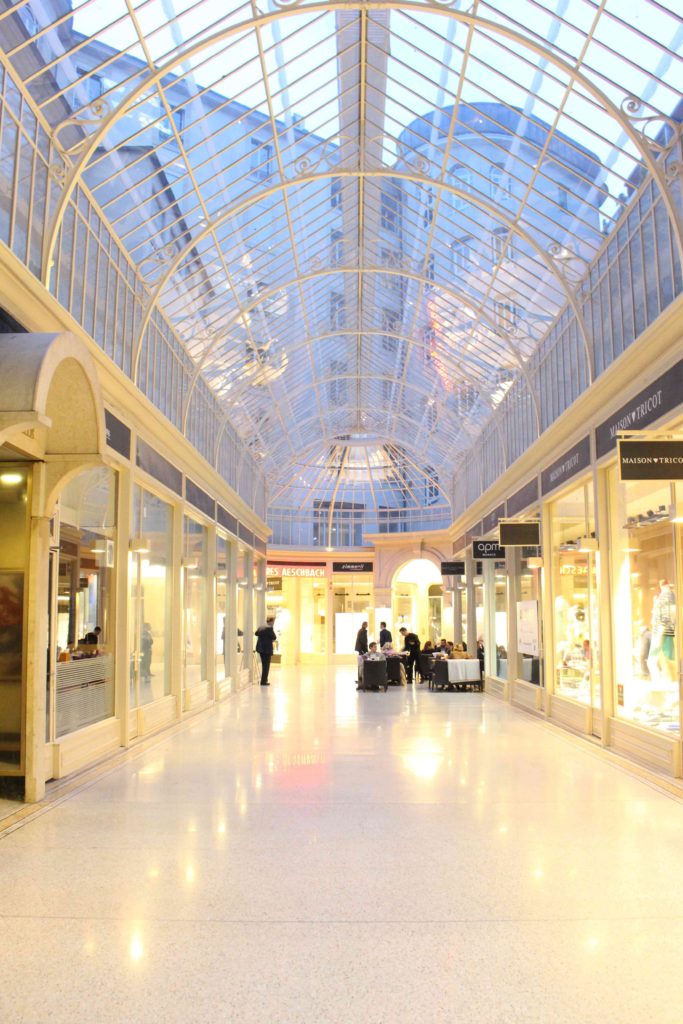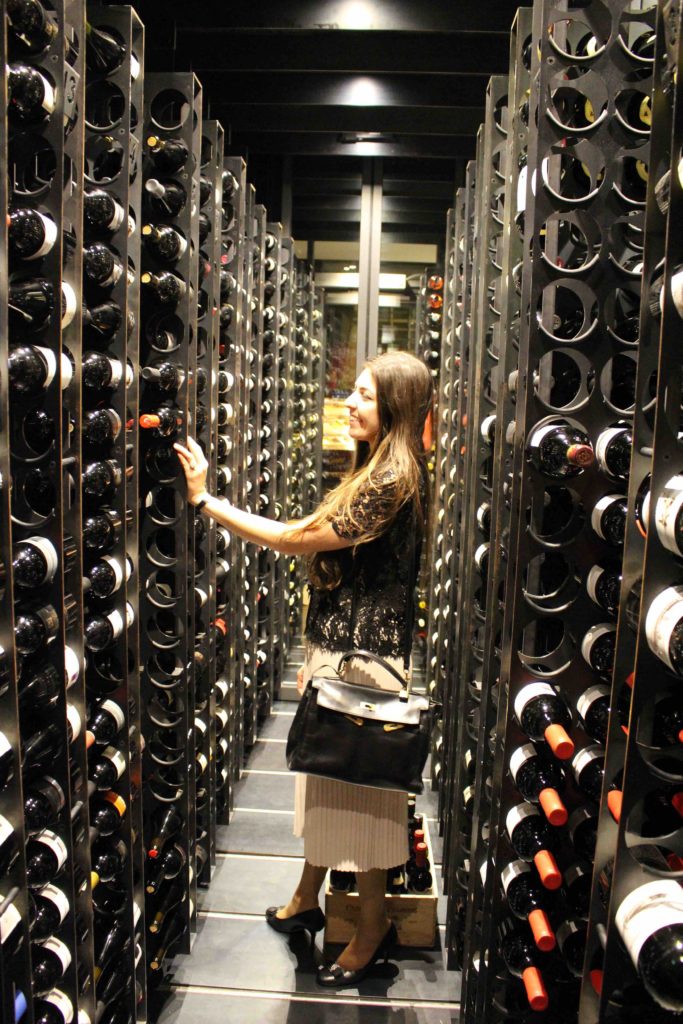 The NEW TERRACE PICTURES!!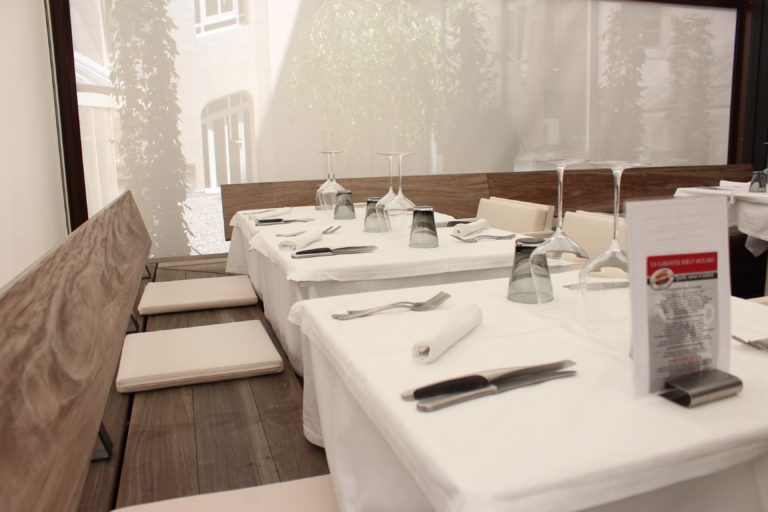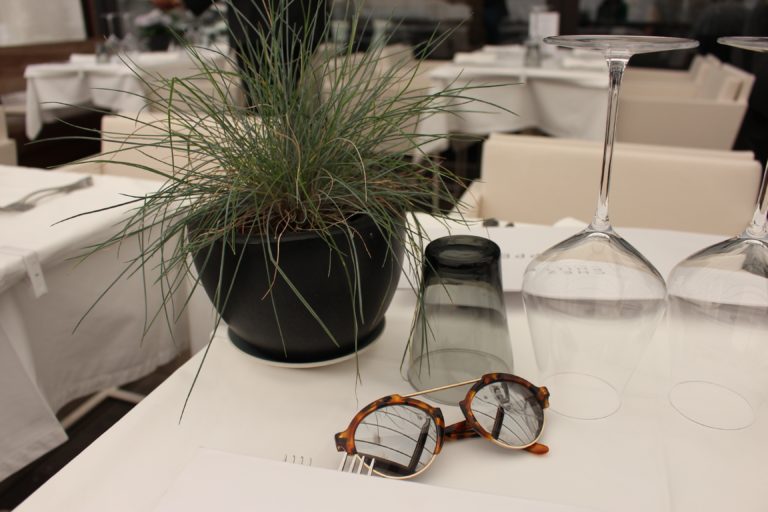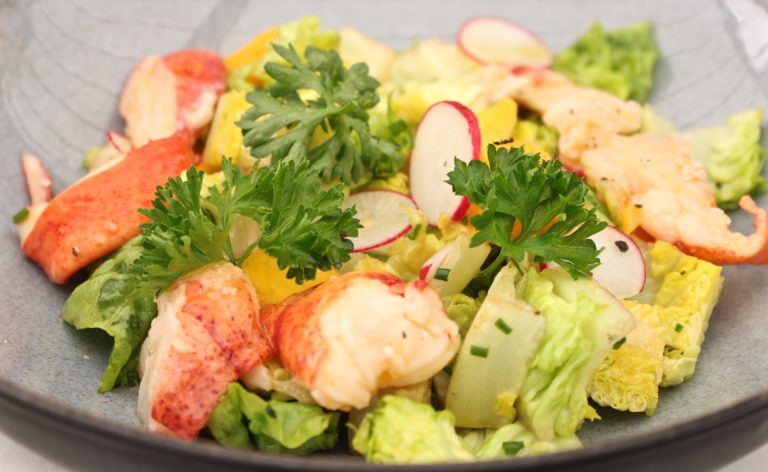 © Copyright Livingeneva. Unless otherwise stated, all content, text and photos on this website are work of Livingeneva and may not be reproduced or copied in any form without authorization.