Little pieces of heaven waiting for you in Plainpalais! I discovered this place walking by, one day that I missed my bus and decided to hit the 10,000 steps you are supposed to do to be healthy …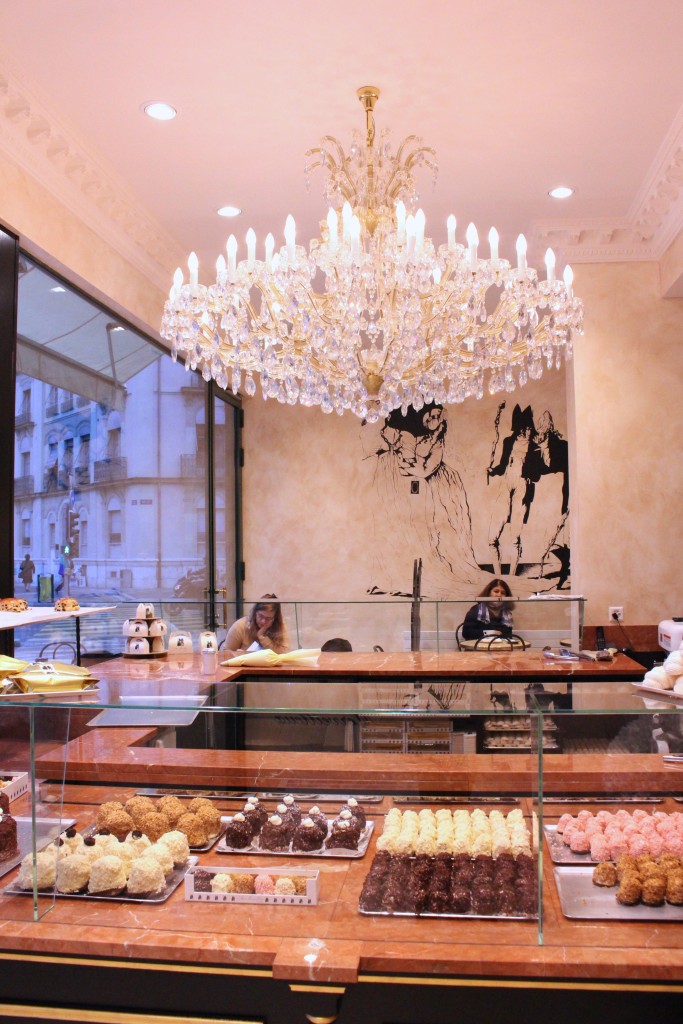 Healthy is not the best adjective I would use to describe what I found that day! It is called Aux Merveilleux de Fred (The wonders of Fred) and it is suuuuuuuuper cute inside. I actually did not go in that day, but I came back as soon as I could to have a tea and these delicious Merveilleux!
I had no idea what to expect inside this boutique/ Café. I just thought the Merveilleux looked cute 🙂 (yes, I am a huge victim of Marketing). These desserts are actually a mix of meringue and whipped crème covered in 6 different toppings (Chocolate, White Chocolate, Coffee, Cherry, Caramelized almonds and crystalized meringue) with a base made of more meringue or something like that.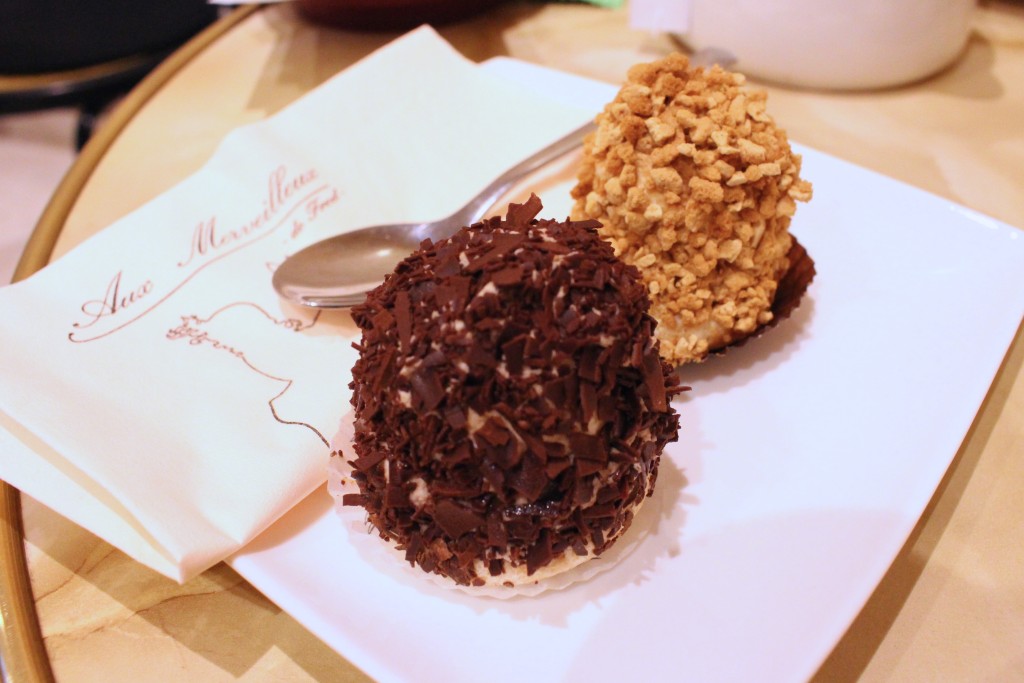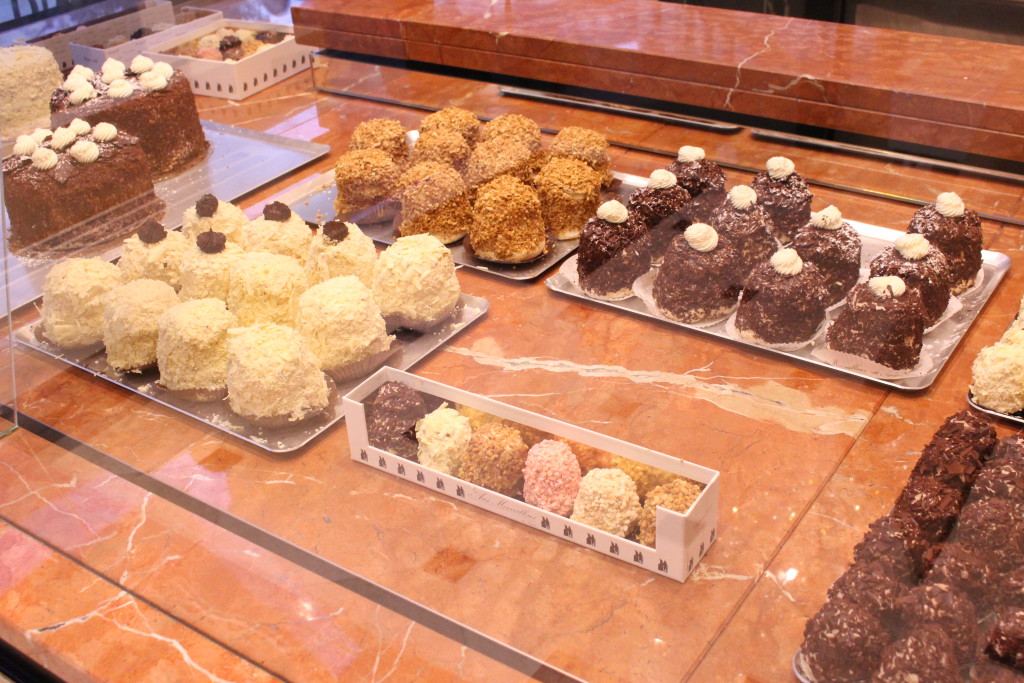 So I ordered one Le Merveilleux and one L'Impensable, in mini version, and a green tea to try these intriguing little things! First bite and that was it. I was in love! Why had no one told me this existed!! It is light and fluffy and sugary (but not too much) and creamy (but not too much) and melts in your mouth ….. a sugar dream :). I am not sure how they do this (and I really do not want to know) but I will come back for more. Each one has a name depending on the topping and it is kinda cute too.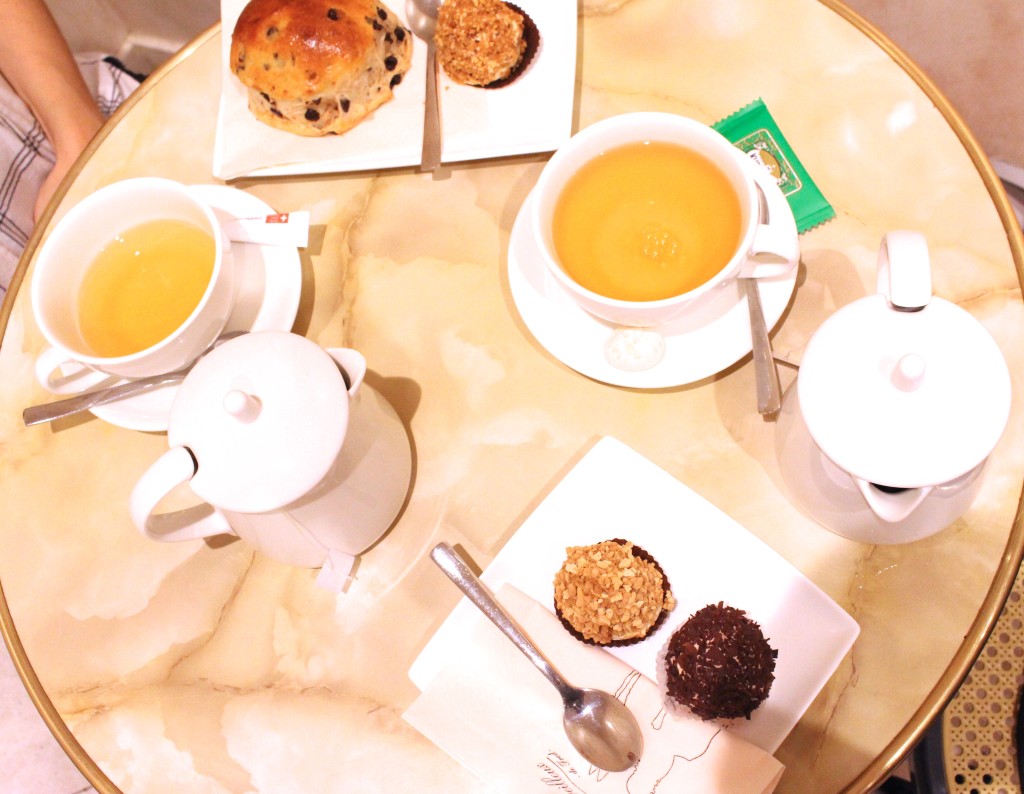 They also make brioches with chocolate chips, which are wicked and taste super good! Breakfast material for sure!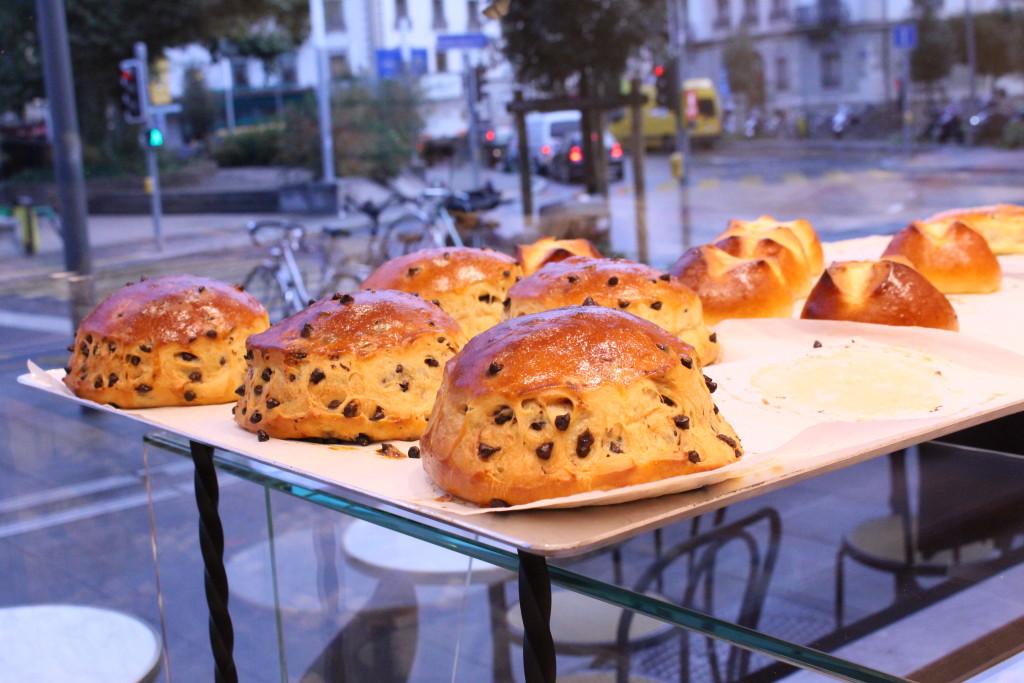 You can order these in different presentations: mini, individual or sets of 4, 6, 8, up to 24. I can't wait to have an excuse to order a box of 24 Merveilleux and stuff my head in it, just kidding 🙂 (no not really).
Historical fact: These wonders come from l'Ille in the north of France. They are originally from there, same as the waffles 🙂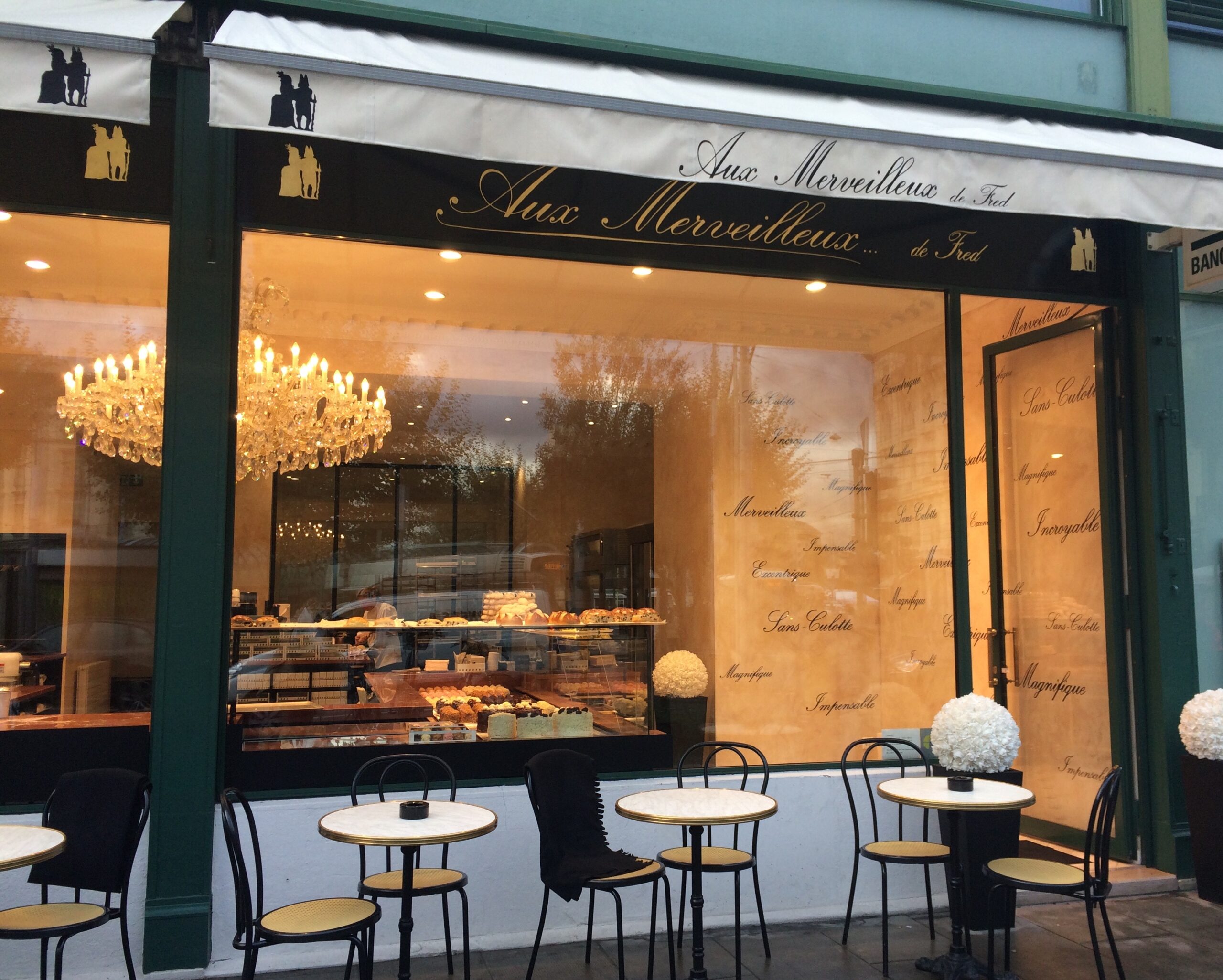 Schedules: Mon-Sat 7:30 -18:30 (Thu open until 19:30 and Sat opens at 8:00)
Reservations: +41 (0) 22 436 80 60
Website
Price for a mini: 2.5 CHF
Price for Tea: 3.8 CHF
© Copyright Livingeneva. Unless otherwise stated, all content, text and photos on this website are work of Livingeneva and may not be reproduced or copied in any form without authorization.