Hello dears!
Welcome back to the blog! Today I want to share a very special service I tried for 14 days! It is called NUTRI'NCO & they are specialised on food delivery menu's with the fixed number of calories you need to maintain or lose weight. It is that simple!
I have to admit, they made my life VERY EASY for those 14 days, as you might know I had my first baby in January 2020. I gained aprox 18 KGs and then the lockdown, the post-partum, travelling to the mountains (aka cheese eating) & the cherry on the top was that I broke my knee April 2021 forcing me to stay in bed for 6 weeks.
All this summed up (and the fact that I LOVE food) havent helped my weight loss journey, pregnancy recovery and healthy habits thrive. I was looking for a solution what would not only help me get back into shape ( and my jeans ) but also would not restrict me in terms on what I should eat or not; I love that there are desserts & carbs too. It is all about the calories already counted and you just need to eat what they bring you.
When NUTRI'NCO contacted me to try their service I was so delighted to hear this was now available in Geneva! It is exactly what I need! I almost do not have time to cook, less count calories, and most of the time I just binge on things I found around the house (like bread mhhmmm, chocolate, pasta) and because of the fatigue I just do not want to think about anything but quickly eat something and rest or work.
They deliver 5-6 dishes per day on eco-friendly packaging ready to be eaten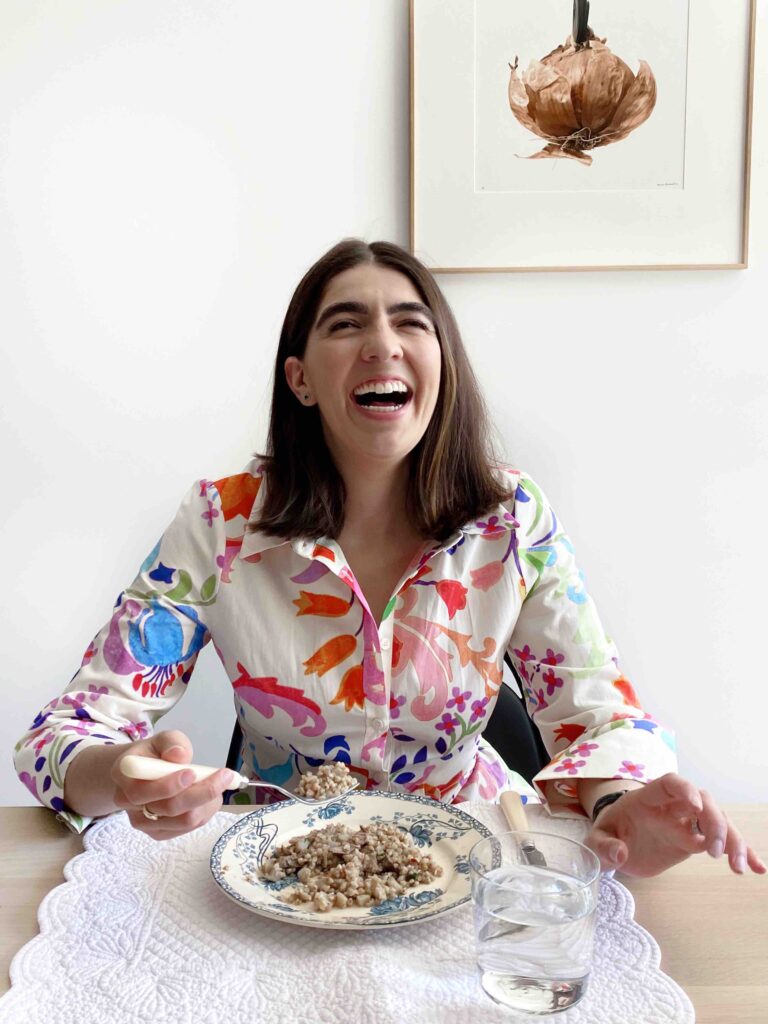 Together with my husband we did the 14-day program, meaning that we had breakfast, lunch & dinner from Nutrinco during 14 days.
I really liked that the calories are allocated in 5 different meals (if you choose a 2,000 cal menu it is 6 meals) salty breakfast, sweet breakfast, lunch, dessert & dinner. This gives a lot of versatility to your day, and you can move around the meals as you prefer. In my case I would only eat the salty breakfast in the morning, then I would save the sweet one for later or for the dinner. Same for the dessert, I would usually eat it around 4pm when I need a "pick-me up" sweet snack.
I lost in total 2.2 Kgs in 2 weeks! & my husband 4 Kgs!
There are 4 programs: Super Fit 1,200 kcal, Fit 1,500 kcal, Balance 2,000 kcal and Super Balance 2,500 kcal. I chose the 1,200 kcal menu, because when I started I was lying in bed all day with zero physical activity, as the days passed by I started being more active since my knee started to get better. The days which I had more activity I would eat an extra banana or another fruit to avoid feeling low in energy. The purpose is not to do a fad diet and lose 10 kgs in one week, but have a more steady lifestyle and a better relationship with food.
I wont lie, at the beginning I was a little set back from the portions, I felt like I was going to be hungry all day. But after 3 days I really got used to small portions and a really complete meal. The first day I told my husband "I feel like I havent eaten yet, but I am not hungry anymore". I guess this is how I should feel after every meal, and not like I am about to explode (Like I usually do… oops). After 14 days, the smaller portions did not scare me at all, I was looking forward to my meals and also I started to eat slower to enjoy every bite of it.
No shopping, no need to cook anything, just heat them in the oven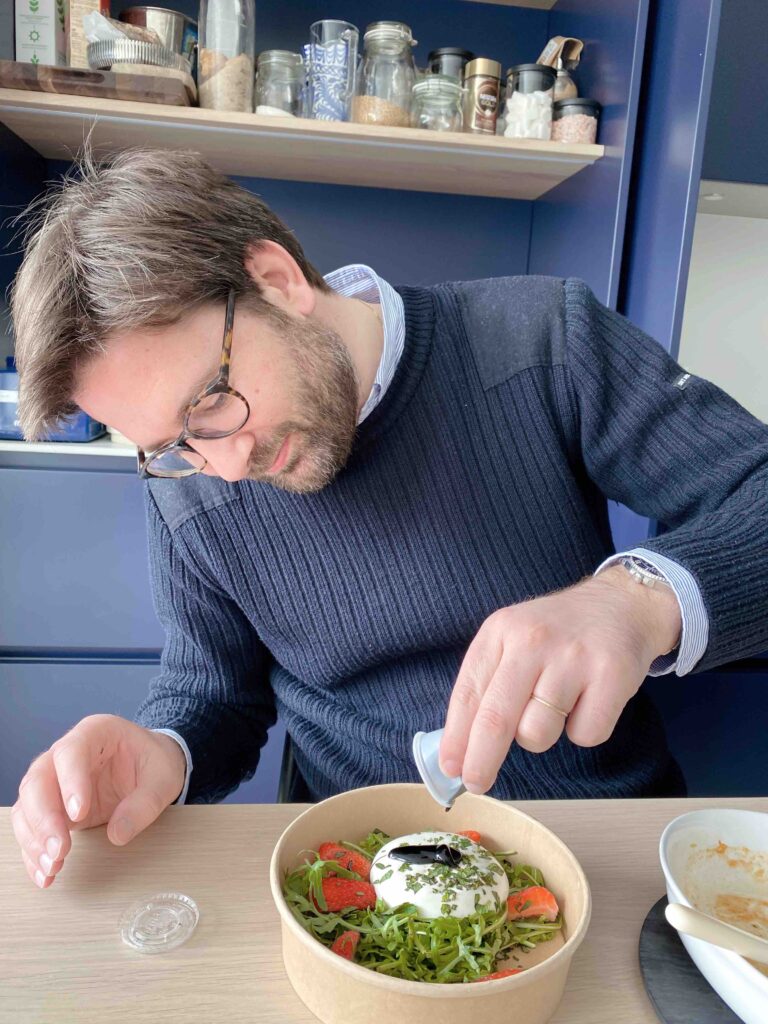 My husband's experience
If you know Emmanuel you know that he loves eating and everything related to food & cooking. Emmanuel was so surprised by the results too, he lost 4 kilos! It is the first time he is in a "diet" and was not sure what to expect. At the beginning when I told him we were going to do this; he looked at me with a weird face, and was scared of what we were going to eat. But since day one he realised it was not only salads and vegetables, but a whole variety of meals & dishes.
He loved the originality & creativity of the food, they are not your typical meals! He loved the "surprise effect" of having something different everyday! Food is tasty & elaborate, with a special touch every day. One of his favorite menus was the one with the Spinach Quesadillas or the pasta with beef.
Emmanuel was so surprised by the results too, he lost 4 kilos! while he has chosen 2000 kcal menu and his portions were much bigger vs mine.
I would recommend to do a program with your partner, since it is a nice dynamic & created a "challenge attitude" that is fun and motivating.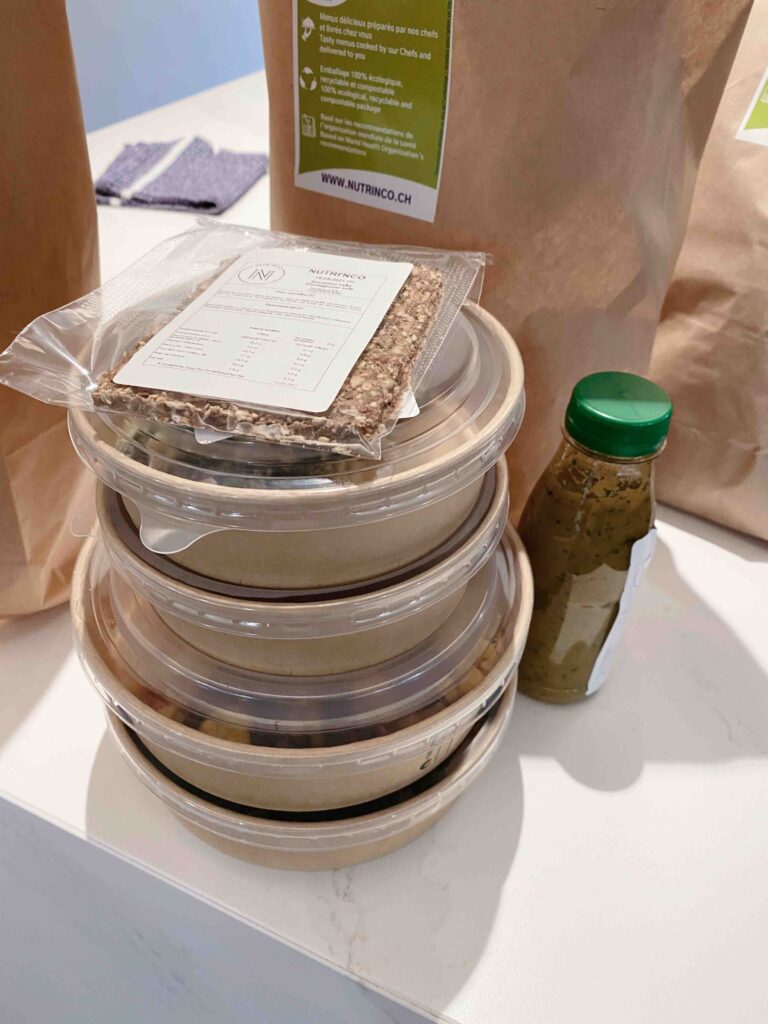 NUTRI'NCO was launched in March 2021, to serve a clientele that is looking for a comfortable weight loss or stabilisation with gourmet menus with flavour.
All meals were well thought of and prepared by specialised chefs following WHO recommendations. This means there is a healthy balance between proteins, fats & carbs without falling into a "fad" diet that is not sustainable in the long term.
I really recommend this service, it is practical, delicious & convenient. I loved not to think "what am I going to eat" for 14 days, and also I did not have to do almost any cleaning after. Most of the packaging is recyclable & easy to dispose.
NUTRI'NCO in 6 Points
Type of food: Very diverse, there is all types of food. From salty to sweet and they have 14 menus, and they are very different from one another. I tried them all!
Location: They are currently only on delivery, the complete meals are delivered to your doorstep on their eco-friendly packaging.
Delivery days: They deliver on Monday, Wednesday & Friday. Late in the evening, so you are at home.
Duration: Depends on you, programs go from 1 day to 28 days or even longer if you wish. You can select specific days of nutrition, e.g. without weekends.
Price: Depends on the program & duration, but for a 1,500 cal menu it starts from 49CHF one day
LivinGeneva's Tips: Calculate your calories on their website & then remove from 200 – to 500 per day. Also regular activity & avoiding sugar drinks will help on the results.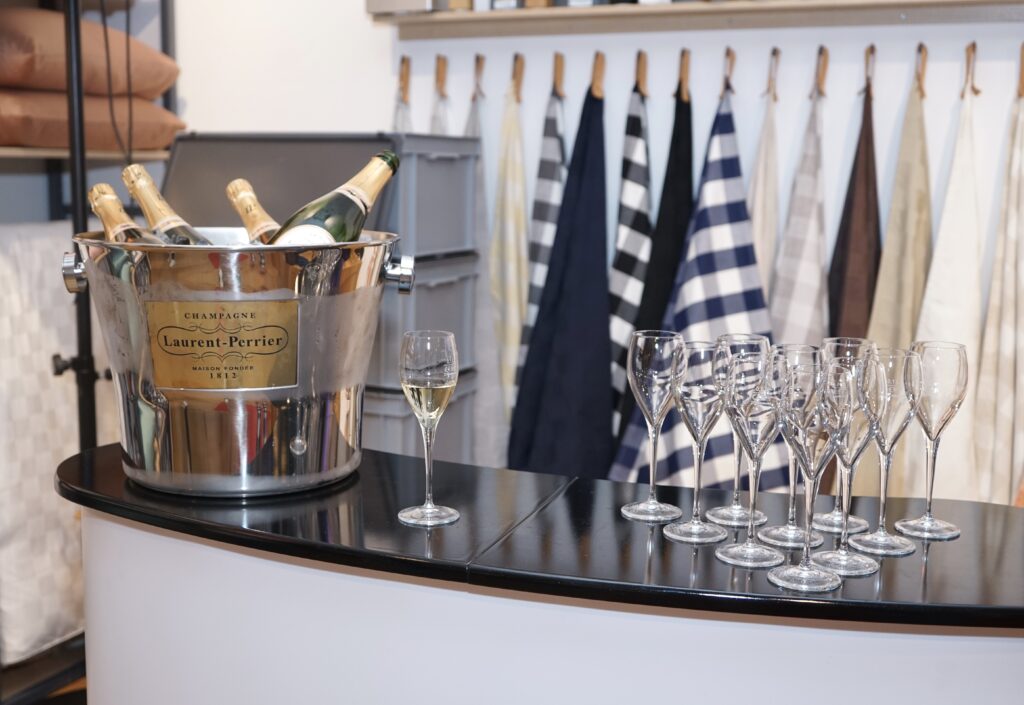 *Article Sponsored by NUTRI'NCO, all reviews and comments stay independent and are according to our Editorial Code