Restaurant Marcel is one of my favorite hang-out places in Geneva. There are some weeks where I go several times!
I appreciate the versatility of the place and the great location. You can go there in the afternoon for a Matcha Latte (with almond milk) and work a little on a specific project or have brunch with your chéri(e) on Sunday.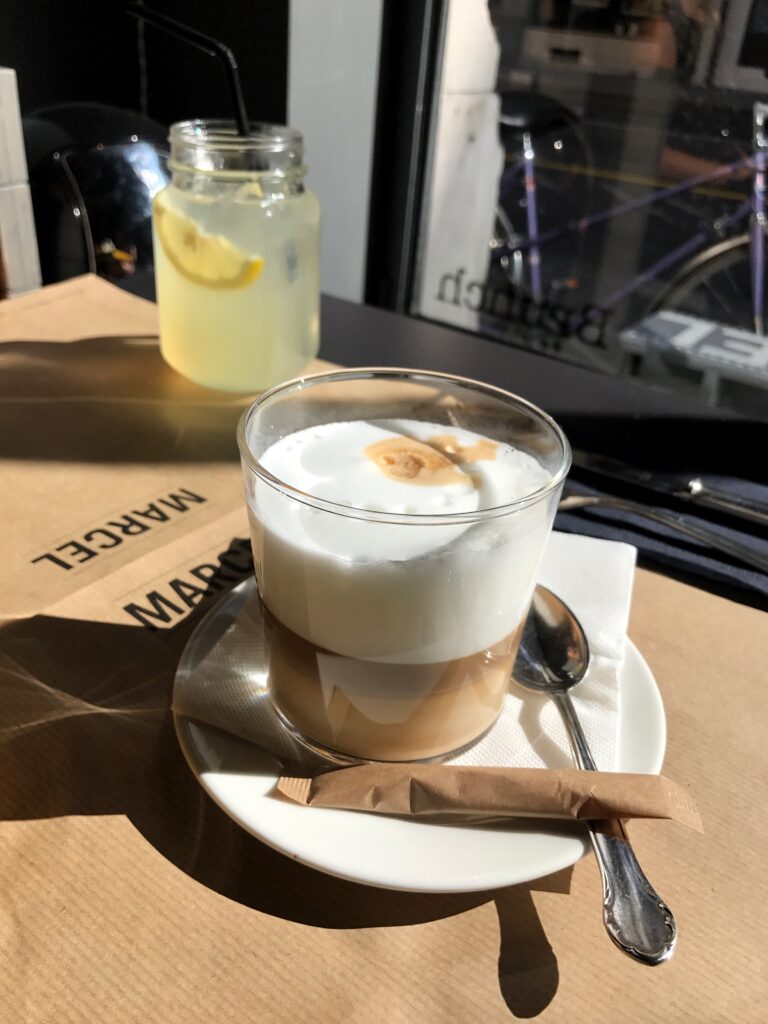 It is open NON-STOP like the say here in Geneva, meaning that they do not close between lunch and dinner. This, you will see, is very very useful to know since there are very few places in Geneva where you can have a proper lunch outside of service hours (12:00 – 14:30).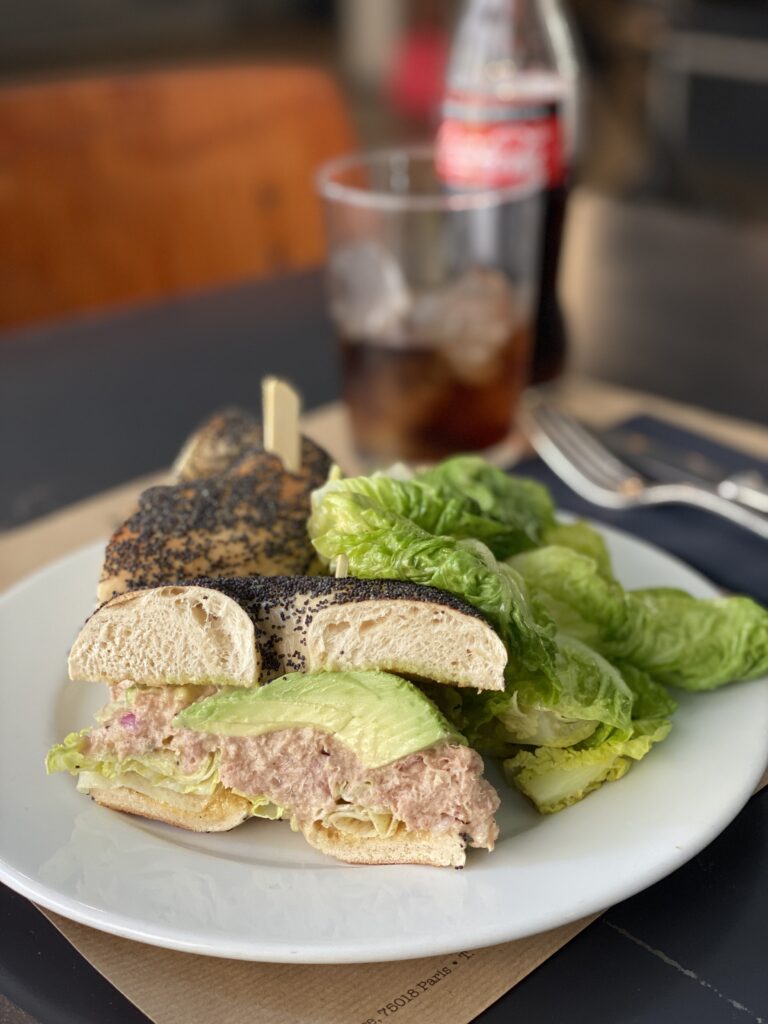 Their breakfast is delicious! I have ordered almost everything on there: the French toast, the pancakes, the eggs… everything is always fresh and good. When I was pregnant, they would even prepare a special bagel for me; they would substitute the tuna bagel with turkey instead so it would not have mayo… best thing ever (I even ordered it once on smood hehehe).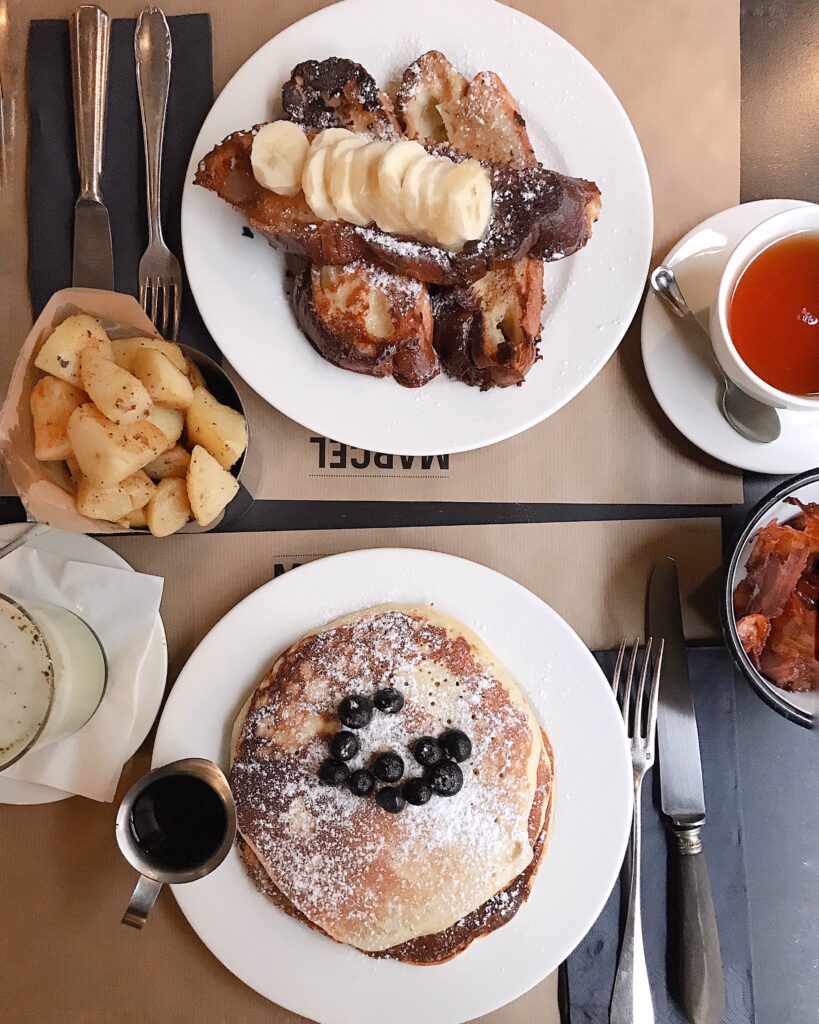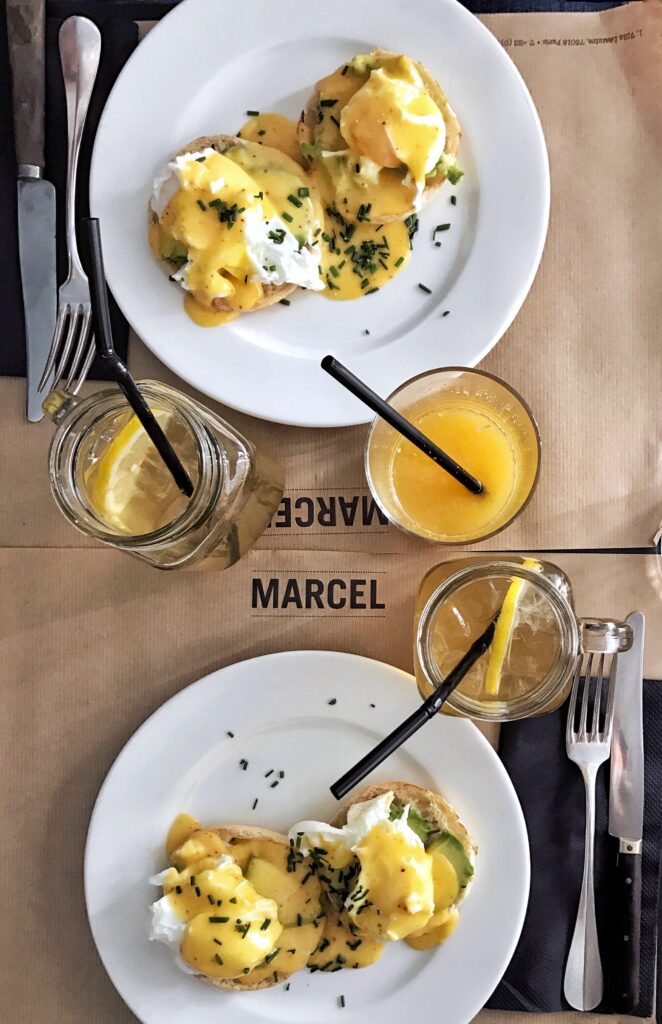 Great place! Always a friendly face welcoming you and the food is comforting and fresh.
I love their motto: brunch all day everyday…. this is my kind of place!