I like their avocado toasts and delicious bowls for lunch, I also enjoy their desserts like the banana bread and the cinnamon roll soooo much (one of the best in Geneva!).
Their first location at Adrien Lachenal is the most practical one and the bigger one, with a small terrace that surrounds the place. The one at Quartier des Bains is smaller but super cute and has a practical and quiet mezzanine to work in peace during the day.
Their latest location in Place Grenus is small but super practical for take-away tea or coffee and their signature desserts and pastries. It is also nice that you can buy several products like oat milk or granola from different brands, and their fresh juices from the fridges for take-away or drink there.
Schedules:
Adrien Lachenal ?
Week: 7:00 am-4:30pm
Weekend: 10am-3:30pm
Rue des bains ?
Mon-Sun: 10am-3:30pm
Place Grenus ? 7am-3:30
---
A great place for take-away or sit and enjoy healthy breakfast and delicious coffee or warm drinks. Green Gorilla was one of the first "healthy vibe" places that opened in Geneva, bringing us smoothie bowls, fresh juices and avocado toasts!
One of my favorite options from them is their delicious and fresh smoothies, they are very original and tasty and always with whole foods and healthy. They also have a great selection of cold press juices to take from their fridges that are prepared everyday.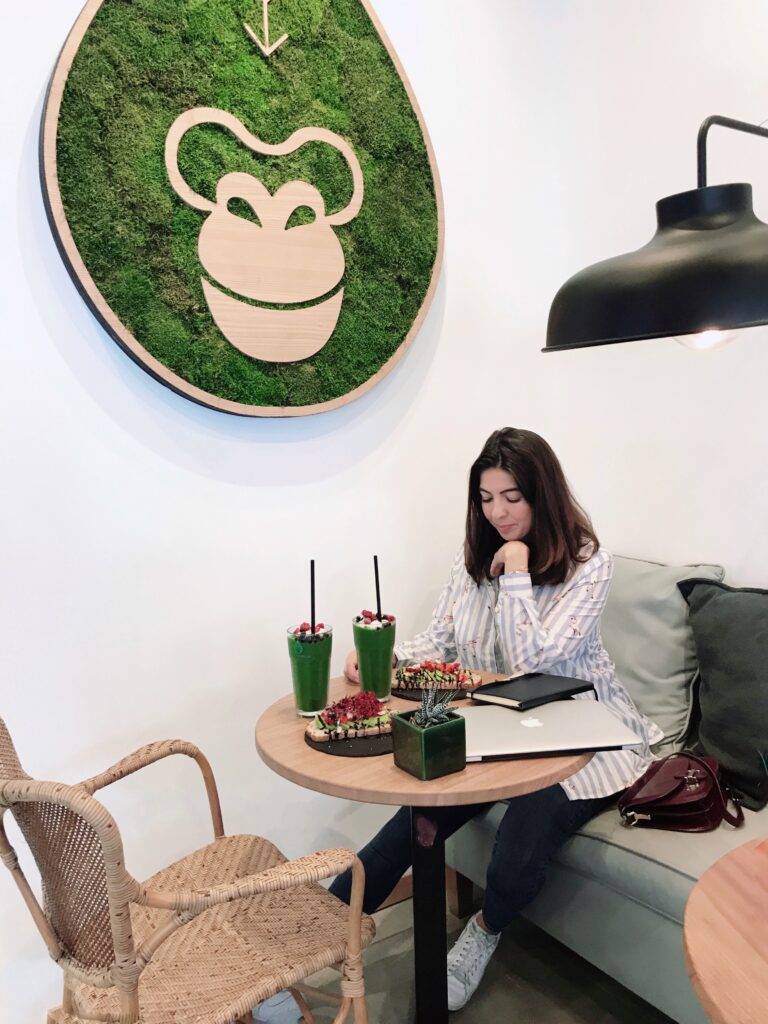 If you choose to have your breakfast there, they have great locations to work from there (with plugs everywhere) and they are friendly about you having a quick meeting there with your computer.
Great place, great ingredients!
---
Alive is a vegan Café with great options for breakfast & stunning desserts! They are so beautiful!! When I think of Vegan places in Geneva, I always think of ALIVE.
I love all the options they have of non-dairy milks (Oats, Almond… etc) and that you can also purchase there. Their golden latte is DELICIOUS and you have tasty pastries to choose from everyday.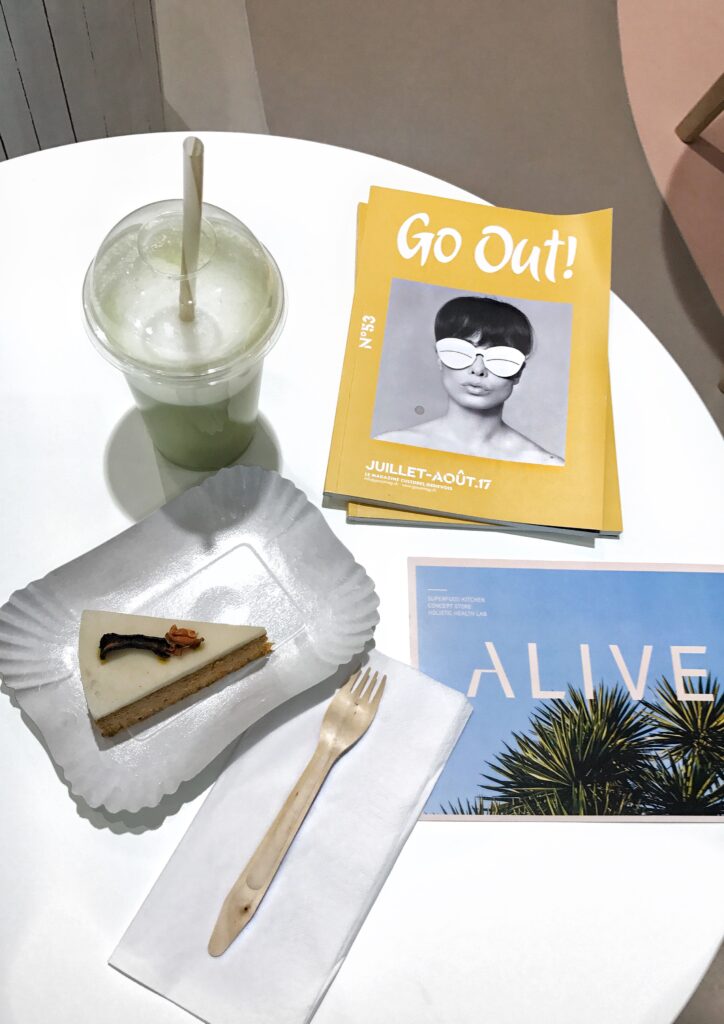 The place is zen and full of light, the decor is simple and elegant, you can spend hours there since it is super peaceful.
It is not only a breakfast location, they propose several cooking workshops, yoga classes and personal training sessions too.
Schedules: MON – TUE 8AM -8:30PM
WEN – FRI 8AM -10PM
SAT 11AM – 6PM
SUN 10 AM – 5PM
Webpage
Address: RUE DES BARQUES 2, 1207 GENÈVE, SUISSE
---
The newest of its kind in Geneva Avo Break is a great place for a healthy breakfast in Geneva! They avocado toasts are definitely the most beautiful in town and I really enjoyed their matcha!
As its name says it, they have a focus on avocado, but not only! They prepare a super good banana bread and other pastries. They also have a selection of different "TOASTS" that can have chicken, mushrooms and even rosbeef! They propose different bowls too as part of their selection of food.
Regarding the hot drink they have matcha latte (6CHF), espresso, hot chocolate and a selection of teas and herbal teas.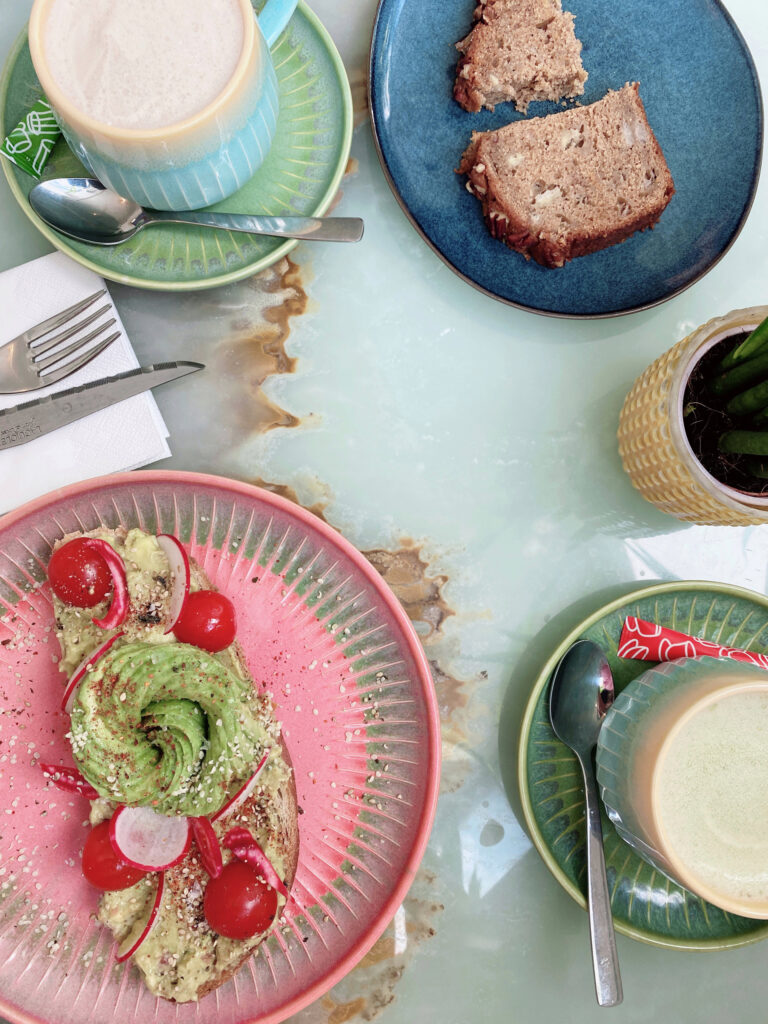 Telephone: +41 22 559 74 77
. Rue Adrien-Lachenal 6, Geneva, Switzerland 1207
---
Marcel is a restaurant that is open all day everyday, serving breakfast, lunch and dinner with different options of food, from healthy options to more indulging there is a fix for everyone at any time!
Their breakfast is delicious! I have ordered almost everything there: the French toast, the pancakes, the eggs… everything always fresh and good. They have of course healthier options too! I love their matcha latte with almond milk! My favorite in Geneva!