Looking for a good hairdresser in Geneva is not an easy task! There are so many and they are often quite expensive for you to be trying all of them until you find the right one.
After more than 8 years living in Geneva, I still had not found a hairdresser I was super happy with.
In one of my Instagram stories I asked you for advice on where to cut and highlight my hair, many of you recommended Au Lodge by Loïc Hauck! So I decided to give it a try.
The first time I went, I saw Catherine for a haircut only. I was so happy to finally get a haircut after 9 months!
« It has been one of the best haircuts I have had in my life! »
My hair was naturally voluminous, but without layers and super easy to style at home! I called it the « telenovela » haircut! I received so many compliments on it! 2 months later, I saw Loïc for a balayage, to get more of a summer feeling.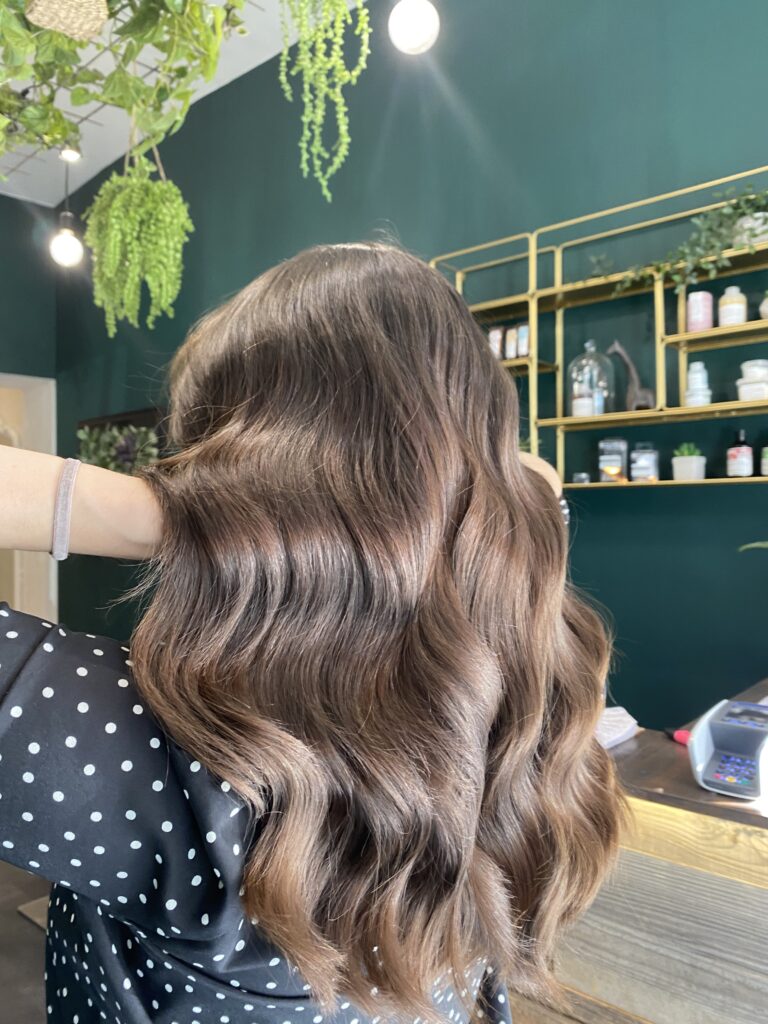 I love the products they use and the time they dedicate to each client. They are always very respectful of what you are looking for and they really get the look you want.
Last time (Oct 2020) I wanted a radical change so I went back to a long bob and a darker shade, and I am so pleased with it. Although I loved the California vibe, I think that this is more of a signature look for me!
I really recommend this place for both color and cut! Make sure you reserve in advance since they are always very busy and often fully booked.
Webpage
Telephone: +41 (0) 22 736 31 32
Address: Rue de Glacis de Rive 21, Geneve
Prices:
Cut, brushing & mask
Short: 95 CHF
Mid length: 110 CHF
© Copyright Livingeneva. Unless otherwise stated, all content, text and photos on this website are work of Livingeneva and may not be reproduced or copied in any form without authorization.