The first moments you arrive to Geneva and a Sunday crawls in, you wonder if anyone lives in this city… it is actually scary (even more during Winter). Most businesses are closed, and this means people will stay home too.
Therefore, it is very hard to find a descent restaurant that is open non-stop (meaning that they do not close the kitchen between 14h – 18h30 and open on Sundays too!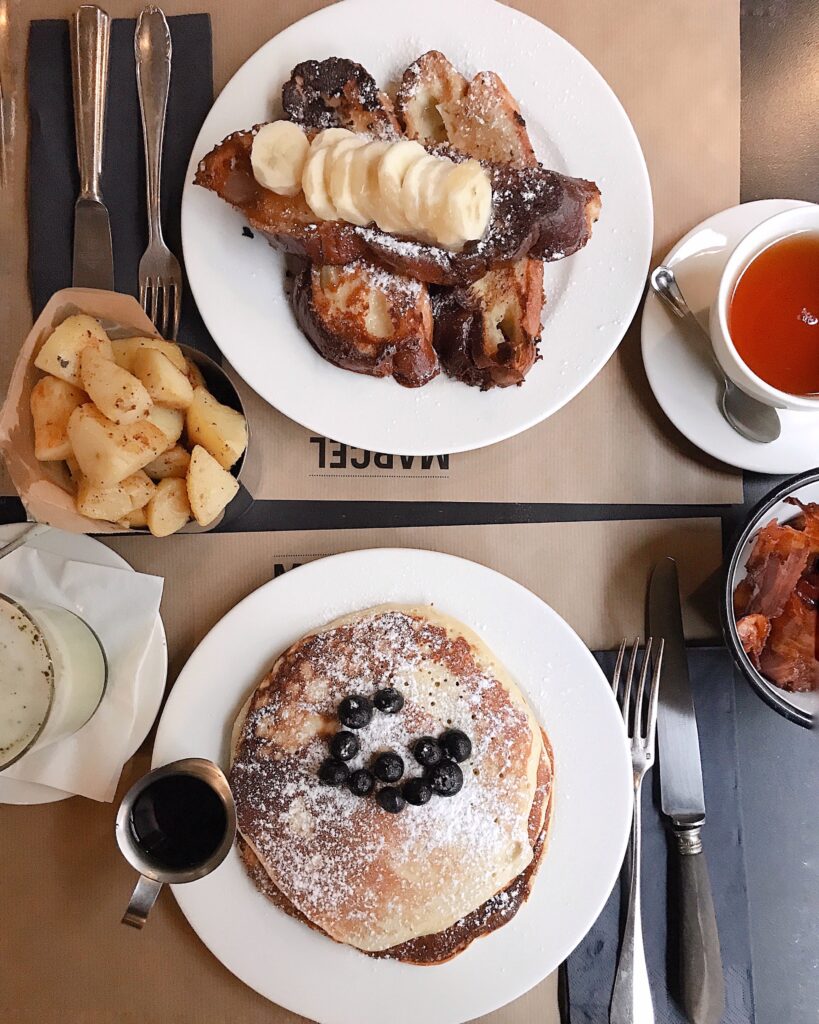 Marcel is a restaurant that is open all day every day, serving breakfast, lunch and dinner with different options of food, from healthy options to more indulgent ones. There is a something for everyone at any time! They have a great brunch on Sundays that is served all day!
I really enjoy their French toast for a Sunday treat, but you can also order salty options and a more Lunch version and not only brunch dishes!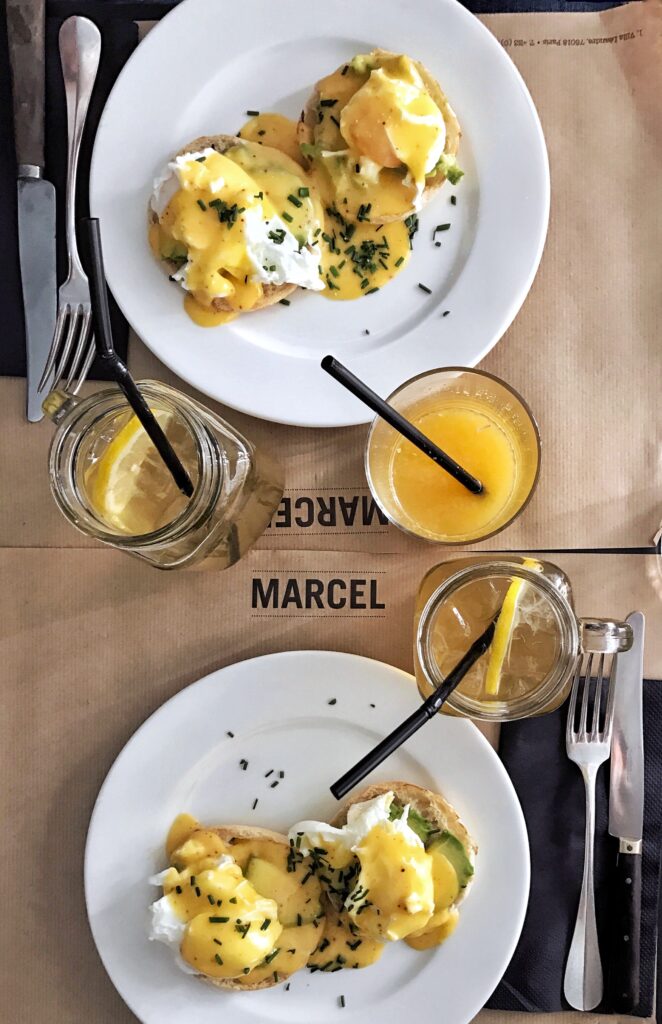 ---
Brasserie Lipp is an institution in Geneva since 1986, it is one of the few restaurants where you are always happy to go. The service is impeccable and very professional too (they have probably been there for at least 15 years), they never change.
It is traditional French food, and all the classics we love! I love their artichoke and their salads. It is also a great place to eat sea food and oysters for example.  
Website
Address: Rue de la Confédération 8, 1204 Genève
Telephone: 022 318 80 30
---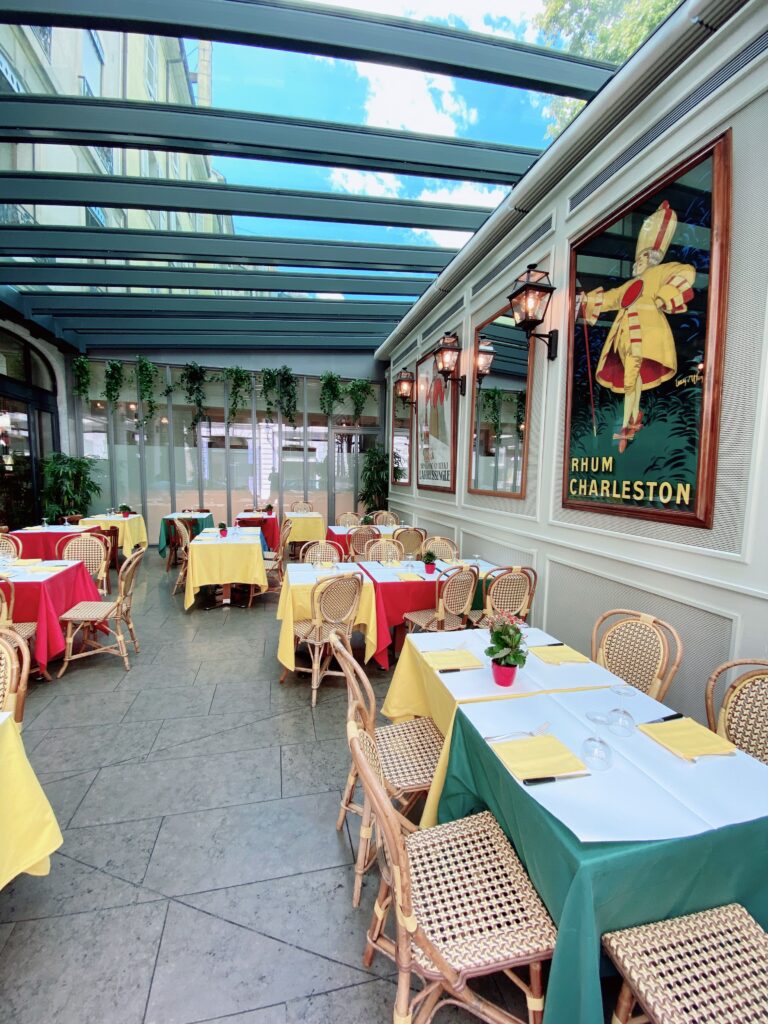 A must in Geneva, every time my brother is in Geneva we head to Relais. They have only one menu: Salad, Entrecôte with Fries and a delicious secret sauce & a multiple choice of desserts. Simple and effective, just like we like it.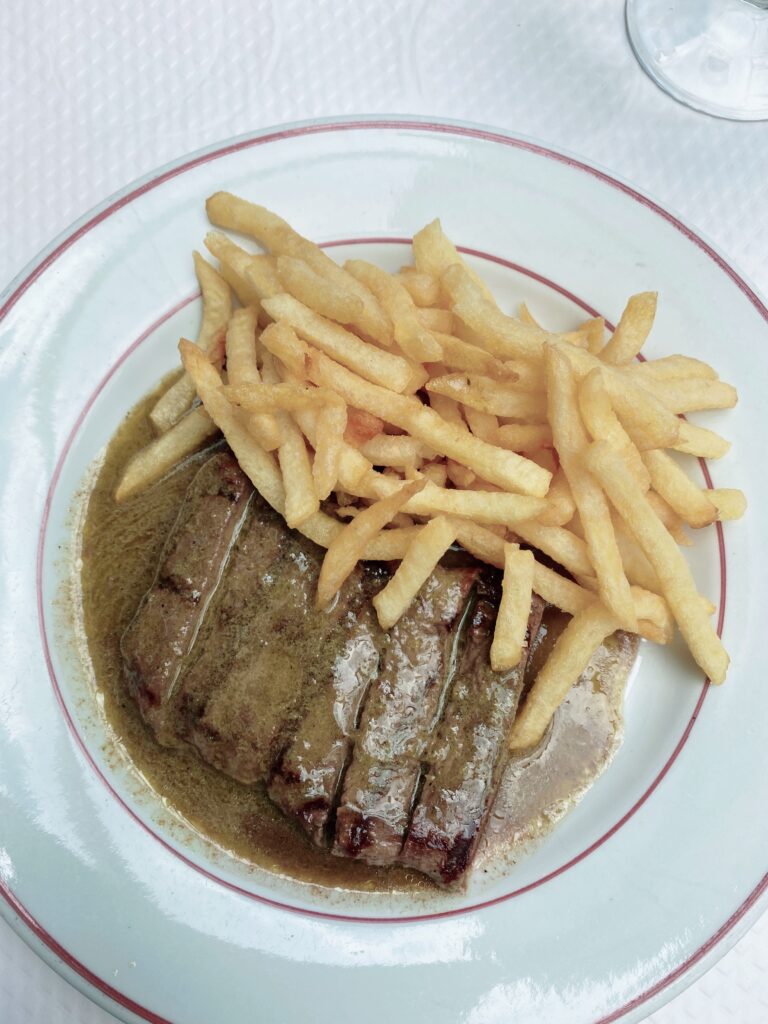 It is open on Sundays and non-stop too, the service is effective and fast, and you can eat in about 40 min including coffee. They have a great covered terrace in the back that can be used during Winter and Summer and it has a great vibe.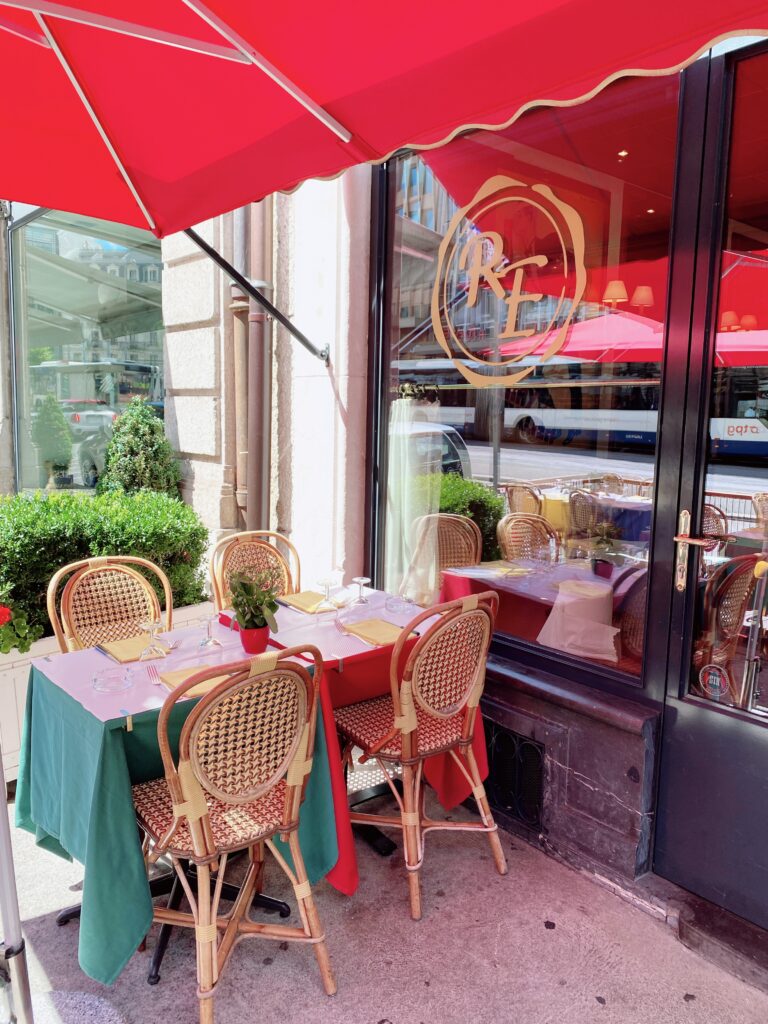 Price for deserts: from 9CHF – 15 CHF 
Email:[email protected]
Bus Stop: Rive (2, 6, 7, 8, 9, 10, 12, 25, 36)
---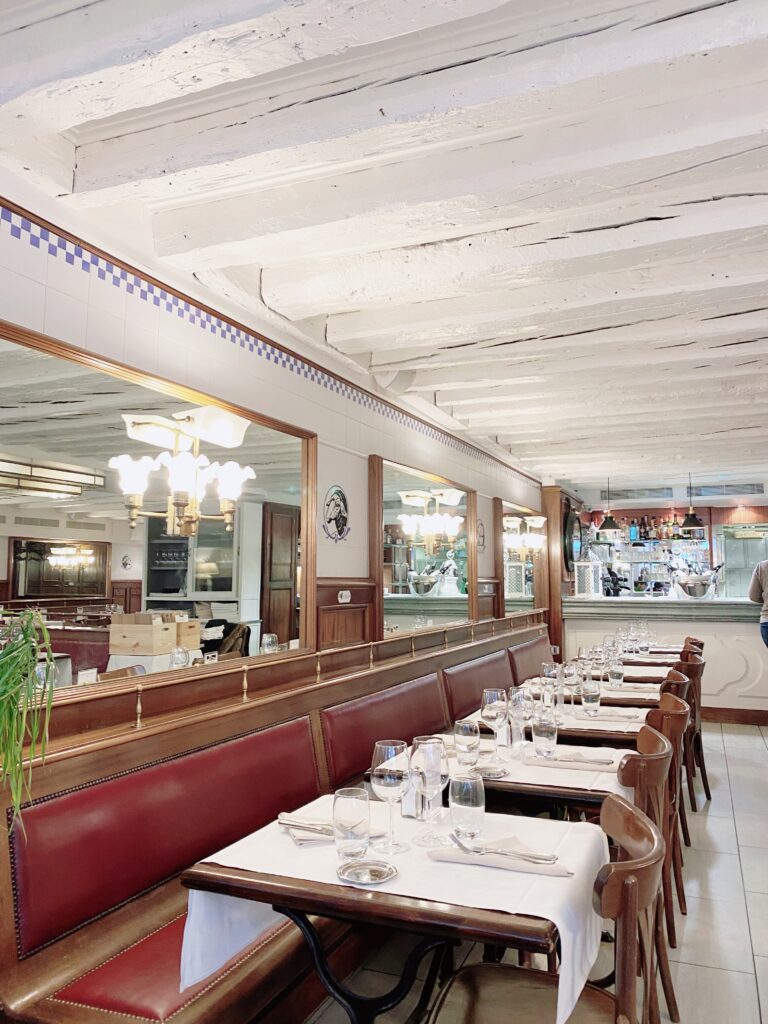 A traditional French restaurant in the heart of the Old Town (right next to Place Bourg de Four). You will always find something comforting and delicious on their menu. The best part? They do not close, meaning you can have a Foie Gras toast at 16h00 if you wish LOL.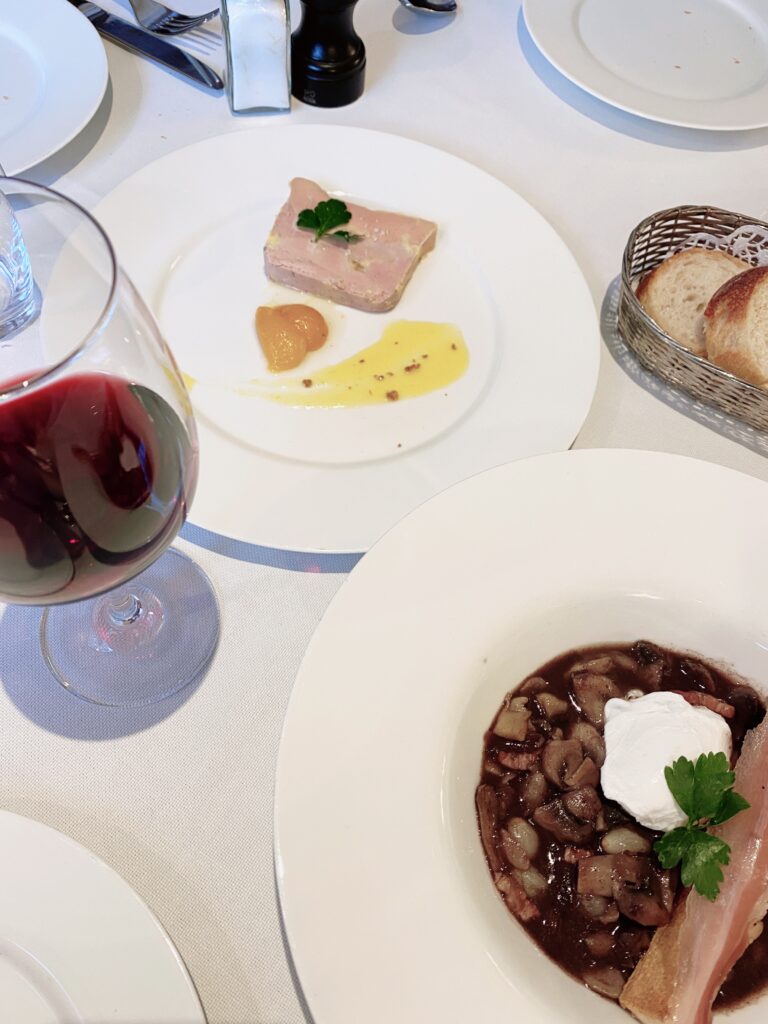 Believe me when I tell you this is not usual in Geneva, specially on Sundays! I also like their ambiance, simple and classic, like a restaurant in Paris. The location is also very practical and convenient for turists visitng the city or meeting with friends.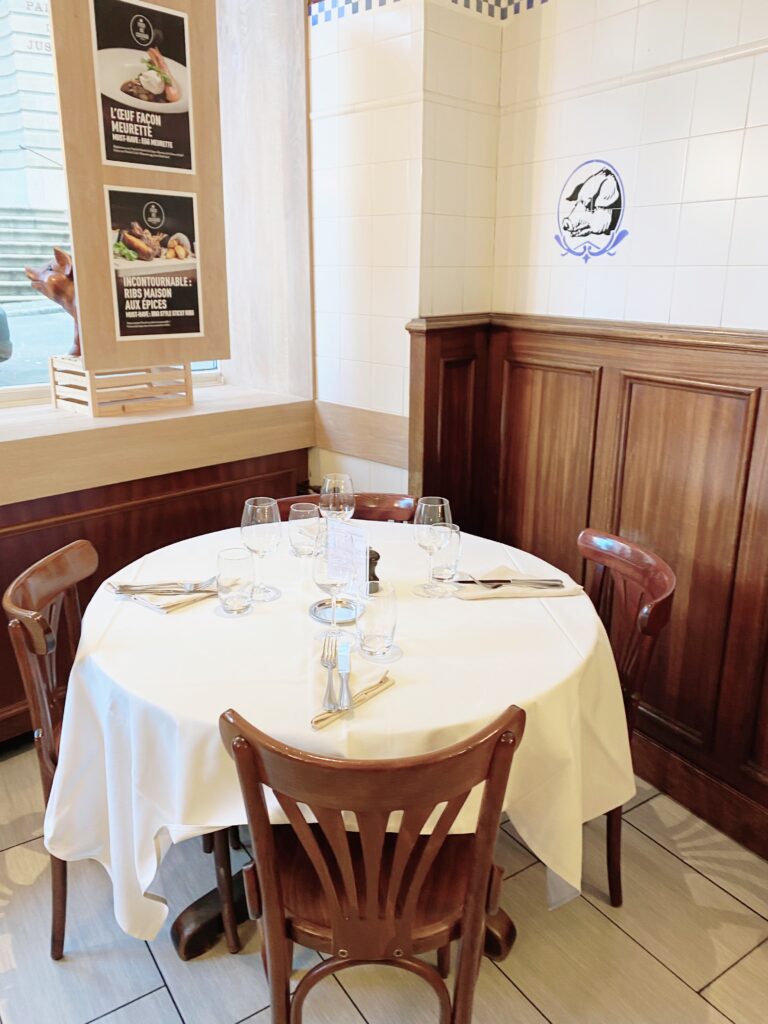 Address: Place du Bourg-de-Four 4, 1204 Genève, Switzerland
Delivery: order via SMOOD  here (if it is the first time ordering on smood use code dianao6855 for -10CHF)
---
The big burger and HUGE milkshakes we have seen on Instagram can become your Sunday craving quite fast! They are the kigs of indulging, decadent & instagramable food and beyond!
I love their burgers and their beautiful CrazyShake® milkshakes, that seem to defy gravity! I have tried almost all their menu and some of my favorite are the mozzarella sticks, the Swiss burger and OREO CrazyShake® milkshake !