Hello, dears!
Welcome back to the blog! Today I am sharing with you some things to do in Basel. Since Art Basel is happening this week, I went exploring last week to do some research and bring you this article!
Have you been to Basel, what places would you recommend? Comment below!
#1




Rathaus (Town Hall) and Marktplatz
.
One of the most beautiful and colorful buildings in Basel is Rathaus (Town hall) that hosts the Cantonal Parliament and administrative offices. The bright red contrasts with the blue sky and the gold reminds us that Basel was a very important city for commerce when it was built 500 years ago.
This is not the original architecture; it has expanded. At first there was no tower and only the 3 arches were built.
The colored tiles make reference to the cathedral and the roofs in Bourgogne; it was fashionable back then and we are thankful for that since it is absolutely beautiful!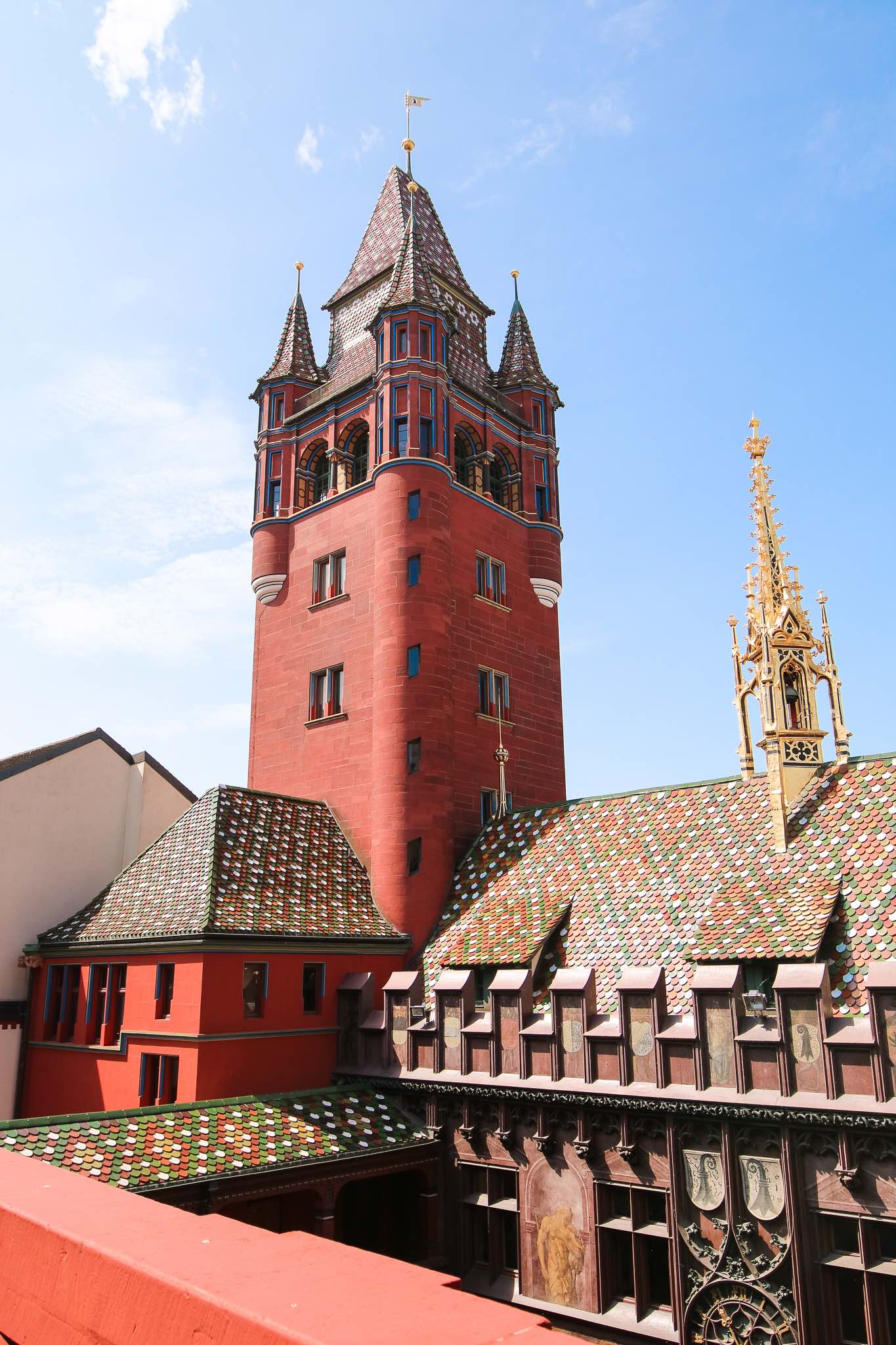 ---
#

2


Take a drink by the Rhine & swim with your fish
!
A Basel tradition during summer is to go to one of the Buvette's by the Rhine and spend the evening there watching the sunset. My personal favorite was Flora Buvette, with its pink tables and lightbulbs.
Another Basel tradition is the fish! But not any fish, Wickelfisch; these are colored and they work as hermetic clothes storage and are inflatable! They have all sorts of colors and people put their clothes inside and personal belongings, add some air, roll 7 times and hop in the water and let themselves flow until they reach their favorite Buvette!
Behind Tinguely Museum there is a beach were you can enter the river easily.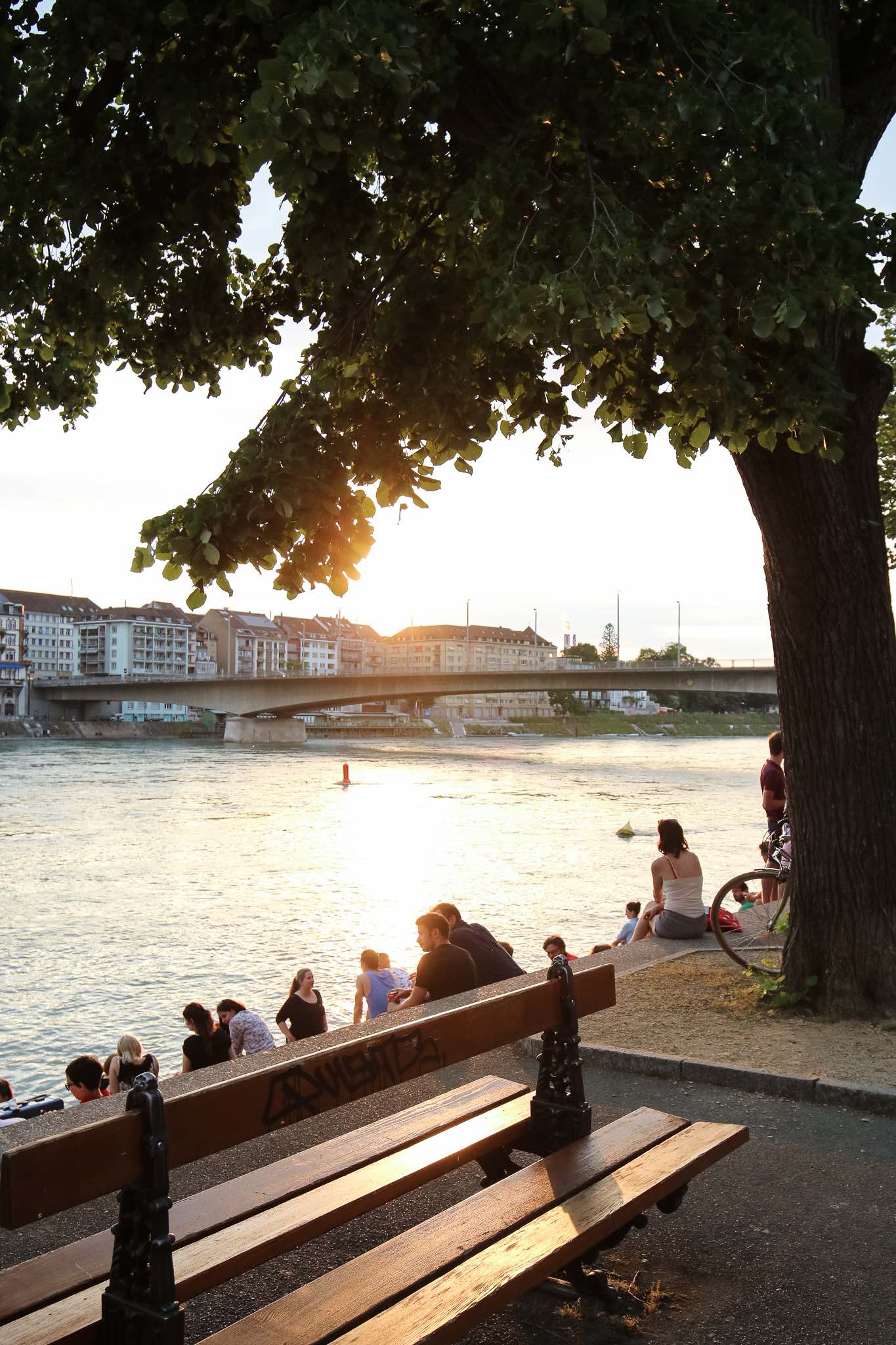 ---
#

3


Walk around Kleinbasel & florastrasse
.
Kleinbasel or smallbasel is a popular and up-coming neighborhood in Basel. It used to be the "hot" neighborhood where you would not hang out at night; but today? There are plenty of cute restaurants, cafes and bars and has become a cool neighborhood.
My favorite Cafe there was Flore Cafe, it is also known as the "instagramers" cafe since it looks like a Parisian Cafe and you can hang there and take pictures and be judged by people passing by LOL!
Next to the Flore Cafe you have florastrasse, a street that takes you to the Rhine and is full of flowers and roses and colorful houses! Simply beautiful! At the end of the street you will find Flora Buvette !
More about Kleinbasel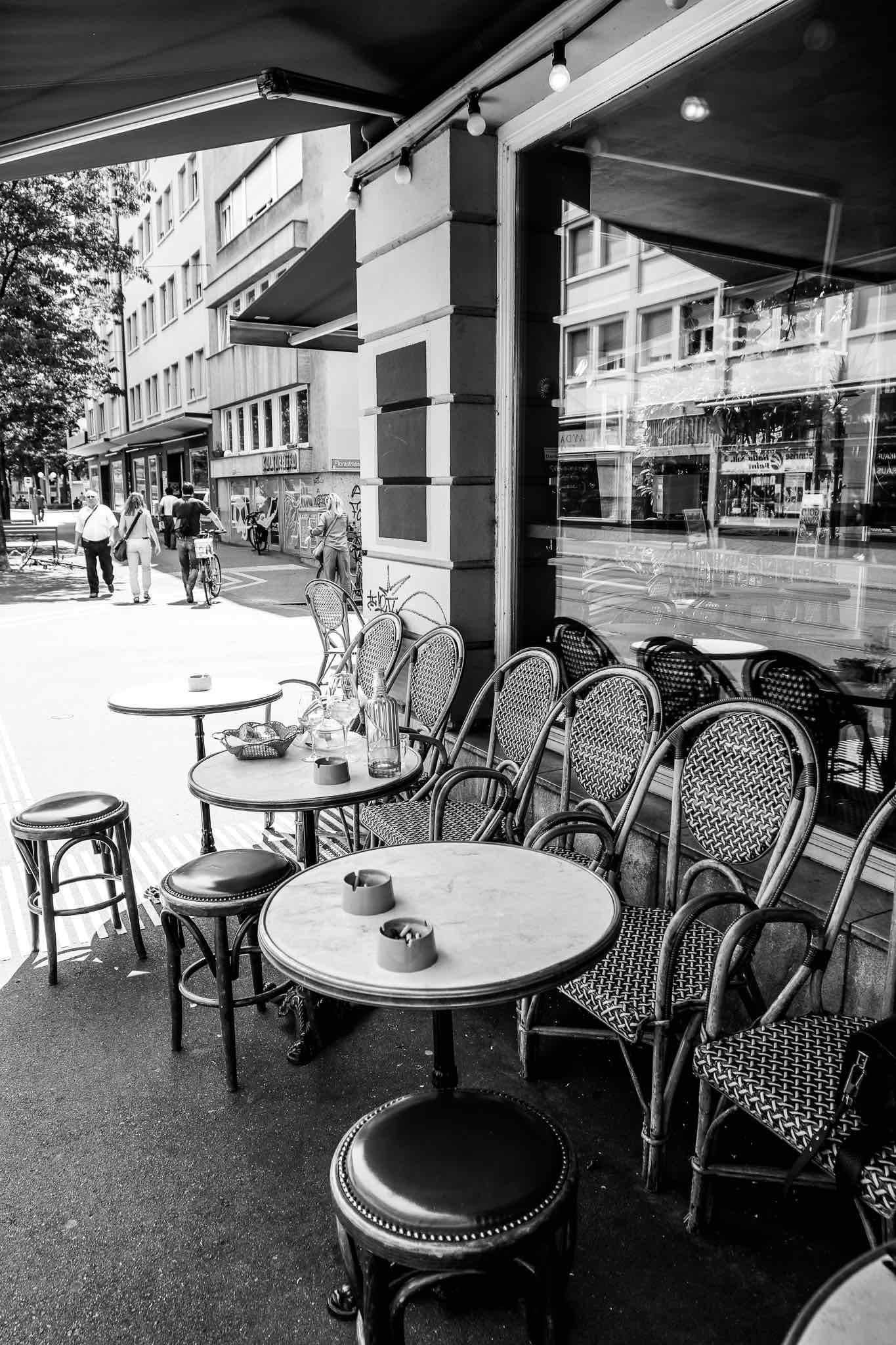 ---
#

4


Walk around the Old Town
.
The old town of Basel is absolutely wonderful, every street is a piece of history and the houses are each cuter than the other.
I loved Andrew Square, with the yellow chairs and big tree in the middle. You know why there is a square like this in the middle of the old town? It used to be a church and then it was emptied and they stocked grain and food inside. However, this brought rats and filthy animals so people complained… they finally decided to take it down and have a nice square!
An interesting fact about the old town is that you can see the year the houses where built, going back to 1300!
Also, Basel's old town used to have a wall protecting and keeping the city safe; a terrible earthquake took a part down and little by little it was all removed. However, you can still see one of the gates and at the Der Teufelhof Basel hotel you can ask to go inside, to the ground floor and observe part of the wall.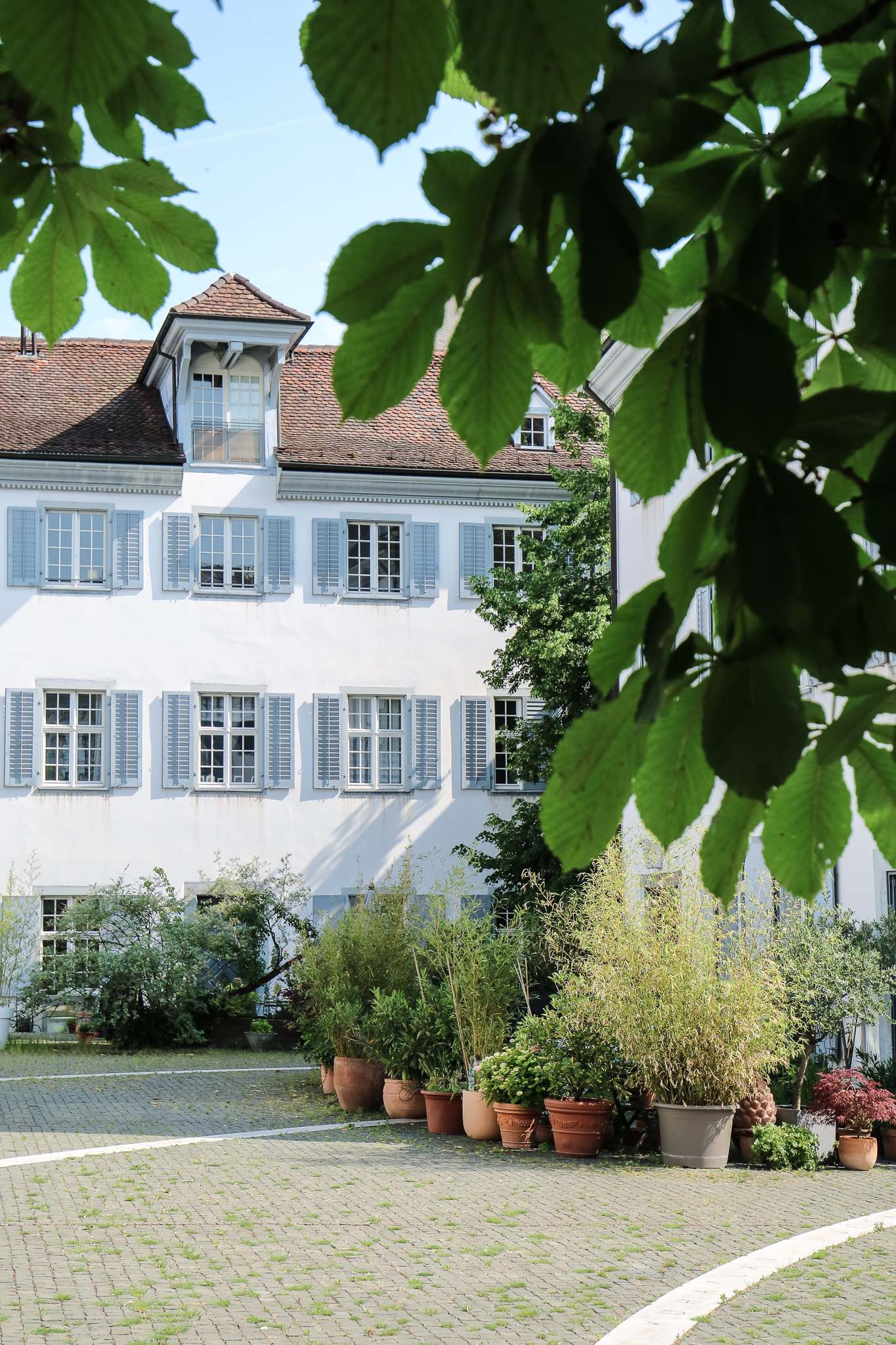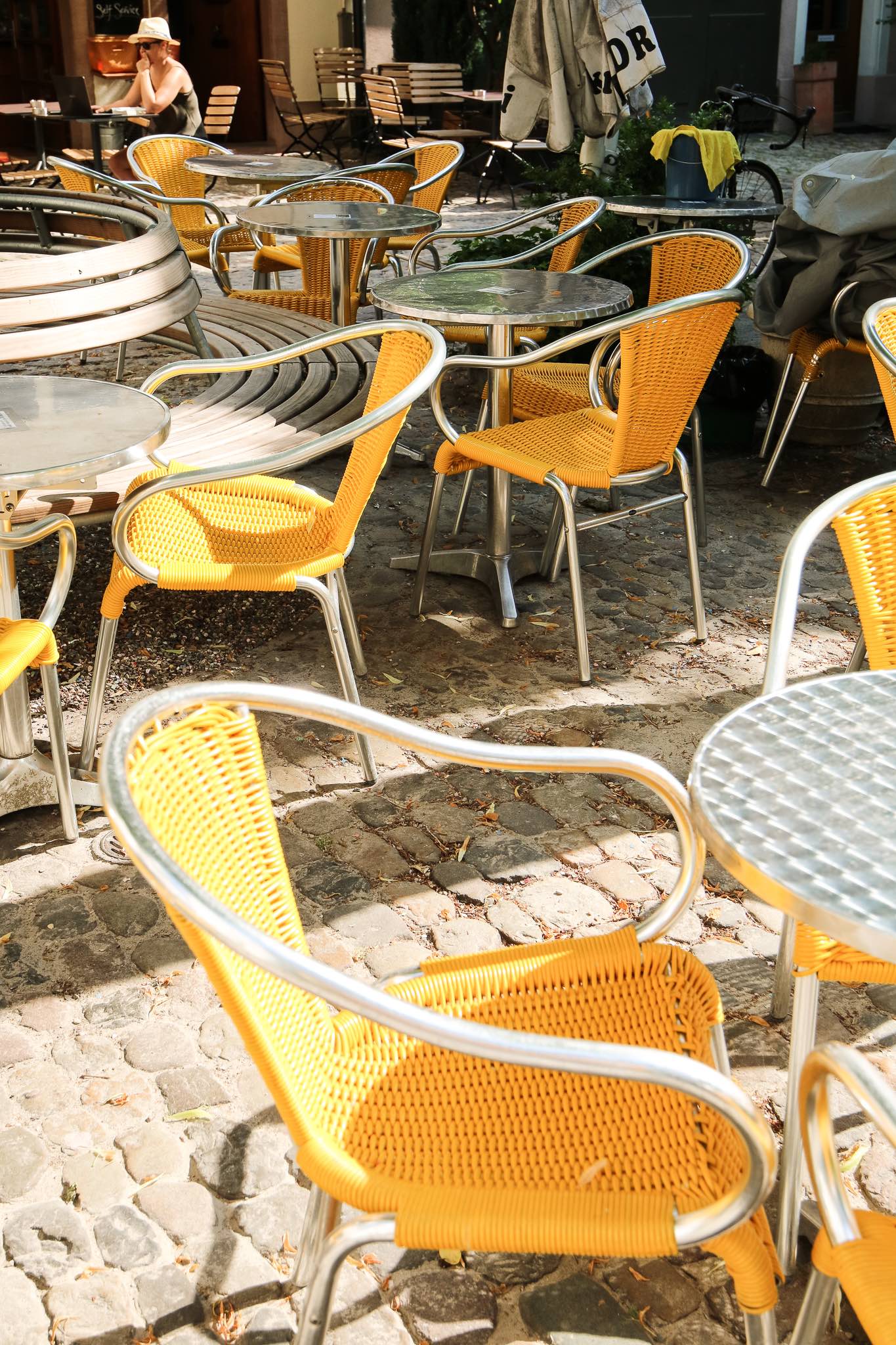 ---
#

5


Check the rock n' roll graffiti wall
.
Inside the old town you have a particular wall that contrasts completely with all the other decor and architecture of the old town. This wall (photo below) started thanks to the bar in front. The owner was tired of having ugly graffiti and tags in the windowless wall in front of this bar, so one day he asked a guy he caught doing graffiti to do a nice one and that is how it all started!
Address: L'UNIQUE | House of Rock | Gerbergässlein 20 | 4051 Basel
https://www.instagram.com/p/BwMRn16D76o/
---
#

6


Buy Christmas Decorations at Johann Wanner
.
A stunning boutique in the old town, where you can buy really beautiful Swiss souvenirs (not the typical ugly ones) and all year long the most original and extravagant Christmas decorations. The store goes on and on and on, with piles of colored decors full of glitter and original shapes!
Address: Spalenberg 14, 4051 Basel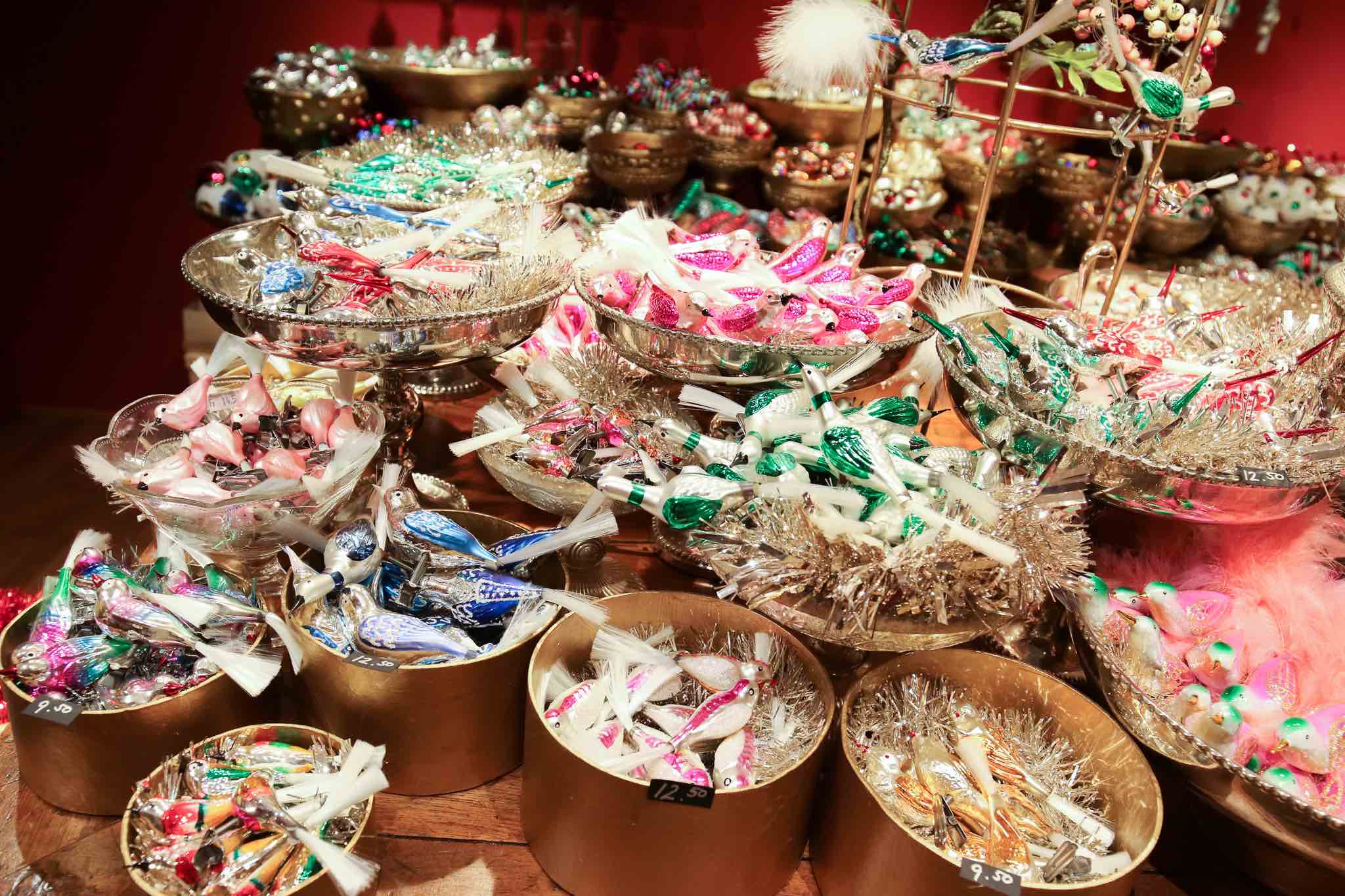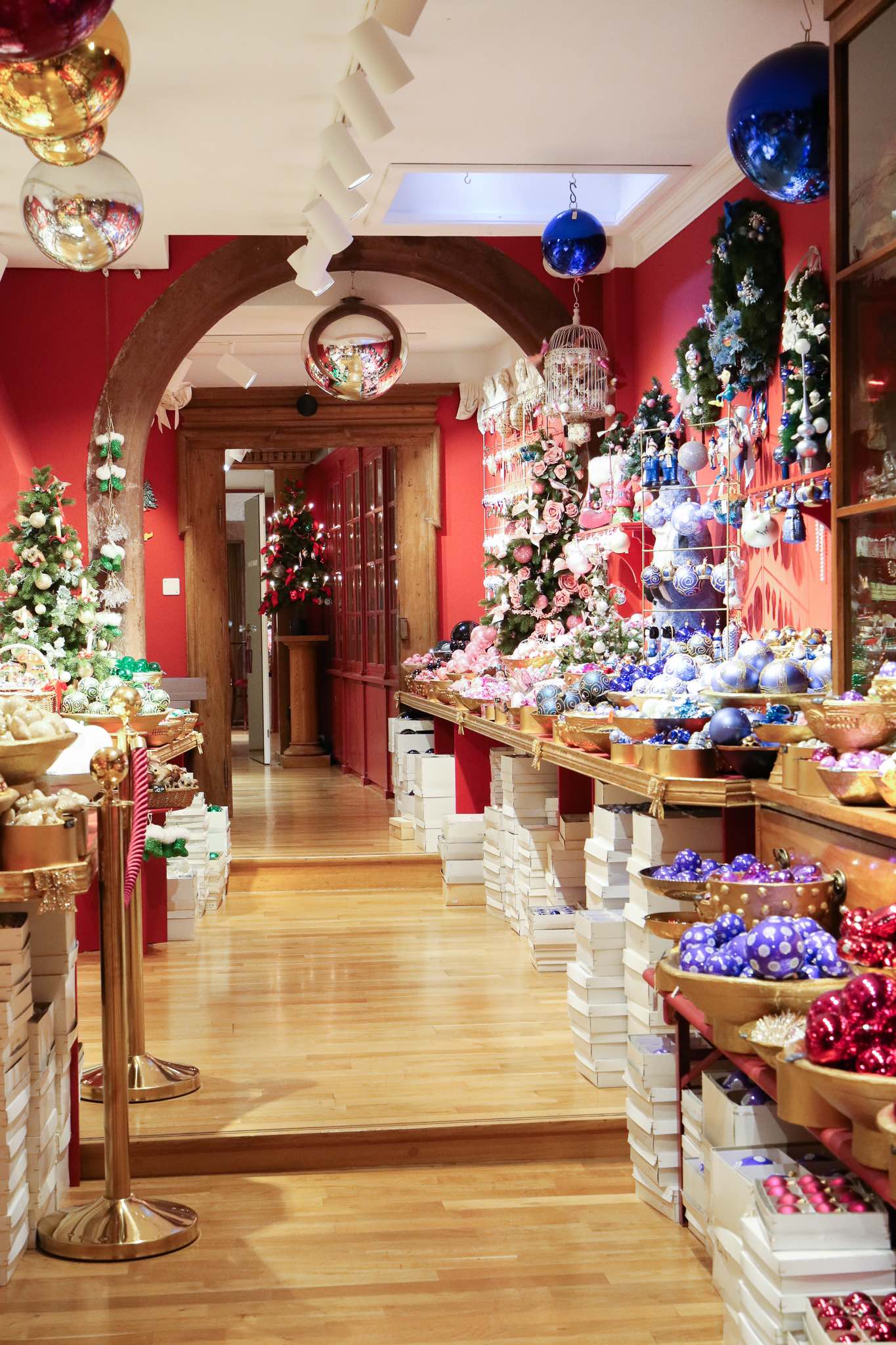 ---
The cathedral is one of the most important buildings in Basel, built Catholic and turned protestant, after the reformation, it is intrinsically part of the history of Basel. Known as Munster Basel, you will be able to enjoy splendid views of Basel from the terrace behind the cathedral.
https://www.instagram.com/p/BI2eMsPjmyO/
---
#

8


Breakfast at La Manufacture (Elisabethen)
.
One of the best places to go for breakfast is La Manufacture (thank you Sandra for the reco!) They serve toasts and açai bowls. For brunch, you can order a burger or any of their famous sandwiches!
https://www.instagram.com/p/ByE6L5ooKg5/
---
#

9


Take a break at Unternehmen Mitte
.
I loved this place the minute we walked in. I loved the vibe and the decor. Bank turned into a living city space, it has a lot of charm and history through its walls.
Ideal to grab a coffee and sit at your computer to type some emails, or read a book in the offline zone, pick up some flowers on the way out or buy a Freitag bag.
Address: Gerbergasse 30, 4001 Basel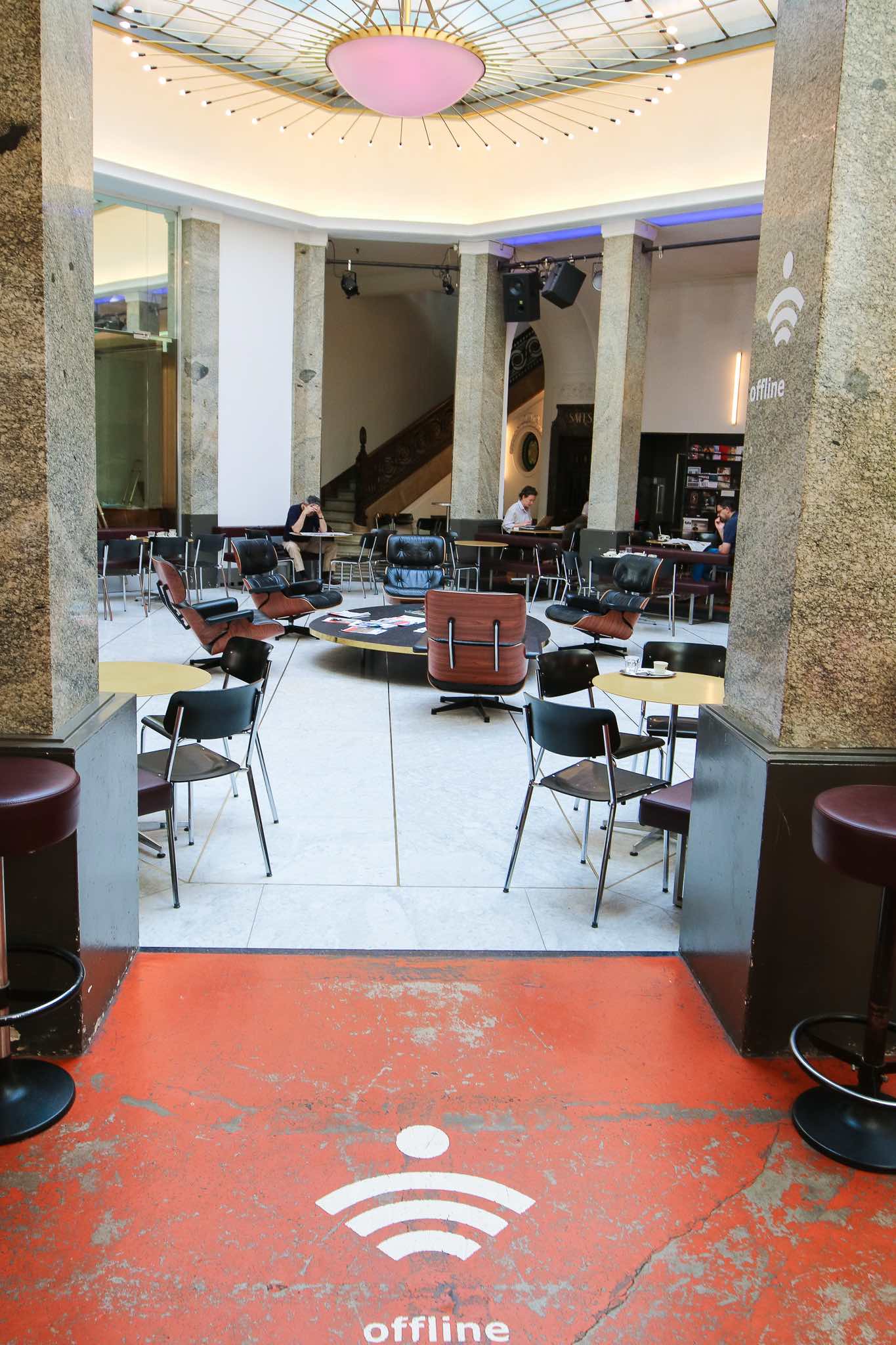 ---
Art Basel is one of the most important and biggest modern art fairs in the world. Once a year, in June, artists and buyers, gallerists and art enthusiasts gather in Basel to admire what is new and upcoming, who are the new artists to follow, and what will happen next year in the world of ART!
https://www.instagram.com/p/BylRKO1I2zR/
---
If Lebanese is your weakness, then you will love this place. Magdalena from @girlinbasel took me there for our lunch date and I love it! So good, fresh and colorful! It is also very close from the city center, therefore accessible walking from the old town.
We ordered the Mezze for two, do the same!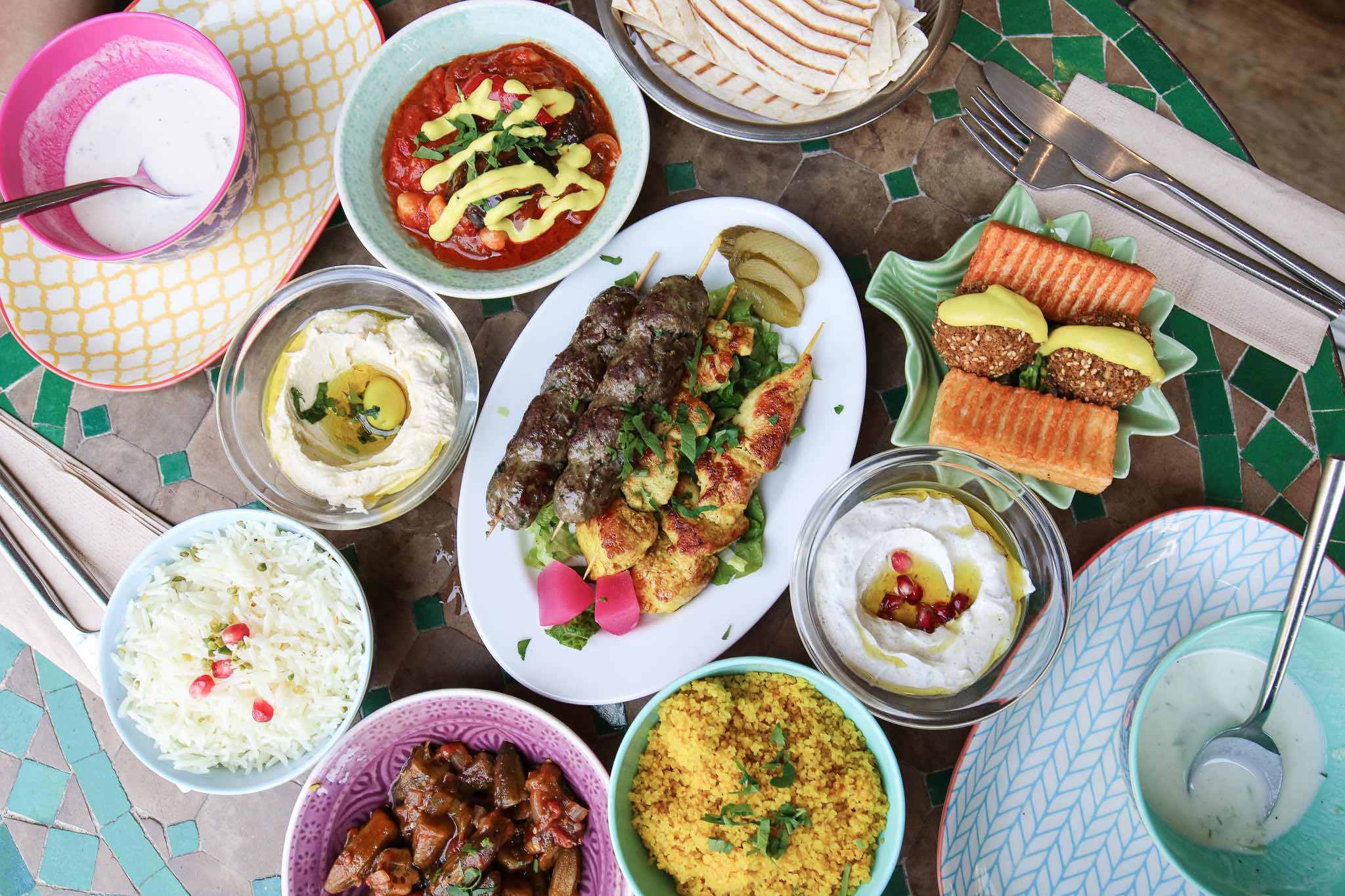 ---
#1

2


Go to Hotel des Trois Rois
.
The most luxurious hotel in Basel, Hotel des Trois Rois, is a true Gem. I stayed there with Solene from Inspiration for Travellers in 2016 and the experience was memorable! We had the most beautiful room in the middle of the hotel with a balcony and blue satin covered walls. We enjoyed a 3 Michelin star lunch at Cheval Blanc.
If you are in Basel, you definitely need to try something in the hotel, a tea in the morning or a drink by sunset. It is totally worth it!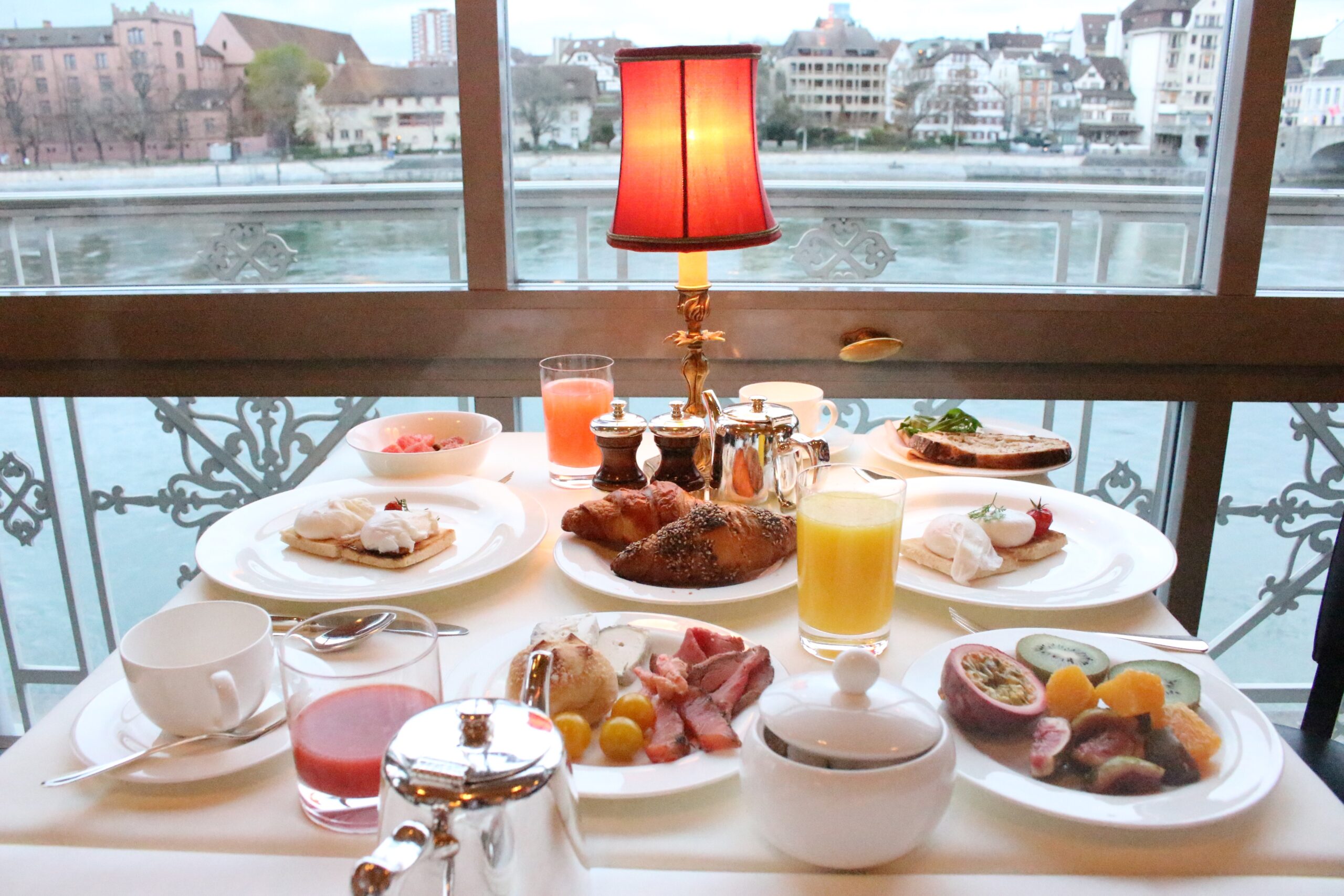 ---
#1

4


See and walk at the border triangle
.
France, Germany and Switzerland meet in one single place and this is in Basel! How unique is that? You can enjoy a drink here and during summer there is a beach atmosphere with its sand, palm trees and cocktail bar!
Also you can take a "Rhytaxi" water taxi while in Basel!
Address: Dreiländereck, Westquaistrasse 75 , 4057 Basel
https://www.instagram.com/p/BydTCghip74/?utm_source=ig_web_copy_link
---
Basel has many beautiful and interesting museums. One of the most known, and that should not be missed, is Kunstmuseum since it is the largest public art collection in Switzerland.
An amazing one too is the Fondation Beyeler, with works from classic modernism.
Check the full list here
Top Museums here
https://www.instagram.com/p/BxkqrHbo_ZF/
---
Hotel Basel

– I stayed at hotel Basel for this trip and really appreciated the location, great welcome and super breakfast! ($$).
Hotel des Trois Rois – Beautiful 5 Star hotel in the heart of Basel! ($$$).
More hotels in Basel here
Thank you Basel Tourism, Sandra from Entre Dois and Madgdalena from Girl in Basel for showing me around Basel and taking me to your favorite places! Can't wait to come back for ArtBasel 2019 in a few days!
Which ones are your favorite places in Basel?
See you soon on the blog!!
XX
Diana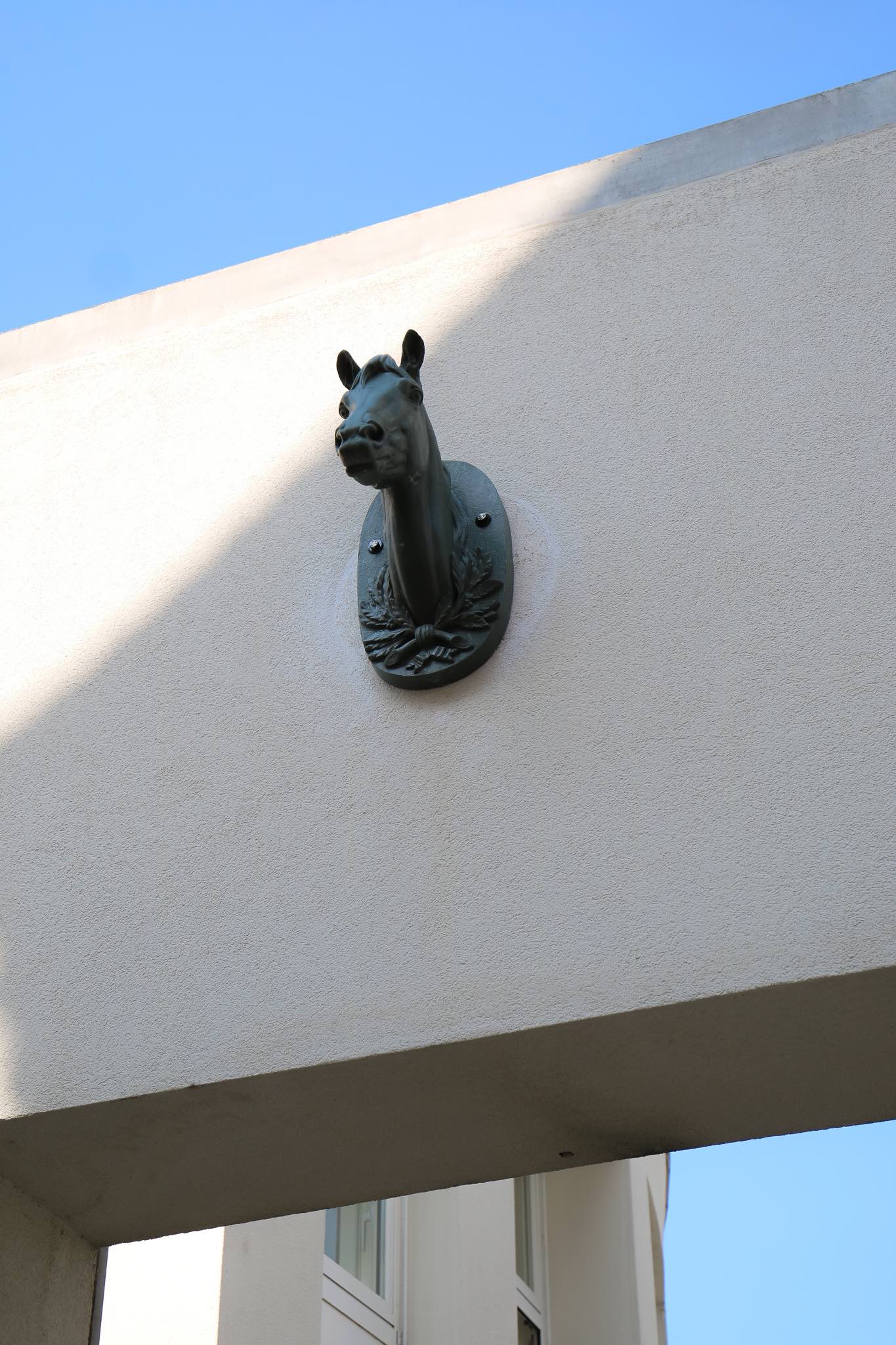 © Copyright Livingeneva. Unless otherwise stated, all content, text and photos on this website are work of Livingeneva and may not be reproduced or copied in any form without authorization.