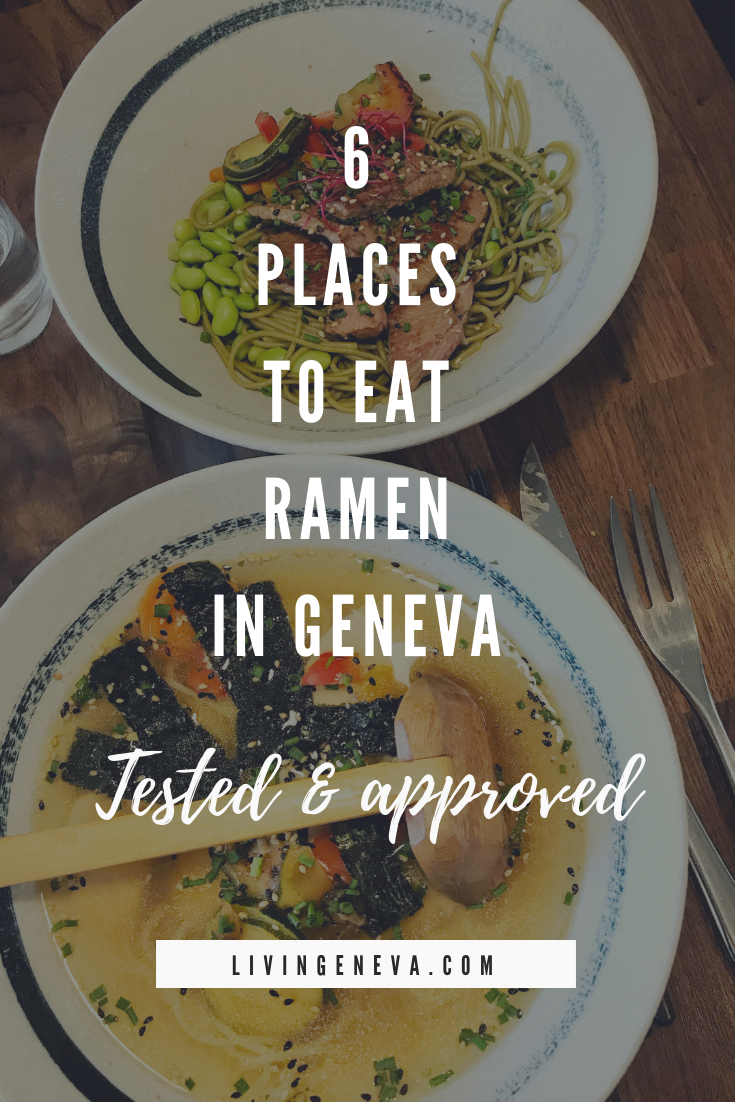 Hello dears,
Welcome back to the blog! Ramen, ramen, ramen …. like 2 months ago I had never eaten Ramen in my life and now I know (almost) everything about it. Sooo, where to eat Ramen in Geneva?
Just kidding, I do not know everything about Ramen or close to it, but I can tell you that I researched and tried all the places there are in Geneva. So, I hope you will like the list and maybe tell me about a new one I haven't heard of!
Wait, what is Ramen? «in my words» It is a Japanese noodle soup with a strong broth, they add tons of toppings like pork pieces, or an egg, or algae or other stuff. It is really mix  & match type of thing.
I like it because it is comforting without being supper fatty or mega glutenish (like Pizza), but it is still warm and satisfying & can also be spicy which is great!
Without further wait, here are the 6 places to eat Ramen in Geneva!
UPDATE – The original article was with 4 but a recent place just opened so I added it to the list!
UPDATE – 17 May 2019 – added Nagomi guys!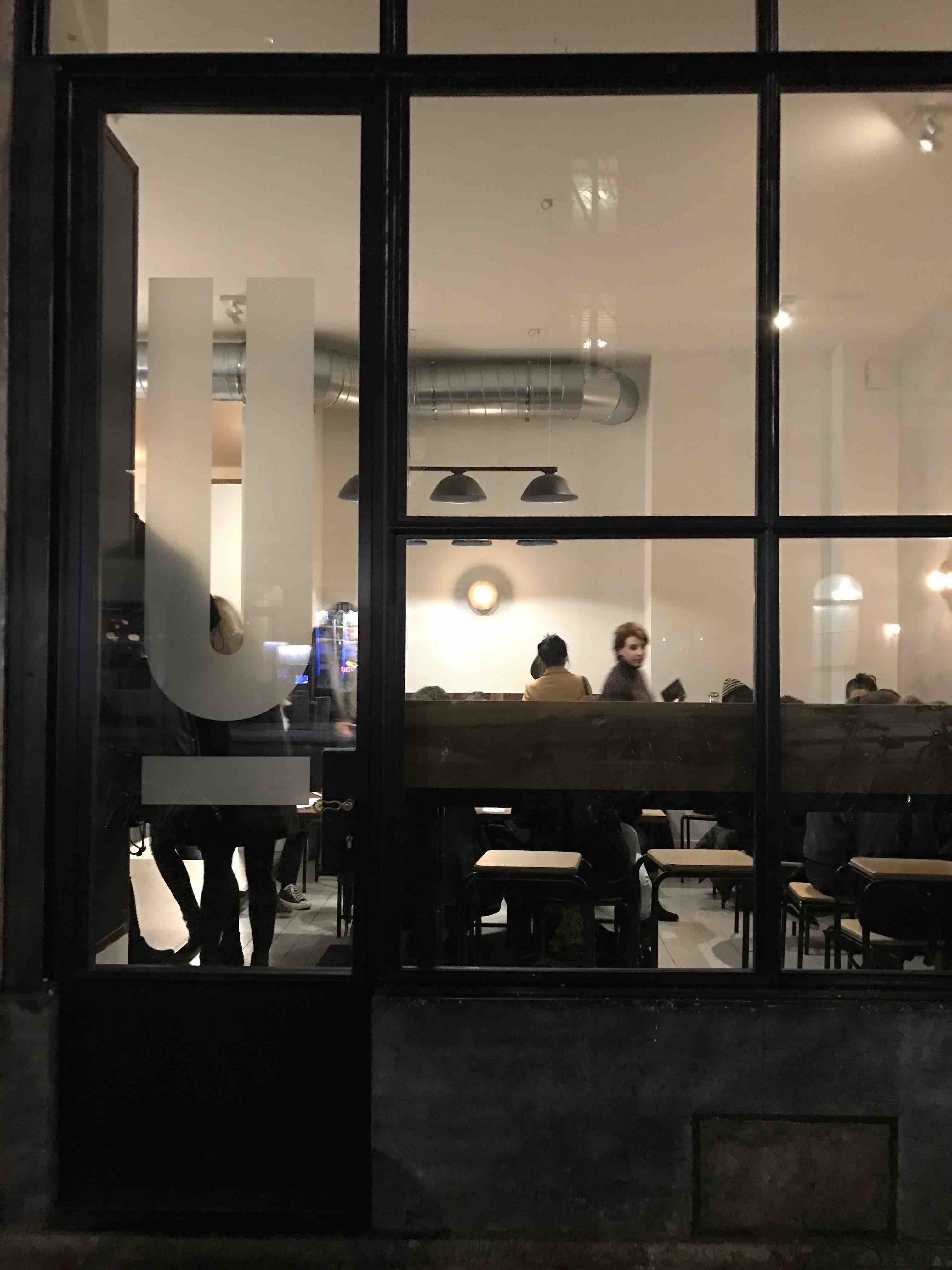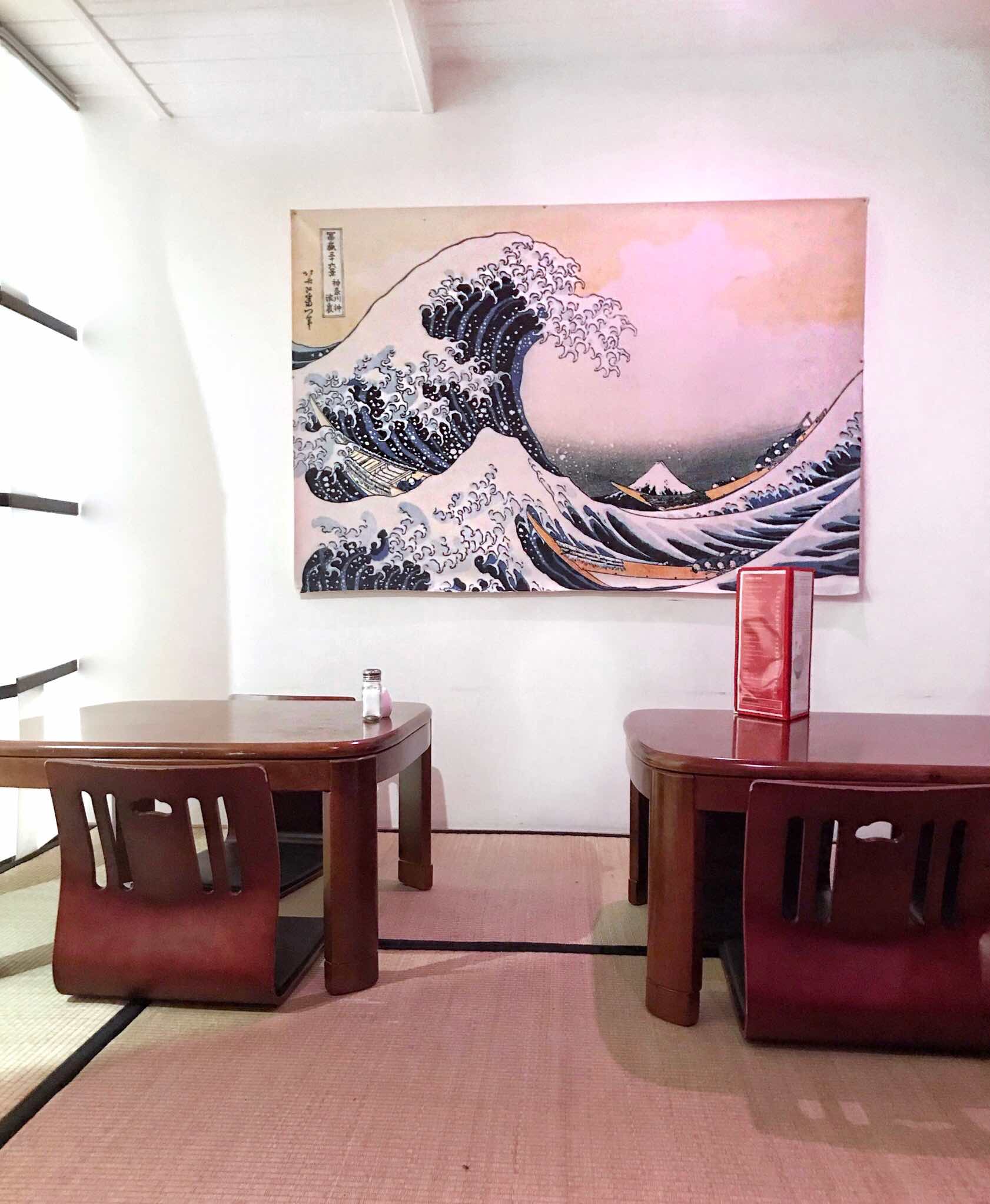 UKIYO NOODLE BAR AND RESTAURANT
© LIVINGENEVA
1.- UMAMIDO
Neighbourhood: Bains
I had heard so much about Ramen, and when I finally went to Umamido I realized I had NEVER eaten RAMEN! So this was my first Ramen experience. I liked the concept of the noodle soup that is actually a complete meal with meat, an egg, vegetables, the broth….. It was cool, and I was happy to discover a new thing. I will come back, but I would not go as far as queuing for it.
Why we ♥ : New concept, cool to have a Ramen place. LOOOOVED the pork buns!
We love less Ø:  I had the spicy one… not my type of Ramen. I switched it with hubby, it was much much better hiihihi
Useful Information:
Schedules: Monday to Friday from 11:30-14:00 & 18:30 & 22:00 No reservation
Website:  Umamido CH
Instagram: Umamido Switzerland
Telephone: +41 (0) 22 808 00 77
Address:  Boulevard Carl-Vogt 63, 1205 Genève, Switzerland 
2.- Yukiguni
Neighbourhood: Train Station
Probably the most authentic Japanese Ramen. I am no expert, but I could taste the difference among the others in the list.  At Yukiguni you can tailor-made your Ramen! You choose the broth, the meat, the ingredients… I loved that! The taste is fantastic!
During warmer days you can sit outside and enjoy the sun while eating some delicious noodles.
Why we ♥ : The authentic Ramen flavours & the choice!
We love less Ø:  The space is small, make sure to arrive early to have a seat!
Useful Information:
Schedules: Mon – Fri  11:30 – 14:00 & 18:30 – 22:00
Website:  Yukiguni 
Facebook:  Yukiguni
Telephone: +41 22 738 90 66
Address: Boulevard James-Fazy 4, 1201 Genève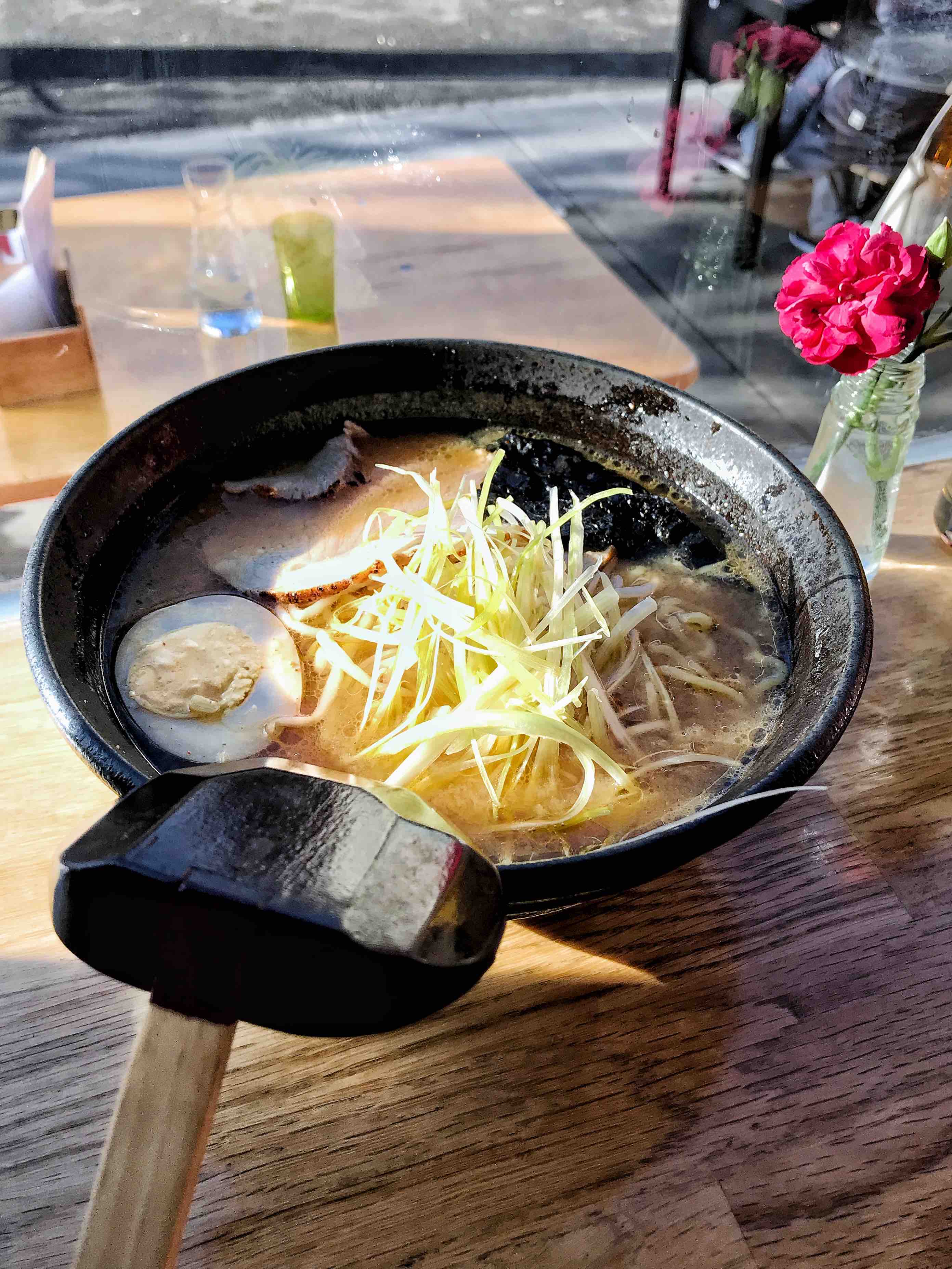 3.- Ukiyo
Neighbourhood: Train Station (behind Manor)
A tiny restaurant that you might miss if you do not know it is there. A counter at the entrance, some tables on the side and big menus on the tables. If it seems full, you can still try downstairs on their secret Japanese room, you will feel like travelling to another country/ city.
Why we ♥ : The downstairs room where you get to sit down and eat your noodles in a Japanese way. I also loved the fact that you feel in another city!
We love less Ø: They do not offer pork on their noodles, I thought it was traditional to have pork… but who knows!
Useful Information:
Schedules: Mon- Sun 12h – 14h30 & 18h30 – 22h00
Websites: ukiyo-noodlebar.com
Facebook: Uyiko Noodle Bar
Instagram: Uyiko Noodle Bar
Telephone: +41 22 525 70 71
Address:  Place De-Grenus 6, 1201 Genève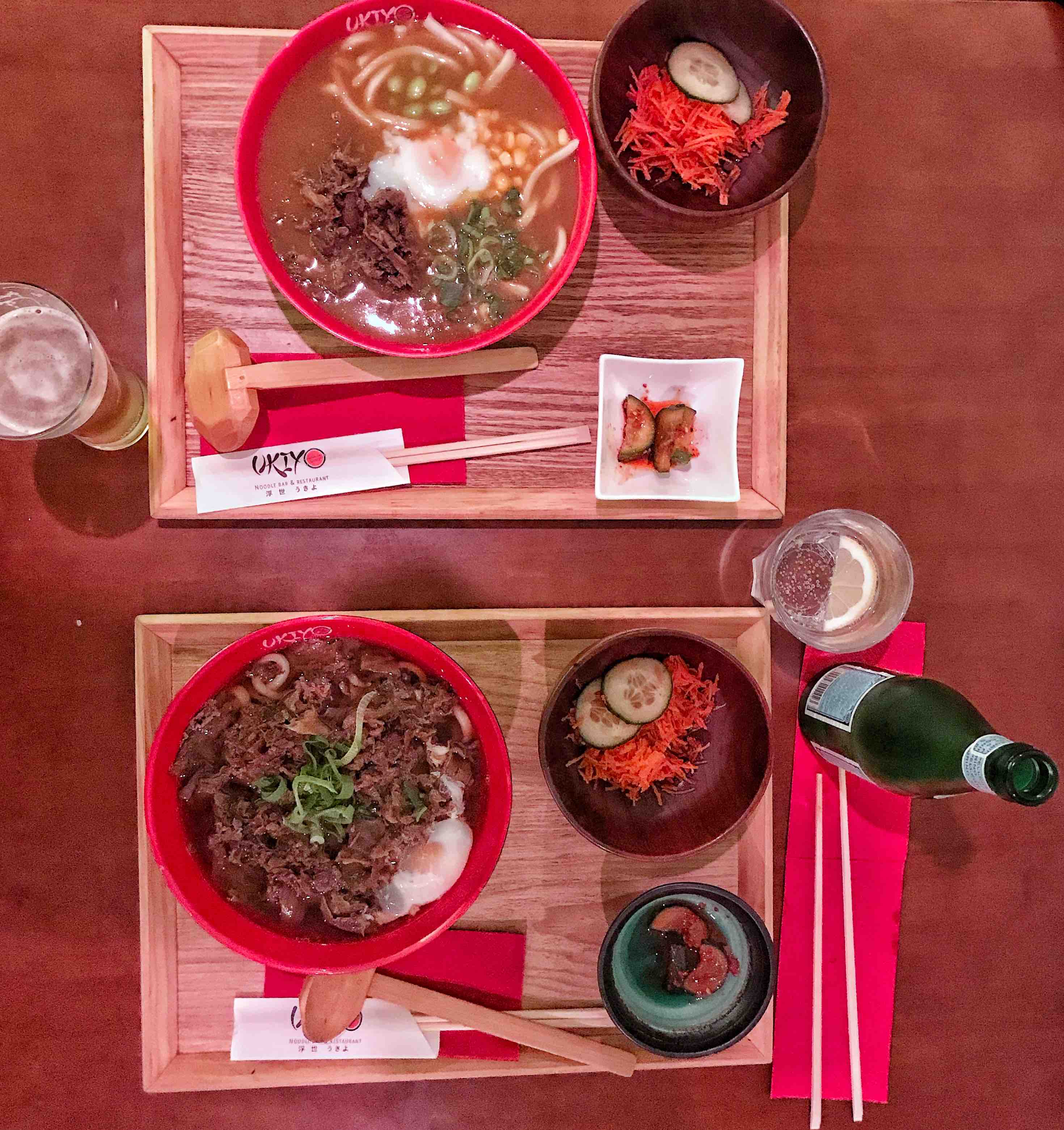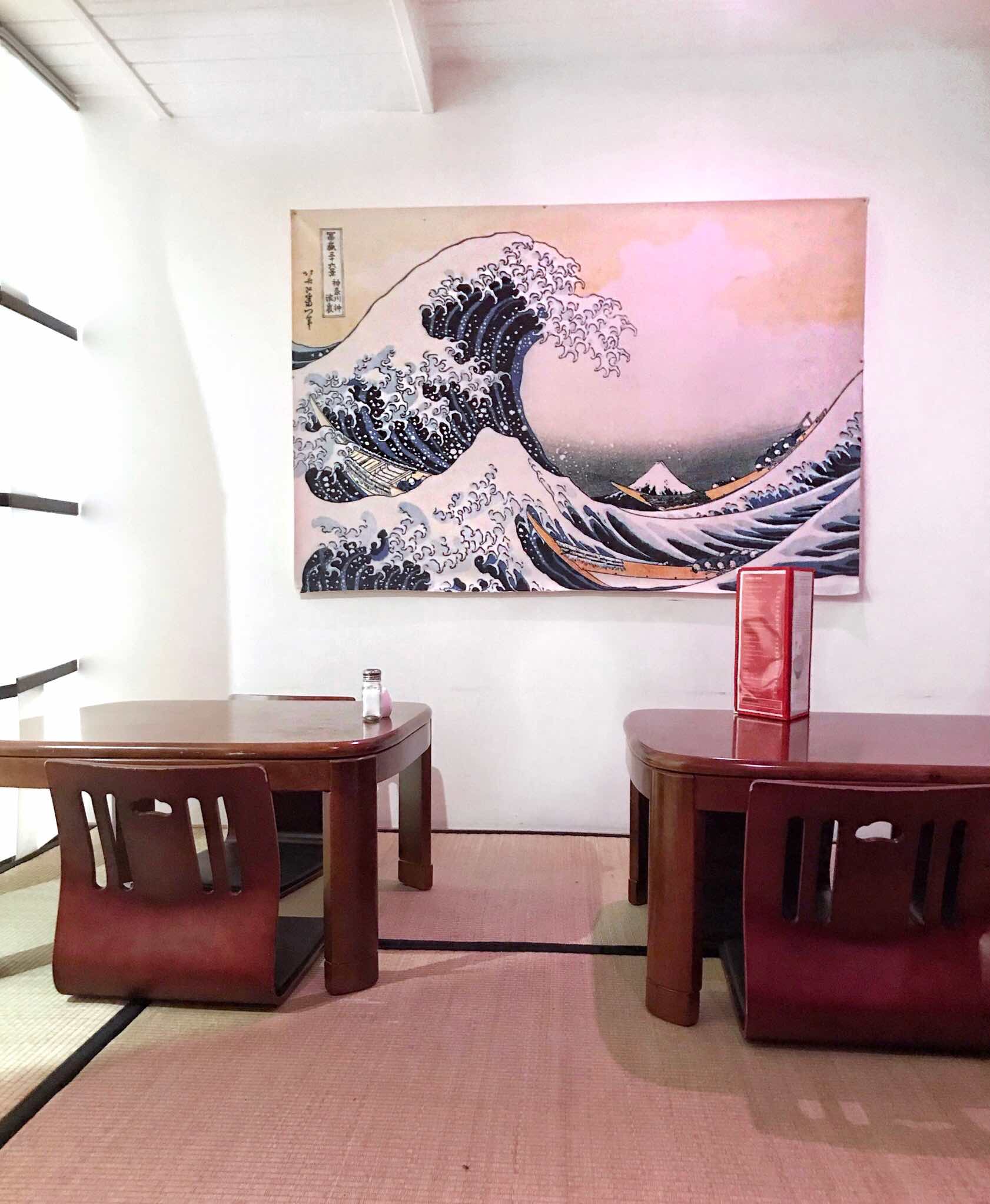 UKIYO NOODLE BAR AND RESTAURANT
© LIVINGENEVA
4.- Chouchouette
Neighbourhood: Quartier des Banques (Next to Brachard)
This tiny restaurant captured my heart since the first day I stepped in. Probably the smallest restaurant in Geneva, Chouchouette offers a variation of different Asian-Fusion dishes including beautiful rolls, noodles & ramen (I am not sure if it will stay on the menu forever) Anyways, cute place!!
Why we ♥ : Original dishes & delicious Ramen
We love less Ø: The options in the menu are reduced, and Emmanuel says that only girls go there LOL!
Useful Information:
Schedule: Mon – Sat: 12h00 – 14h00 & 19h00 – 22h00
Website: Chouchouette.com
Telephone: +41 (0) 223000202
Address: Rue de la Corraterie 16, 1204 Genève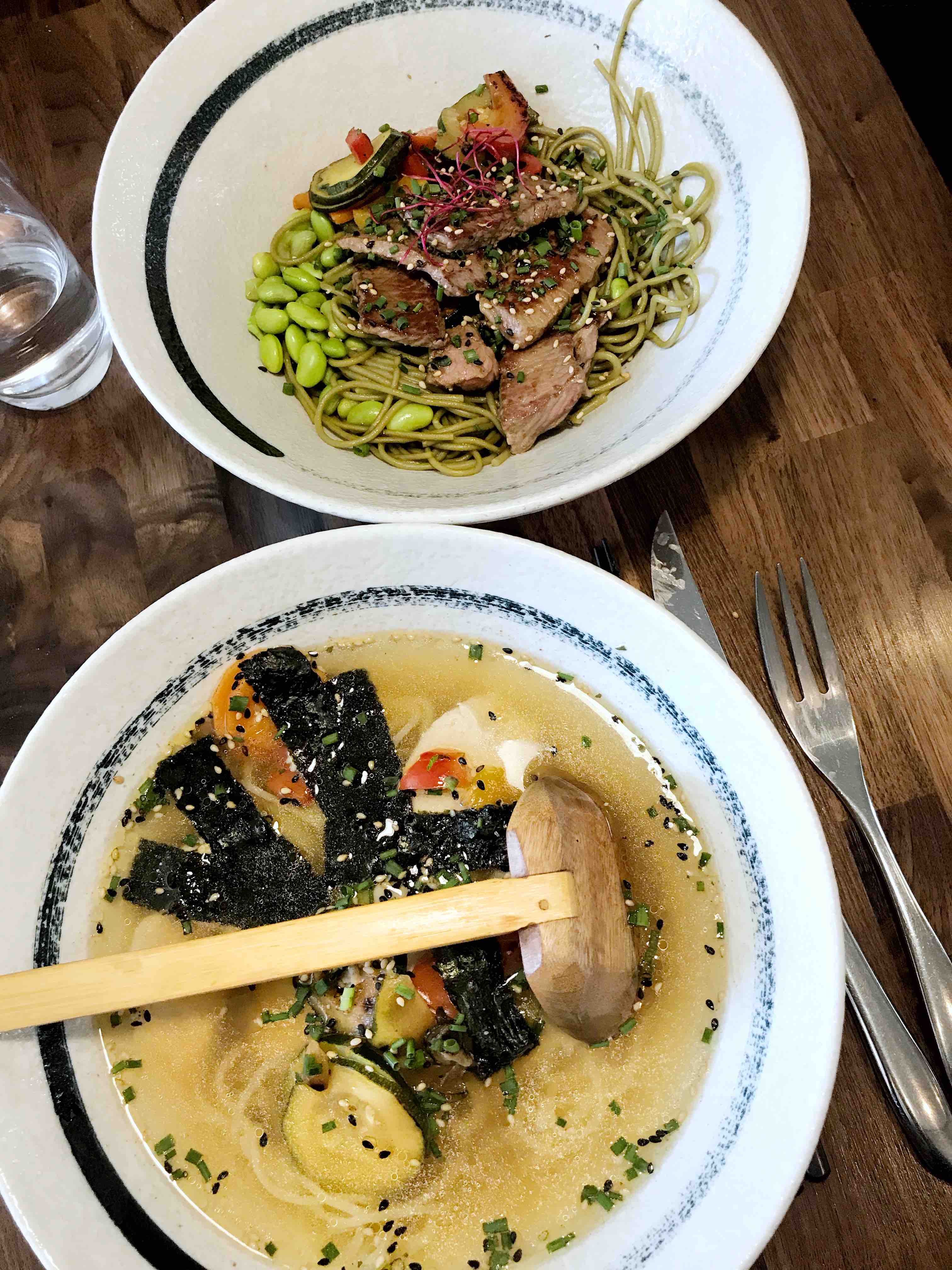 CHOUCHOUETTE RESTAURANT
© LIVINGENEVA
5.- Susuru
Neighbourhood: Between Jonction & Stand
The latest on the list, since it opened a few weeks ago (April 2018). I feel like they hit the spot on this one, at least for my personal taste. The broth is not too strong, but still tasteful & the noodles are SUPER good. The decoration is minimalistic, and has nice details. The Gyozas are heaven. No reservation
Why we ♥ : The Ramen is amazing and ++ logo, it is brilliant!
We love less Ø: There is no reservations, so you need to wait a little bit. No rush tho
Useful Information:
Schedule: Tue – Sat: 11h30 – 14h00 & 17h30 – 22h30
Facebook: Susuru
Telephone: +41 (0)22 436 88 35
Address: Rue du Stand 35, Geneva, Switzerland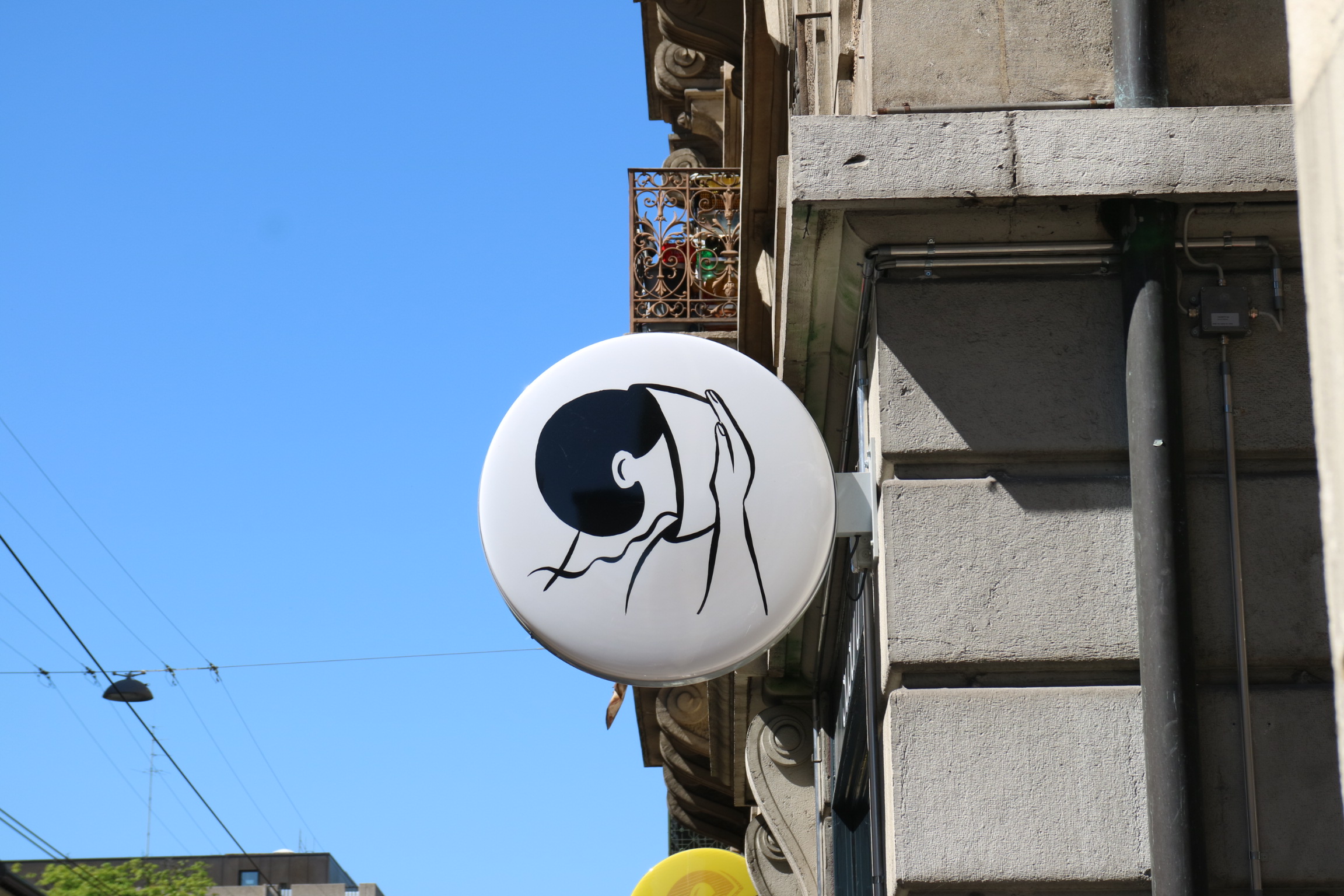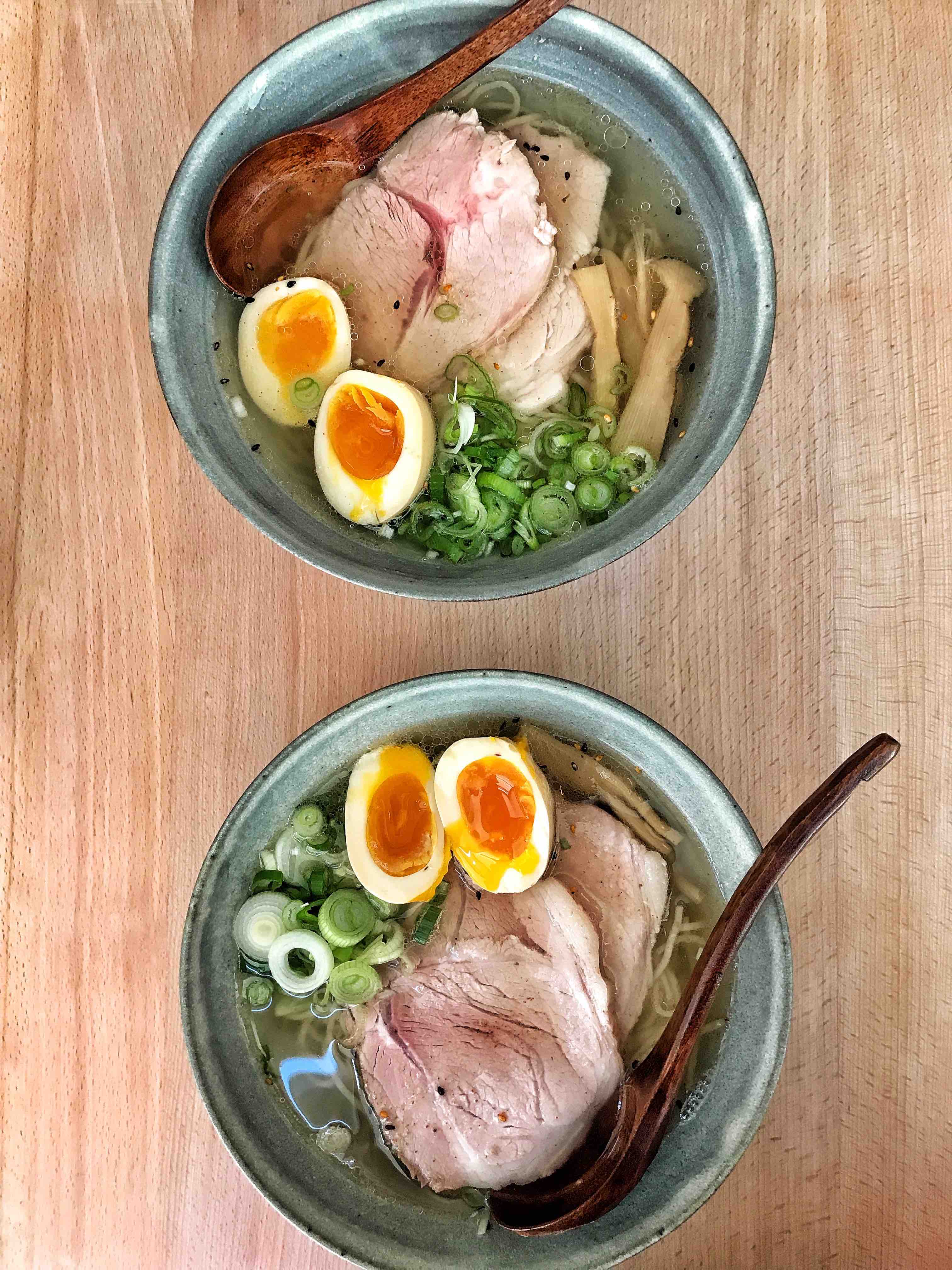 SUSURU RAMEN GENEVA
© LIVINGENEVA
6.- Nagomi Ramen
Neighbourhood: Servette
Finally tried it! A really good address for authentic Ramen, backed up by famous Japanese restaurant Nagomi at Paquis.
We ordered the fried chicken (it was weird, I would not recommend it) and also a Ramen each! They are HUGE! So delicious and you can choose most of the things you want to put inside. The place decor is simple, laid back vibe and effective service!
Why we ♥ : The authenticity and Japanese background
We love less Ø: the chicken… just a no
Useful Information:
Schedule: Mon & Sun – Closed / Tue- Sat 11:30 – 14:00 & 18:30 – 22:00
Address: Rue de Lyon 1, 1201 Genève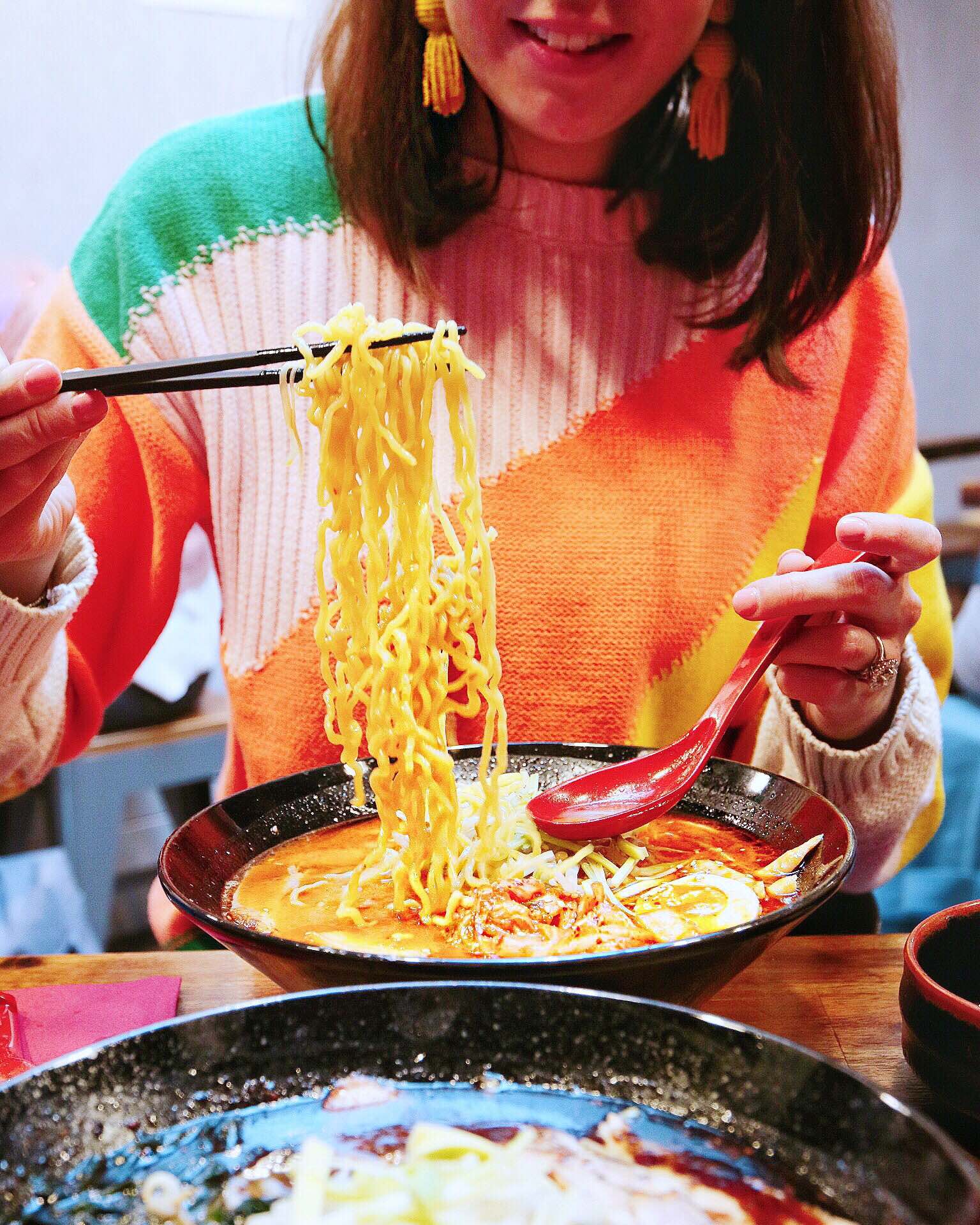 *** Do not use any of the pictures without permission***
Follow us on social media: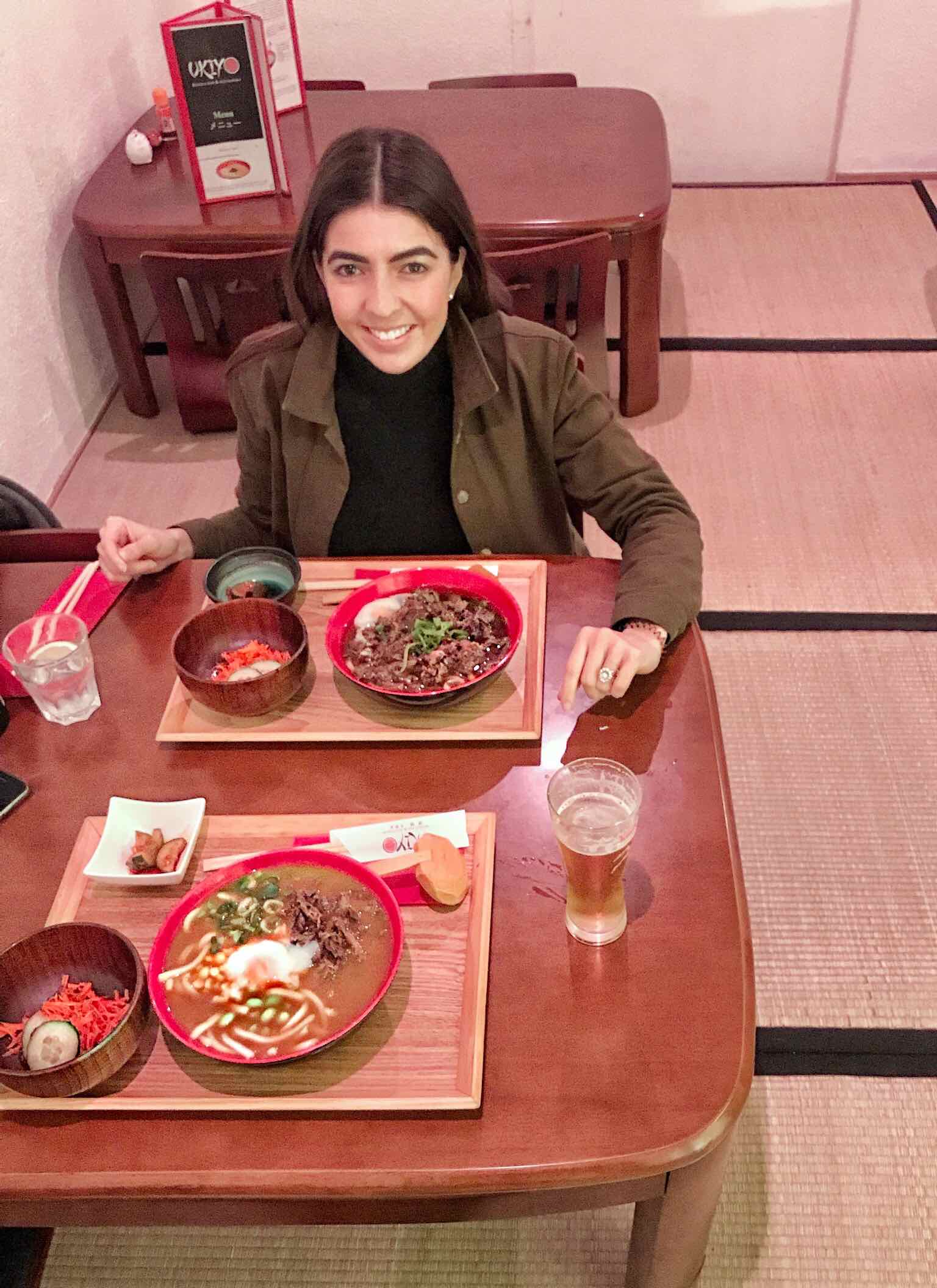 Diana Casalis
Founder & Writer at livingeneva.com
Diana was born and raised in Mexico and considers Geneva her second home. She studied Hospitality at Les Roches School of Hotel Management in Switzerland and loves to share everything regarding food, travel, hotels and special spots. She hold several collaborations including Kempinski Hotels, Dorchester Collection Hotels, Forbes Travel Guide, Caviar House & Prunier and many more.
She writes at livingeneva.com, dianacasalis.com regularly and has occasional collaborations with: EasyJet magazine, Forbes & other blogs.
@diana_casalis
LivinGeneva
Summary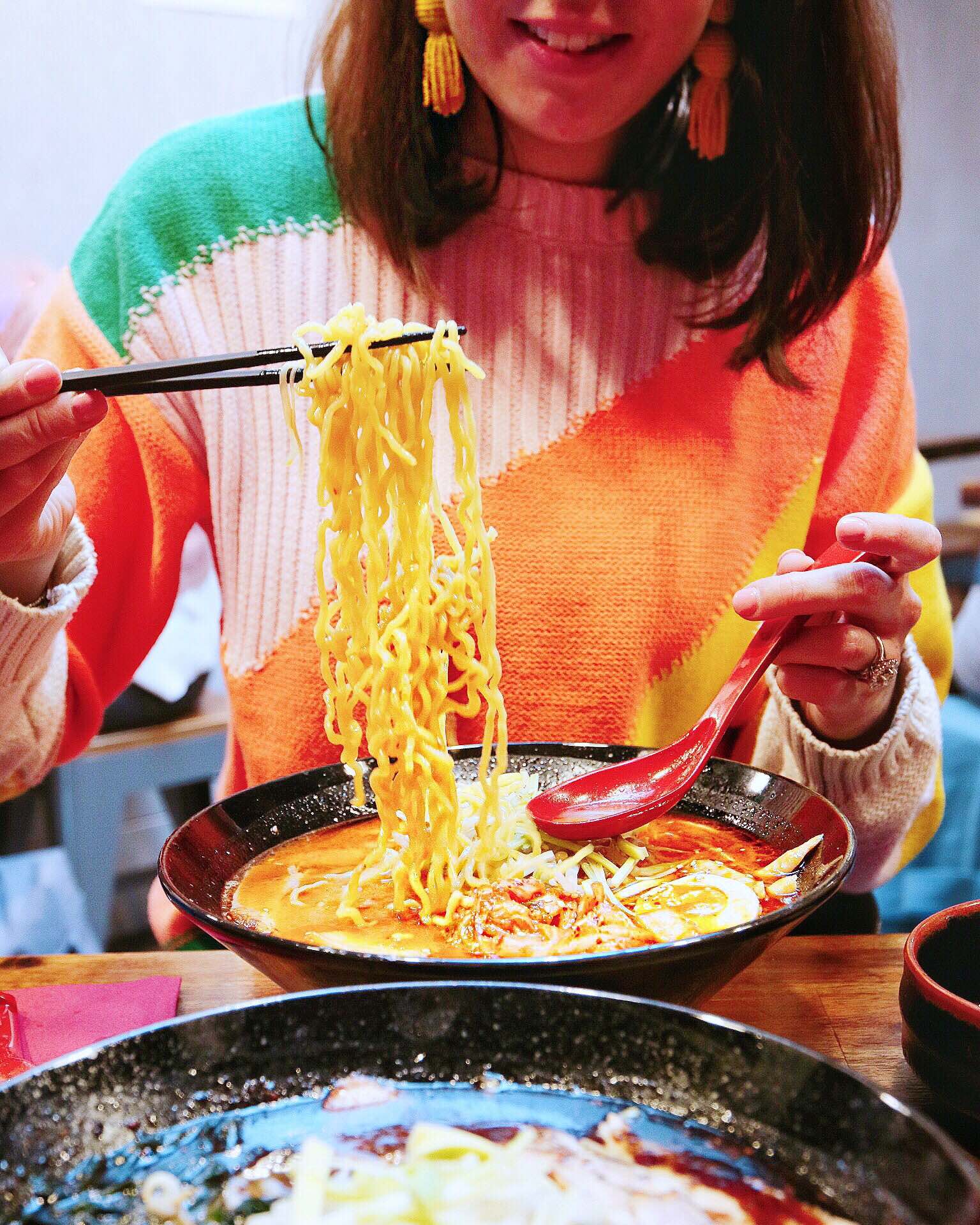 Article Name
6 places to eat Ramen in Geneva