Welcome again to the blog!
Maybe it is the fact that I am 30+ or that my lifestyle has changed to take more care of myself… but this year one of my resolutions was: "less make-up more skin care" and with that said, I started thoughtful research of skin treatments, facials and products in Geneva.
It was not long until I stumbled upon La Mer, and well by consequence… SPA de La Mer at The President Wilson Hotel. The reviews and recommendations of the famous Creme de la Mer could not be better and all the products are praised by the press & media. So I had to see for myself!
I was honored to be #invited for the treatment, but so you can profit from this wonderful experience, I have a special code for you!
CODE:
LAMERDIANA19
Valid until:
31st July
Value:
-10% on La Mer products & all treatments at the SPA de la Mer at The President Wilson Hotel in Geneva!!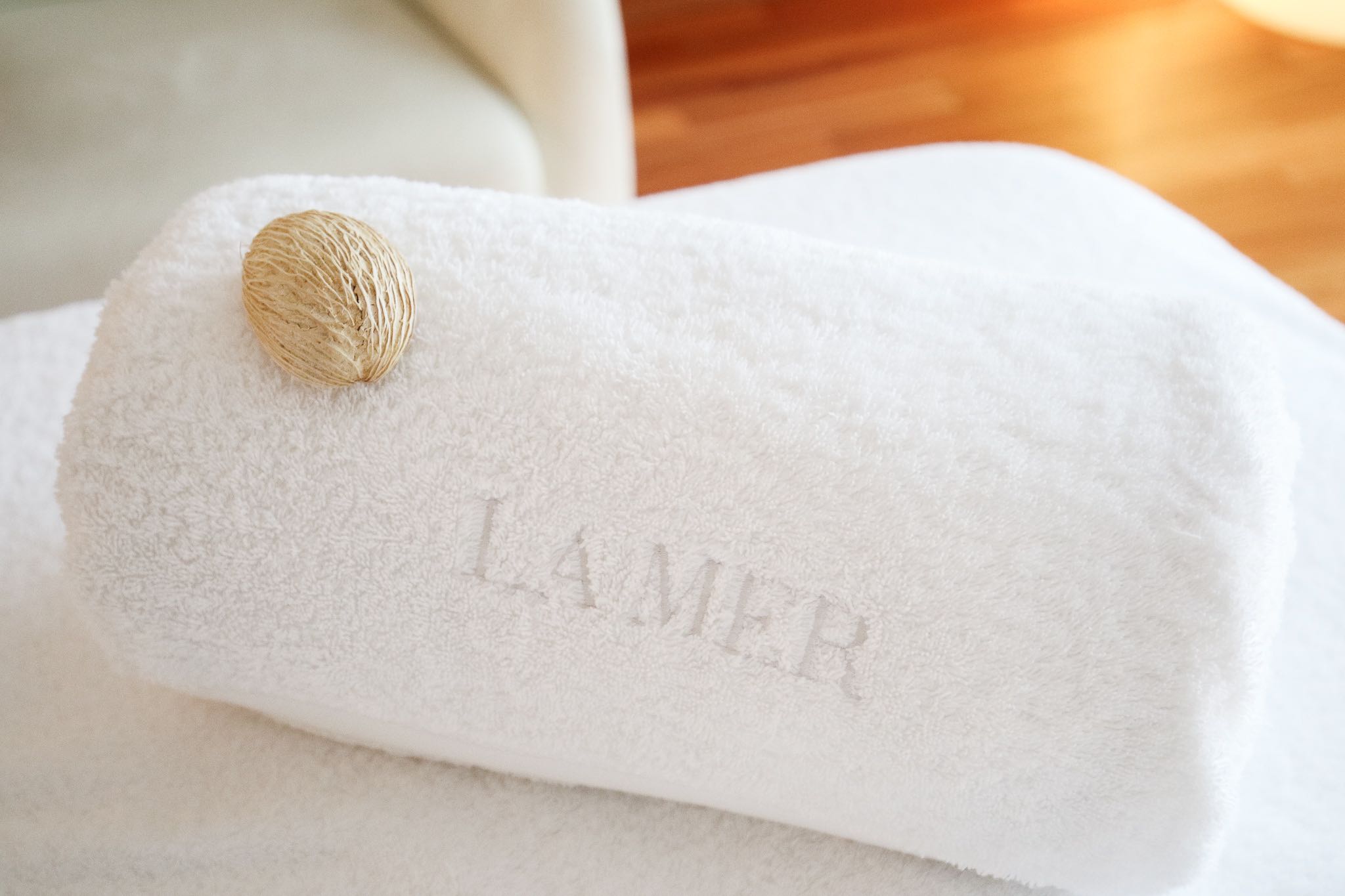 SPA de La Mer


Private SPA Suite
.
My SPA de la Mer experience started by heading to the spa reception area located at the right of the Hotel's reception. Welcomed by a smile, I was asked to follow them to my private suite, where I would spend 30′ in the jacuzzi bubbling in hot water and forgetting about all of my to do lists ( LOL).
The private suite has 2 beds for treatments for a couples massage. I discovered they have an "Essence for Two" package that is fantastic and a great idea for an anniversary or a birthday present!
The spa suite has a private jacuzzi, steam and sauna and can be reserved as a compliment of a treatment or for a couples massage.
I was super happy to spend 30′ there, floating. It was so relaxing! In addition, the spa suite has a view over the pool, so it gives a feeling of outdoor, but being indoor. Very very relaxing.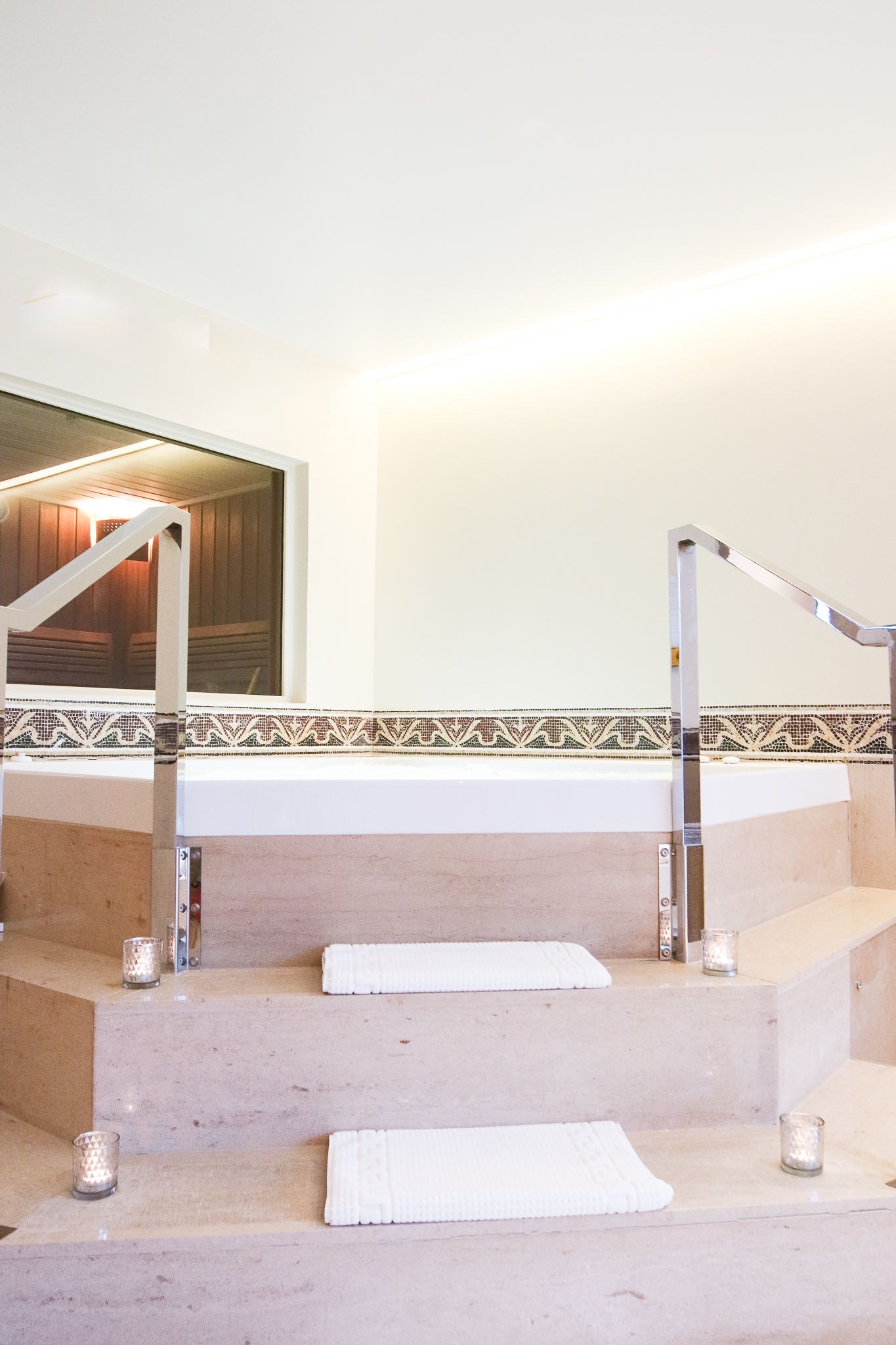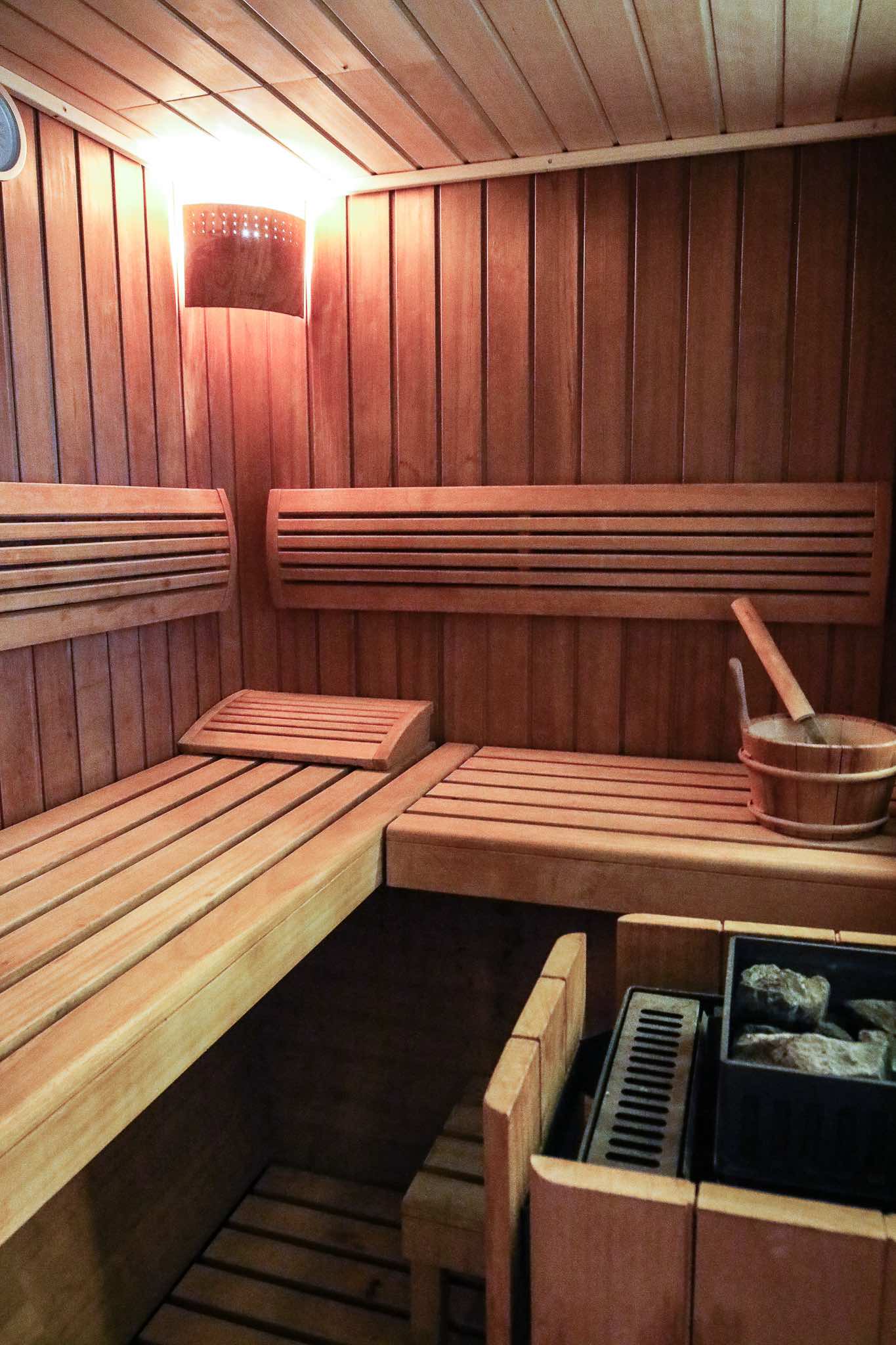 Spa de La Mer Custom Facial
.
After spending 30′ in bubbling hot water, I was asked to follow my aesthetician to my facial cabin. It was an experience of its own, since there is a private elevator from the spa suite to the cabins and then when you open, you have a beautiful room with natural light everywhere and the treatment bed in the middle.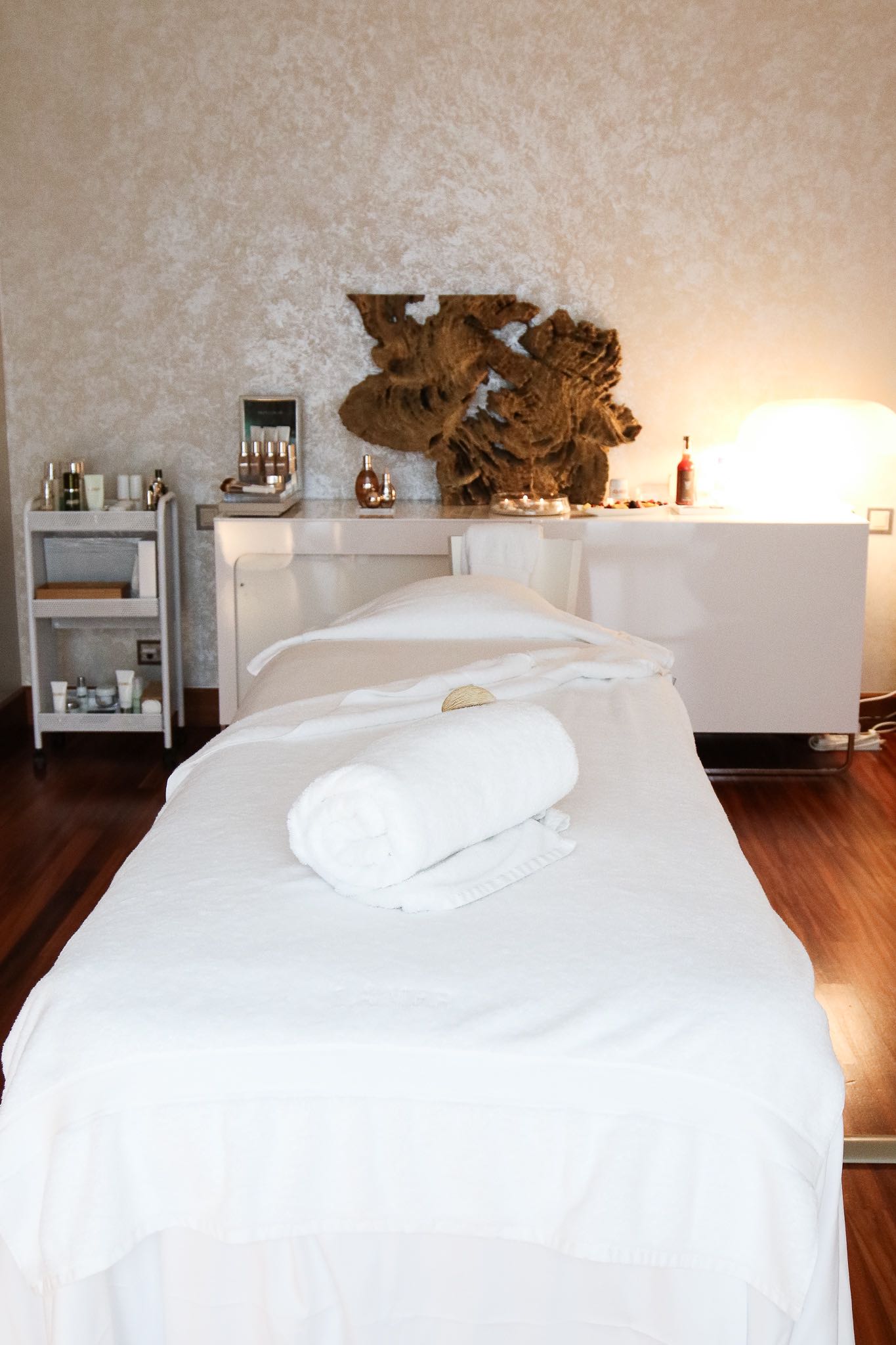 I loved that there is natural light, it gives a feeling of freedom and energy!
The Custom Facial starts with a little chat with your aesthetician; she asked me how I feel about my skin, how I want it to feel after the facial. She also explained the La Mer brand, the story and the Miracle Broth® ingredient found in every product of La Mer.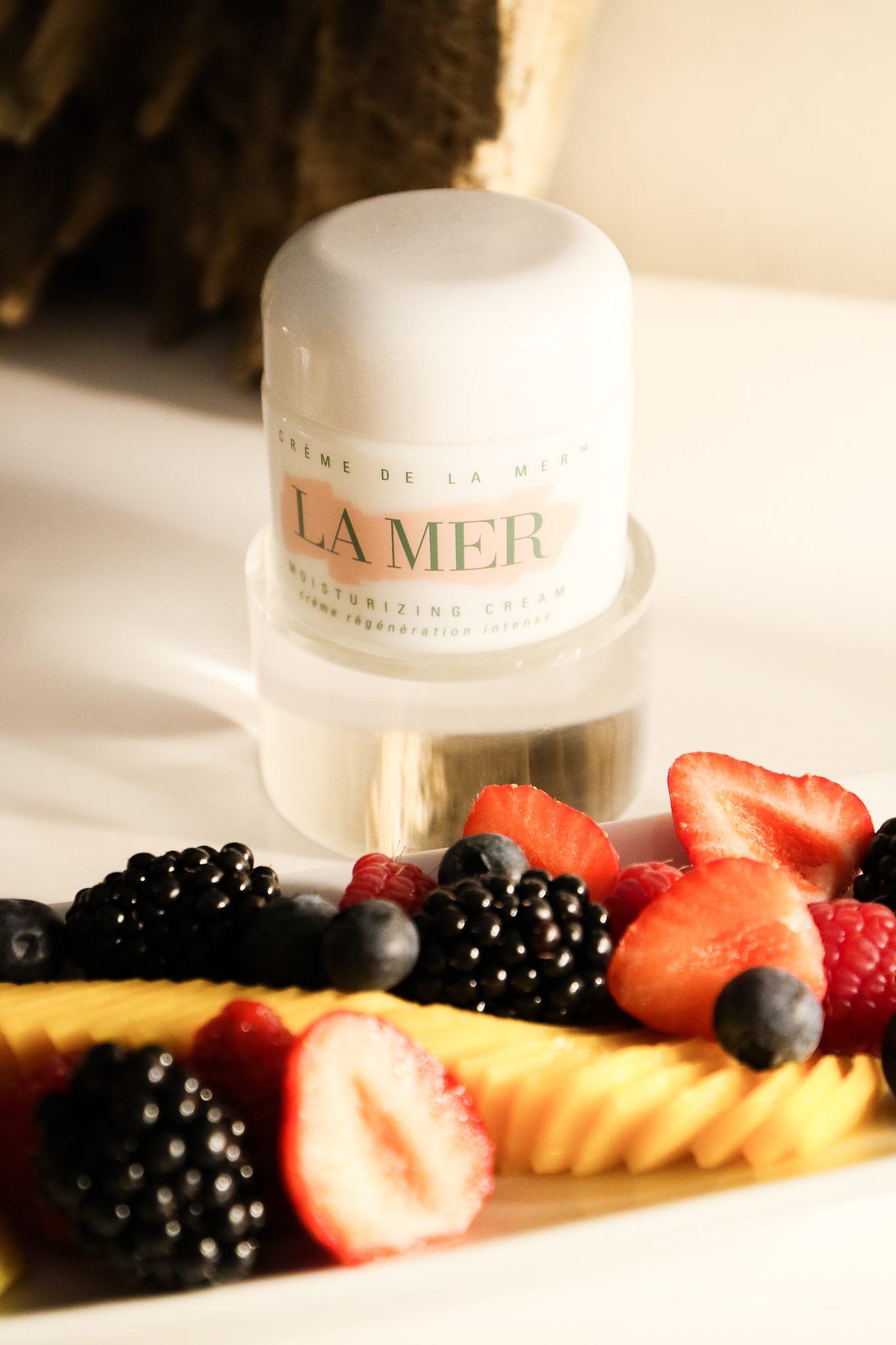 The Custom La Mer facial was 75min of bliss and relaxation. It consists of different steps including cleaning, exfoliation, mask, serum, creme and sunscreen too (very important!).
The uniqueness of La Mer facials is the way they massage the face during the treatment. This stimulates the muscles and regenerates the cells in the face. I have to admit, I fell asleep during the treatment! It is so relaxing that you just let yourself gooooo.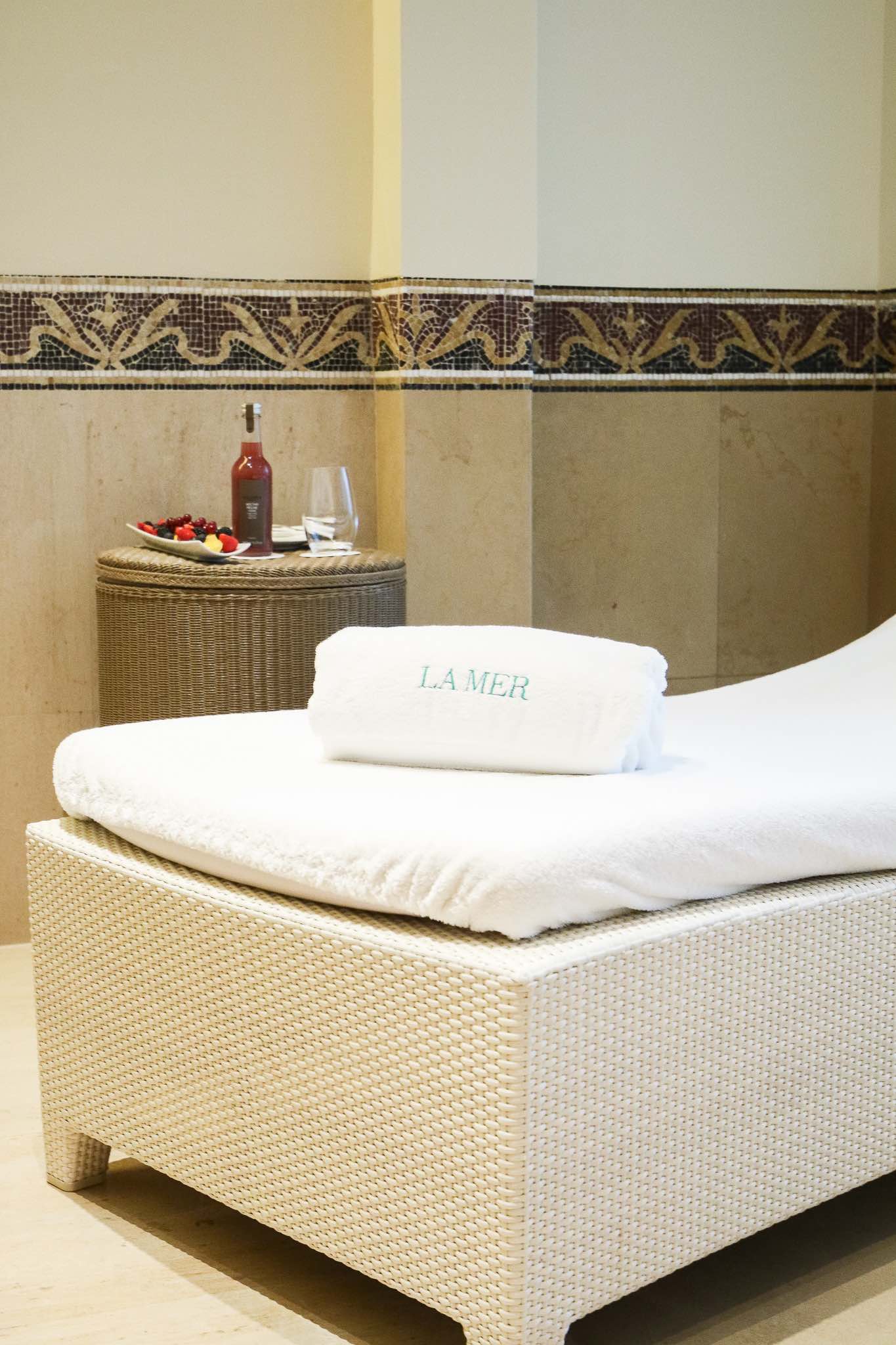 How did my face feel after the treatment
?
Well, there is a lot of different products, so it felt moist and bouncy. I loved the glowing effect, I was looking forward to it. I feel like after winter our skin can look dull and grey, so a good exfoliation and mask can bring back that radiance and glowy, healthy look!
Even after a couple of days my skin was elastic and looking young and glowing!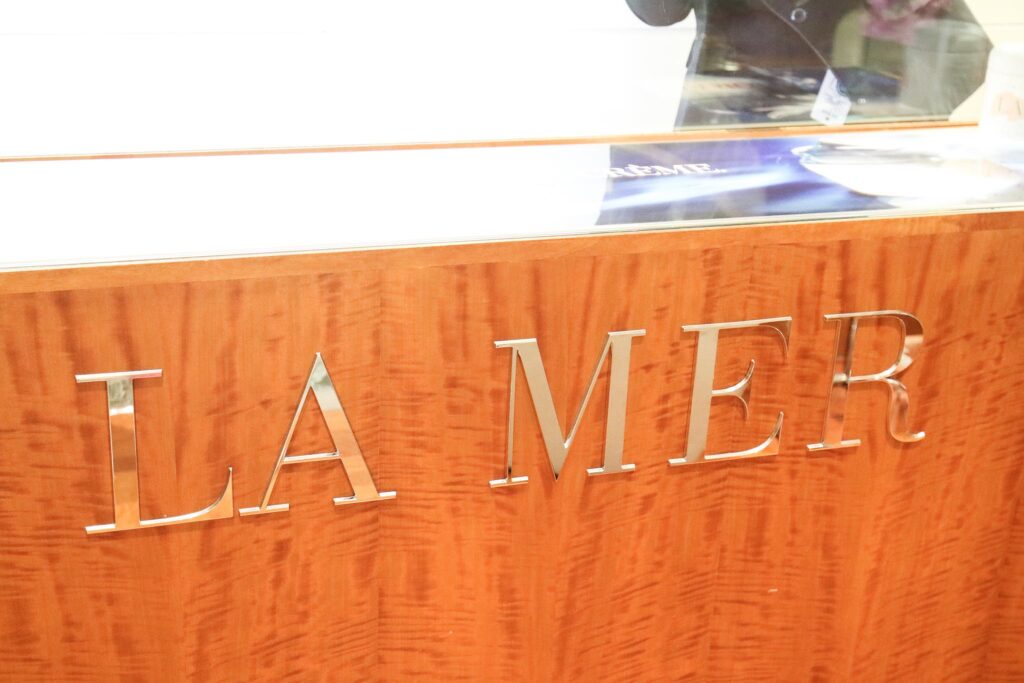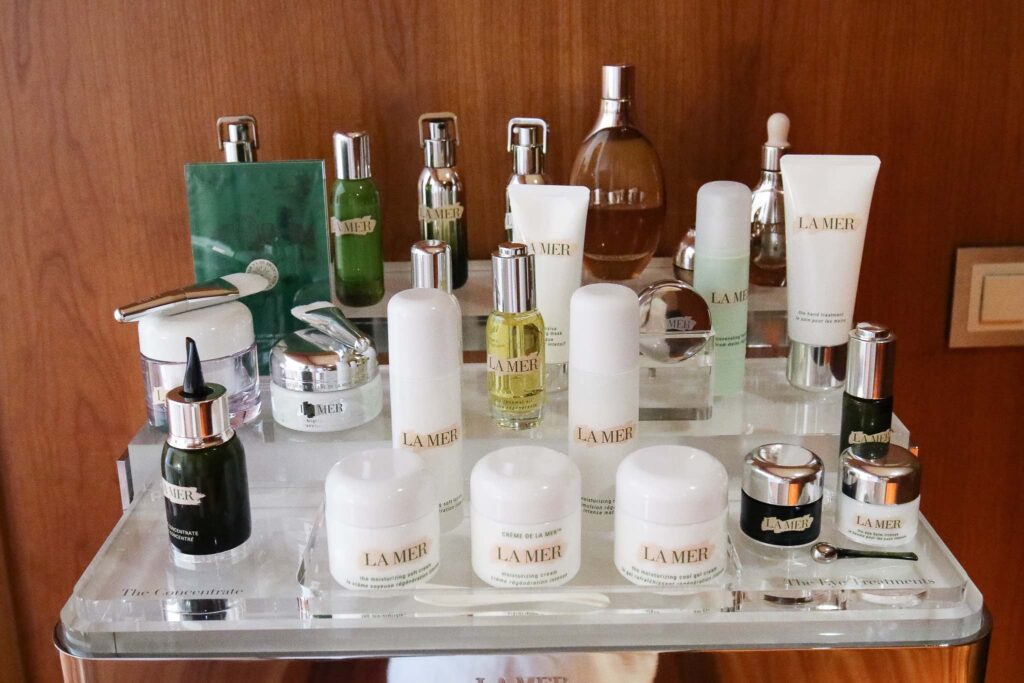 SPA de La Mer

in 6 points:
Category & Style: Luxury 5* Hotel Spa with spa suite.
Location: Inside The President Wilson Hotel in Geneva.
Services: Massages, La Mer Facial treatments.
LivinGeneva tips: Book your lunch at UMAMI by Michel Roth for a complete experience!
Schedules Spa: Daily from 10:00 – 8pm.
Reservations: +41 22 906 61 32
Price for Custom Facial: 250 CHF for 75min