Hello my dears,
After a whole Summer of having my bike and ridding it everywhere I can now share with you my experience.
First, it is Amazing!! I love it and I hope I will be able to use is all year long (except when snow). Geneva is a relatively easy city for bikes, except Vielle Ville, Champel, Saint Julien or Lancy which are up-hill. But honestly I live and work on the opposite and this did not stop me (I have a huge up-hill to get home).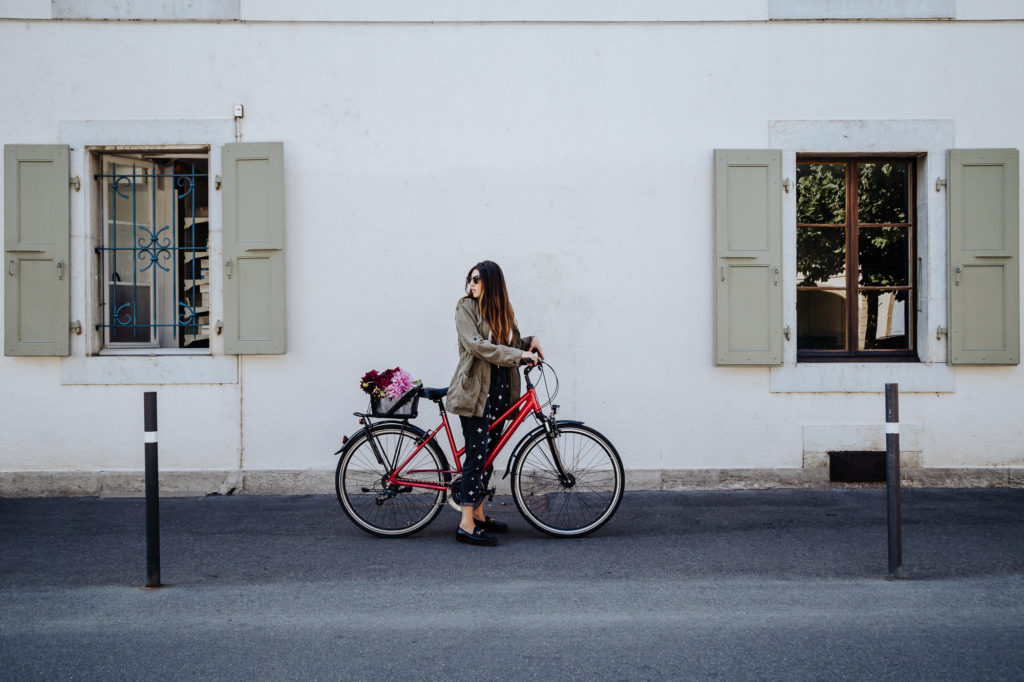 The Good
Go faster than any other means of transport
No need to rely on TPG or parking space – you can park your bike almost everywhere!
The air through your hair
Do sport while you get to places! Talk about double tasking
Burn some calories along the way
There are quite many biking roads in the city – get to know them and stay on them even if sometimes it is longer
Down-hill yeeeeeeeeei I love it !
You can go easily to places where TPG do not go . Like Plage du Reposoir for example
You feel super free, cool, ecological and sporty (even if you are none of the latter)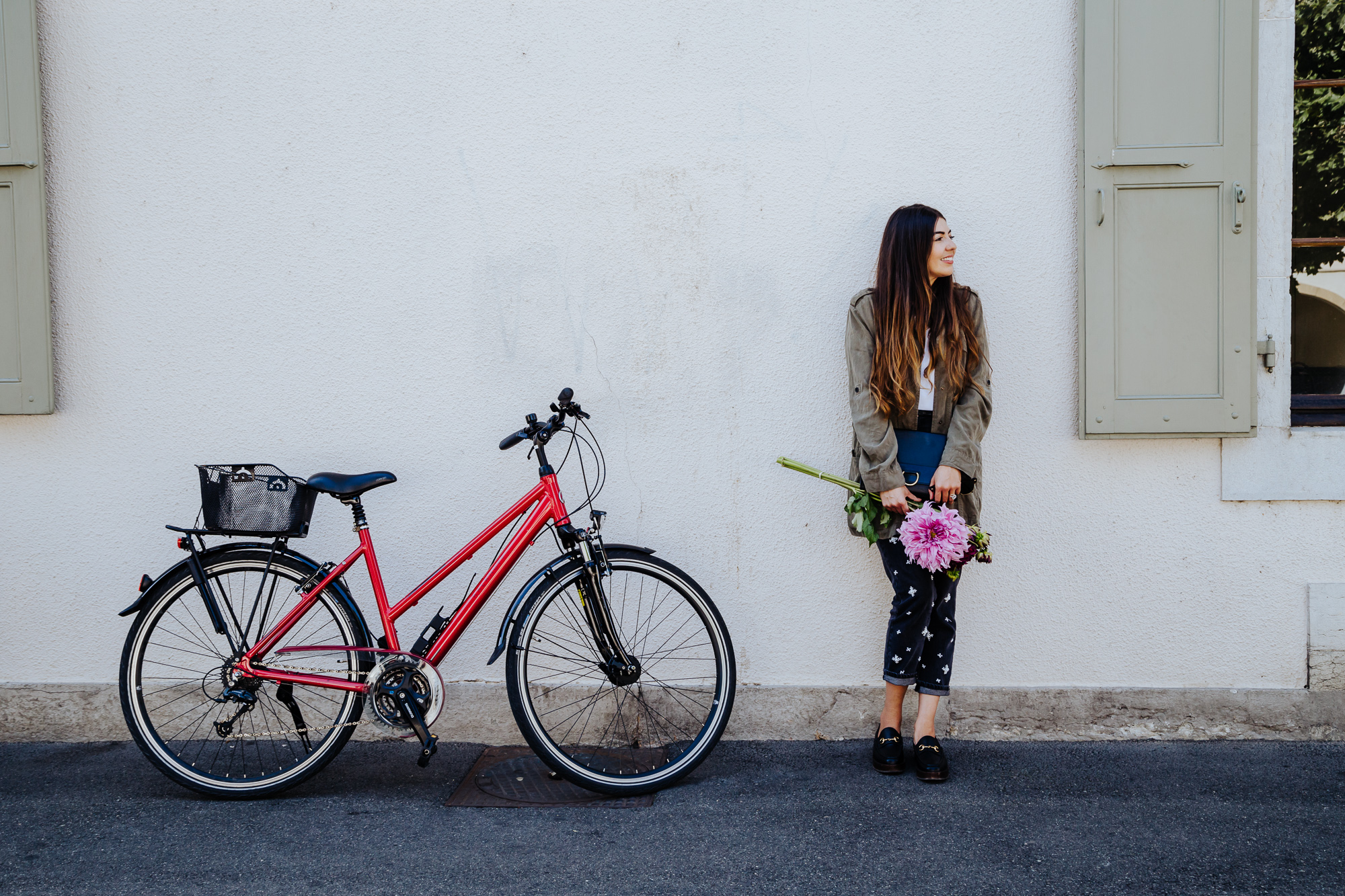 The Bad
Tram Rails – YOUR WORST ENEMY – stay away from them they are the evil.
When it rains… well not very recommended
The helmet hair
You cannot carry your full house with you (as I was used to) if you have a basket you can carry things there. But still limited
You need to make sure you have enough air in you tires if not you can break them
Your but will hurt at the beginning
Up-hill – duh obvious
Rue Confederation – I personally do not like passing this street since you have trams on both sides and people cross without looking. But you need to if you want to go to Eaux Vives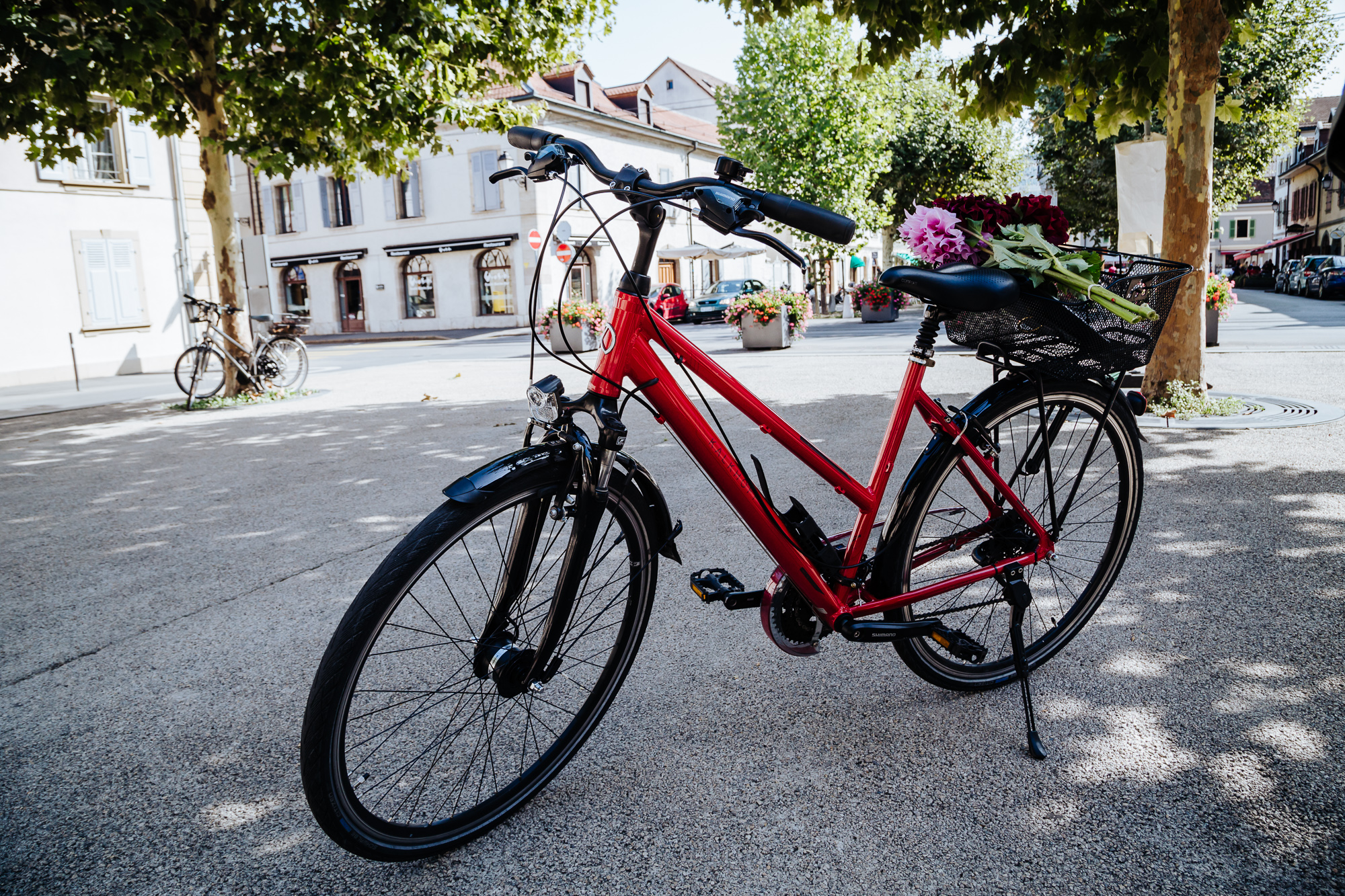 The Ugly
If you like skirts you will flash everyone. Sorry Geneva, I think everyone saw my underwear … oops #sorrynotsorry
When it rained and then stopped … your seat is wet (picture below)
Tram Rails – yes again – they are the monster under your bed of biking
If you do not have a protection for the chain your pants might be ripped off
You might arrived sweaty to places … #realityhurts
Your seat can get stolen (yes it is a thing) so buy a lock for it too
I am super slow and everyone doubles me… hahaha I dont care really.
You will fall one day or another … I have fallen twice (once because of the ç&*"!  Tram Rails … and the other because I was distracted)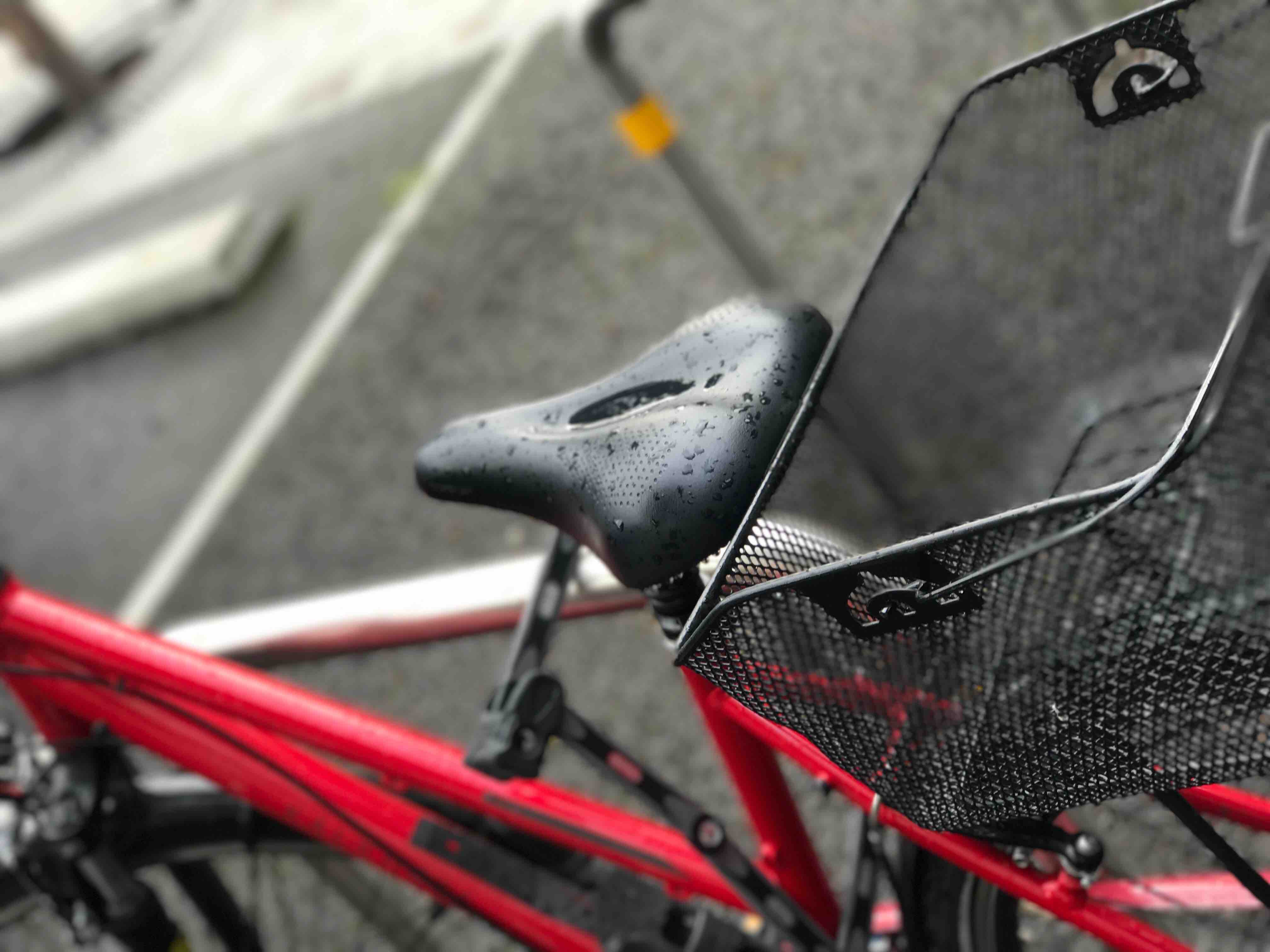 THE UGLY: Sitting in a wet seat
The unexpected
It is actually better to ride with heels than with flat flat shoes since they block. The flat ones slips.
People respect bikes – I was surprised about this
Tips
BE SAFE: Wear helmet, have lights and a Flourecent vest. BE VISIBLE!
Buy a quality lock – mine is awesome it is one of the best in the market.
Stay away from Tram lines… did I mention this earlier?
Know your roads, if it is new look for it in advance so you are not all panicky last minute (experience talking)
If you work up-hill leave the bike just before and take the bus. I do that to get to work, works very well.
Avoid being tooo cool and going the wrong way, super fast, or zig-zag. It is still dangerous… even with a helmet.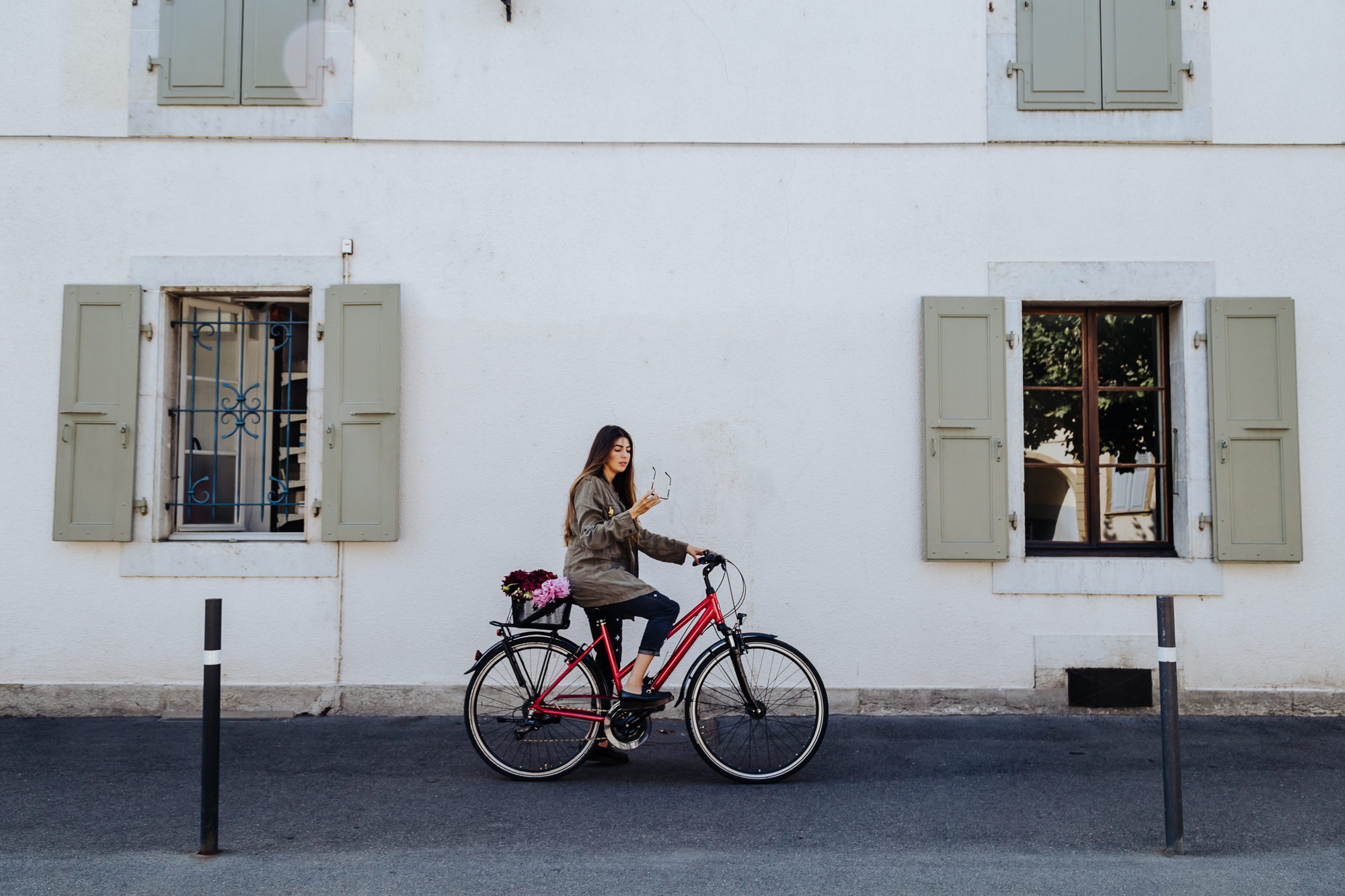 So, do you have a bike in Geneva? What was your experience?
Love
Diana
*** Photos by Rita from Studio Norrit***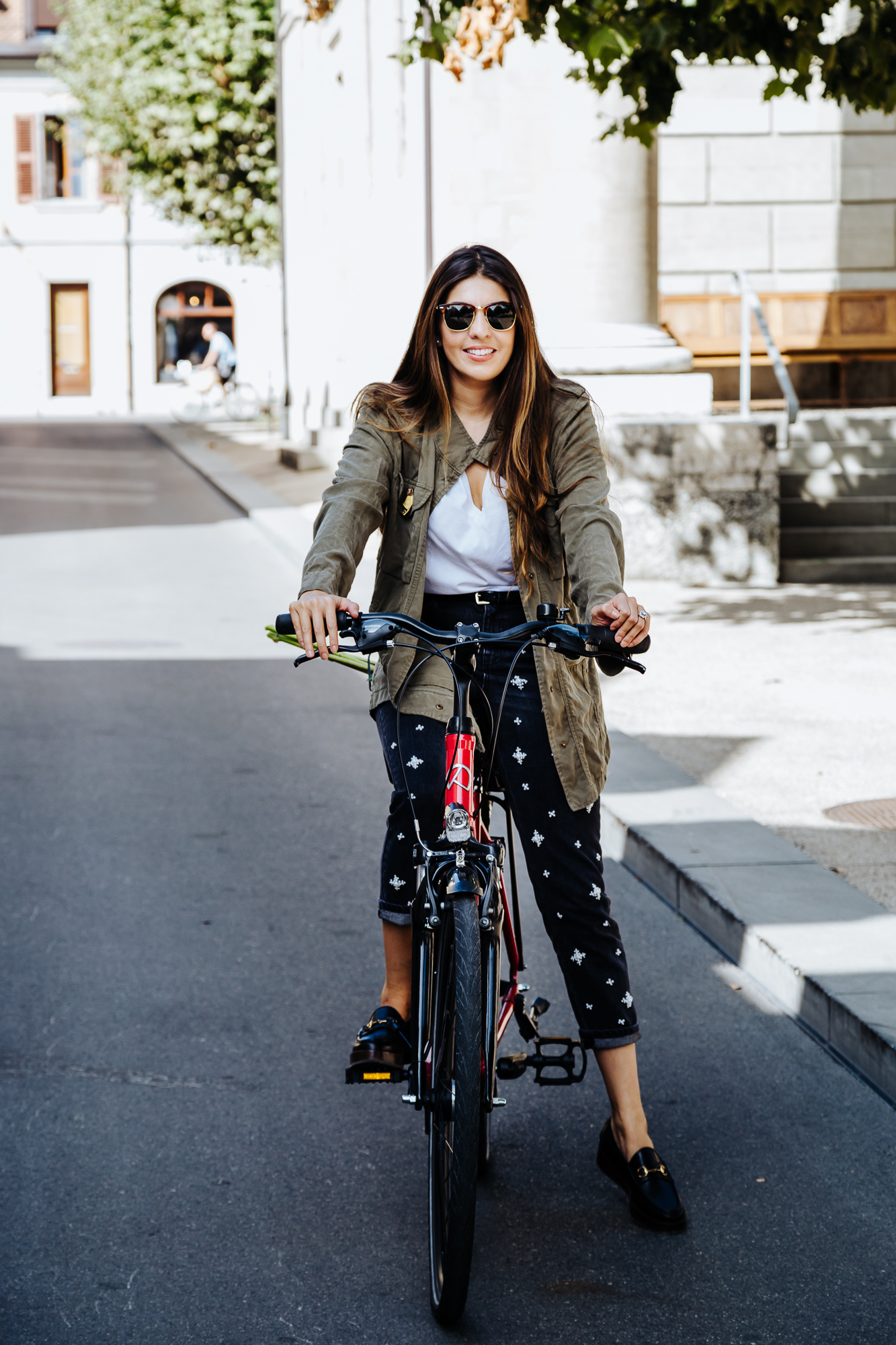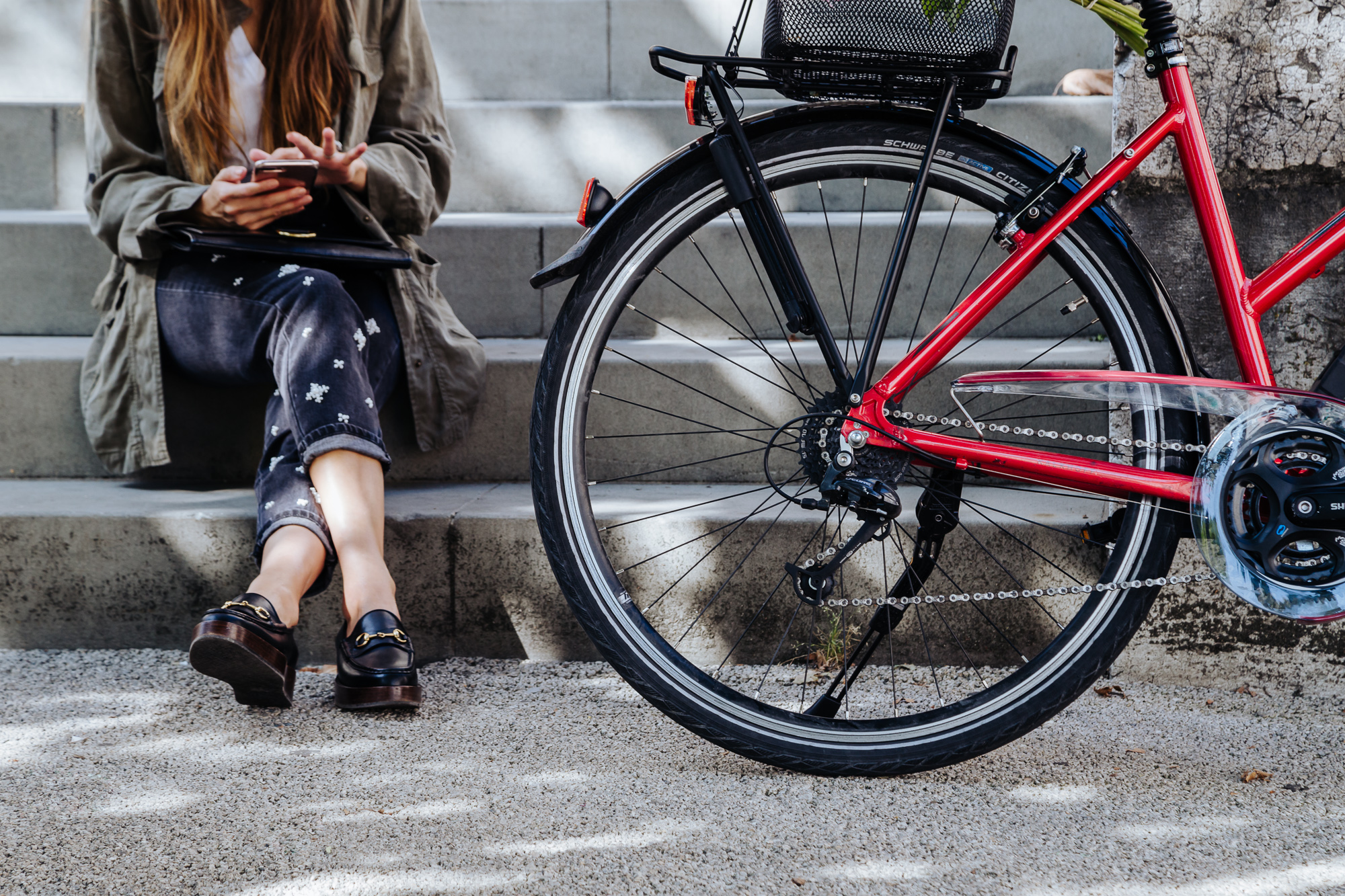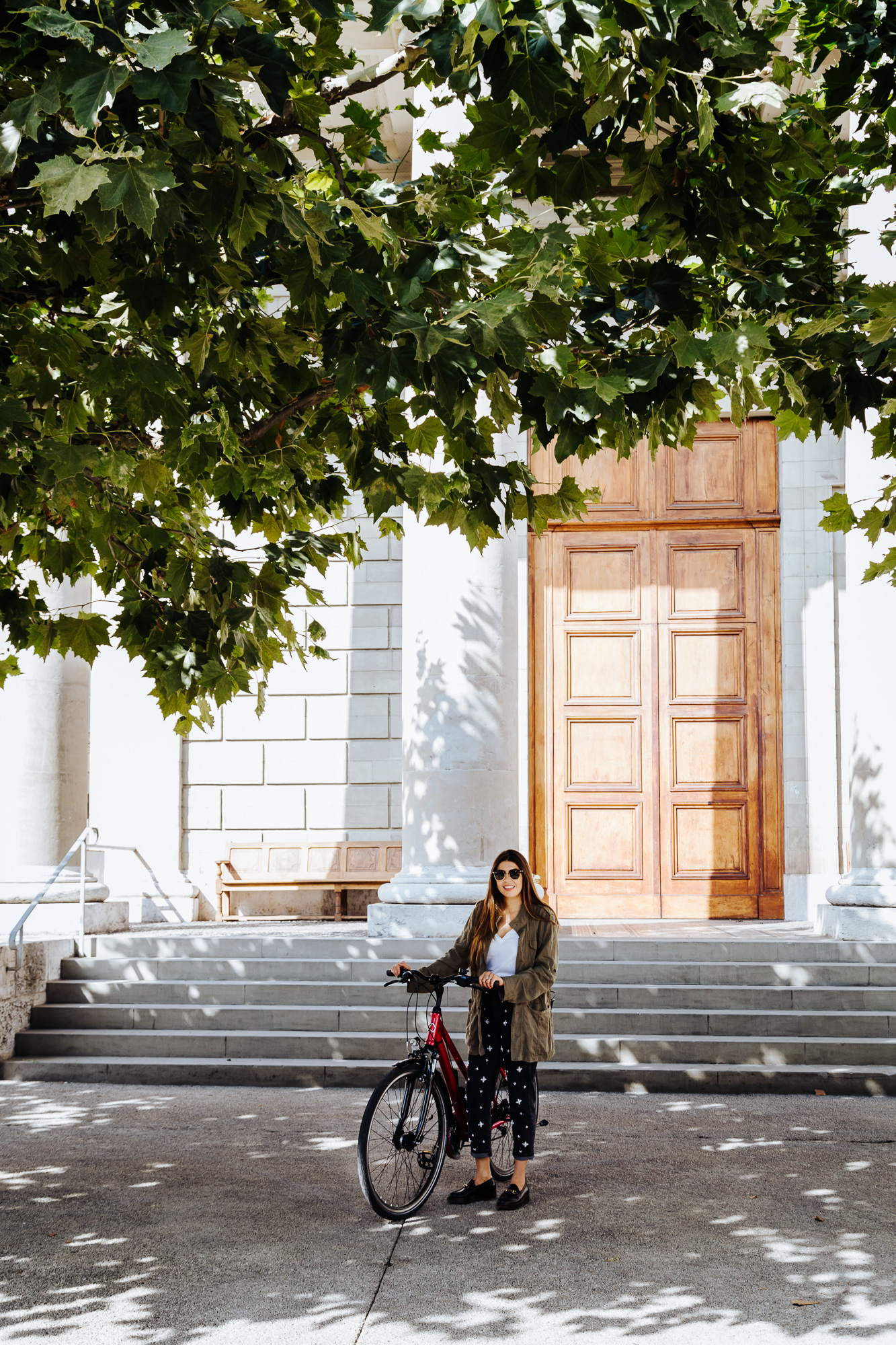 Diana Casalis
Founder & Writer at livingeneva.com
Diana was born and raised in Mexico and considers Geneva her second home. She studied Hospitality at Les Roches School of Hotel Management in Switzerland and loves to share everything regarding food, travel, hotels and special spots. She hold several collaborations including Kempinski Hotels, Dorchester Collection Hotels, Forbes Travel Guide, Caviar House & Prunier and many more.
She writes at livingeneva.com, dianacasalis.com regularly and has occasional collaborations with: EasyJet magazine, Forbes & other blogs.
@diana_casalis
LivinGeneva