Update: Tse Fung was awarded a Michelin Star on October 2016!
Oh, Hello you!
I haven't been very active on the blog posting since 5 Mexican Entrepreneurs you should know in Geneva because I am mainly focusing on my Vegan-Gluten-Free challenge and writing almost everyday there – more like a dairy post. However….. this is totally worth it! And even if I broke my Vegan-Gluten-Free month because of this meal, I do not regret it…. why? Because 1) It was my husband's birthday. 2) It was planned already. 3) It is la Reserve… duuuh hahaha. Ok, ok, I am not ready to fully commit to THE lifestyle, but I am making progress and I am very proud of it 🙂
The Tsé Fung was recently recognised by Wine Spectator "2016 Restaurant Awards" it honors wine lists "display excellent breadth across multiple winegrowing regions and/or significant vertical depth of top producers, along with superior presentation". It is the first time that the Tsé Fung has been included in the annual list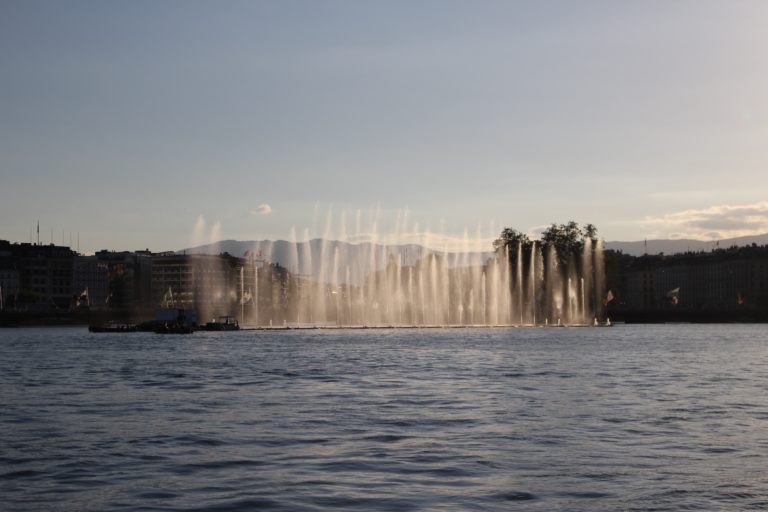 Lets start with THE Transportation means …. mmm.. where to start… they come to pick you up by BOAT .. yes you heard it right … B-O-A-T (Look at my boomerang below) You feel like in a movie, with you dress, heels, a boat, the lake, the Mont-Blanc, La Reserve…. gosh almost too much! (Nah, it is never too much right?) We get used to everything darlings, specially the good things, trust me!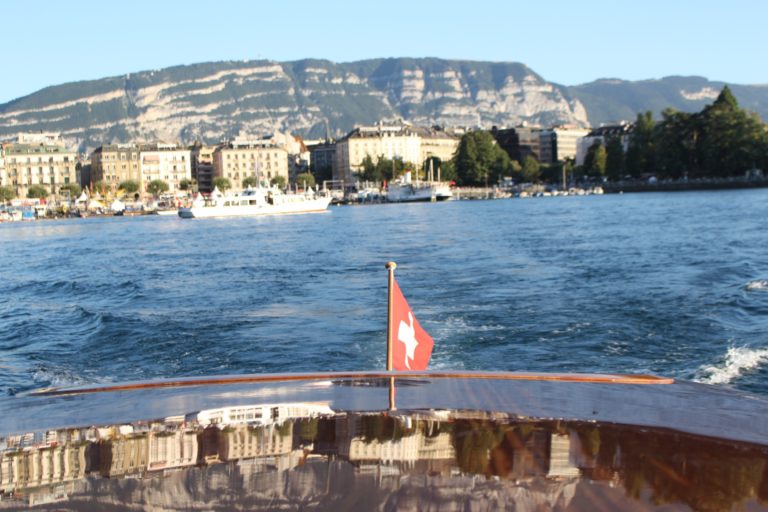 When we arrived the loveliest Justine was waiting for us to show us the hotel. It is sooooooo exotic, yes that is the word : E-X-O-T-I-C! You feel like you arrived to Africa in a far-away country were Narnia animals will come out of the walls. So pretty much everything is like a dream.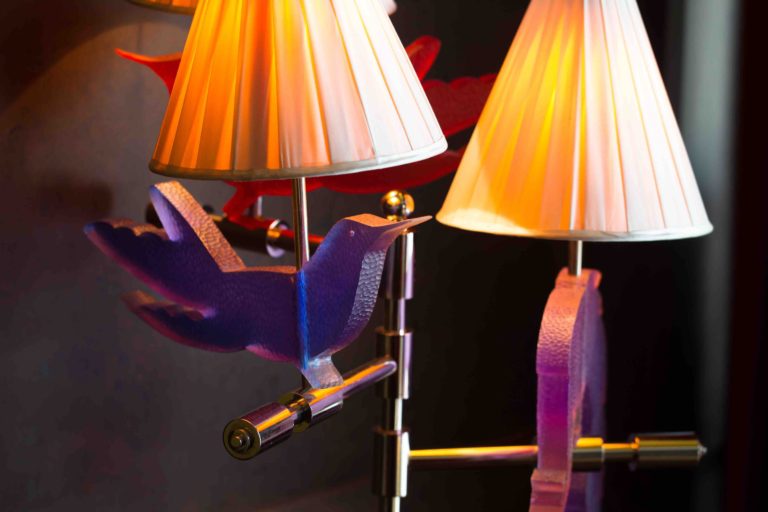 Narnia feelings… (Courtesy of La Reserve )
Then we visited The Spa —-> TDF where they also have an F&B (food & beverage) venue with Healthy and Sporty Meals and juices! So adapted to my wannabe lifestyle!!!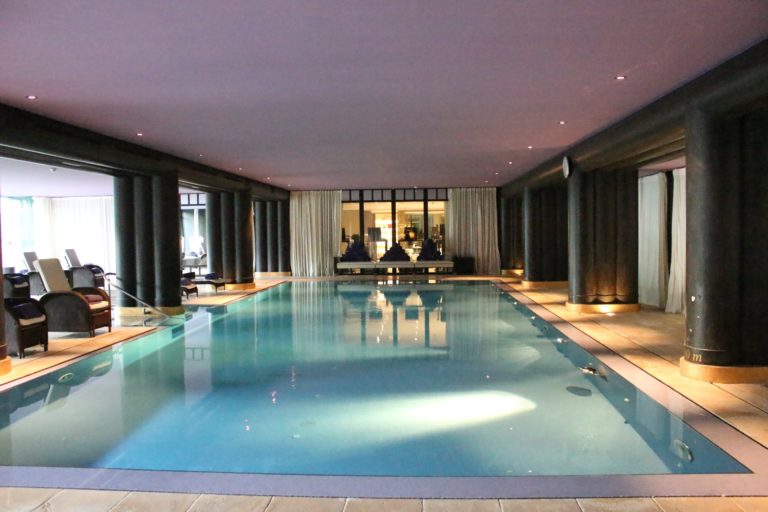 We took a quick sneak peak to The LOTI – which looks like a Lodge …. so nice! And they have a great view of the lake!
The Loti (Courtesy of La Reserve)
To end our visit we arrived to the TSE FUNG the Chinese Restaurant of La Reserve! Chinese? Yes! It is rare to have gastronomical Chinese restaurants around, but this one is perrrfect. With the terrace by the skirts of the green garden and the huge trees hiding the sunset between their branches, the effect is magical.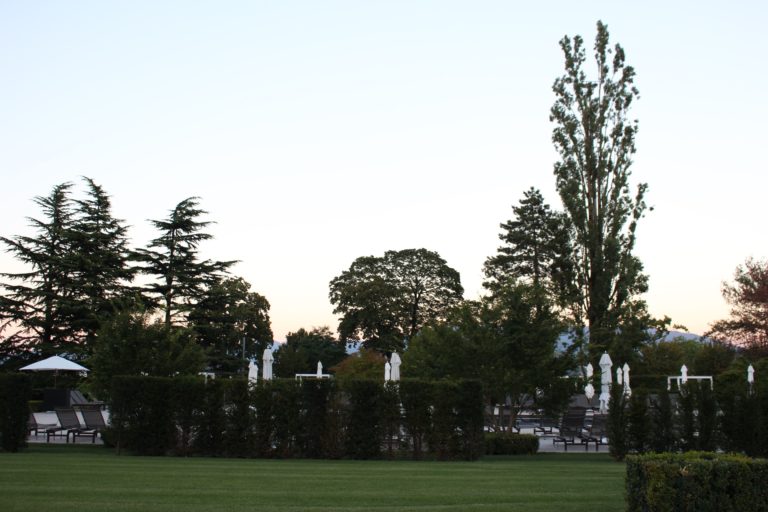 We were welcomed by Chole —> she is fantastic, if you go here, please ask for Chole! She not only knows the menu by heart, but LOVES everything about it and you can feel her passion for the restaurant and the mets. She recommended us the EMERALD MENU, so with our eyes shut we went for it – no questions asked – just trust the experts.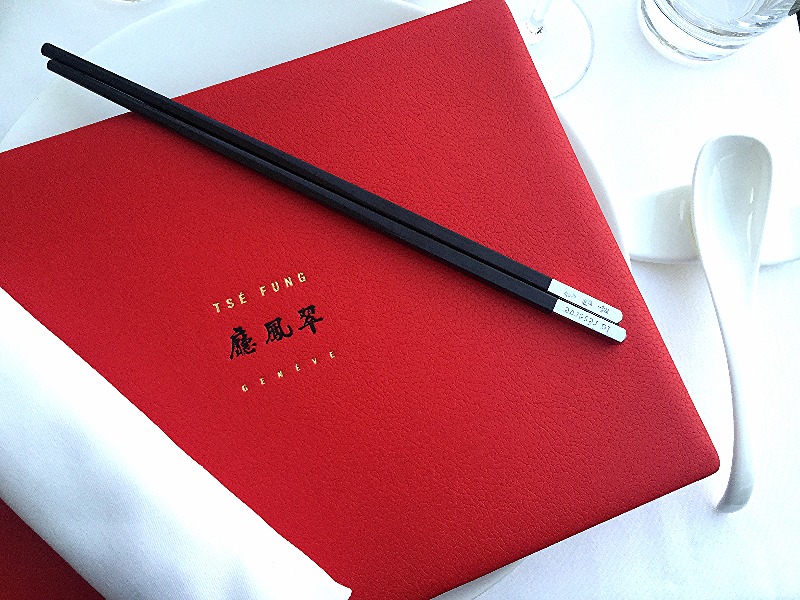 TSE FUNG Geneva in 6 points:
Food: Gastronomical Chinese with explosive flavours in every bite.
Concept: A-la-carte with many choice of dishes, they have 2 signature menus that make you discover a great part of their selection.
Atmosphere: Elegant & sophisticated, during summer an amazing terrace.
Prices: EMERALD Menu sis 140 CHF per person
Location: Outside of the city, the best way to get there is with their boat or taxi
LivinGeneva tips: The best DIM-SUM ever!! Need to try them!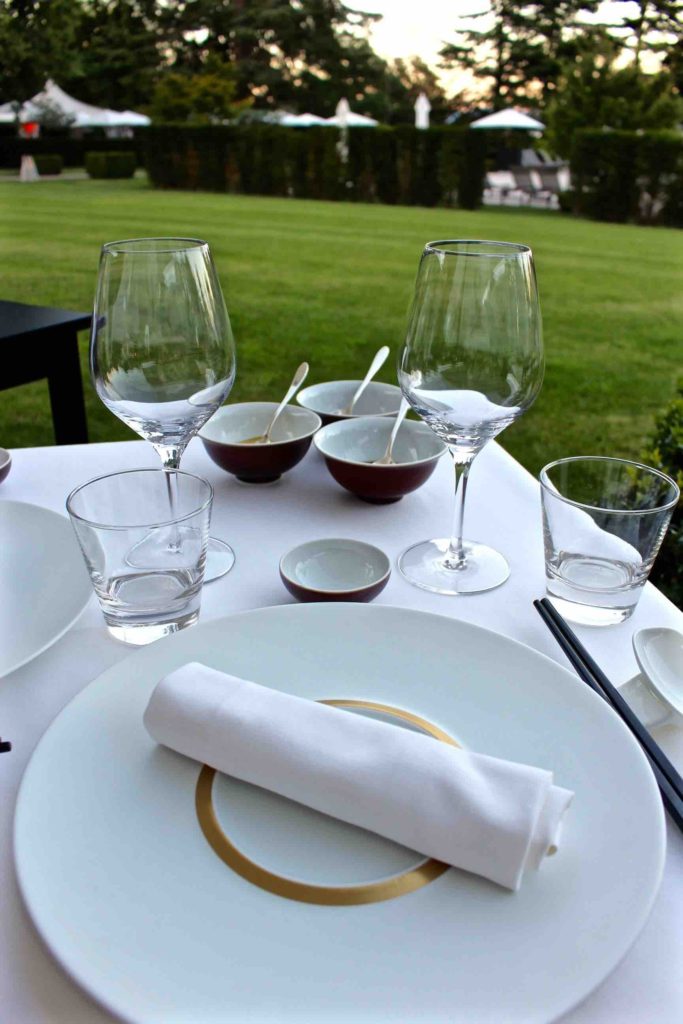 The best part of ordering the Menu is that you are sure to taste a wide variety of their offer. The only thing we missed is the legendary Pekin Duck, meaning we have to come back for more. What I loved about the EMERALD menu was the fact that the main dishes were served in separate serving dishes and you could serve yourself several times. The service brings each dish, presents it and then they serve you; in the meantime they leave it in a warm heater so it does not get cold. Then they do a second serving … perfection. Look at all the pictures below!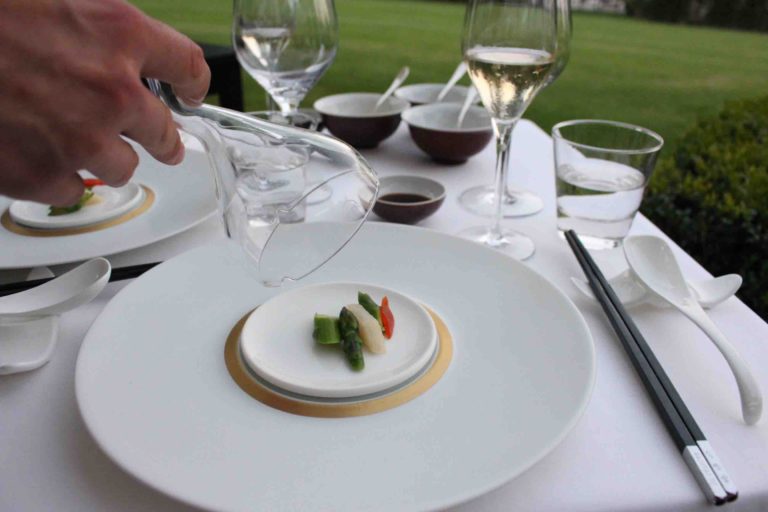 Tadaaaaa – The Amuse Bouche (did they know I have Veganing?)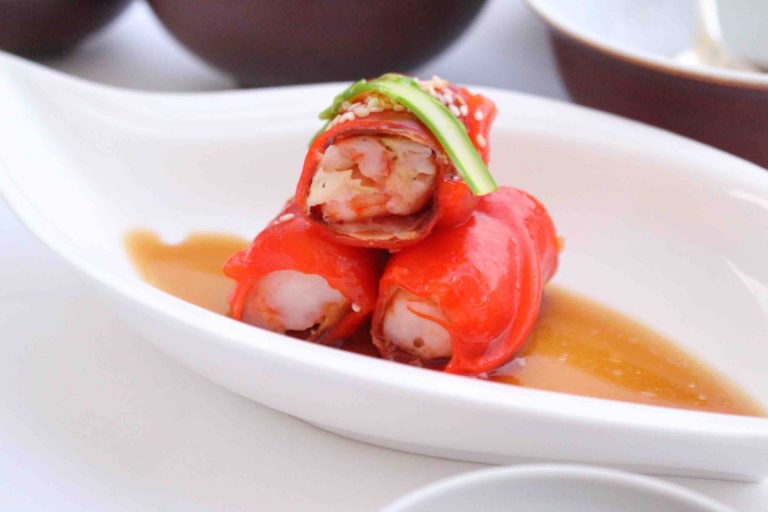 Red Rice Rolls with Shrimp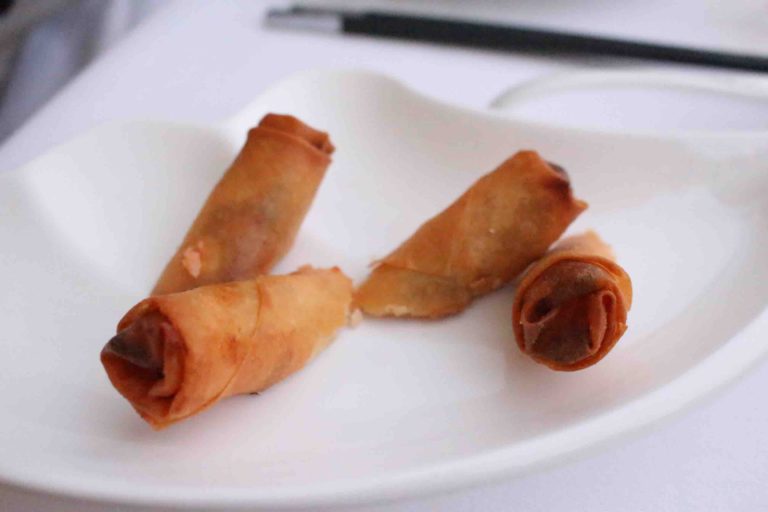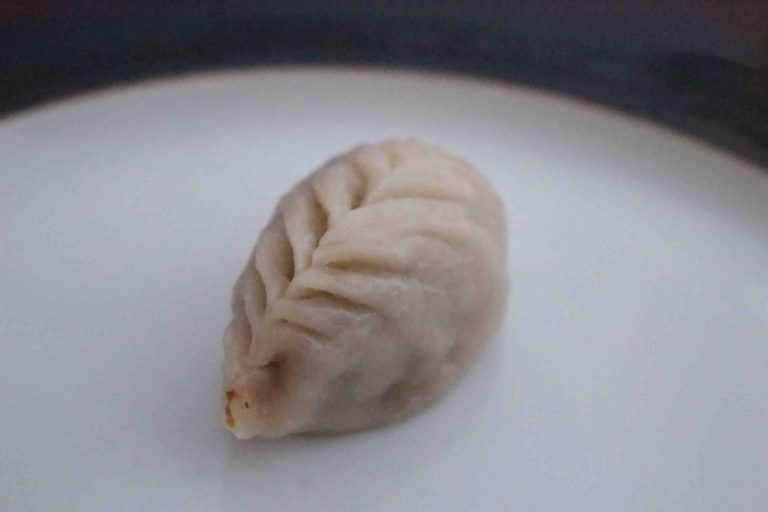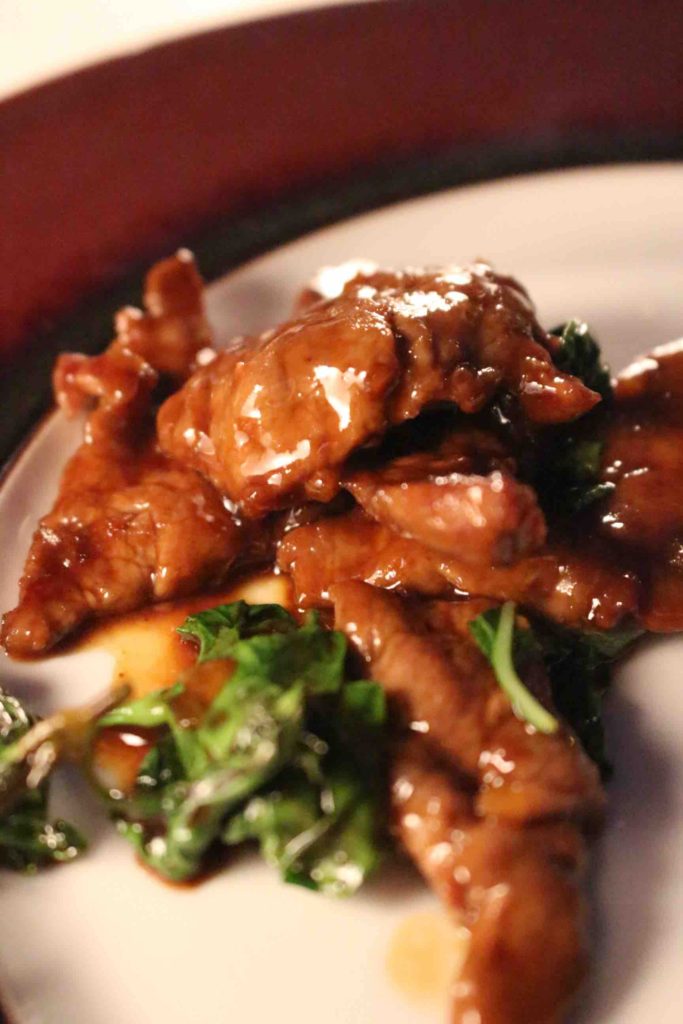 How glazed does this beef looks ….. Mmmmmm and the basil actually explodes in your mouth.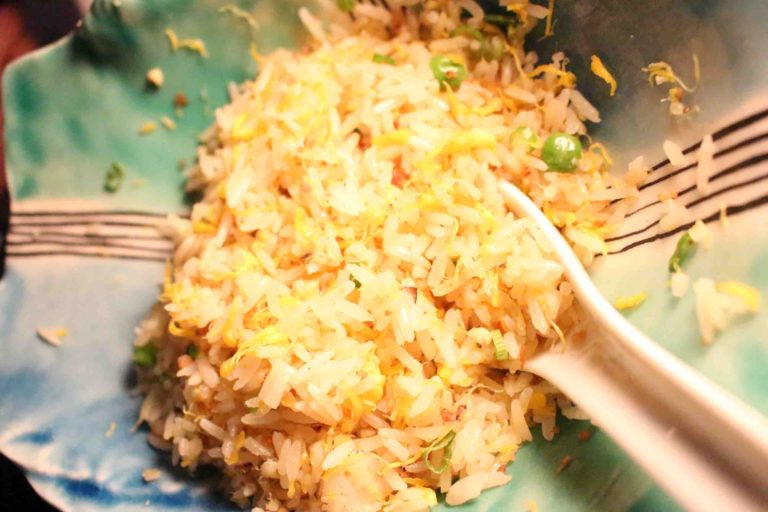 Best Cantonese Rice ever!
Useful Information:
Schedules :
-Lunch: Mon – Sun:  12:00 – 14:00
-Dinner: Mon – Sat: 19:00 – 22:00
Website: TSE FUNG – La Reserve Geneve 
Facebook: La Reserve 
Telephone for reservations:+41 (0) 22 959 58 88
Email: tsefung@lareserve-geneve.com
Emerald Menu: 140 CHF pp
Address: 301, route de Lausanne 1293 Bellevue Genève, Suisse
Do not forget to Subscribe to our monthly newsletter —— > HERE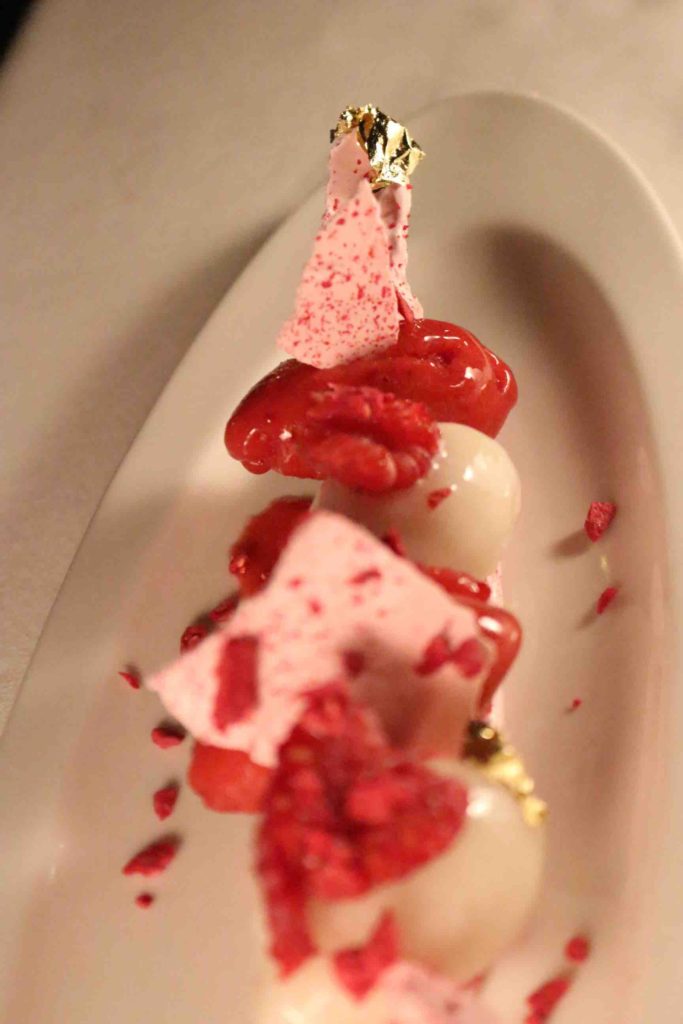 The Magic Dessert – Meringue with Rose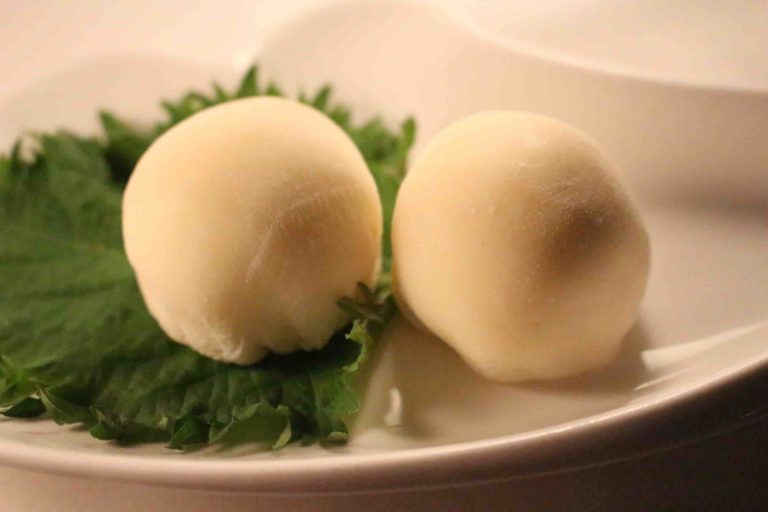 Is a Geneva based blogger and traveller