Hello dear readers!
How is the lovely Spring & Summer weather treating you? I am very happy to share with you the New Restaurant of Hotel de la Paix in Geneva: Living Room Bar & Kitchen.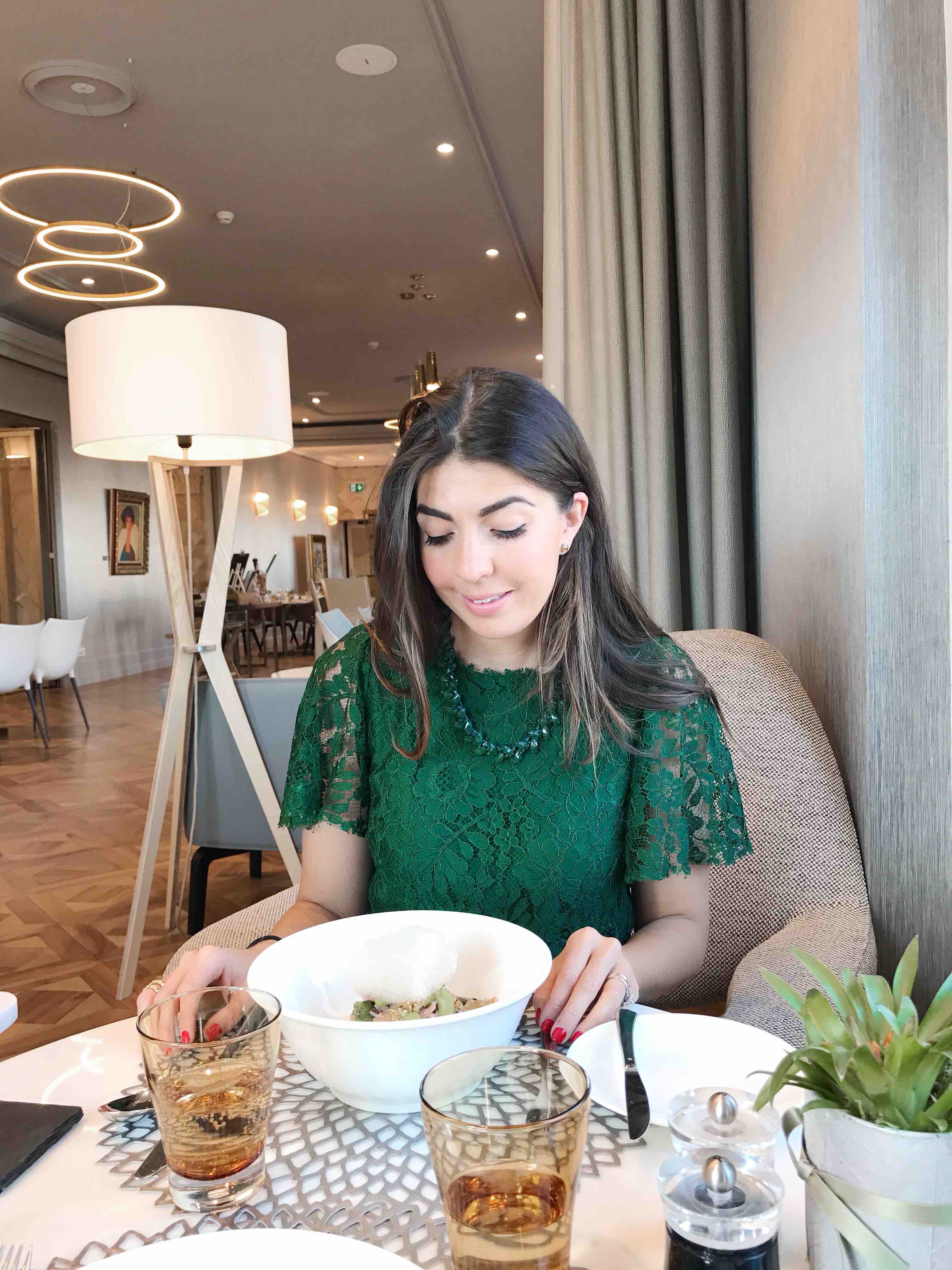 I was invited to the opening of the restaurant at the beginning of the year, it was exciting to see a fresh hotel lobby, and a new restaurant concept opening in Geneva!
The Restaurant area is located on the right wing once you enter the hotel. The space is very luminous and neatly decorated with modern and antique elements, like the wooden floor that is from the original hotel.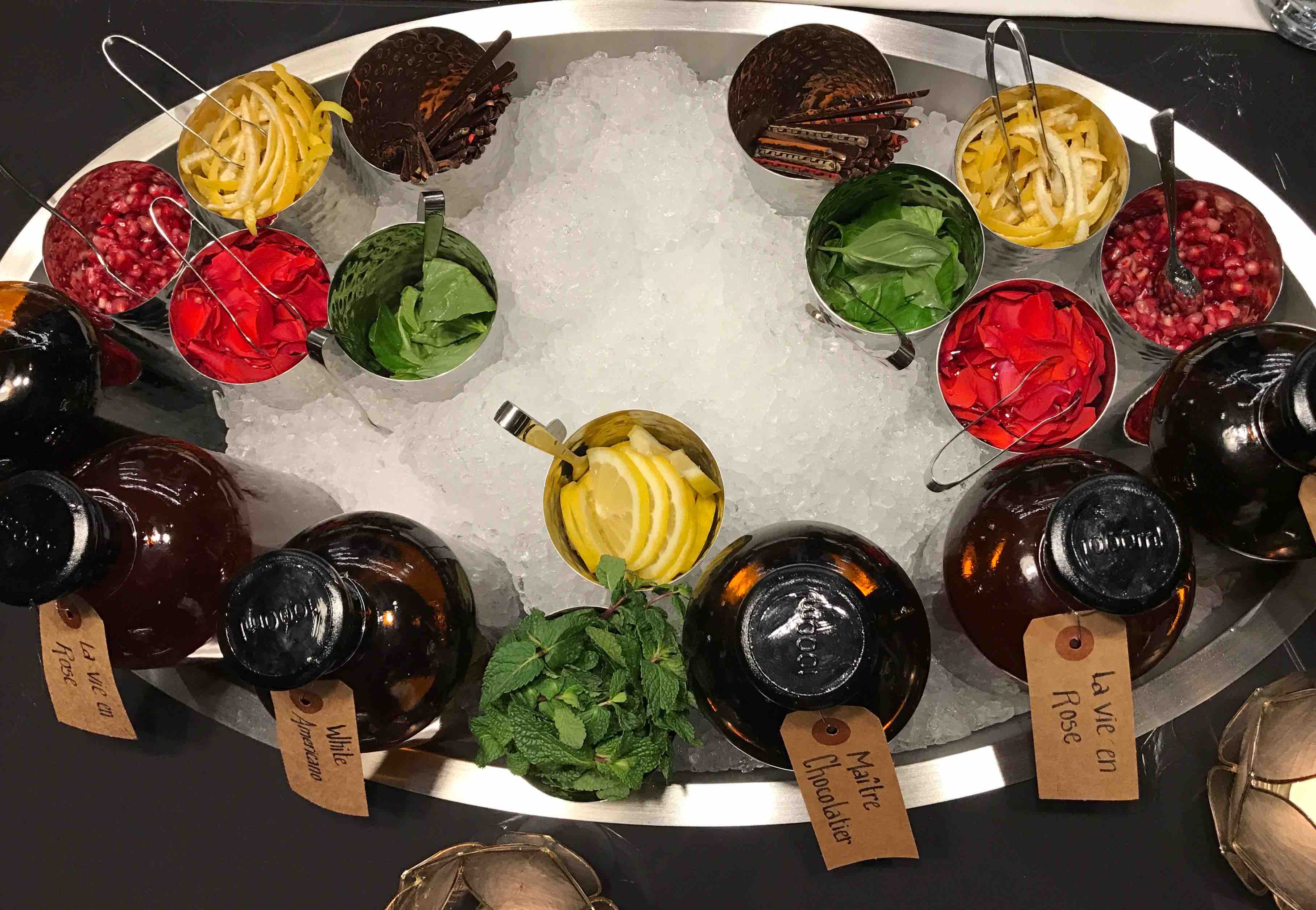 During the opening – Cocktail time!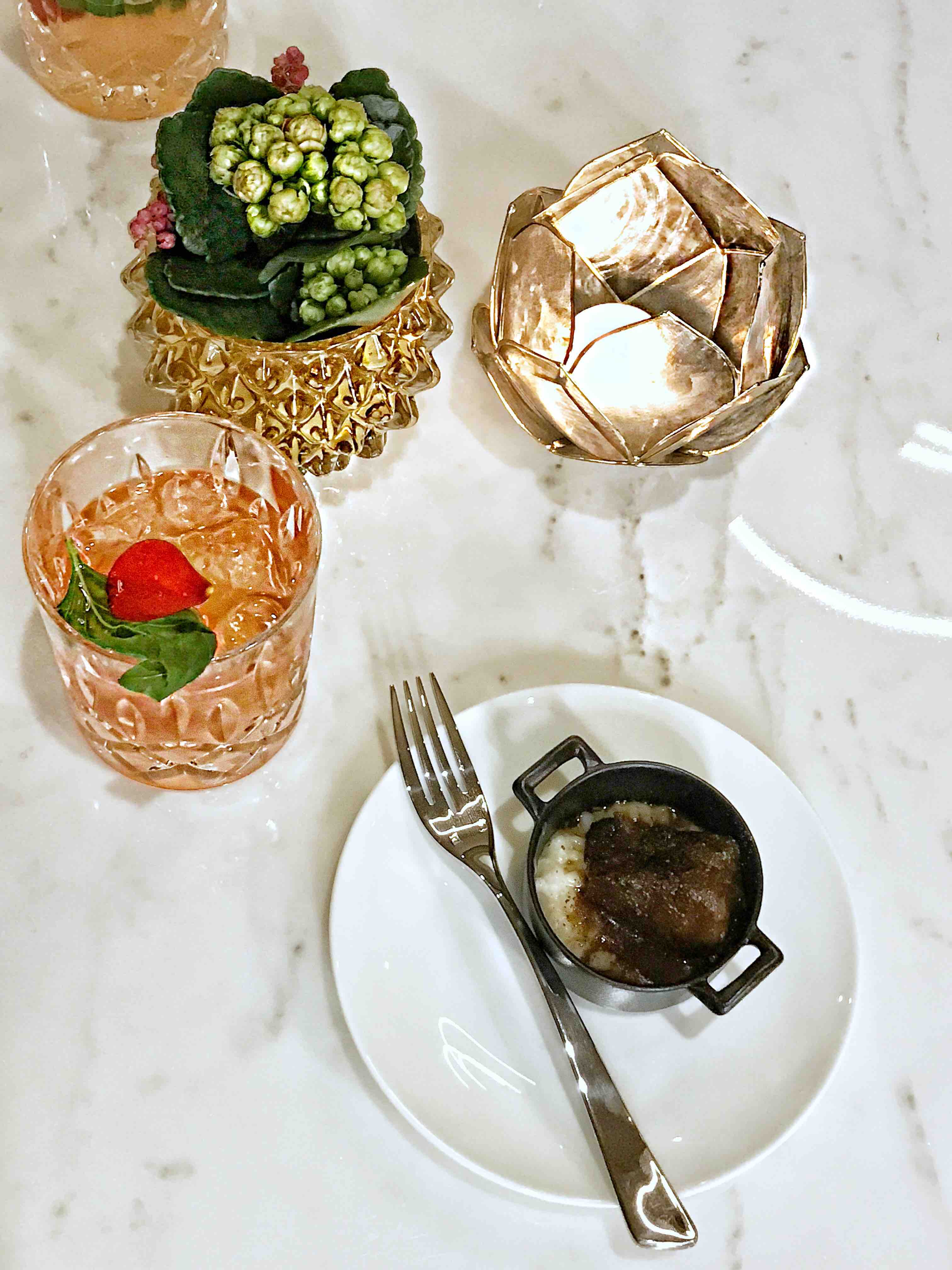 During the opening – Cocktail time!
Living Room Bar & Kitchen is open from Day to Night, offering services and concepts from early morning for breakfast to tapas at night, also delicious international luncheon, tea time in the afternoon and brunch on Sundays. It is not easy to find a place like this in Geneva: versatile, universal and flexible at the same time.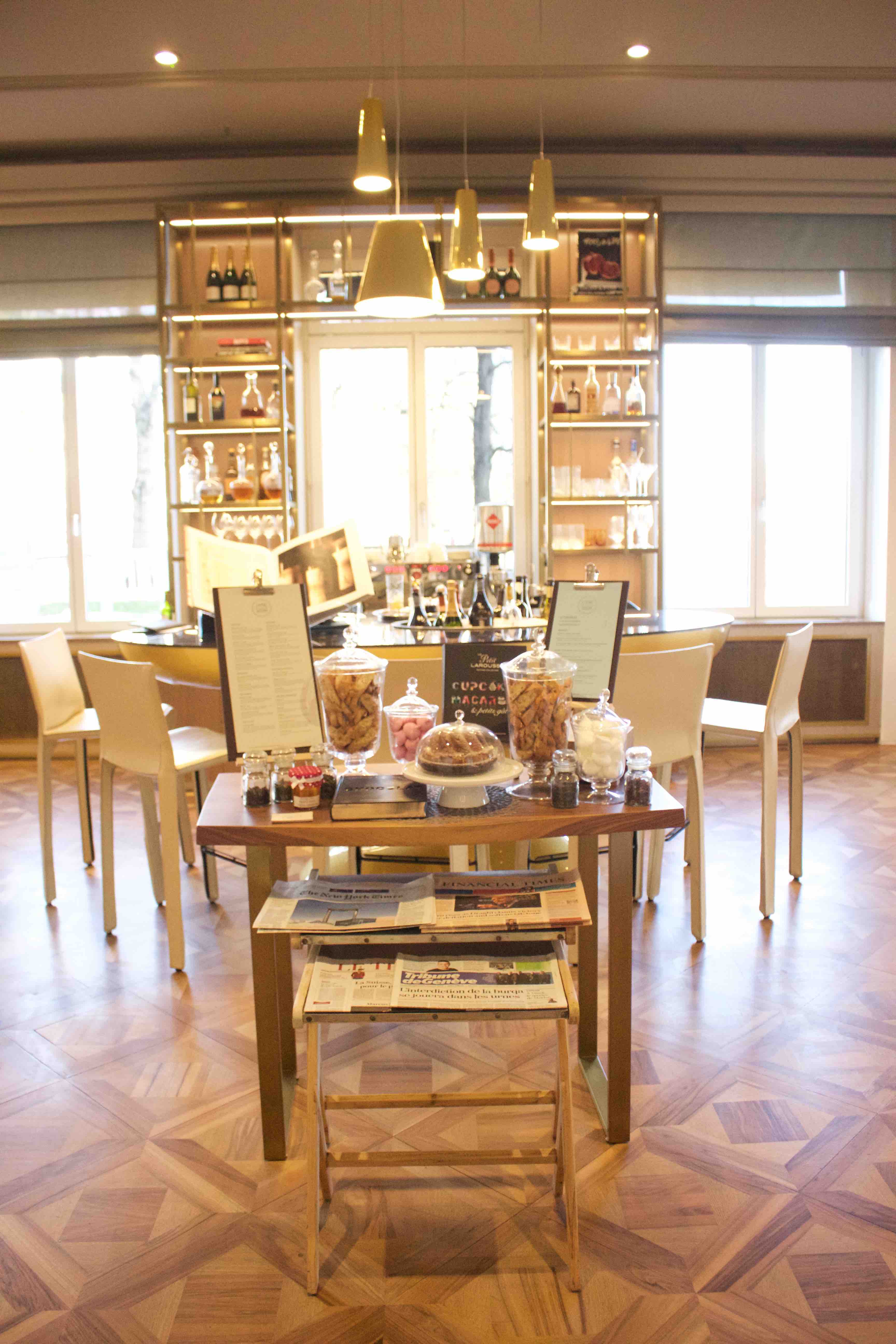 Living Room Bar & Kitchen
After the opening I returned for lunch, and here is what I had!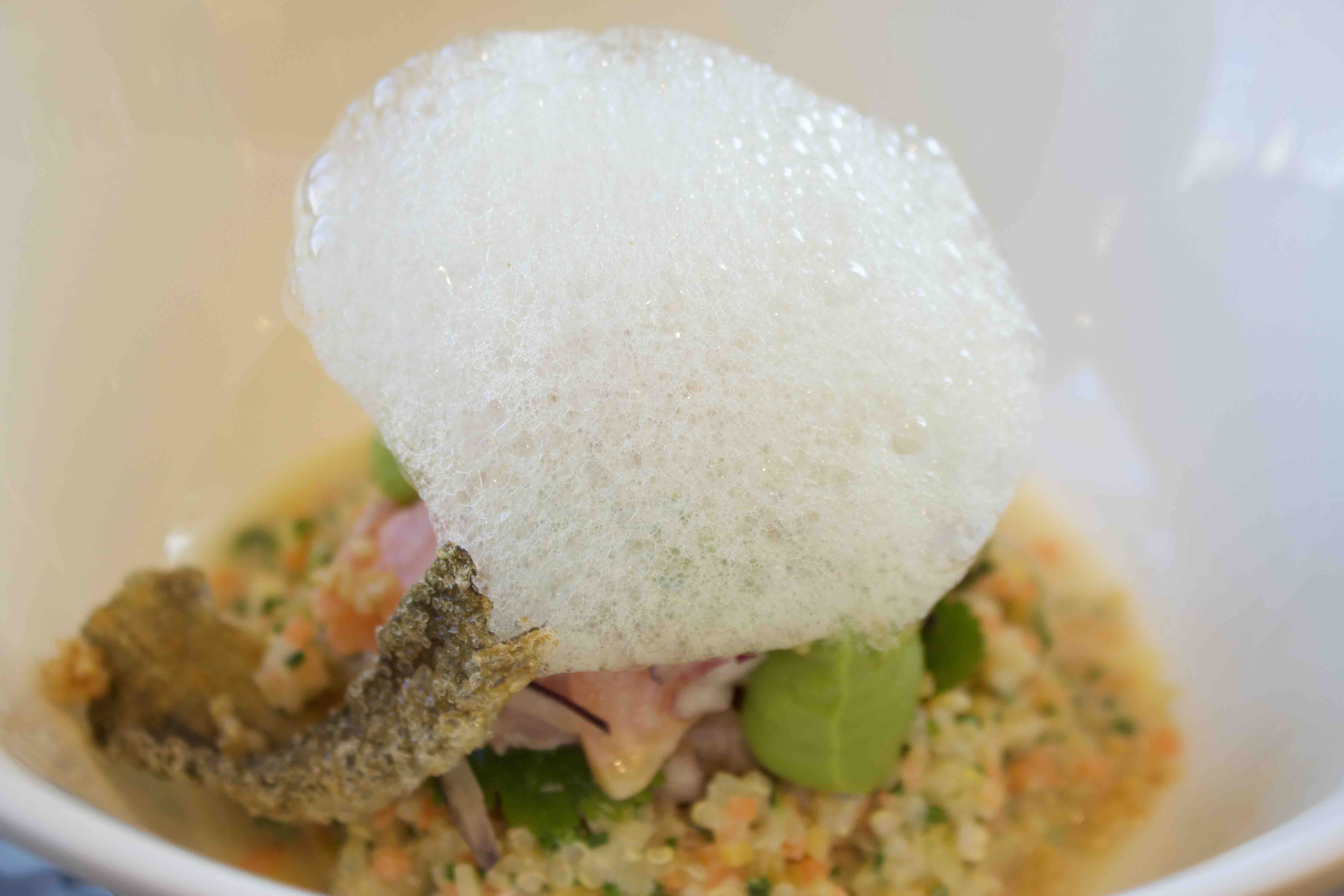 The Ceviche was great! It was fresh and came with a quinoa bed; it could be a dish by its own since it is very complete!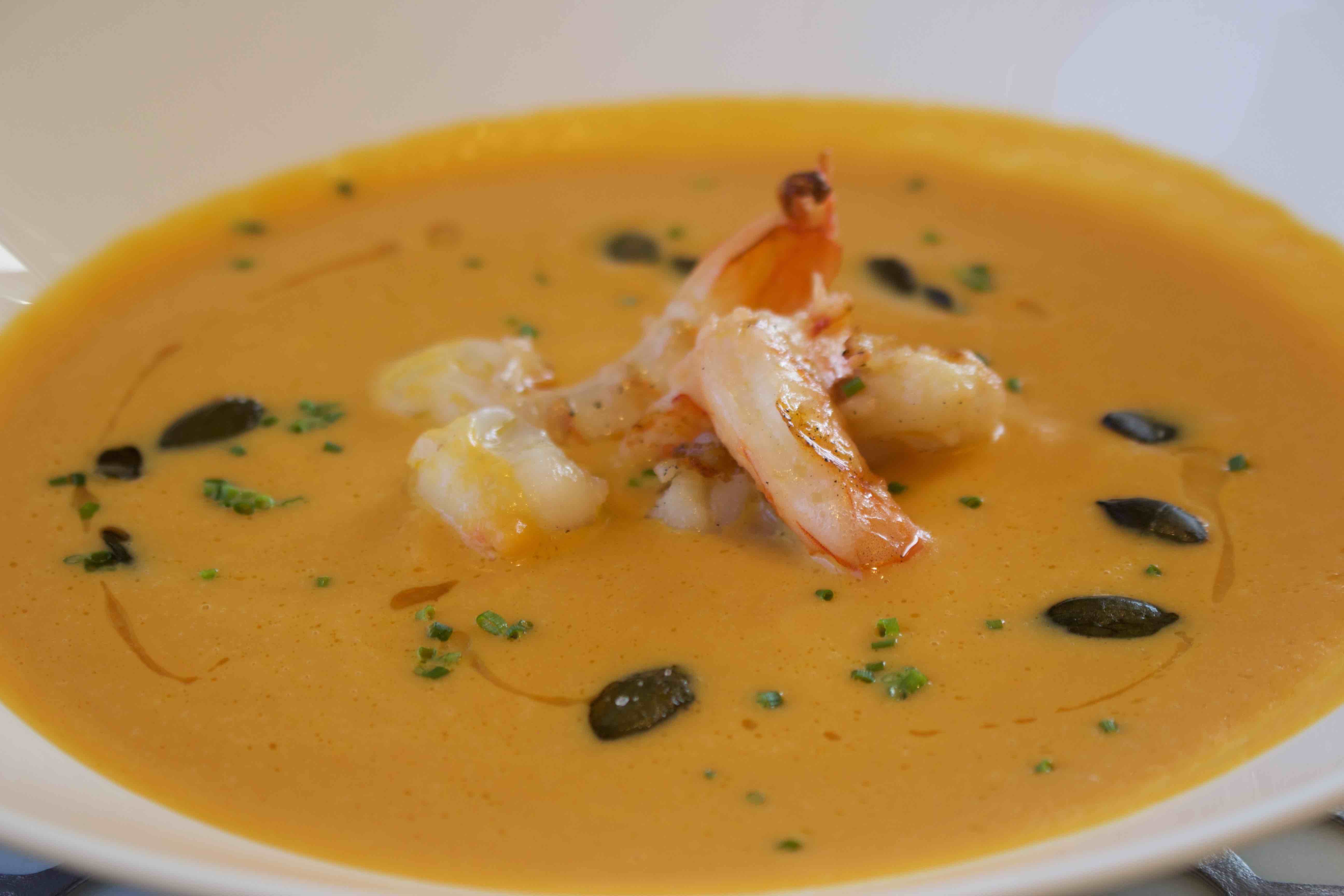 The other starter – Pumpkin Soup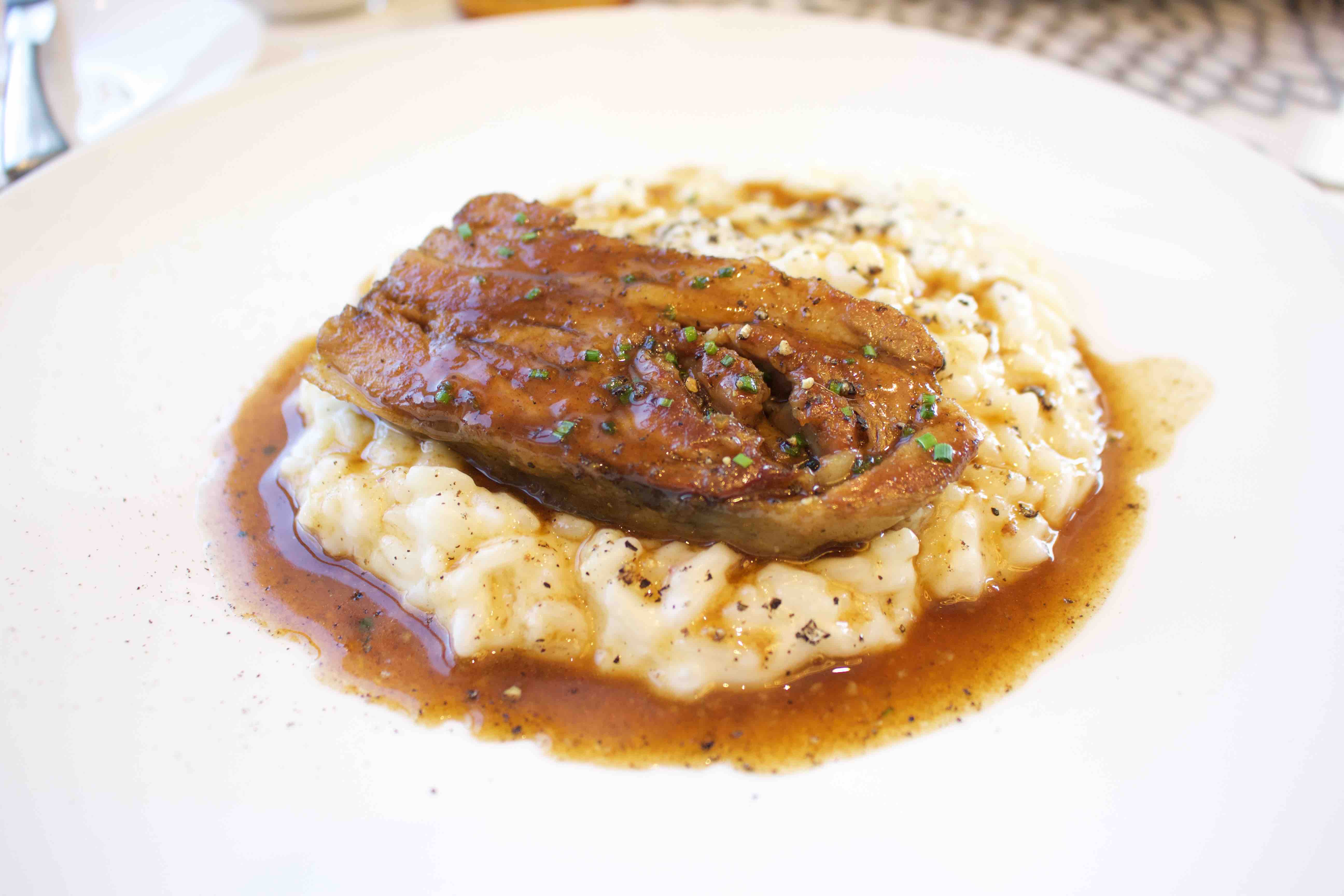 Loved it! You need to like the taste of the alcohol inside, since they finish it with typical Italian spirit. It is creamy and it comes with a different type of meat every time.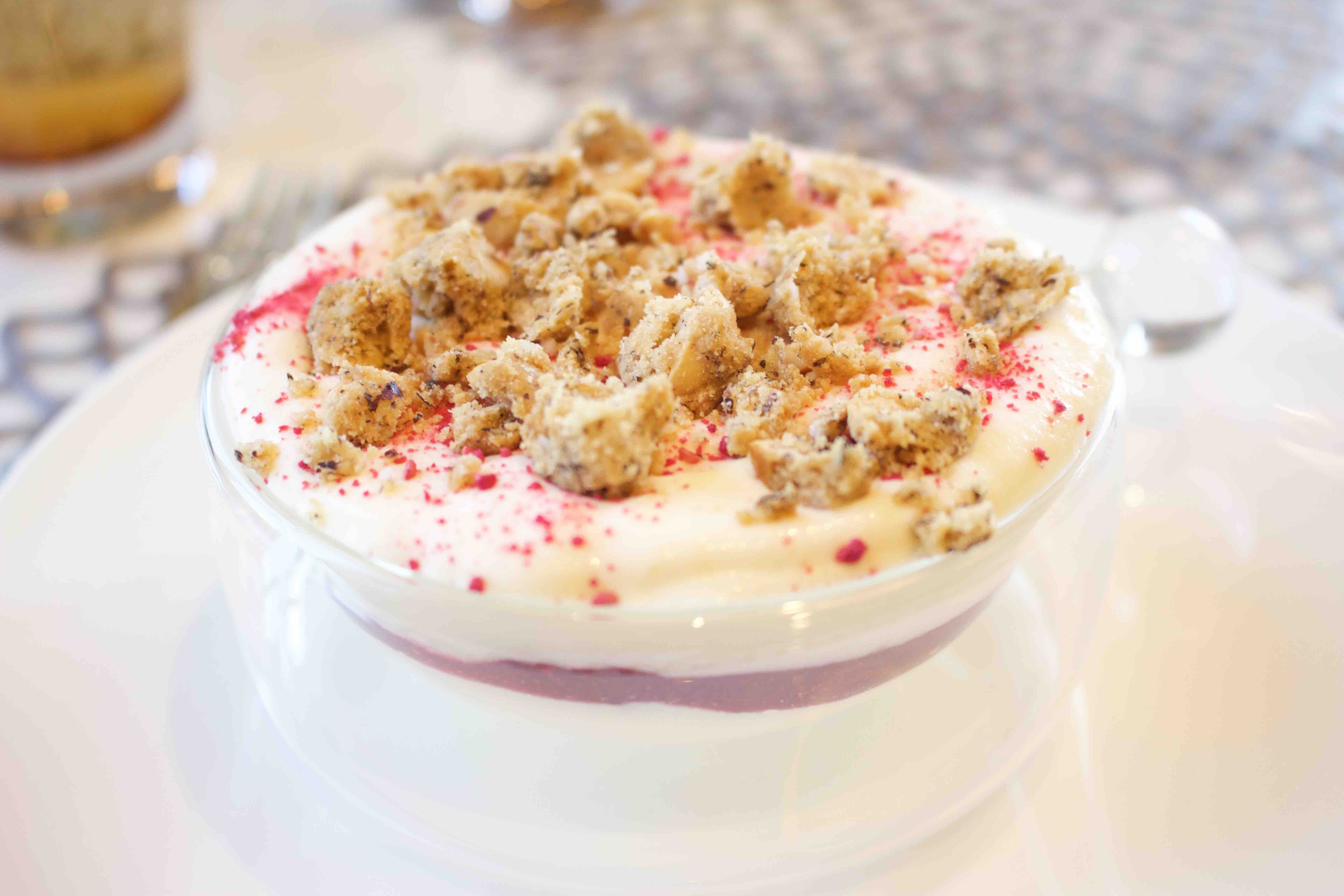 I have to admit that when the dessert came I was already full, and it is quite big. But it was sooooo good I managed to eat it all… oops. Since it was Friday I took it as a Friyay, YOLO, I-will-try-to-work-out-during-the-weeked type of meal LOL!
Totally worth it, I would recommend to share it!
About the Chef: 
Chef Alessio Corda gets inspiration from his numerous travels and previous working experiences, from Italy (where he comes from) to Qatar to Japan. His cuisine reflets the different influences and expertise of his background. He gives priority to local farmers and fishermen to spotlight the abundance for which Switzerland is renowned.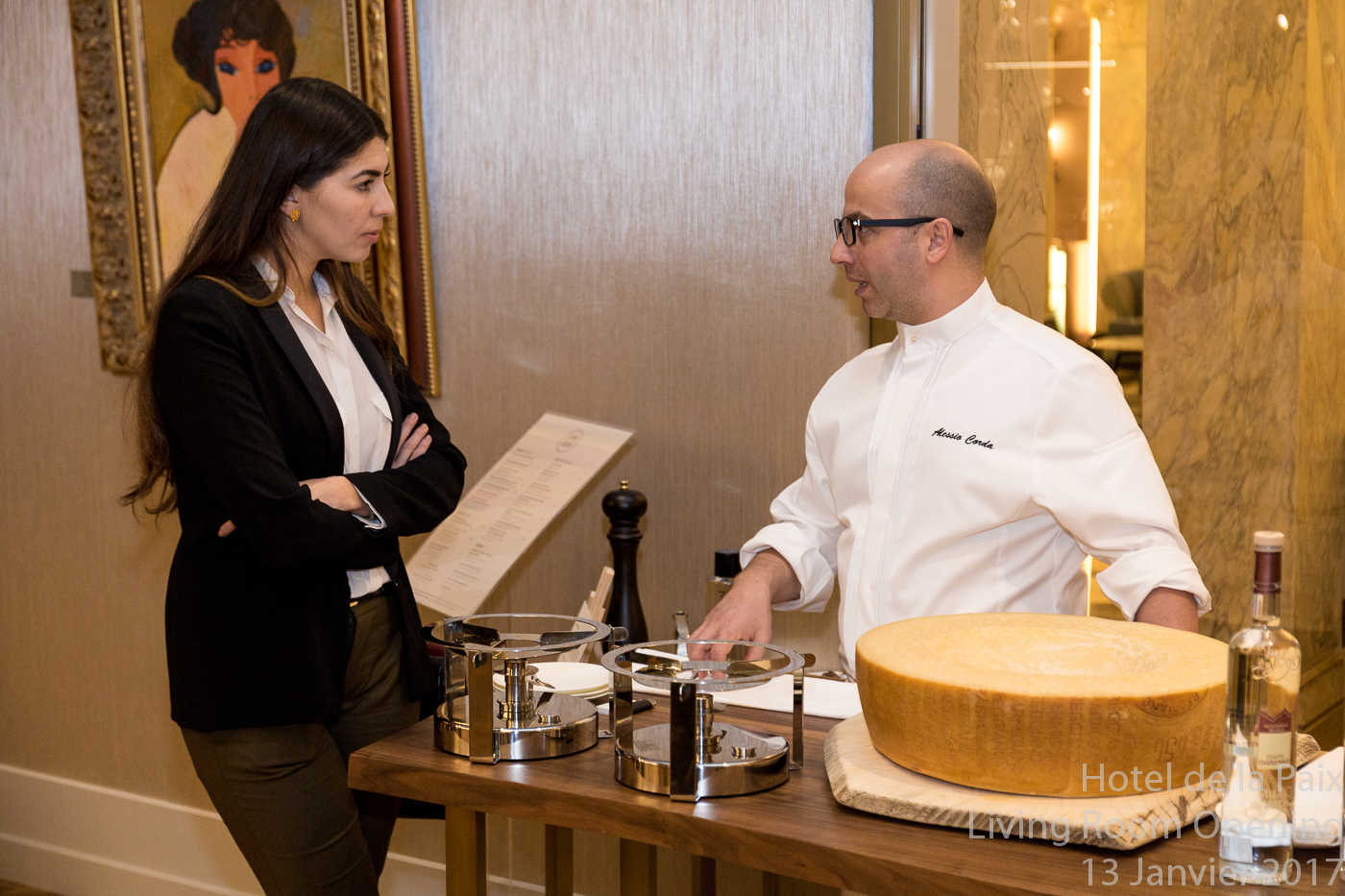 Me with Chef Alessio Corda during the opening
Restaurant 

in 6 points:
Food: Depends on the time of day, but for lunch it is bits and pieces from around the world. Ceviche and Risotto are on the menu 🙂
Concept: Like a Living Room, you can come in at any time and there will be something to be shared.
Atmosphere: Modern, calm, perfect for an informal business meeting, there are some tables and also some sofas.
Prices: Starters from 19 CHF, Mains from 29 CHF, Desserts from 12 CHF (Plat du jour 39 CHF with water and coffee9
Location: Lake Vue – Quai du Mont Blanc
LivinGeneva tips: The chef's speciality is the Mantecato Risotto cooked in the Parmesan Round (Picture below talking with Chef Alessio Corda about his special dish)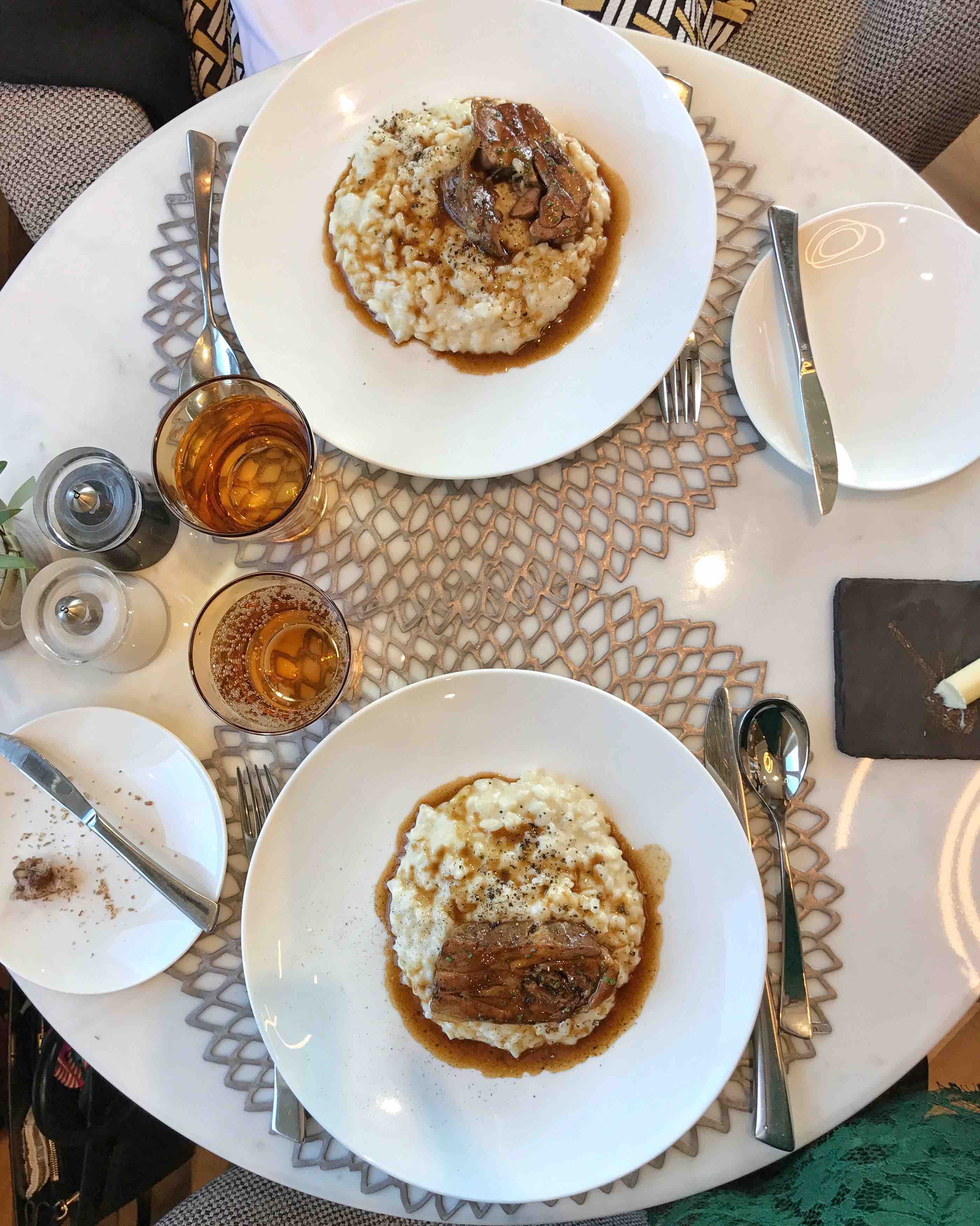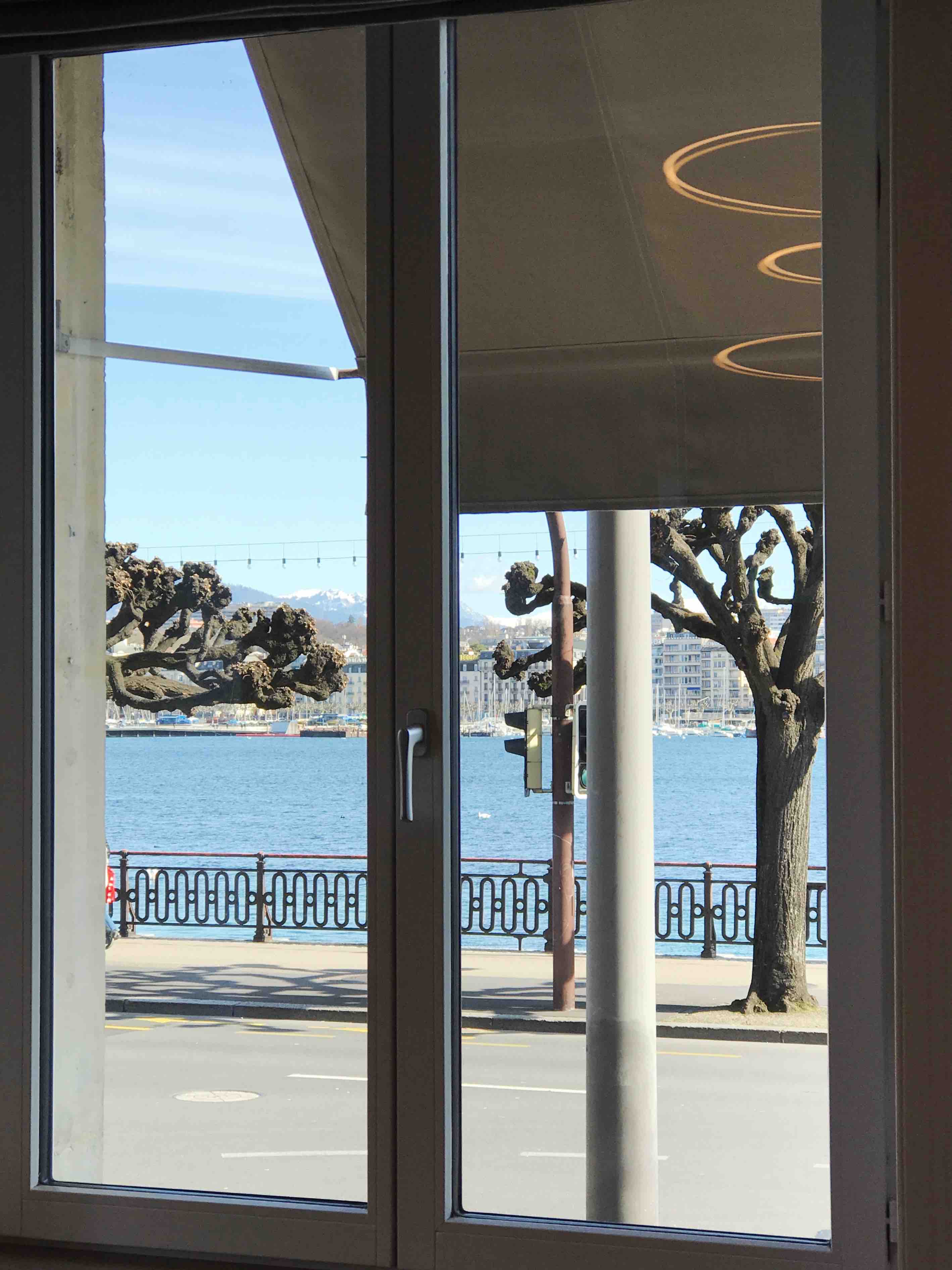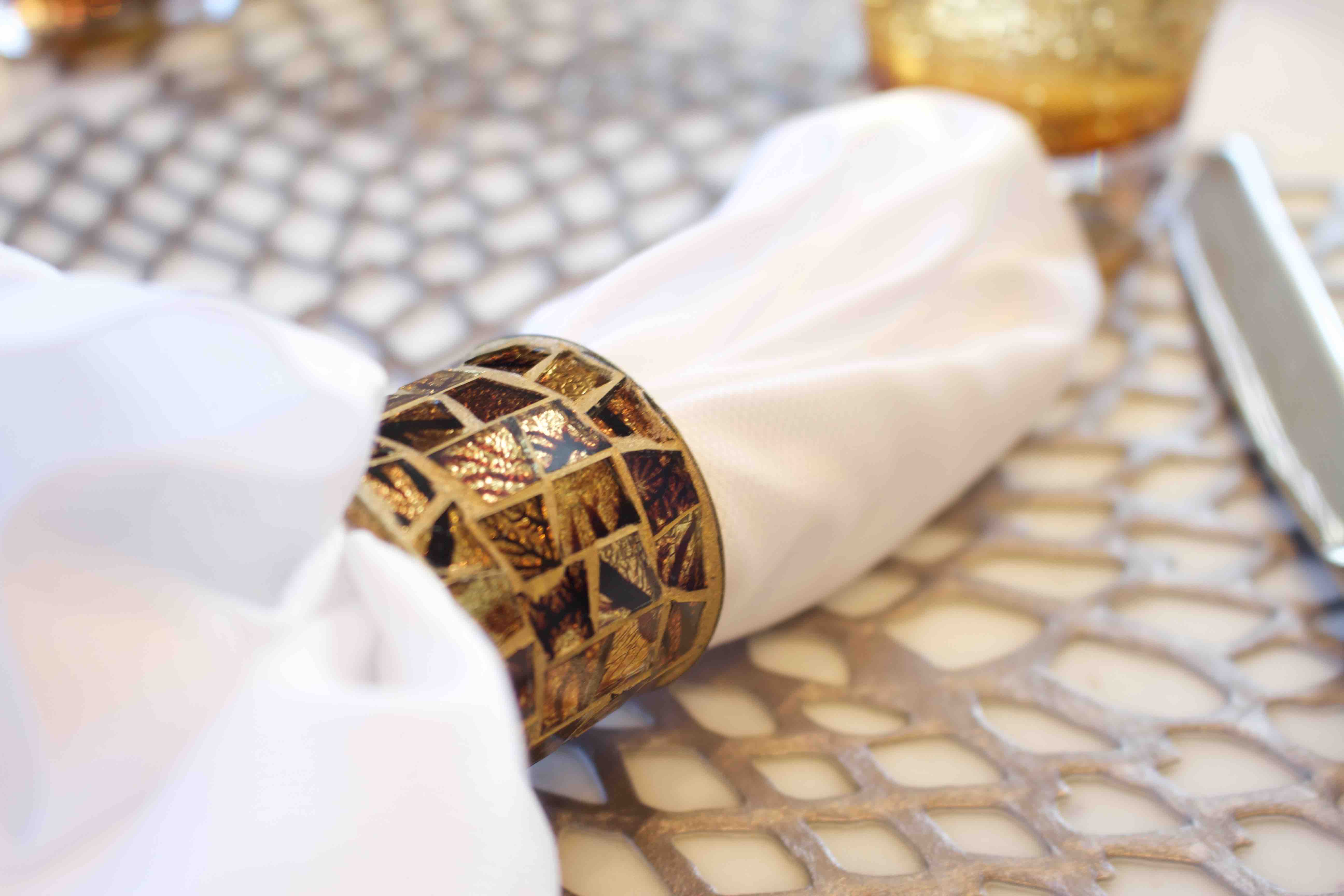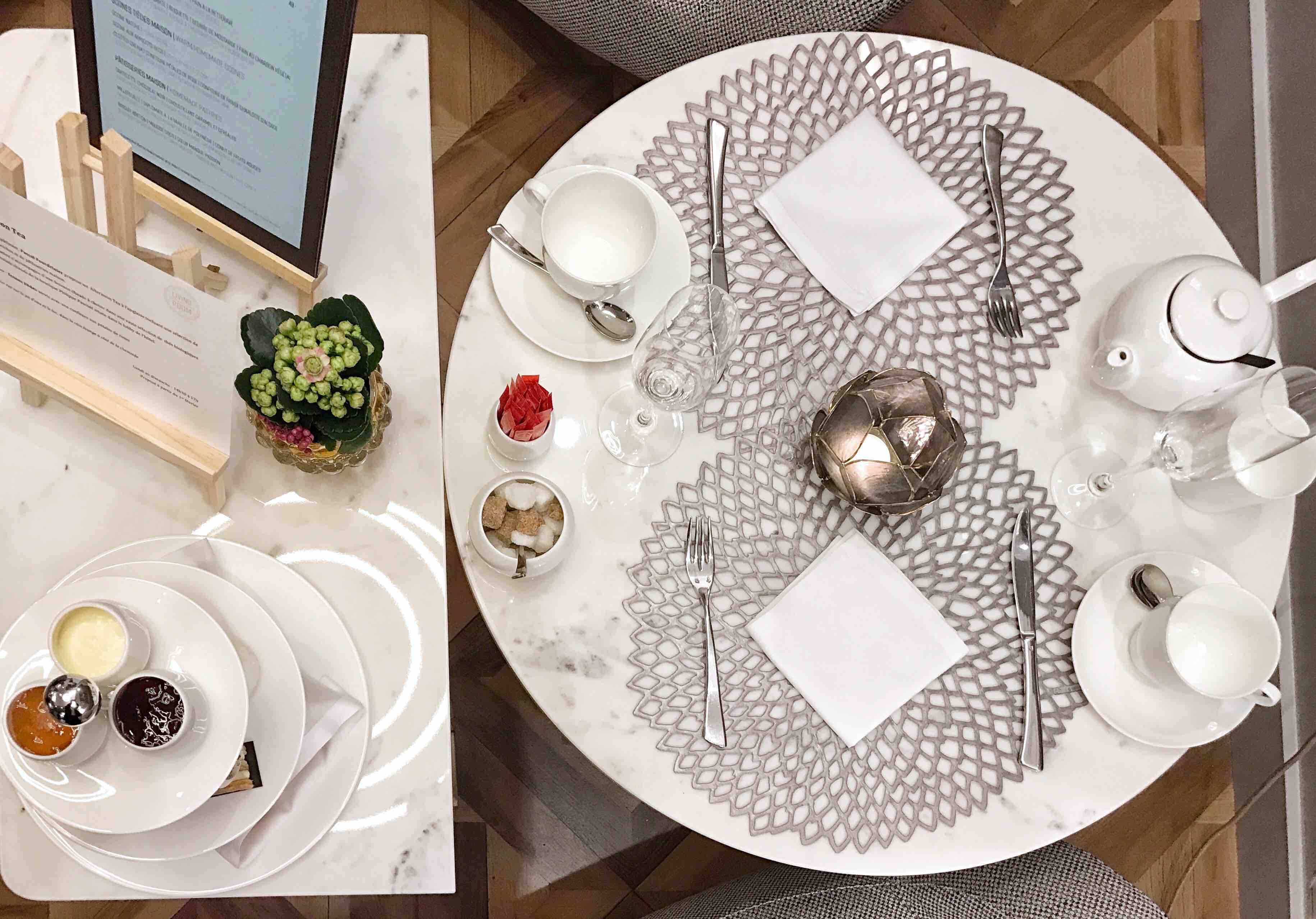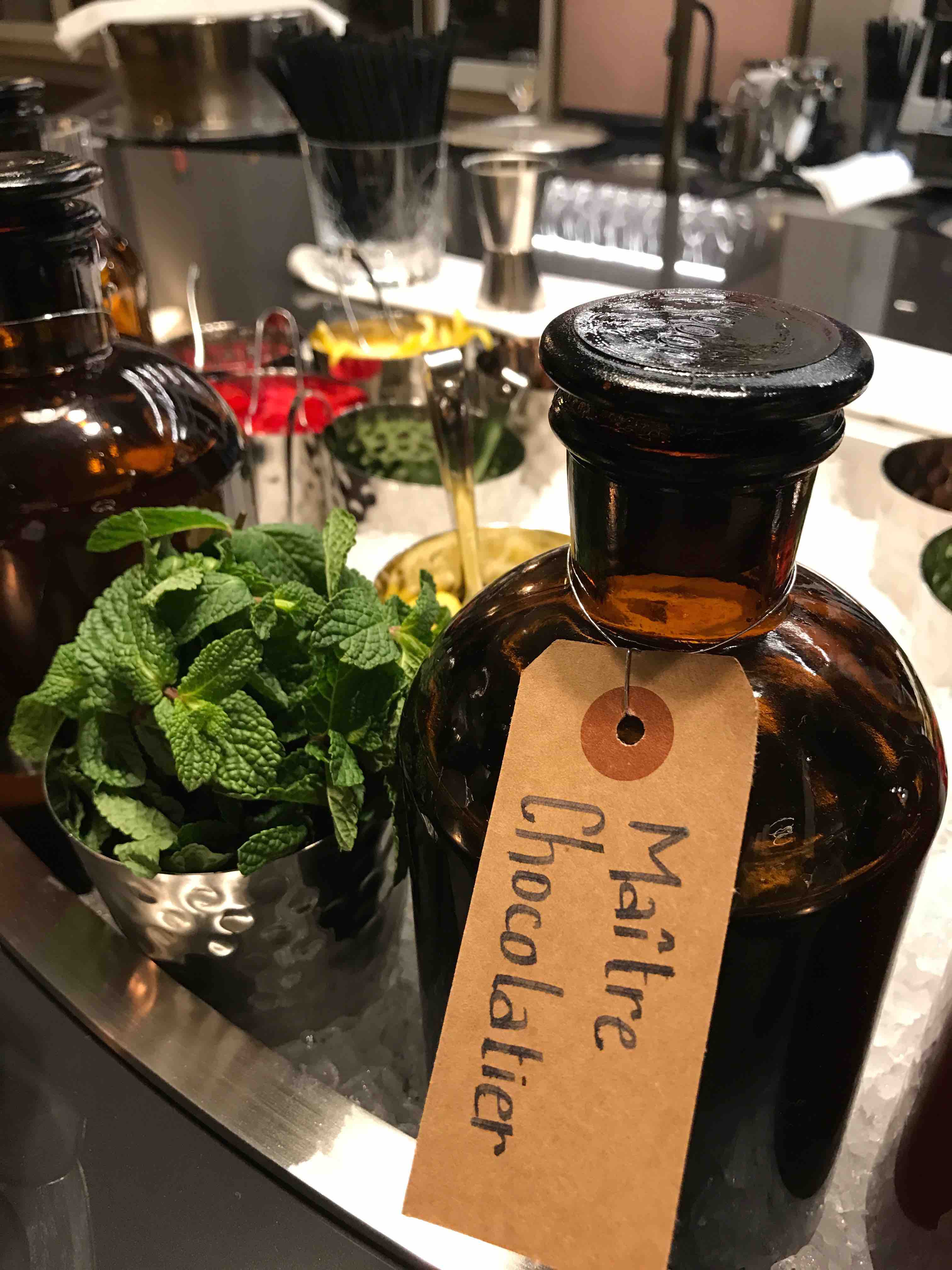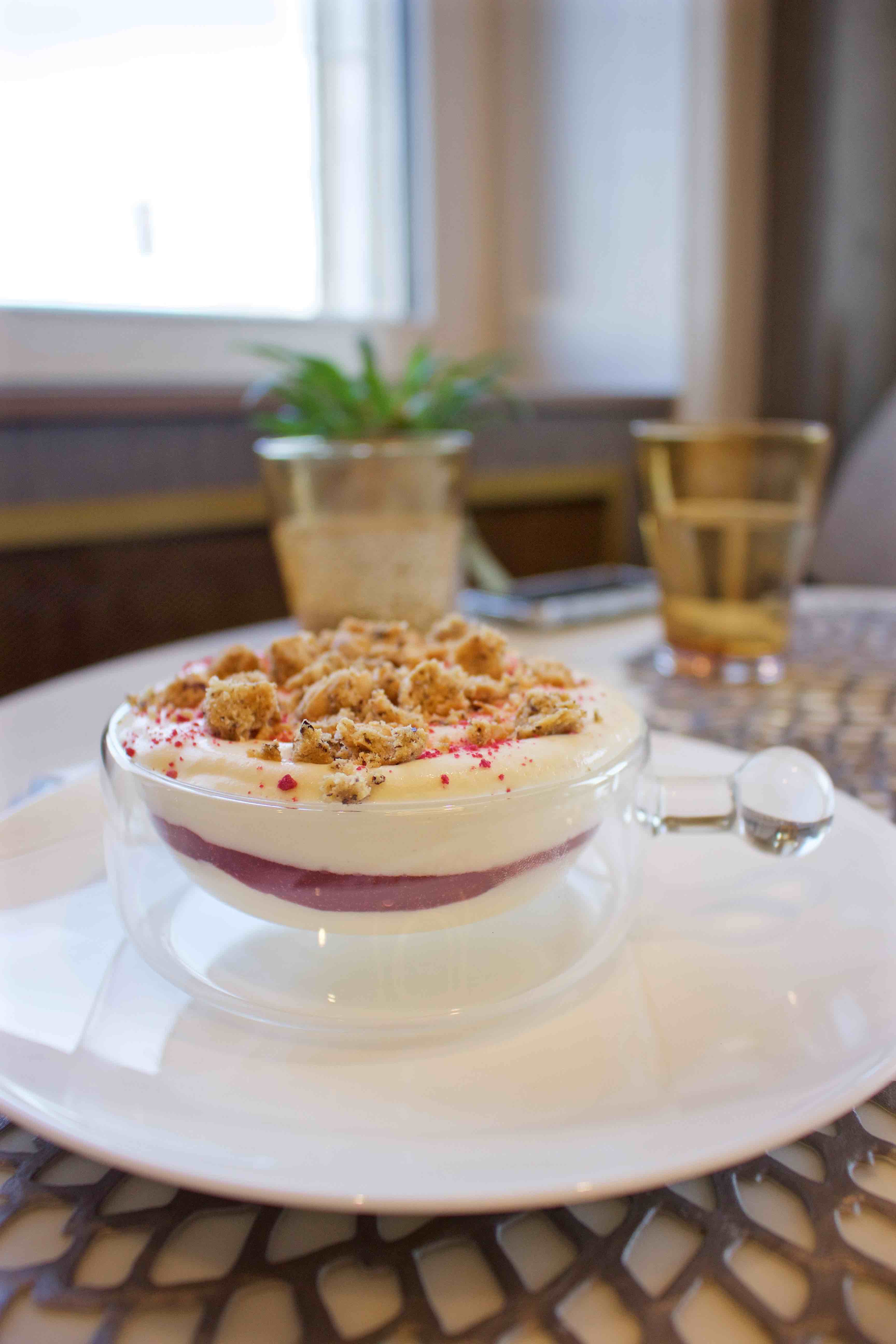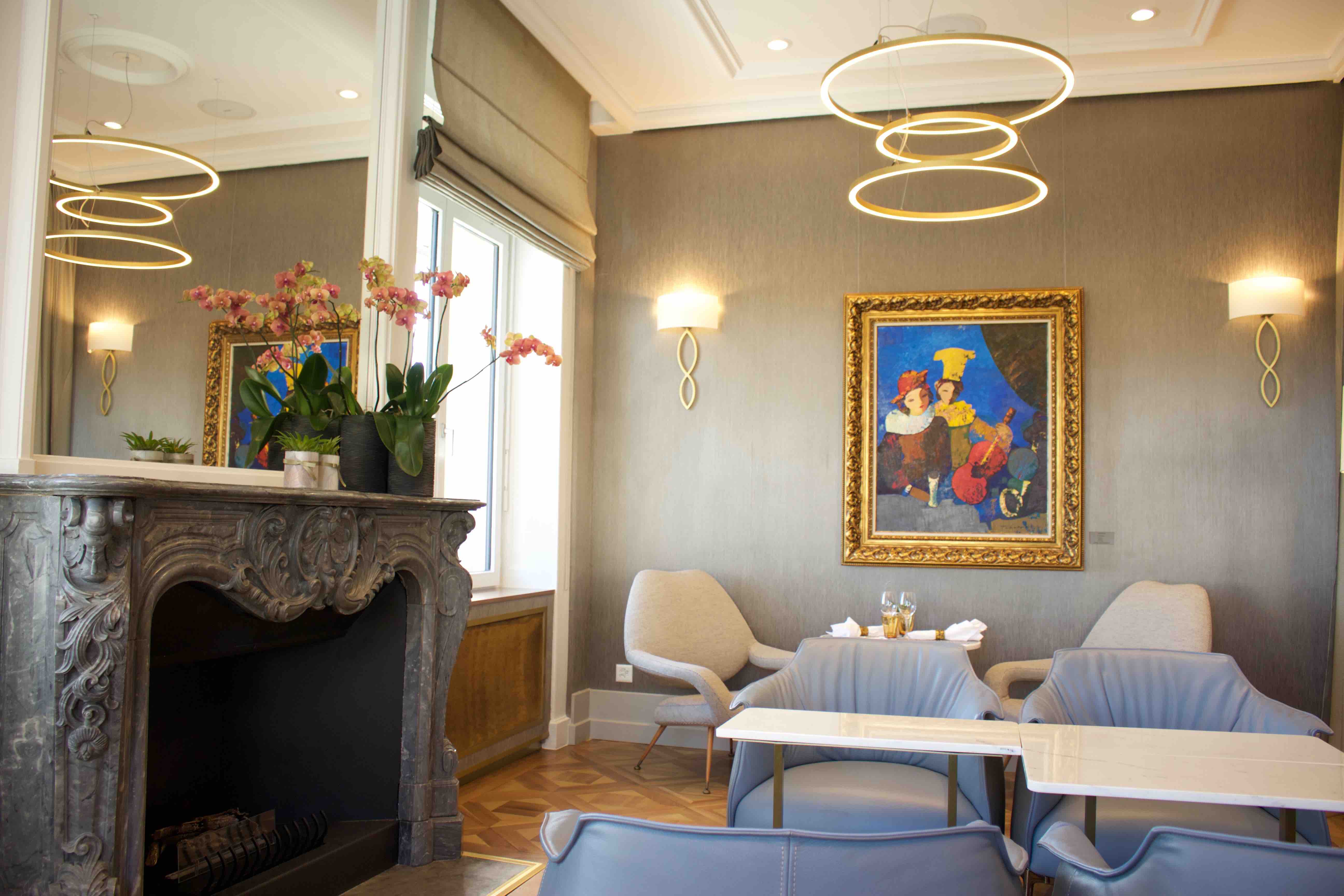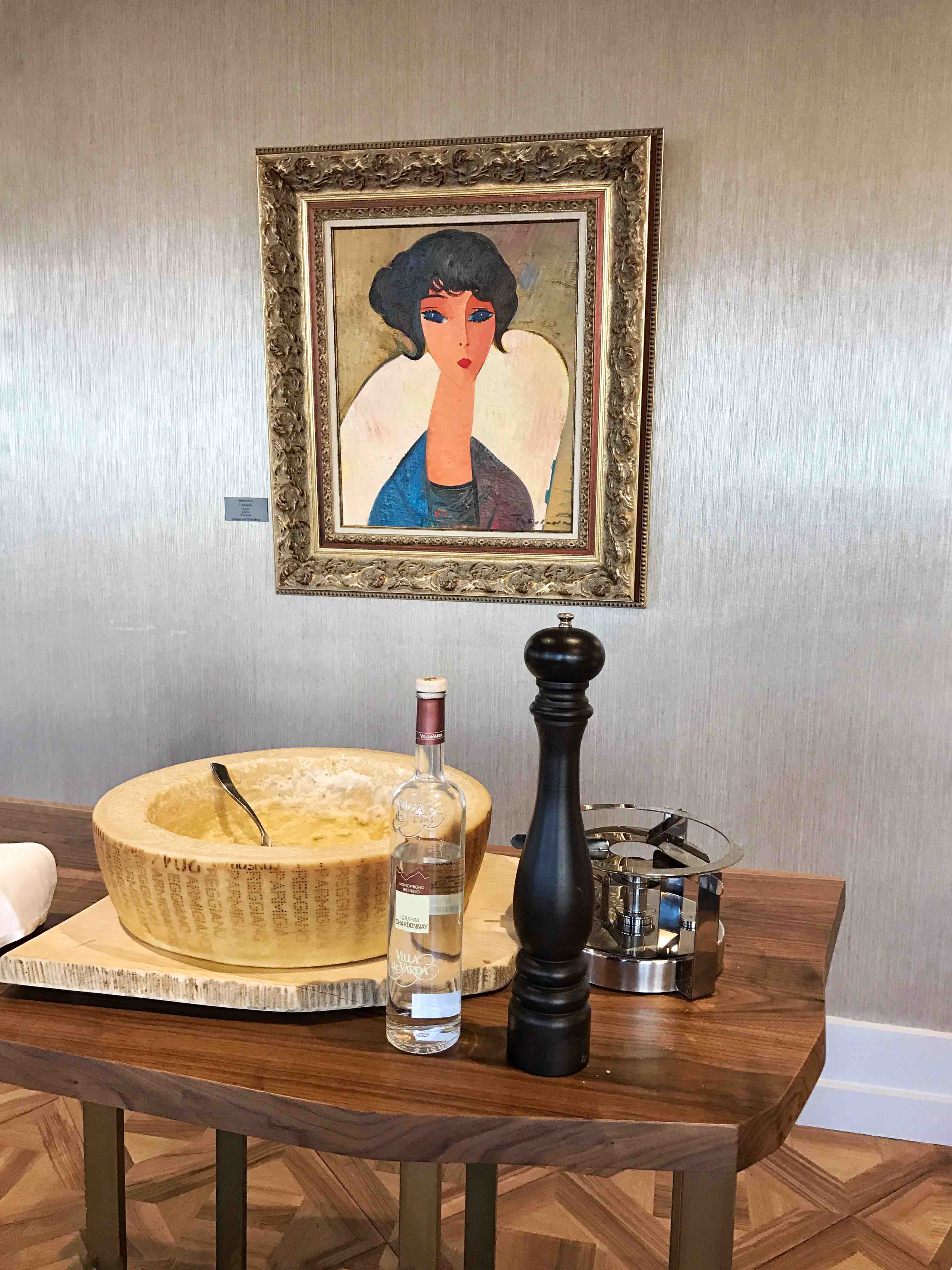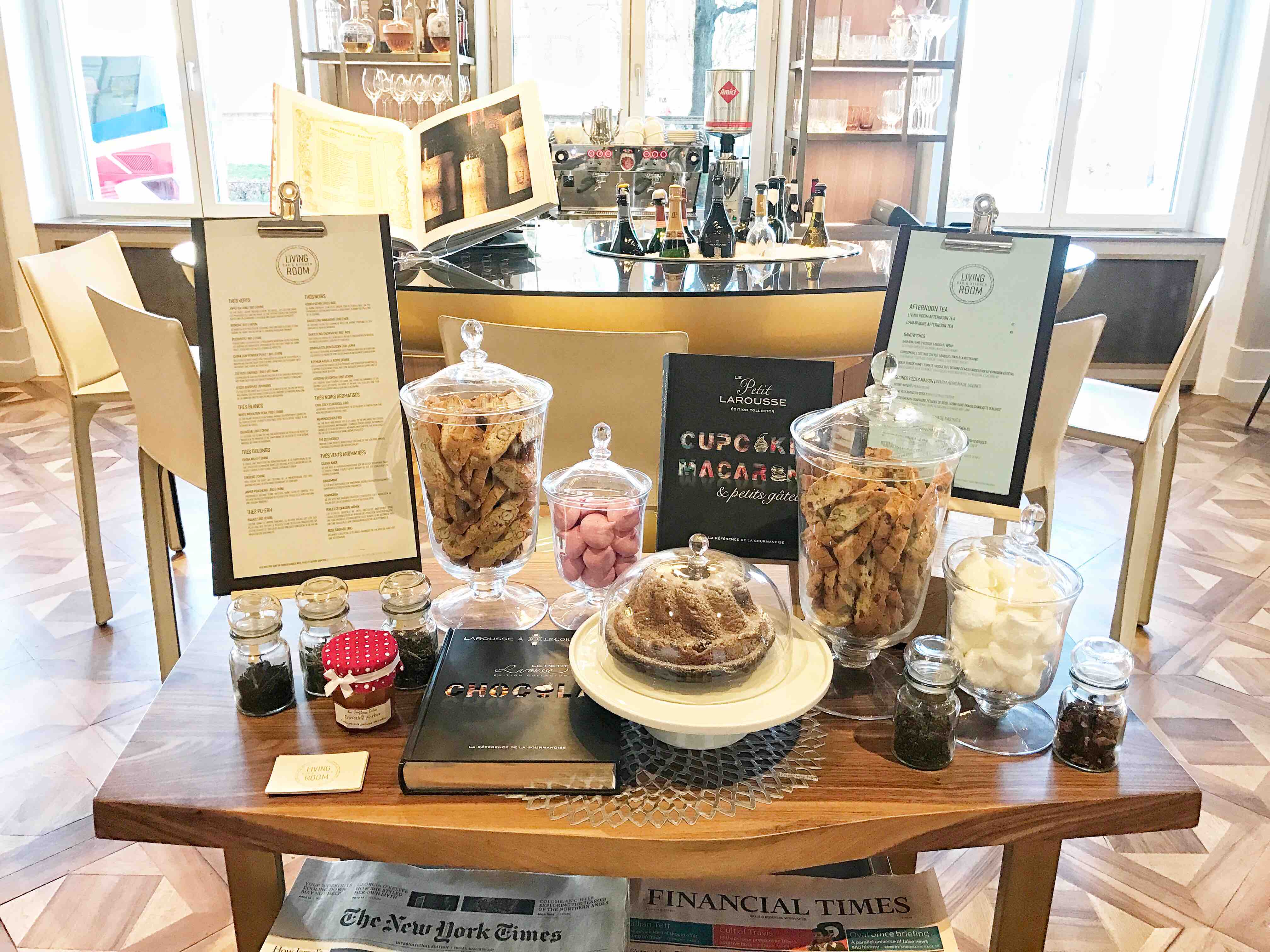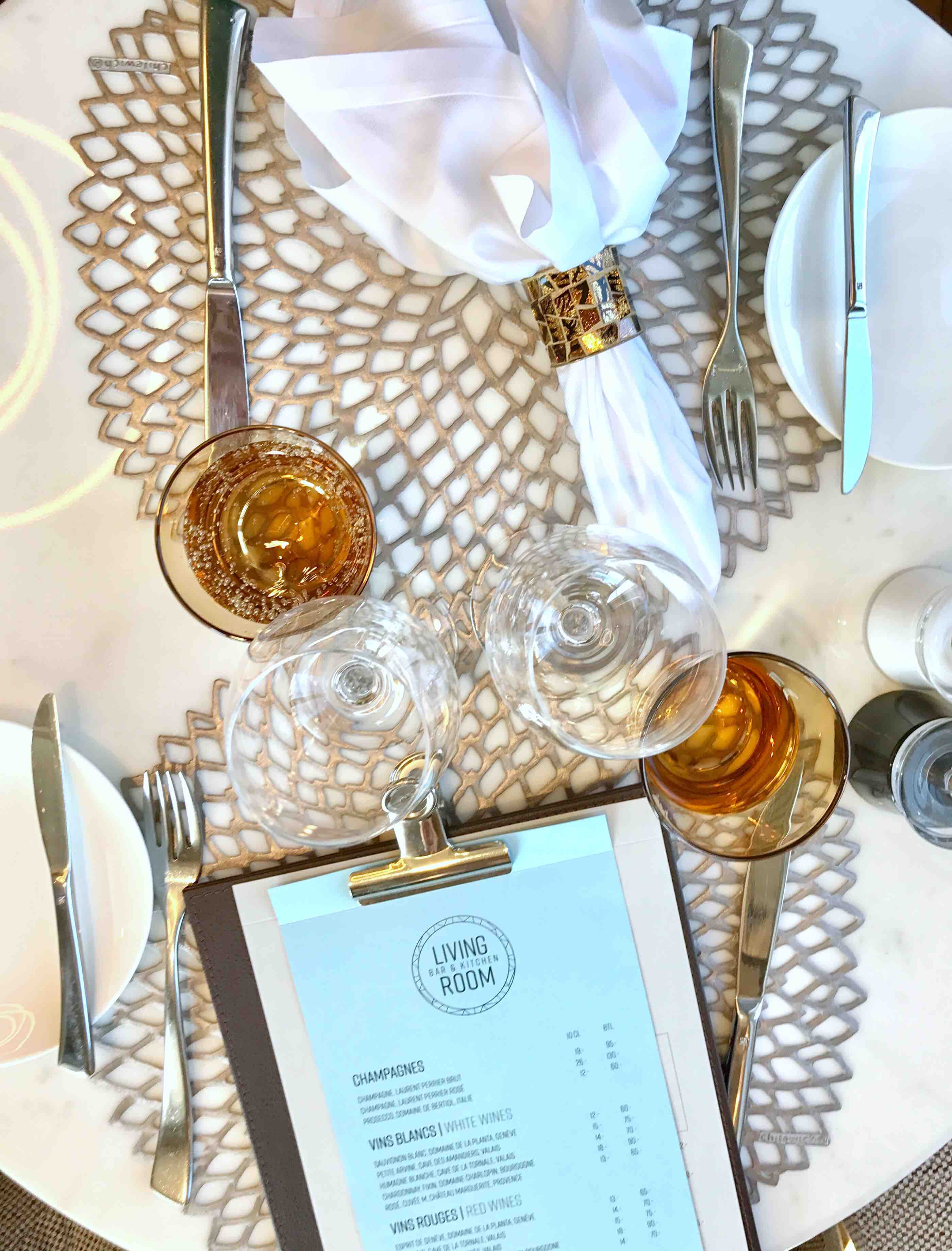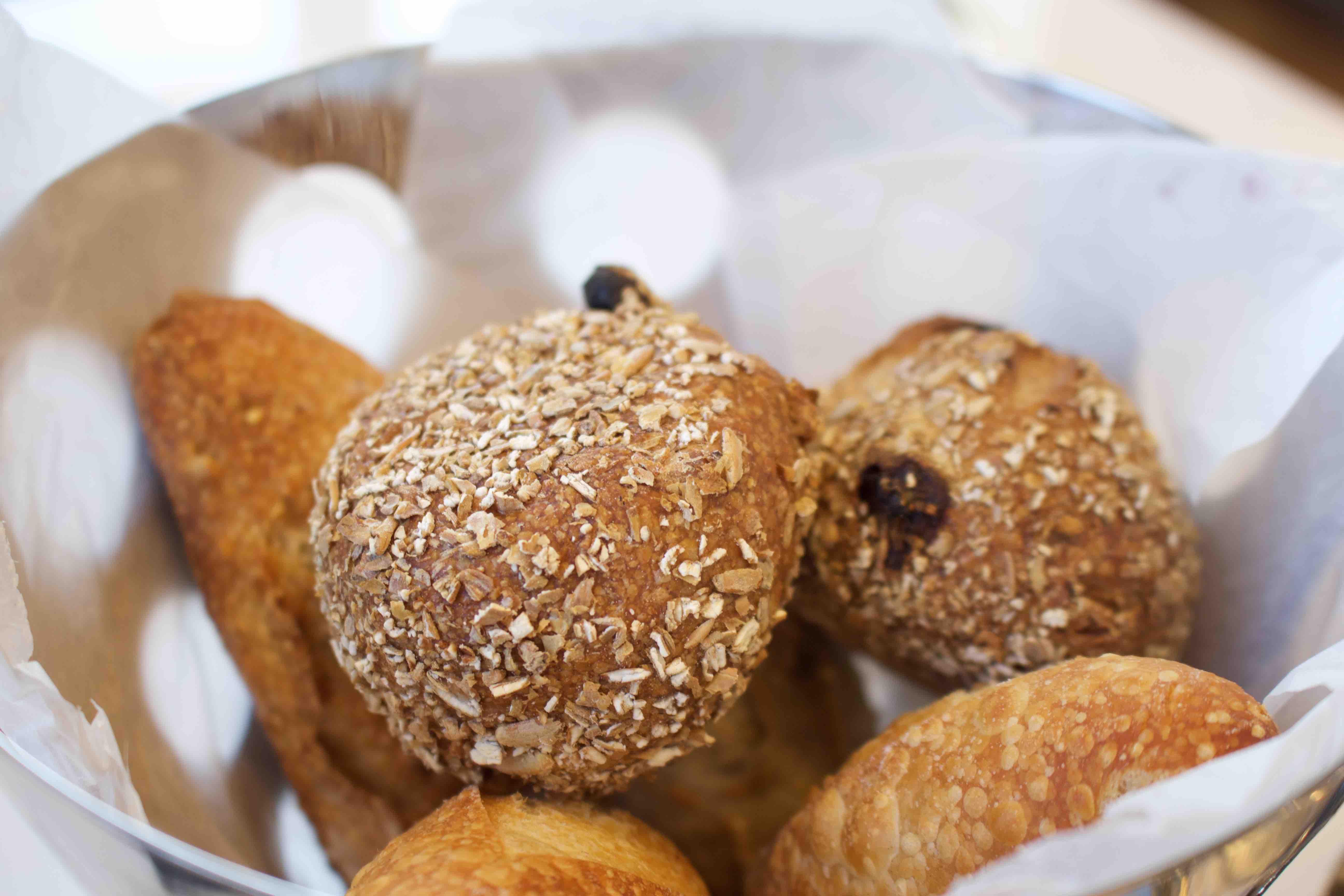 Is a Geneva based blogger and traveller