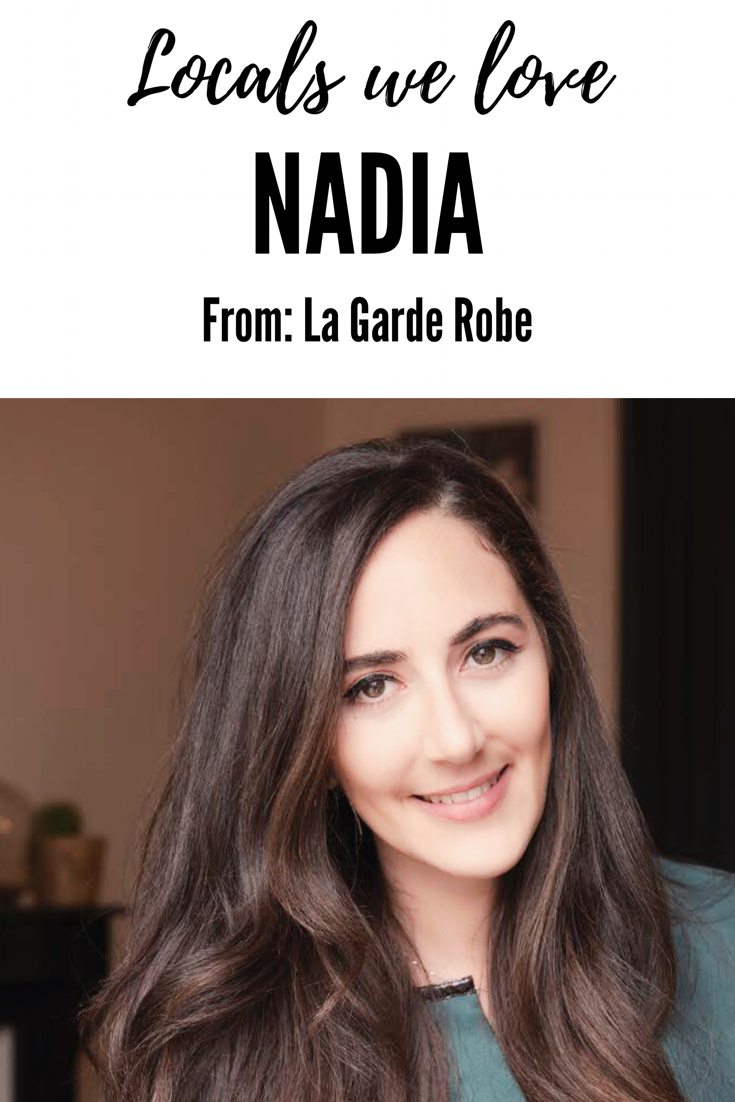 Bonjour & welcome back to LivinGeneva!
On this new section of Locals we ♥ , I would like to highlight local entrepreneurs & people that I just admire & want to pick their brain about Geneva & their local life here. 
I did a past session with Vanja the Hatmaker, that is fantastic (I mean, she is just great!) , & I had such a pleasure to interview her & learn about her business & favorite things. 
This time I want to introduce you Nadia; we met through instagram (Wow, not expecting that one! LOL) and she invited me to see her showroom & talk to me about her new concept LA GARDE ROBE. I was into it since minute 1 , it is all about the #sharingeconomy we are living through and also about buying less & consuming smartly. 
She is a fun and creative person to be around, I can't wait for you to know her better and learn about her business!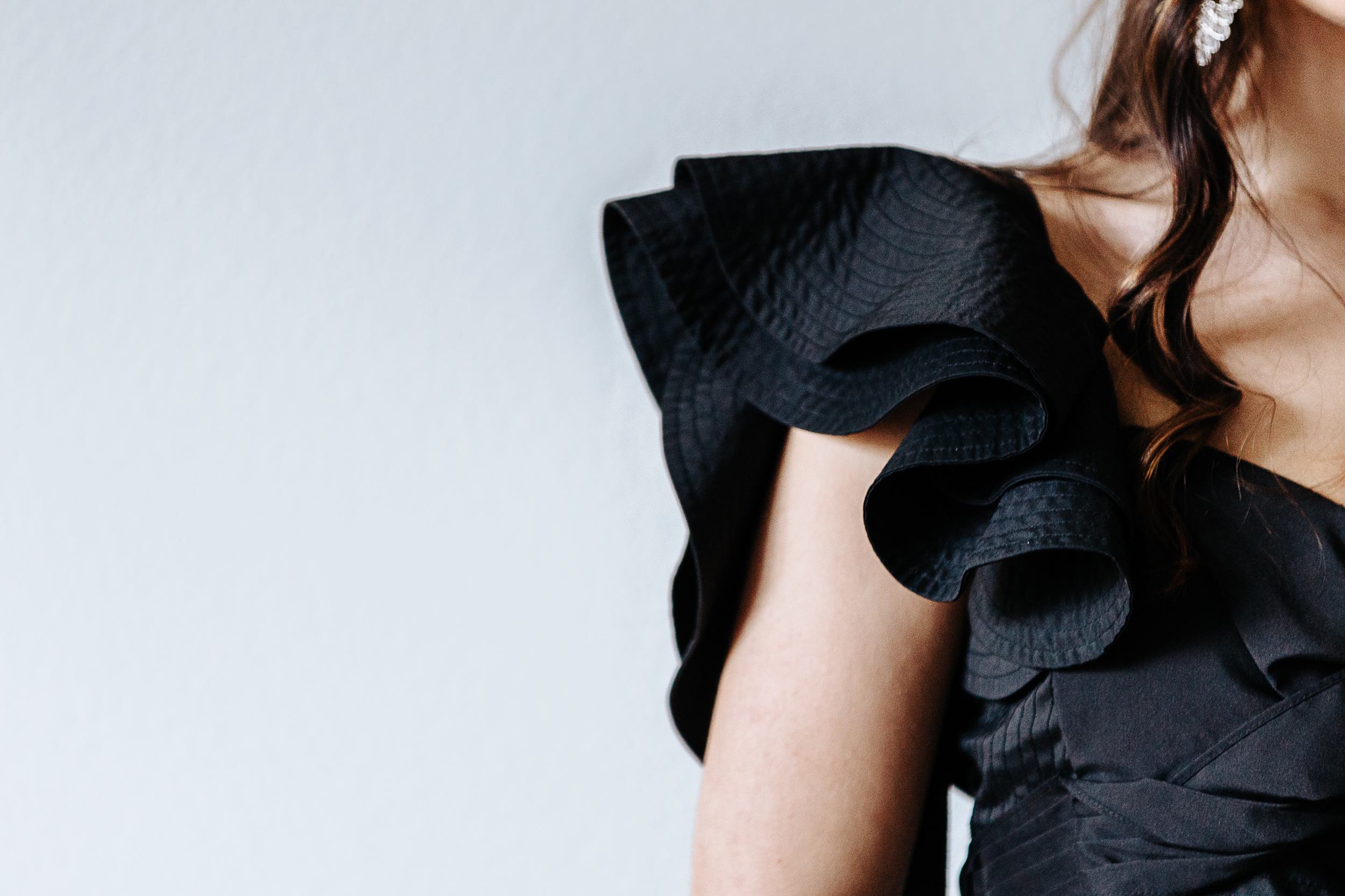 One of my favorite pieces: the ruffle top
LivinGeneva: Could you please talk to us about you? Where do you come from and what brought you to Geneva?
Nadia: I came to live in Geneva for love and work.
I used to work in commodity trading that I left a year ago to be an entrepreneur. I have always wanted to launch a business idea linked to the fashion industry and just decided when I turned 30 it was the right timing and I had enough experience.
LG: When and how did La Garde Robe begin?
N: I have had the idea of creating a place where you could come try and rent anything you like for a loooong time. One day when I was studying in Paris, I had a date evening and little money so I went to a designer shop, bought a dress and returned it two days later to get reimbursed (I am not ashamed we all did that once in our lives 🙂 ) then I thought It was just stupid to not have this place where you could just pay a percentage of the price to rent it.
LG: I have totally done that too LOL!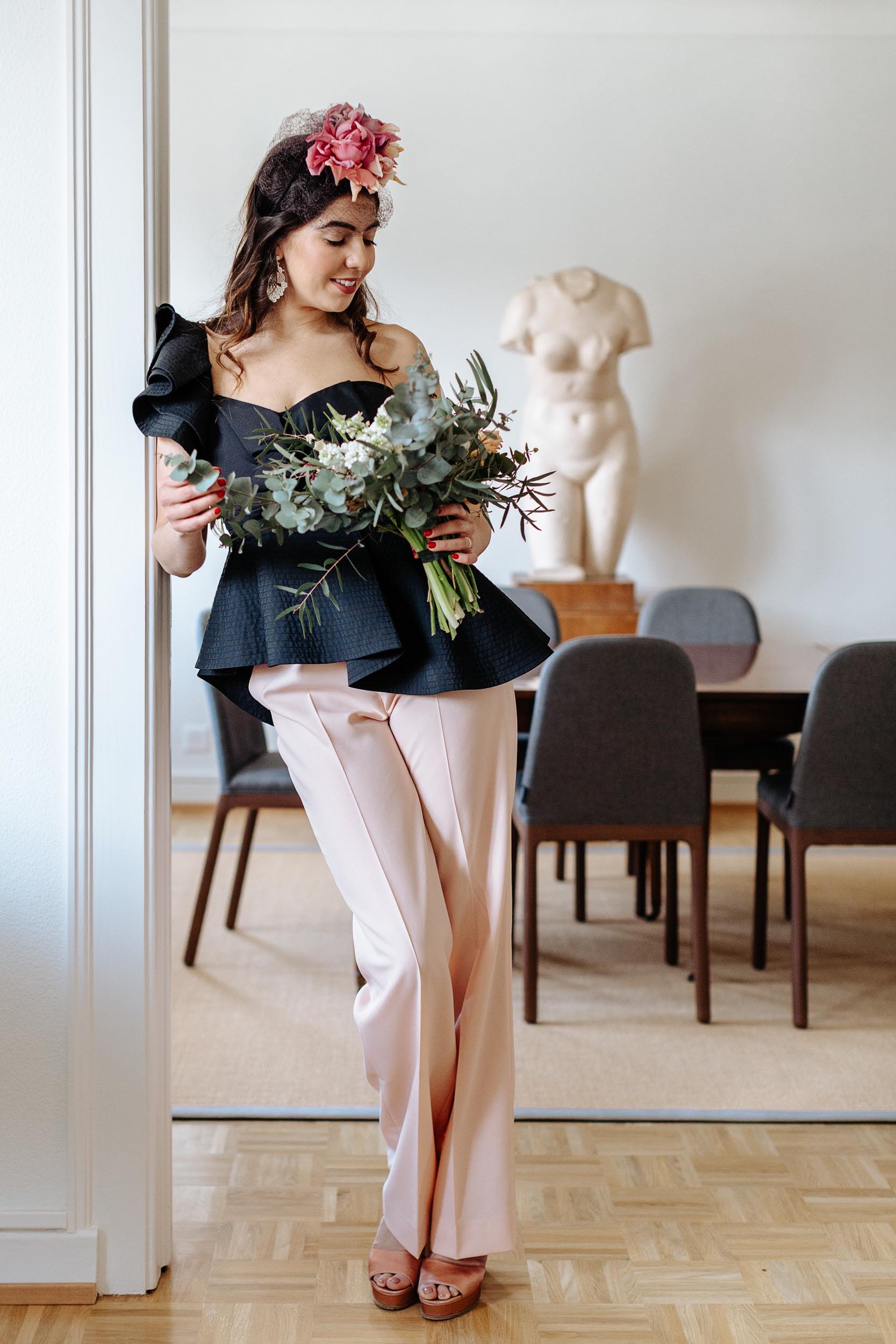 Ruffle top & trousers by La Garde Robe
Everyone has a beautiful unworn –for-too-long designer piece
LG: Could you please explain what La Garde Robe is about?
N: La Garde Robe is a collaborative closet  based in Geneva, Eaux-Vives. We have a showroom that you can visit by appointment only to try an outfit and book it. We are also creating an eshop with all the collection of designer clothes available for rent.
As we believe, everyone has a beautiful unworn –for-too-long designer piece, we decided to make everyone benefit from our concept. Therefore, you can put anything that matches our quality/brand standards on rent in La Garde-Robe.
Each time, your piece is rented, you earn money and make a girl happy!
LG: I love this! It is like borrowing from a friend!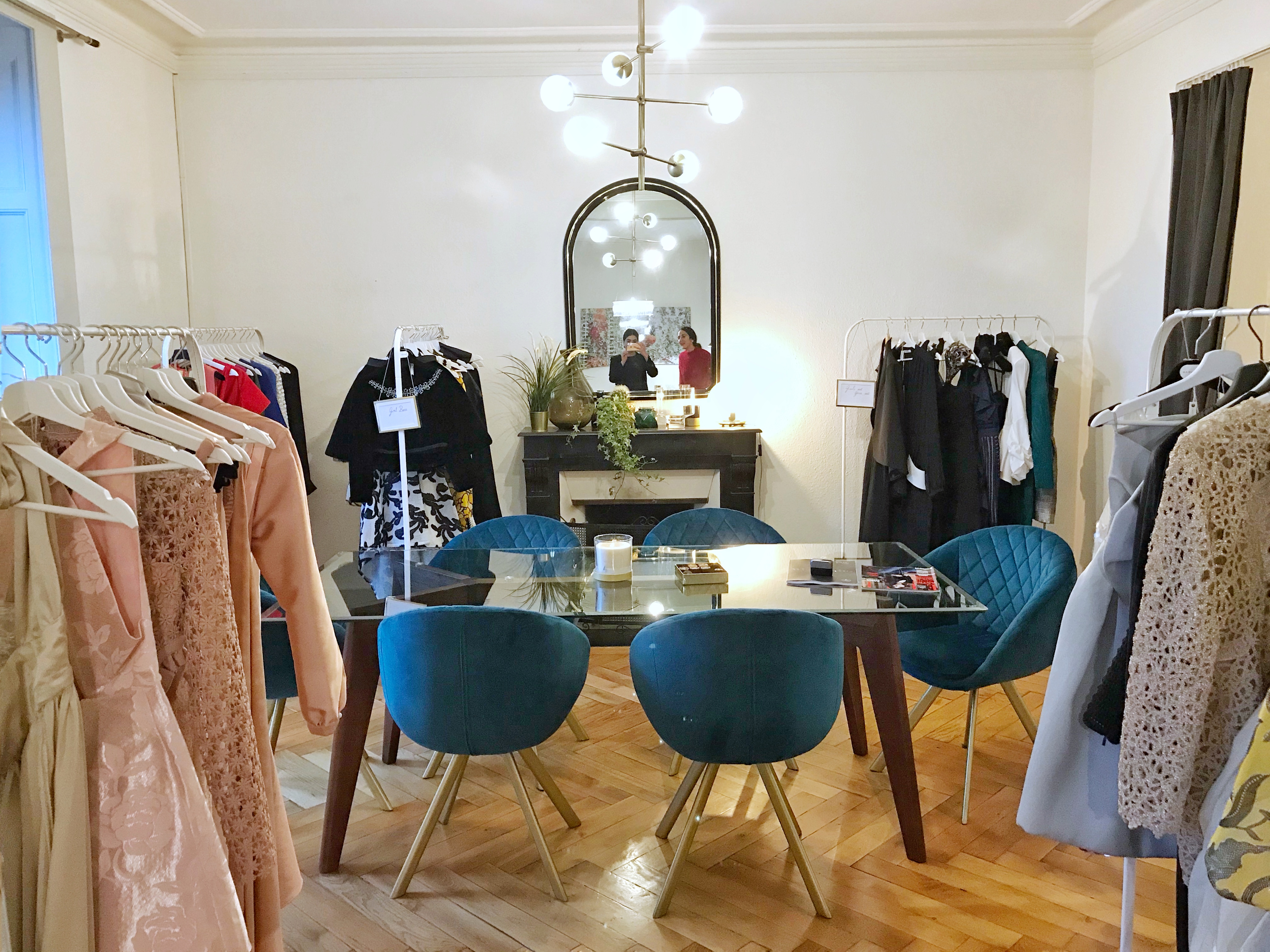 People are not interested in owning stuff anymore they are smarter about consumption
LG: 

What do you love most about this project?
N: I absolutely love the concept itself! It answers to a real demand. People are not interested in owning stuff anymore they are smarter about consumption and life and know very well; fashion is too fast and too expensive. So, they don't want to through money by the window and are looking for new concept and experiences.
I am very excited about La Garde-Robe and look forward to develop a real community sharing the same interest and values.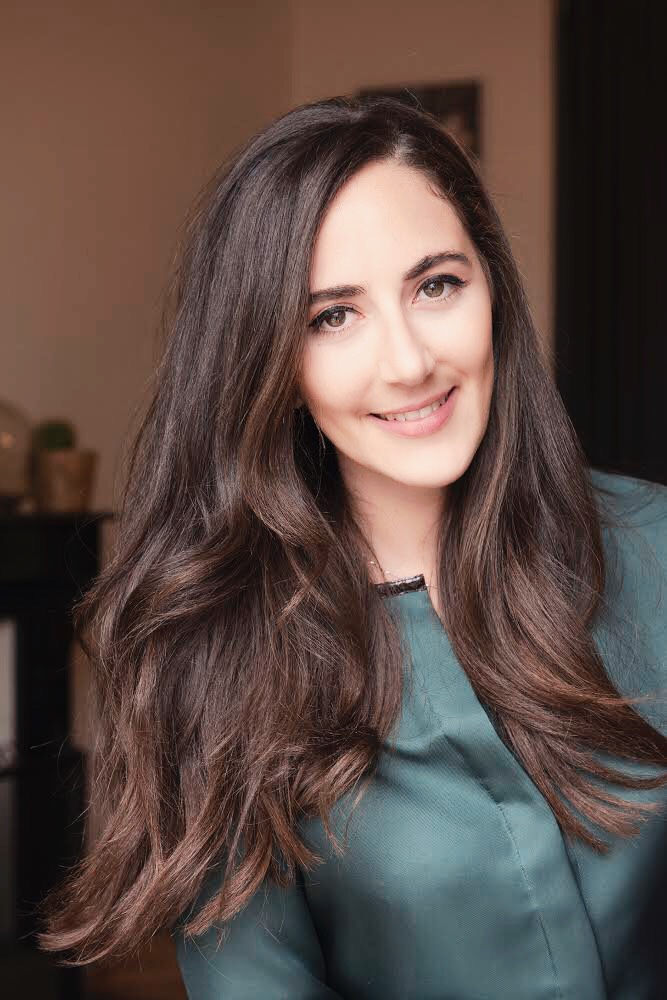 Nobody will steal it, nobody can pretend to be you!
LG: 

Which one is your ULTIMATE favorite piece on your collection?
N: I adore the Givenchy bi-material (wool & silk) V-neck jumpsuit. I just think it is amazing as it combines an office chic style balanced with the sexy V-neck.
Also, it fits so well that you realize that designer clothes are different from fast fashion. They're not expensive for no reason; materials and cut is made from and by the best!!!
LG: 

What sets your heart on fire?
N: Fashion, fashion & fashion!!!!
I could not have thought of launching La Garde-Robe without a true passion for clothing and designers.
I am very excited each time I buy new pieces for the closet and see my clients looking so pretty wearing them. Our designer pieces highlight women beauty!
LG: ditto!!!
LG: 

Do you have any advice and tips for people starting their own business?
N: Sure… make network. Talk about your business idea and don't be afraid to share it.
Nobody will steal it, nobody can pretend to be you!
LG: 

Shall we talk a little about Geneva? Is there a place you love to hang in Geneva?
N: I love Geneva, and the way it is transforming right now. So many young talents, start-ups, new incubators in town make me think that we are going to a new Geneva very soon.
I love to go to le thé in the winter to try their delicious dim sum and I go to le Reposoir in the summer.
LG: 

What is something you wish you knew before arriving to Geneva?
N: I wish I knew skiing and not have to learn it with 4 years old kid's in-group teaching lessons!!!
LG: 

What is your favorite thing about living in Geneva?
N: I love to be healthy. Before Geneva I lived in London for a while and life there is not healthy at all.
Here in Geneva, I go hiking, skiing and often go to the fitness.
I feel much better in this city than anywhere else.
LG: 

Do you have a daytrip from Geneva you can recommend?
N: Megeve. Not very original but never a disappointment! I go there for a ski day, lunch at la Folie Douce. After ski at Coeur de Megeve and diner and party at La Sauvageonne.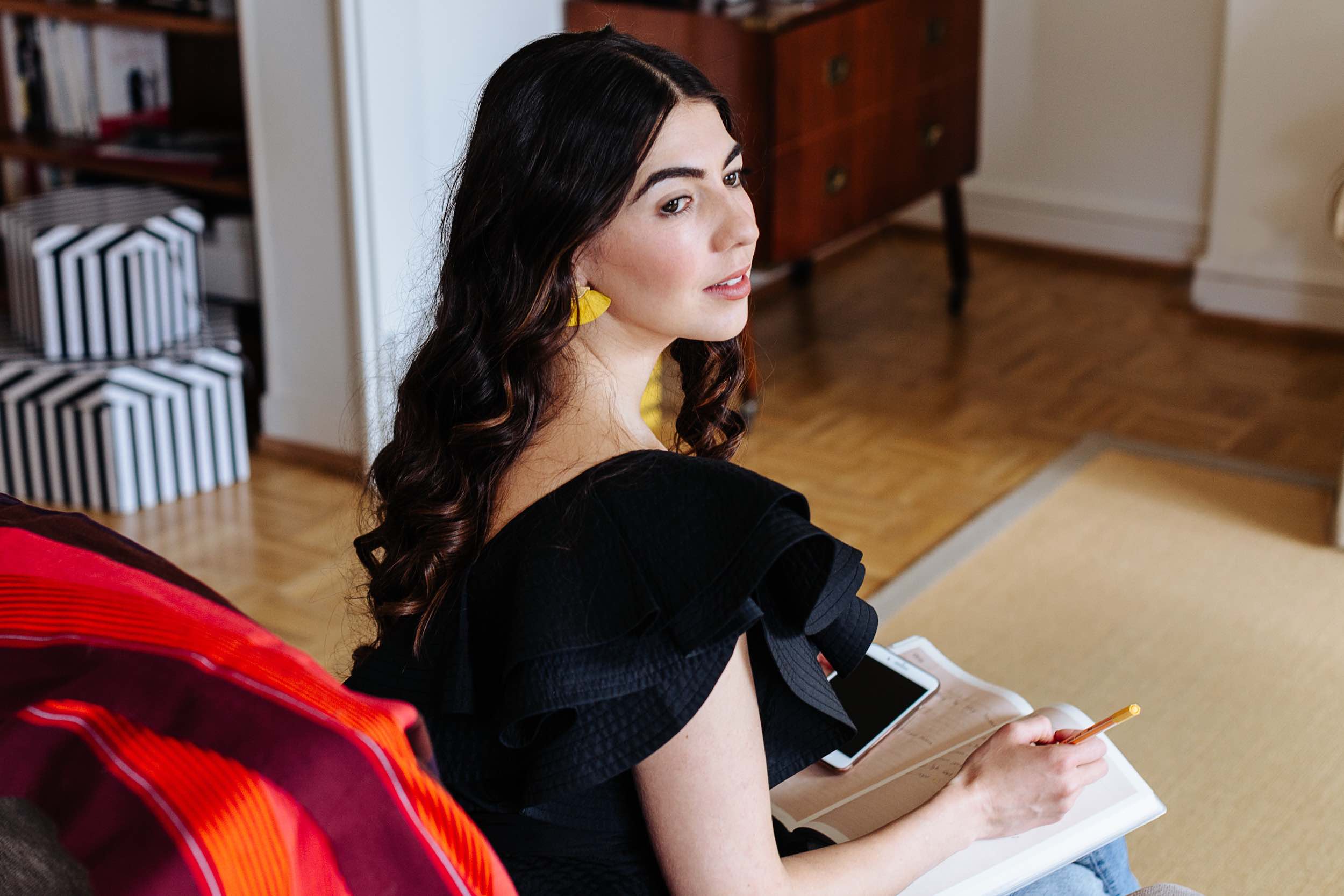 So in love with this top!
Favorite Restaurant in Geneva:
Izumi; the view is fantastic and food reminds me of the best fusion restaurants in London.
Favorite Café in Geneva:
Starbucks… sorry I am a Starbucks lover for ever.
Favorite Boutique:
Hmmm… difficult that's why I created La Garde-Robe!
Favorite neighborhood:
Eaux-Vives where I live! I love the bars and especially Maison Balkii !!!
Favorite Season:
I am a Mediterranean so just guess …
 Favorite Weekend Escape:
Marrakech!!!!
Any local tips that you could never find on the internet:
Try "les Amandes princesses" from Auer, it's the best thing on earth and you can buy it rue de la confederation.
Thank you Nadia for this fantastic interview! We love your concept and wish you tons of success!
We can't wait to see the website and all the new things that will be coming from this new business!
Diana
*** Do not use any of the pictures without permission***
Follow us on social media: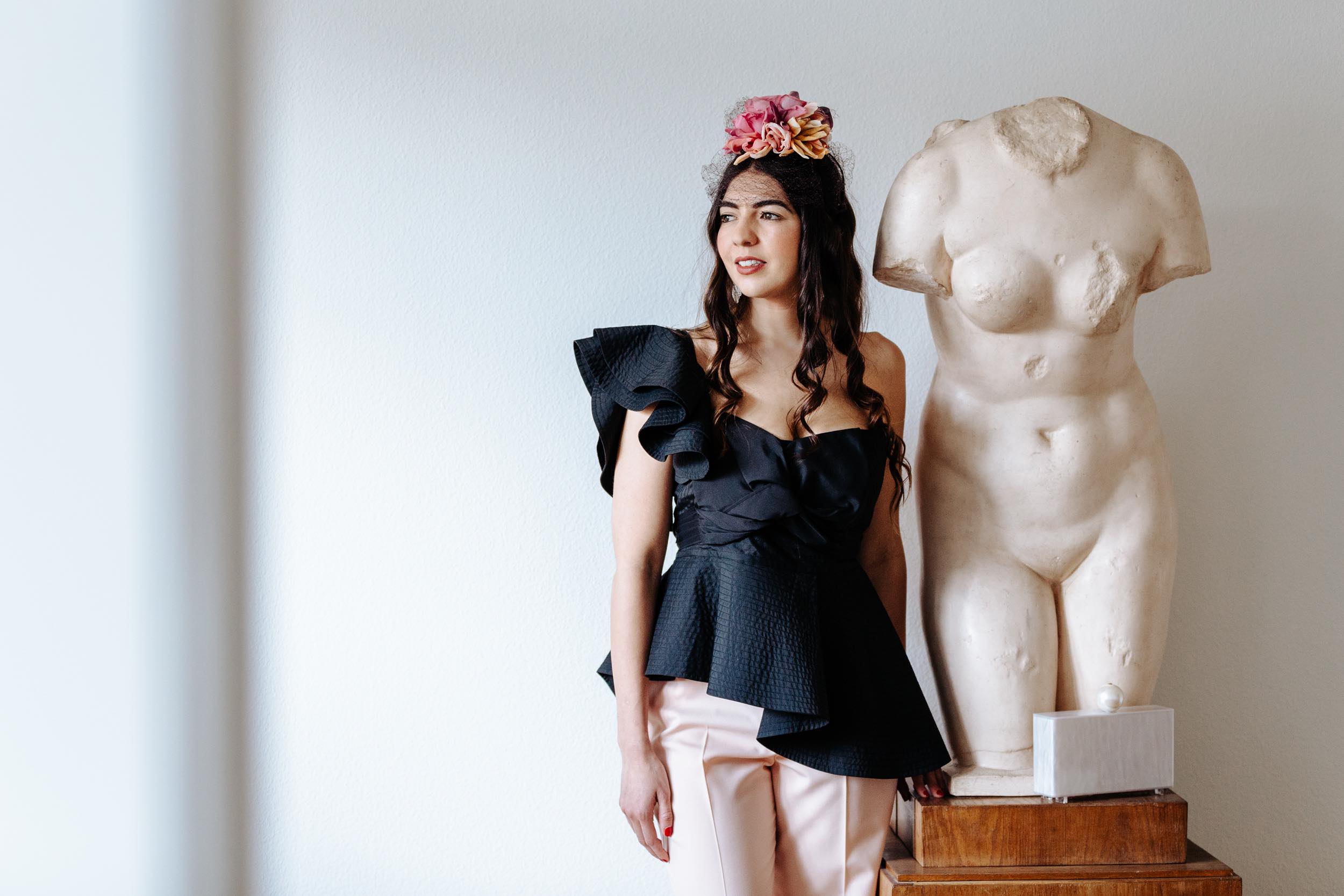 Diana Casalis
Founder & Writer at livingeneva.com
Diana was born and raised in Mexico and considers Geneva her second home. She studied Hospitality at Les Roches School of Hotel Management in Switzerland and loves to share everything regarding food, travel, hotels and special spots. She hold several collaborations including Kempinski Hotels, Dorchester Collection Hotels, Forbes Travel Guide, Caviar House & Prunier and many more.
She writes at livingeneva.com, dianacasalis.com regularly and has occasional collaborations with: EasyJet magazine, Forbes & other blogs.
@diana_casalis
LivinGeneva