Dear readers,
I wanted to share with you my last hiking day trip in Lavaux! Lavaux is the largest continuous Vineyard region in Switzerland and it is built in terraces dropping in the shores of the Leman Lake with breathtaking views of the vineyards, the lake and the mountains. It has been part of the UNESCO World Heritage since 2007.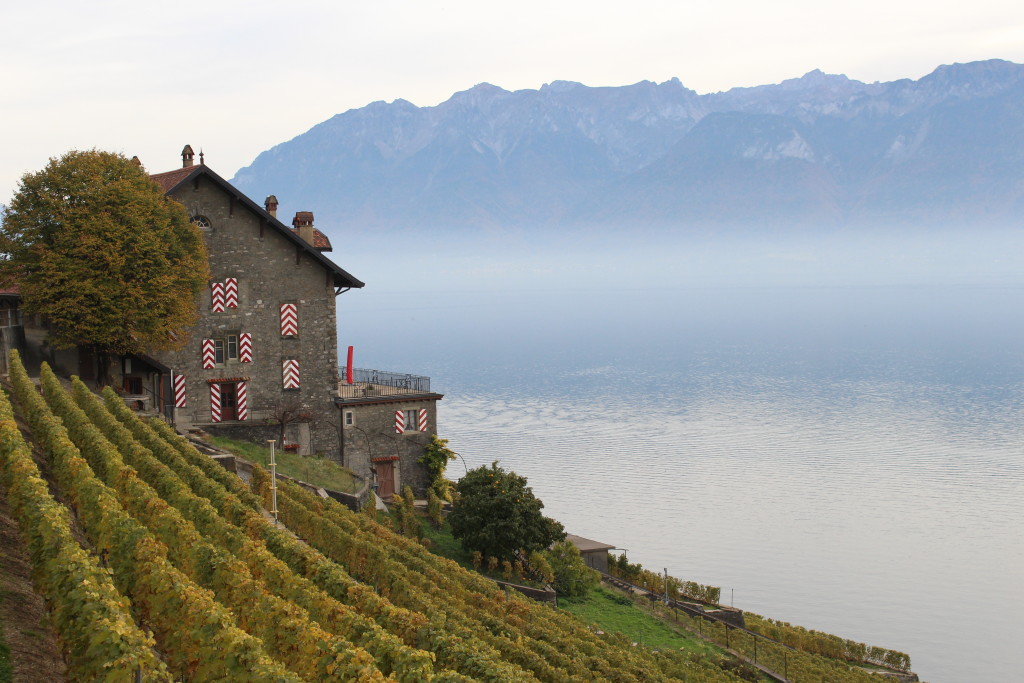 The best place to start is St-Saphorin that can be reached either by car or train (CFF.ch website here timings and instructions below) super easily  and then follow the yellow signs (as the pict below) up and walk to Lutry. You can do as much or as little as you want, it really depends on you and how much you are willing to take the adventure further.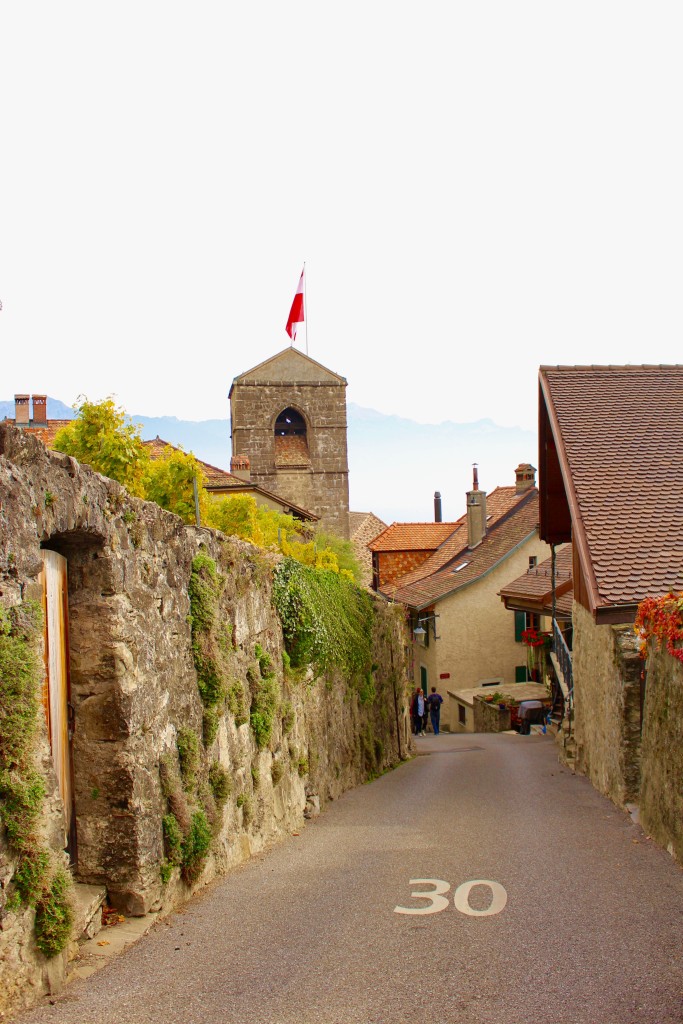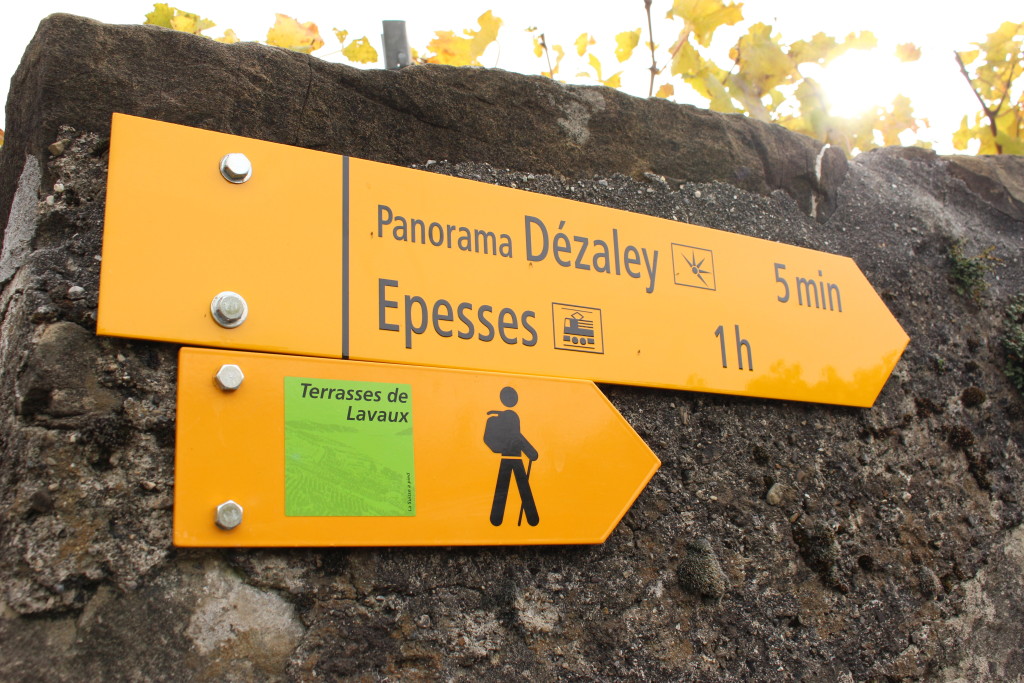 We walked for about 3 hours (back and forth) from St-Saphorin; however, you can take the train to St-Saphorin and then walk to Lutry and take the train back to Geneva. It is all up to you!
It is worth it to walk until Dezaley since the view is unforgettable!
Autumn is the best period to go, so do not miss the upcoming weekends to do so 🙂
Enjoy the pictures!
Cheers,
Diana
Useful Information:
Months: May to November
Website: Lavaux UNESCO
Facebook: Lavaux UNESCO
Address: St-Saphorin in the GPS
Train Stop: St-Saphorin (only)  in CFF.CH , you will change in Vevey – 1h10 min from Geneva Train Station.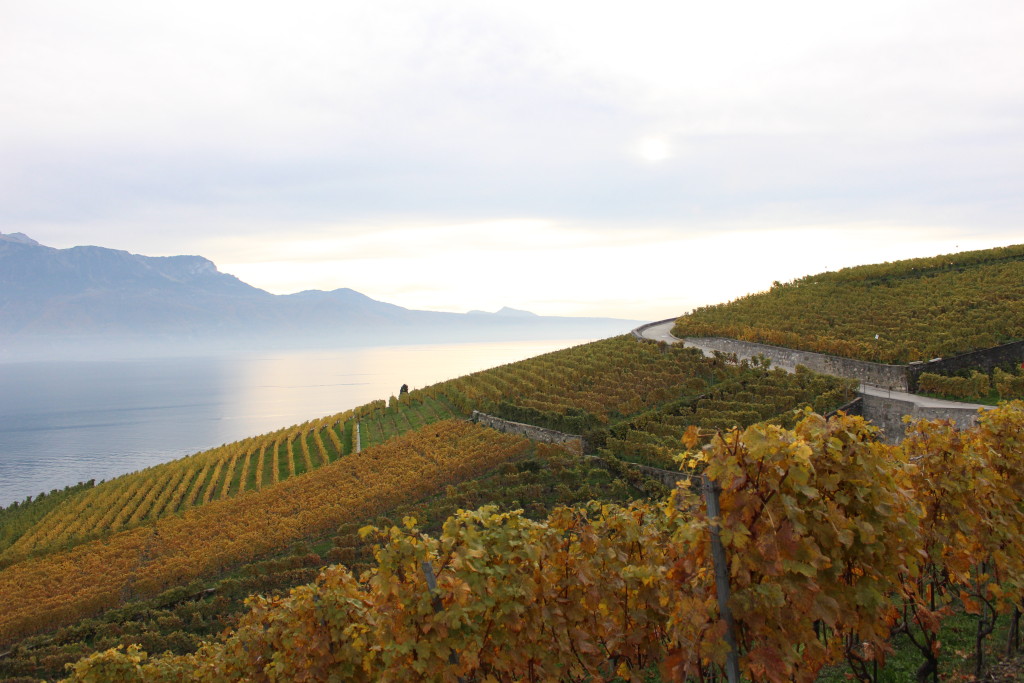 Is a Geneva based blogger and traveller