Hello dears!
Welcome back to the blog! Geneva is bursting with new places and older ones that are still super cool. I have been going to a different place almost every week for the past months. Since I do not really have time to extend on each of them I decided to put the all together in one big nice LISTICLE to share with you the places I have been going lately.
Have you been to any? Share on the comments!
You can see some of the places on the video below!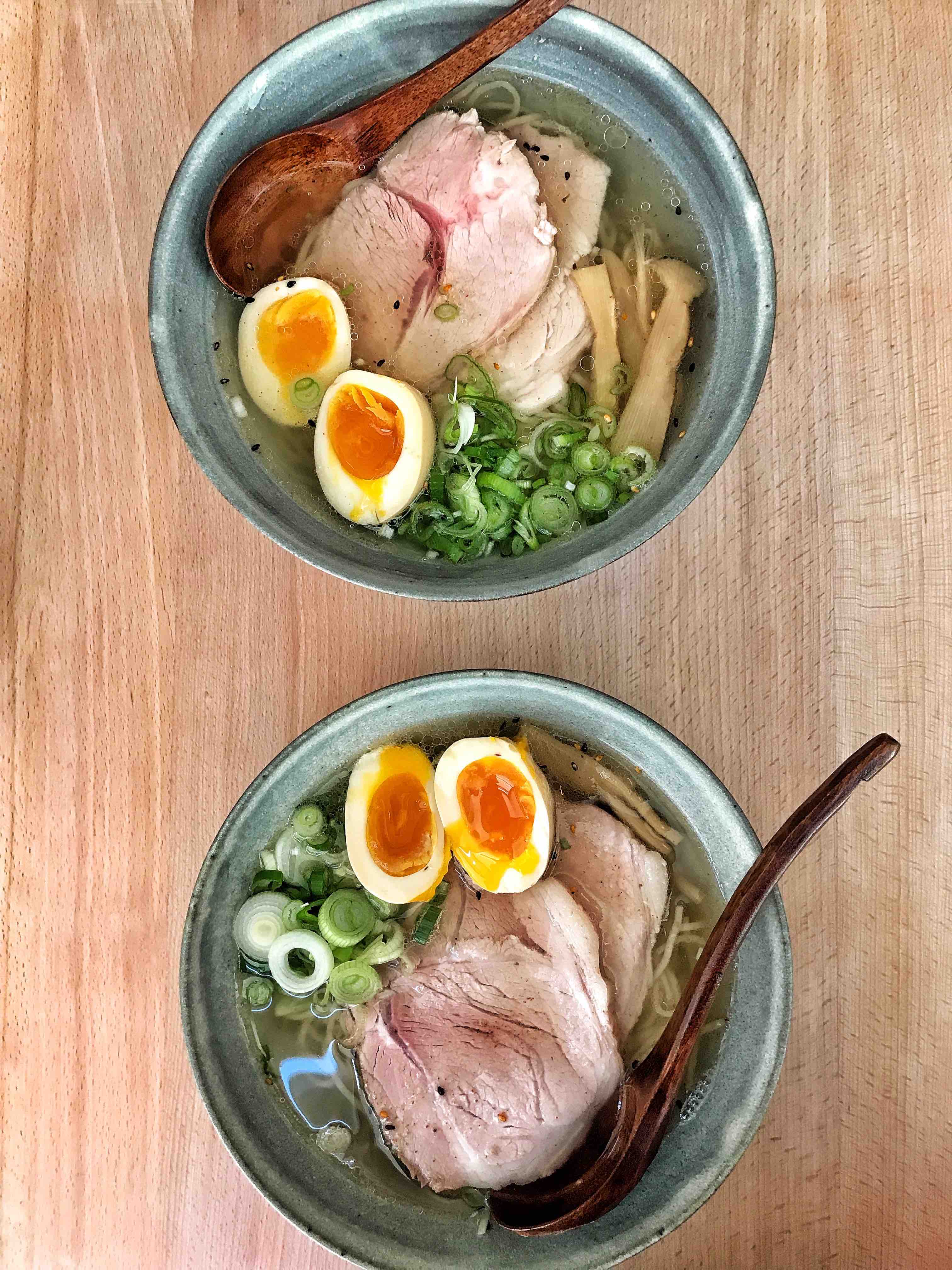 10 places to go now in Geneva
1.- Le Tabouret – For an organic wine & burrata 
Neighbourhood: Jonction
This place is beautiful! Decorated with plants hanging from the top shelves, a green hue inside giving it a green house effect. Low light & organic wine, a great combination for an evening to catch-up with a friend or a first date.
Why we ♥ : The beverage selection is amazing
We love less Ø: The food could be a little more diversified. We ordered twice cheese.
Useful Information:
Schedules: Tue-Sat 17h30 – 1h00
Facebook: Le Tabouret Bar
Instagram: Tabouret Bar
Address: Rue de la coulouvrenière 38, 1204 genève
Le Tabouret
© LIVINGENEVA
2.- La Table du Cotton – Speakeasy restaurant inside a PUB
Neighbourhood: Rive
This place surprised me so much in so many levels! If you follow me for a while you know I love to be surprised by new places. To get there first, you need to enter the Cotton Pub, then after passing through it you go to the left to the smoking area, you go inside and then at the left you have another door that goes into a kitchen you go inside, and when you think you are completely lost you find a table of 12 waiting for you in the middle of this medium size room.
There are two particular things about this place 1) you have dinner with 10 other strangers (if you are 2) and 2) the menu is set up as small very well elaborated dishes at a reasonable price.
The Menu is created every 8 weeks by Michelin Star chef Laurent Petit and perfectly executed by Celine Lamy in Geneva!
**Invitation
Why we ♥ : The speakeasy part & the food is fantastic
We love less Ø:  There could be a downside of sitting with strangers if they are not nice… I guess!
Useful Information:
Schedules: Mon-Fri 19h – 21h & 21h15 -1h30 
Website:  tableducoton.ch
Reservations: reservation@latableducotton.ch
Address: Rue Louis Duchosal 4 1207 Genève
La Table du Cotton
© PR & CO
3.- SHIMA – the Japanese take-away from the Four Seasons
Neighbourhood: I'lle Rousseau
Making high quality Japanese accessible for everyone is not an easy task! But SHIMA has delighted my senses by having a delicious poke and octopus starters seating at Ille Rousseau with my husband. It was a warm day and we wanted to test this new opening, we had such a lovely time!
The quality is extraordinary!
Why we ♥ : The ingredients are top notch
We love less Ø:  … let me think… nothing really, we enjoyed it a lot!
Useful Information:
Facebook:  Four Seasons Hotel des Bergues
Instagram: FSGENEVA
Address: Ille Rousseau, Geneva 
SHIMA – L'ILLE ROUSSEAU
© LIVINGENEVA
4.-  Susuru – The new Ramen opening 
Neighbourhood: Stand
Ramen has invaded Geneva in the past months, I won't complain.. I have become addicted to it! The new kid on the block is Susuru and they did not disappoint! Very different from their peers, they have a less intense flavour, much more refined I would say. Their eggs are a dream! ah and dont forget to try the Gyozas mmmm
Why we ♥ : The laidback decor and chill atmosphere. The food is amazing
We love less Ø:  I went there the first week and it was a little slow, but I wont complain it was worth it!
Complete Article about Ramens in Geneva: Here
Useful Information:
Schedule: Tue – Sat: 11h30 – 14h00 & 17h30 – 22h30
Facebook: Susuru
Telephone: +41 (0)22 436 88 35
Address: Rue du Stand 35, Geneva, Switzerland
5.- Street Beirut – Lebanese oh yeah!
Neighbourhood: Plainpalais (Cirque)
Who doesn't love a good, fast and affordable Lebanese spot?
This place opened a few months ago and was quickly on everyone's favourite list. Why? Because it is fresh, delicious and without fuzz.
Why we ♥ : The fresh Lebanese dishes and friendly service
We love less Ø:  It could be a little noisy, but it is part of the viiiibe
Useful Information:
Schedules: Mon-Thu 11h45 – 23h00 &  Fri-Sat 11h45 – 23h30
Website: Street Beirut
Instagram: Street Beirut 
Telephone: +41 (0)022 320 76 74
Address: Avenue du mail 2, 1205 Genève
Street Beirut
© LIVINGENEVA
6.- Chouchouette
Neighbourhood: Banques
Probably the smallest restaurant in Geneva. Chouchouette is super cute and offers delicious fusion food. Huge rolls with fresh tuna on top, or Ramen noodles, they also have a selection of cold & warm bowls. The ideal place for a business lunch!
Why we ♥ : The rolls are TDF
We love less Ø:  It is so small you definitely need to reserve. The easiest way is through La Fouchette 
Useful Information:
Schedule: Mon – Sat: 12h00 – 14h00 & 19h00 – 22h00
Website: Chouchouette.com
Telephone: +41 (0) 223000202
Address: Rue de la Corraterie 16, 1204 Genève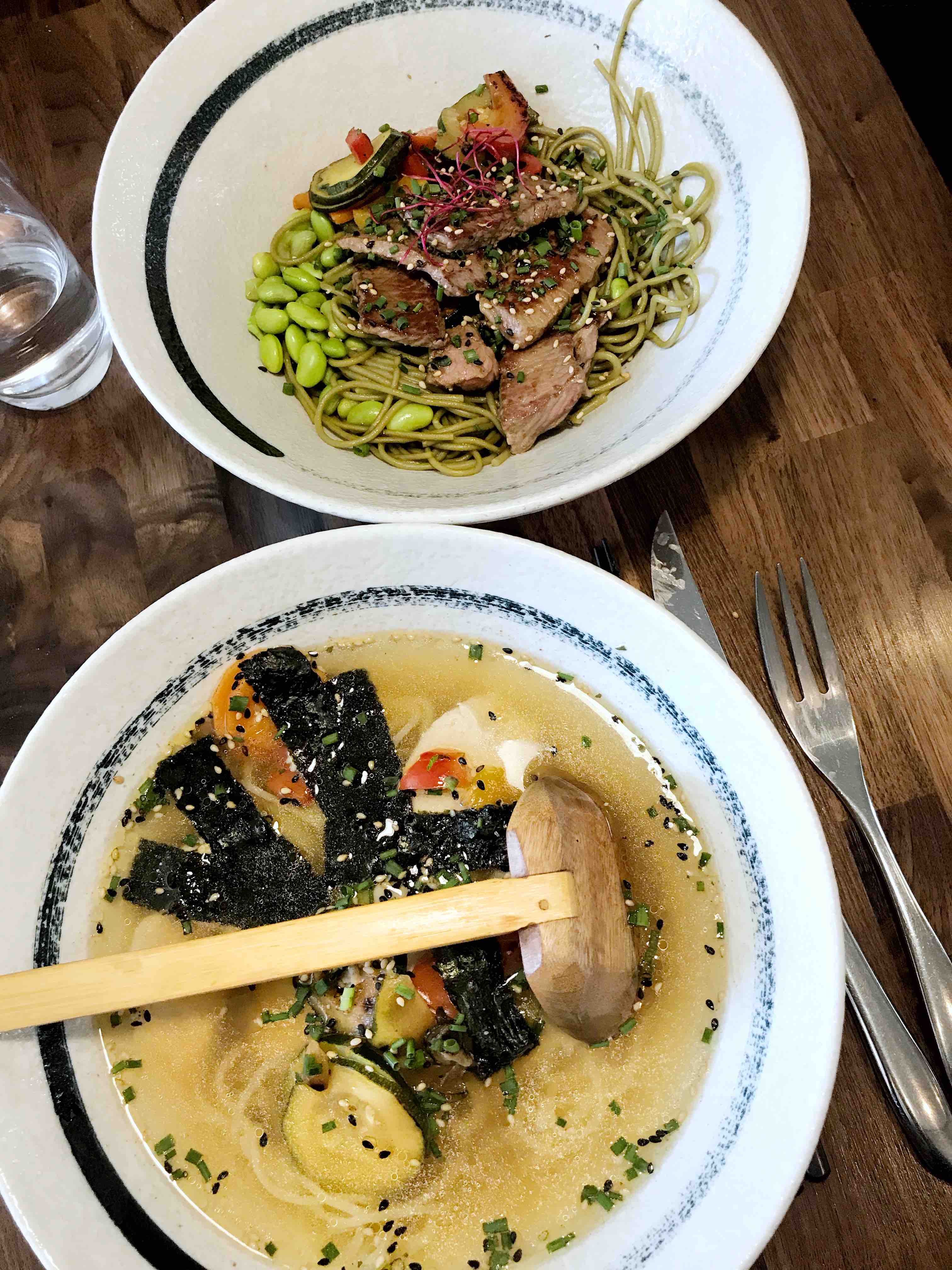 Chouchouette
© LIVINGENEVA
7.- Street Gourmet – best sandwiches & great brunch idea!
Neighbourhood: Rive (shopping zone)
I have been to Street gourmet several times for lunch and just grab a drink while doing my shopping. However, lately it was the first time I ventured to the brunching side of things. We were super in LOVE with their brunch options. On top of being able to have brunch on Saturday, their fresh juices, healthy desserts and egg in a bun are a must have!
Why we ♥ :  Fresh juices are a must! I am also very inspired by Jasmina the owner, she is an amazing entrepreneur & role model ♥
We love less Ø:  We would love to have them on Sundays too.. but I mean we all need a rest day right?
Full article: here
Useful Information:
Schedules : Mon to Sat – 8:00 – 17:00
Website: www.streetgourmet.ch
Instagram: Street Gourmet
Facebook: Street Gourmet Facebook
Telephone for reservations: +41 (0) 022 732 37 41
Address: 10 Rue du Prince, Geneva
Street Gourmet
© LIVINGENEVA
8.- EULA POKE – Poke bowls to take away!
Neighbourhood: Eaux-Vives
Picking up you Poke and heading to the lake shore on a Spring/Summer day seems like the best plan, don't you think? Well EULA poke, opened a couple of months back bringing to Geneva a fresh option for take away fresh poke bowls! You can either choose from their already curated recipes or create your own. Pretty cool right?
Why we ♥ : Their fresh hassle-free concept & their home made sugar-free drinks!
We love less Ø: I felt like my poke was missing a little moist, I recommend asking for the white rice and not the 1/2 white since it is less sticky (personally)
Useful Information:
Schedules: Lu-Je: 11h-2h, Ve: 11-4h, Sa: 8h-4h, Di: 8h-2h
Website: Cafe Arts
Address: Rue des Eaux-Vives 8, 1207 Genève, Switzerland
9.- Le Petit 23 – Brunch at 23CHF!
Neighbourhood: Jonction
The little brother of Bistrot 23 – Le petit 23 is a cute place to have coffee, breakfast or brunch. Their signature brunch is the one at 23CHF which is pretty good for Geneva.
They have a cute terrace at the back and inside the decor is pretty cool!
Why we ♥ : The cool deco & nice lattes
We love less Ø: The beans at the set-up brunch were not my favourite thing. Still a good quality price ratio.
Brunch POST: Here
Useful Information:
Schedules: Mon-Fri: 12h/14h – 17h30/00h & Sat 18h30/00h
Website: Bistrot 23
Instagram: Le Petit Vingt trois
Telephone: +41 (0) 22 321 44 45
Address: 23 rue de la Coulouvrenière Geneva, Switzerland
Le Petit 23
© LIVINGENEVA
10.- Cafe du Centre Brunch – The good surprise 
Neighbourhood: Molard (shopping area)
This was an non-expected surprise for me. I love finding spots no one goes to anymore, because they are not instagramable or not trendy anymore. Who cares? This restaurant that has ages now in Geneva has one of the best kept secret brunchs out there. GOOD PROFESSIONAL SERVICE (not a stagiere or a summer worker) , they have white tablecloths, menu a-la-carte, reasonable prices (we paid like 35 each if believe) and the food is good. Also a good plus is that you can book, that makes things a lot lot easier 🙂
Why we ♥ :  The white tablecloths and excellent pro service
We love less Ø:  Well, it is not what I would call trendy or hype. But who cares when you have a hangover face and you do not want to bump into anyone you know, this is the place…. hihihi
Useful Information:
Schedules: Tue-Fri:07h30-18h /Sat: 10h-17h
Website: Cafe du Centre – brunch
Facebook: Cafe du Centre
Telephone: +41  (0) 22 311 85 86
Address: Place du Molard 5, 1204 Geneva
Cafe du Centre
© LIVINGENEVA
I hope you liked the list! Geneva is going crazy with so many openings and new to come! I can't wait to try the new things coming.
Which ones are your favourite places in Geneva?
See you soon on the blog!!
XX
Diana
Follow us on social media:
*** Do not use any of the pictures without permission***
*** Do not forget to share this on Social Media!***
Diana Casalis
Founder & Writer at livingeneva.com
Diana was born and raised in Mexico and considers Geneva her second home. She studied Hospitality at Les Roches School of Hotel Management in Switzerland and loves to share everything regarding food, travel, hotels and special spots. She hold several collaborations including Kempinski Hotels, Dorchester Collection Hotels, Forbes Travel Guide, Caviar House & Prunier and many more.
She writes at livingeneva.com, dianacasalis.com regularly and has occasional collaborations with: EasyJet magazine, Forbes & other blogs.
@diana_casalis
LivinGeneva